About Tibetan Enclave, Madikeri
Fringed with the bountiful Western Ghats, Madikeri is one of the best places to know about the Tibetian culture. With a tour to the Tibetian Enclave, you can learn about the Nyingma lineage as this is the largest center that boasts with the paintings and statuary of that time.

Apart from this, you can also witness the various Buddhist scriptures and also try meditating with the monks. Whether you are looking for a place to tour with your family or just need soulful escape, these are just the right place for you. Right from the early age learnings to the modern versions of education, you can be a part of all of it.
Places to Visit and Things to Do in & near Tibetan Enclave, Madikeri
1. Bylakuppe


Gaining its name with the type of settlement in the region, Bylakuppe is known for the Tibetian settlements. Initiated by Lugsum Samdupling it is one of the largest settlements of the Tibetans.

Be it the monasteries of the region or the caricatures that display the history of the Tibetian culture here you can witness each one of them. Not only this but another great fact about it is the scenic location as it is established on the Mysore highway and is the best place to escape the daily life problems.

Location:  Bylakuppe, Karnataka

Timing: 9:00 am to 6:00 pm (Ideal time of visit)

2. Golden Temple, Bylakuppe

Snuggled at a distance of 90 km from Mysore the Golden Temple is one of the most wonderful places to visit in Bylakuppe. The entire area has more than 1000 Tibetians where you can see them chanting mantras and offering prayer to Buddha.

The temple is also called as Thegchog Namdrol Shedrub Dargyeling. that is settled amidst the beautiful landscapes emanating serenity. If you are seeking a soulful retreat then you will fall in love with the calmness of the place.

Location: Arlikumari, P.O. Bylakuppe, Mysore, Karnataka, 571104, India

Timing: 9:00 am to 5:00 pm

3. Namdroling Monastery
A place to know all about the Nyingma lineage is the Namdroling Monastery! With the monks following the deep learning and virtues of that time, this is a place where you can take a deep insight into the Tibetian culture.

In the entire Mysore district, this is the only place where you can spot the monks meditating and following the virtues of Buddhism. The monastery is home to the "Sangha" community and is one of the calmest places to visit in the region.

Location: Arlikumari, Bylakuppe, Karnataka 571104

Timing: 9:00 am to 6:00 pm on all days.

4. Tashi Lhunpo Monastery


Famed for practicing the learnings and visions of Panchen Lama who is the second most important spiritual leader to the Tibetian tribe, the  Tashi Lhunpo Monastery is a place worth visiting.

The monastery provides the best version of learning about the heritage of Tibet along with modern education. Apart from this, they aim to spread honesty, compassion, and virtue of sacrifice to the individuals seeking for it.

Location: P.O, Bylakuppe, Karnataka 571104

Timing: 8:00 am to 5:00 pM

5. Old Sakya Monastery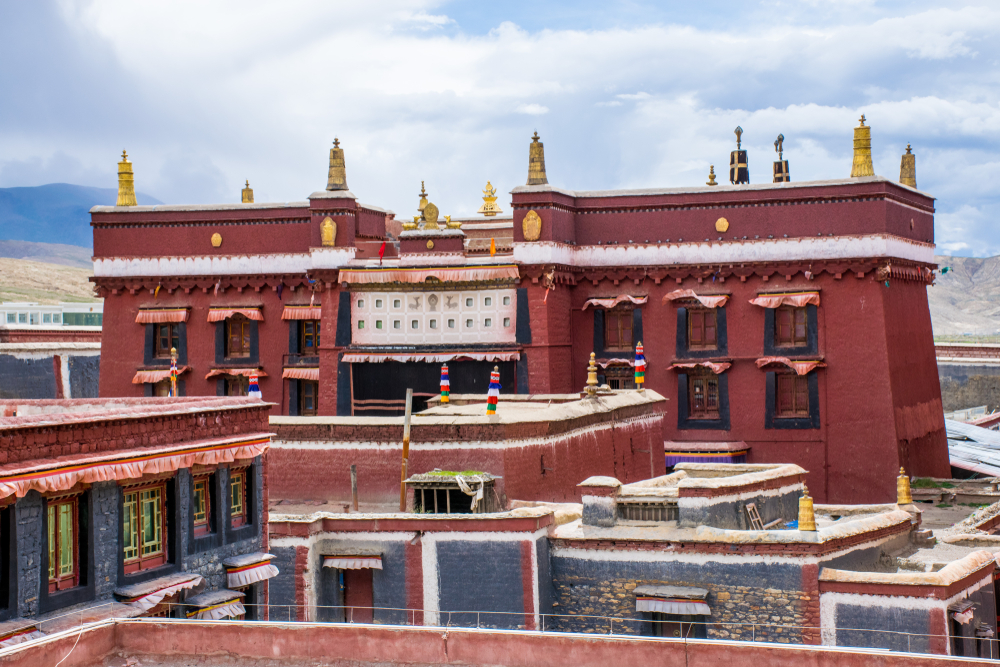 Old Sakya Monastery is a great pick if you are looking for a destination to tour with your family. This offers a blend of self-indulgent and peace where you can unlax for the worrisome life.

Whether it is about the innovative layouts or the exceptional architecture, this place lacks nowhere and caters to all of it at once. The entire region is adorned with beautiful landscapes, amusing themes, and palate of vibrant colored statuary that add up to the beauty of the place.

Location: Bylakuppe, Karnataka 571104

Timing: 8:00 am to 6:00 pm
Other Essential Information About Tibetan Enclave, Madikeri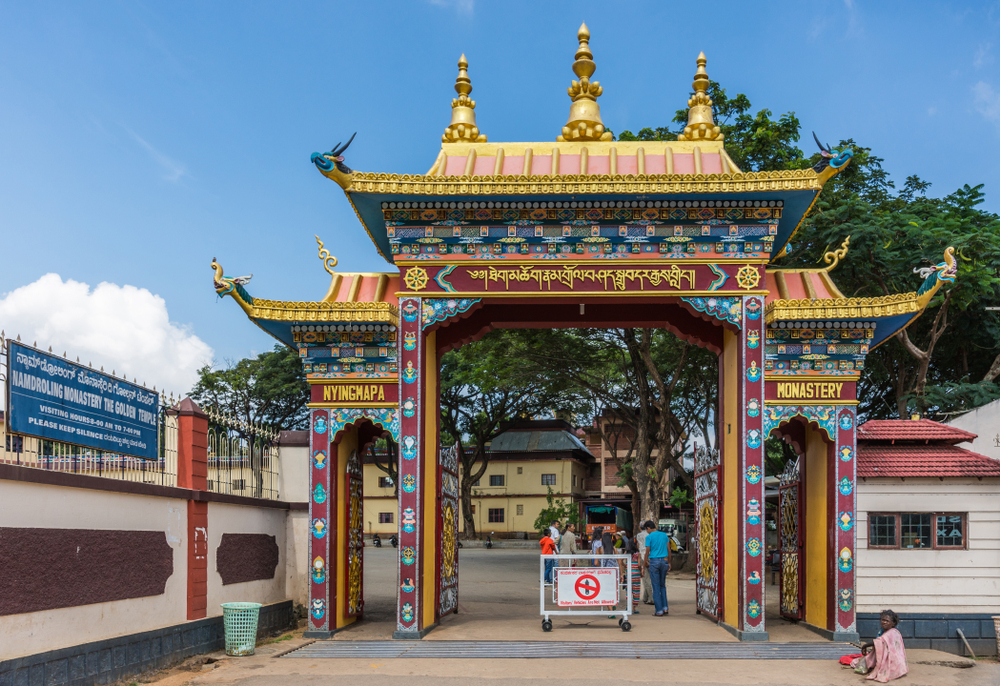 Ideal For: Groups


Duration:
Day trip

Entry Fee:
Free