About Kodagu Cycling Trails, Madikeri
Kodagu, more commonly known as Coorg, is a small district in Karnataka, often considered the 'Scotland of India' given its expansive spaces of green lands and pleasant weather for most of the year.

There's much to do in Kodagu, including hiking, trekking, trying out the local flavours and more, but what tourists love are the cycling trails of Kodagu that wind up through hilly areas. The rustic roads, rivers and woods add to the scenic beauty as you pedal your way up the steep slopes.

Each cycling route across Coorg extends for approximately 20 kms or more encompassing the varied landscapes of the hills, waterfalls and coffee plantations, and passing through sights like the Abbey Falls, Hoskeri, and the popular attraction, Raja's Seat.

Being a tourist-friendly activity, cycles are easily available all over Coorg and well equipped with chains and safety gear, so you needn't worry about facing any major obstacles.

But make sure you carry some sunscreen, a bottle of water, a photo id and personal medication for a truly enjoyable and hassle-free journey through the narrow, lovely lanes of Kodagu.
Best Time to Visit Kodagu Cycling Trails, Madikeri


The best time to visit Coorg is between December to February during the winter months. Temperatures in winter range between 25°C by day and 10°C by night.  Chilly breezes and enthralling panoramic views make for the perfect holiday retreat and cycling through the winding roads of the town is much easier when the weather is at its best.

Summer brings with it sweltering heat which makes it difficult to travel through the town and are monsoons although pleasant with breathtaking lush beauty but make the roads slippery.

Cycling on uneven roads in bad weather might prove to be a risk. We'd definitely recommend the winters if you want to traverse the Kodagu cycling trails with ease.
Places to Visit and Things to Do in & near Kodagu Cycling Trails, Madikeri
1. Mandalpatti




Located around 25 kms from Madikeri, Mandalpatti is a hidden gem of Coorg, owing to its sprawling green spaces. Away from the bustle of the town, especially during peak season, Mandalpatti is a mesmerising tourist attraction that can be reached by cycling or trekking.

4 kms from Abbey Falls, the town can't be reached by public transport anyway, so the best and quickest way to reach is via cycling. Climbing the hill requires a ticket from the authorities and the journey is well worth it because once on top of the hill you're greeted by gentle breezes and natural beauty stretching for acres. 

Location: Madikeri, Kodagu

Timings: 6 AM - 6 PM


2. Devarayanadurga Hills




Tucked away in Tumkur, Devarayanadurga is a pristine hill station at 3940 feet. The rocky hills that make up the quaint town are surrounded by forests while the hilltops are dotted with temples that add a vibrant touch to Devarayanadurga.

The spot is popular for trekking just as much as it is for cycling through the wilderness before being welcomed by the beautiful expanses of the hill station. There's a natural spring here called the Narmada Chilume that most tourists flock to.

There are also the Yoganarasimha and the Bhoga Narasimha temples, and the celebration of Buddha Purnima in March and April is another highlight here. However, if you're considering cycling to the destination, we'd recommend the pleasant season of winter from December to February.

Location: DevarayanaDurga, Karnataka 572140

Timings: 5:30 AM – 7 PM


3. Abbey Falls Madikeri




Nestled between coffee and spice plantations, Abbey Falls makes for a picturesque backdrop in the small town near Madikeri. Being the perfect spot for shutterbugs, tourists love trekking or cycling to the falls for a fun photoshoot amidst nature's bounty.

As the milky white streams flow down gently from a height of 70 feet and merge with River Kaveri, the scenic grandeur and aroma of coffee from the plantations nearby make the cycling journey well worth it.

Tourist spots around the venue include the Madikeri Fort, Omkareshwar Temple and the Brahmanagari Hills. So you can definitely make a day out of it with friends and family and explore the cycling tracks all around the hilly area for a wholesome experience. Don't forget to stop by at Goddess Kali's temple and seek blessings before making your way back.

Location: Abbey Falls Rd, Hebbettageri, Karnataka 571201

Timings: 9 AM - 5 PM

4. Hoskeri Coffee Plantation
If you travel to the South of India and don't sip on some aromatic, flavourful coffee, did you go to South India at all? When in Coorg make sure to take a cycling tour to the coffee plantation that finds its home in the Hoskeri Village of Madikeri. 

Sprawling across 50 acres of land, the plantation is replete with thick coffee and cocoa while being surrounded by a canopy of trees, jack-fruit, areca nut plants and coconut trees. On this vast expanse is a beautiful homestay equipped with a range of amenities and delicious local food, making your visit to the plantation a wholesome experience.

Make sure you ask around for a tour of the coffee plantation to learn about growing coffee, drying the beans, roasting, extracting and much more, all of this while sipping on a hot cuppa.

Location: Hoskeri Village, Arekad Post, Abyathamangala, Madikeri, Karnataka 571252

Timings: All Day


5. Kodava Land




As the name suggests, Kodak Land is the area within Coorg where the Kodava community resides. Kodavas are the patrilineal ethno-lingual tribe who are primarily land-owning agriculturists.

On visiting Kodava Land you'll notice the distinctive dresses that both genders adorn. Men wear black robes and women drape sarees with pleats at the back. What's special here is the martial war dance by men with ceremonial knives, which they carry around with them.

Enjoy a local meal of rice balls, sambar and pork curry and Thambattu, the regional sweet, as you dine with the tribes and head back feeling satiated and rejuvenated!

Location: Kodagu

Timings: All Day 
Other Essential Information About Kodagu Cycling Trails, Madikeri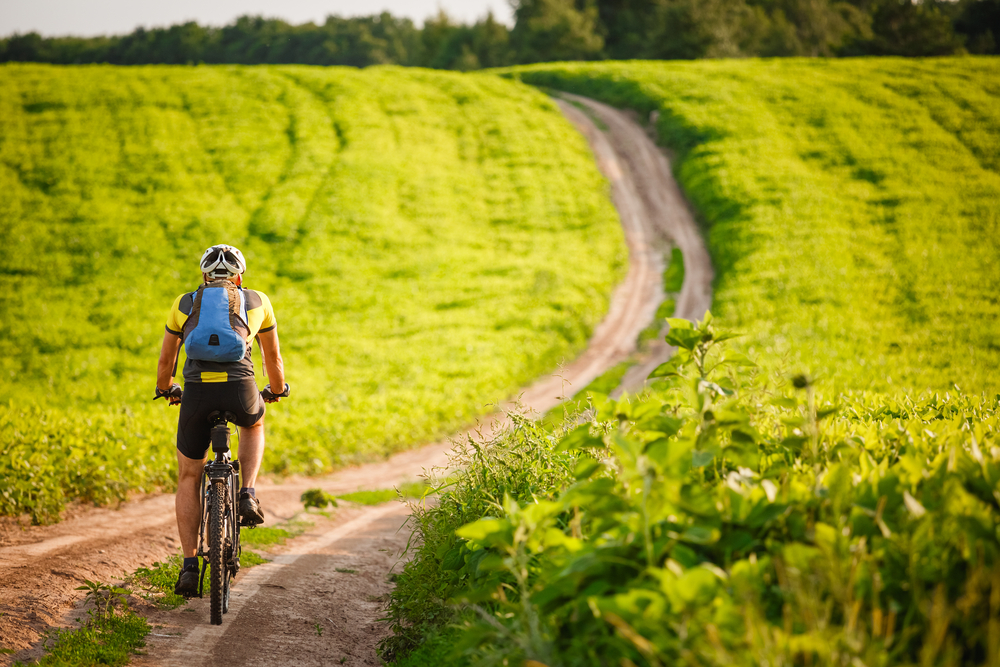 Ideal For:
Kids, Groups
Duration:
Day Trip
Experience Type:
Outdoor