About Kodava Cuisine, Madikeri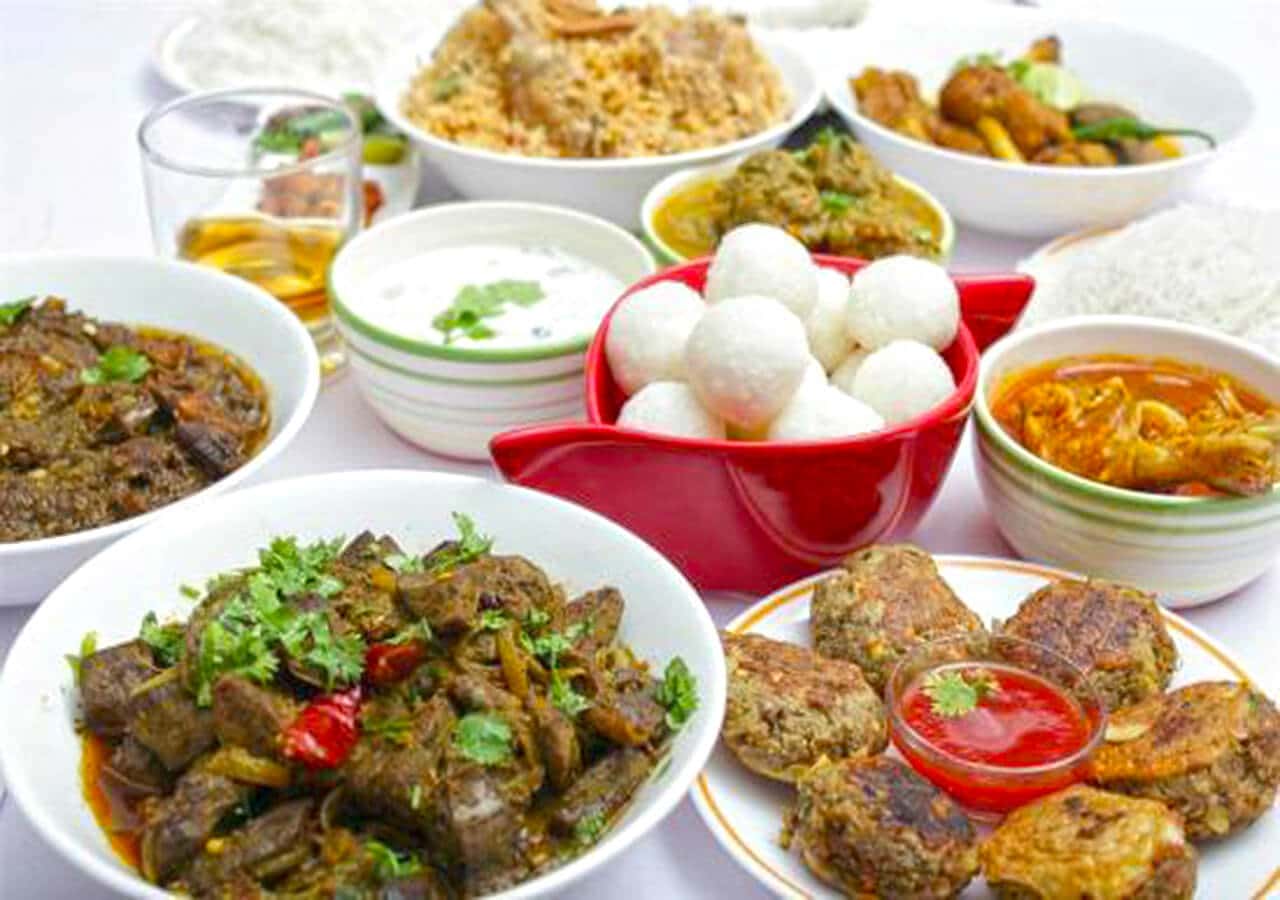 Rich in flavours and textures, the cuisine of Coorg is better known as Kodava cuisine, comprising both veg and non-veg dishes. These dishes draw influence from Coorg's farms and forests that merge seamlessly, where farmers supplement their produce with animal bounty, making meat, rice and vegetables the prime ingredients used.

Fruits and vegetables like coconut, jackfruit, plantain and mangoes, meats such as pork, venison and chicken, river fish and boiled rice, all are found in abundance in Kodava cuisine.

Staple dishes of the cuisine include boiled rice, rice gruel, Pandi Curry made with pork, Payasam, Thambattu, Paputtu (idli), Noolputtu (rice noodles) and others, all of which boast of strong Indian spices.
Best Time to Visit Kodava Cuisine, Madikeri


Winter months from December to February are ideal for visiting Coorg when the maximum temperature is 25°C and at night the temperature drops to 10°C. Camping, safaris, trekking, all of it is great fun with the weather being characterised by cool breezes and chilly nights.

Unique foods like pork dishes and rice cakes are also eaten especially during the winter months, so you have the opportunity to try out something different. The local wines of Coorg are also a must-try during winter.

If you're a nature lover, monsoon is a great time to visit Coorg too, however a lot of the trek routes are shut on account of being slippery during the rains.
Places to Visit and Things to Do in & near Kodava Cuisine, Madikeri
1. Folksy Food



Housed in Madikeri's shopping complex, Folksy Food is a tiny joint that's big on flavours! The menu isn't extensive but the wholesome flavours of rice, pork, chicken, mutton, and spicy vegetarian curries will leave you feeling satiated.
Everything here is prepared from scratch, which is the beauty of Folksy Food, and the prices are extremely pocket-friendly, which makes it a favourite amongst locals and travellers alike.
Must try dishes here are the sambar with succulent veggies, fragrant steamed rice, tender pork, fried mackerel, and chicken, all of which are cooked in local black vinegar and spices that give every dish its distinctive flavour. 
Location:
RT Complex, Omkareshwara Road, Madikeri, Karnataka 571201
Timings:
10 AM - 4 PM. Closed on Sundays
Price:
?750 for two
2. Tiger Tiger



If you're visiting Madikeri's popular tourist attraction, the Raja's Seat, do make it a point to head to Tiger Tiger, a cosy and casual restaurant. Tiger Tiger is popular for its local delights like the Pandi Curry, Kadambuttu, and Ghee Rice which are served as a combo.
Although it seems like the regular fare, the dishes are divine and the combos are certainly worth the price, especially the wild mango curry will have you licking your fingers and craving more. Tiger Tiger's warm and welcoming staff simply adds to the beauty of this restaurant. 
Location:
Raja Seat Road, Near Rajdarshan Hotel, Madikeri, Karnataka 571201
Timings:
12:30 PM – 9 PM
Price:
?600
3. Coorg Cuisine



In close proximity to the Madikeri Fort, Coorg Cuisine is a favourite among locals and tourists alike, especially for its lip smacking curries and pocket-friendly prices. The food is simple and the interiors, simpler, but the flavours and aromas of the dishes is what adds charm to this modest, homely restaurant.
Must-try dishes here are the Pandi Curry, a local favourite, and Bamboo Shoot Curry, both of which can be teamed up with Neer Dosas, Akki Rotis or Ghee Rice. Make sure you don't head out without sipping on their jaggery coffee, a Coorg speciality.
Location:
Main, Bus Stand Rd, Stuart Hill, Madikeri, Karnataka 570201
Timings:
12 PM – 4:30 PM, 7 PM – 10 PM
Price:
?500

4. Taste Of Coorg 



Another tiny spot hidden away in the interiors near Madikeri Fort is the Taste Of Coorg which wins patrons' hearts with its regional delicacies. Although small, Taste of Coorg is big on flavours especially the pork dishes here which are a highlight.
You can choose between the traditional curry or dry and spicy succulent pork with Neer Dosa. You can also opt for the chicken curry with rice balls which go amazingly well together. After indulging in a hearty meal, make sure to grab some ice cream here too. 
Location:
23-39, CMC Building, Madikeri - Virajpet Road, Stuart Hill, Madikeri, Karnataka
Timings:
11:00 AM - 8:30 PM
Price:
?150

5. Nellaki



Nestled in the luxurious Taj Hotels property at Madikeri, Nellaki is perfect for unwinding and indulging in a good local meal after a long day of sightseeing. The traditional dishes prepared here are abundant in exotic regional produce and spices that are rarely found in other restaurants across Coorg.
When here make sure you try the all-time favourites, Pandi Curry and Kadambuttu, along with local delicacies incorporating jackfruit, colocasia leaves, yam, and horse gram. 
Location:
Vivanta By Taj Madikeri, 1st Monnageri, Galibeedu Post, Madikeri, Karnataka
Timings:
12:30 PM–3:30 PM and 7 PM–11PM
Price:
?3500
Other Essential Information About Kodava Cuisine, Madikeri
Ideal For: Kids, Couples, Groups

Price: Affordable

Experience Type: Indoor

Facilities: Wheelchair Accessible