About Patnem Beach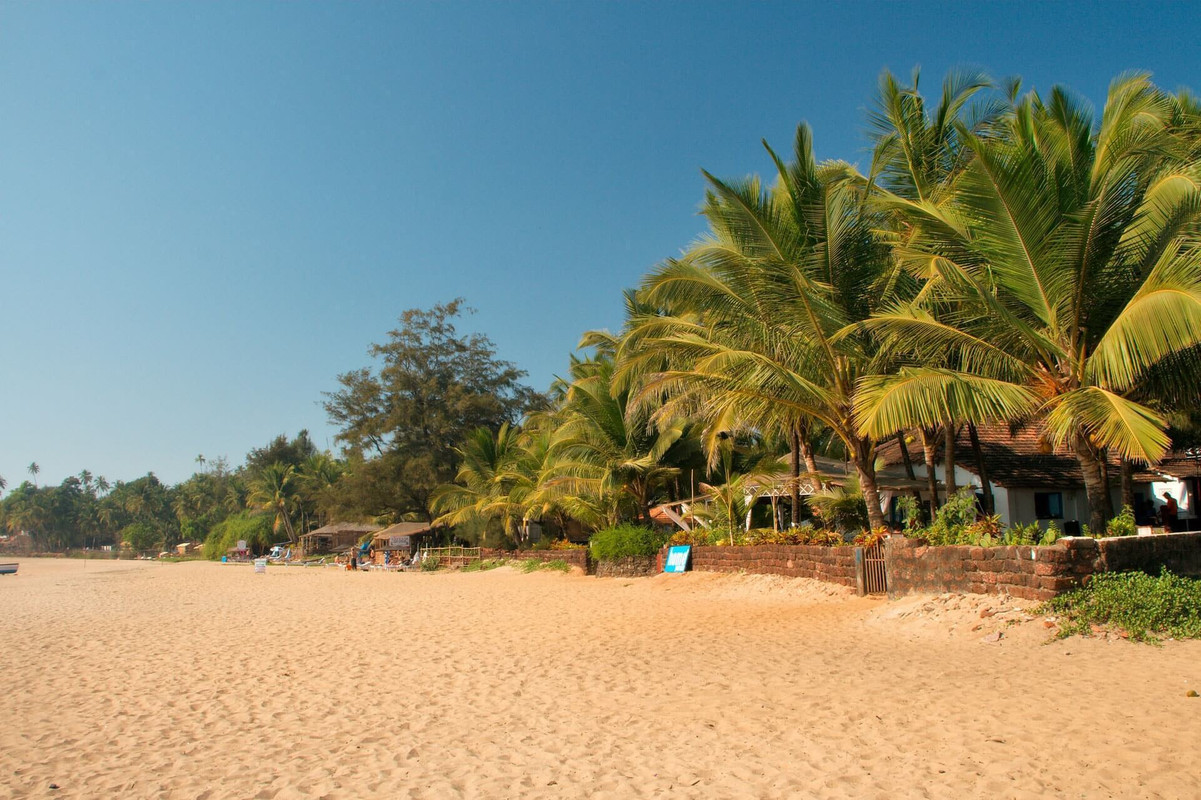 Just south of the bustling Palolem Beach, lies Patnem Beach that brims with natural beauty and tranquility. This little patch of golden sanded beach stretches for about 1 kilometer and is indeed a secretly guarded, mesmerizingly beautiful destination in South Goa.

The beach is popular for its comfortable shacks, luxurious resorts, warm climate, cleanliness which is indeed a rarity in other Goa beaches and is just so ideal to lounge on a cozy sunbed. If you are looking for a laidback beach holiday destination with just beach, beer and sun, Patnem is the place to go!

Next to the beach and beer, yoga is the second biggest reason that makes Patnem Beach one of the favourite hotspots amongst travellers. From basic yoga workshops to intensive yoga training classes, Patnem has it all.

Being a small, secluded beach, the market behind the Patnem Beach is modest with shops selling souvenirs. If you are still not convinced, the scrumptious Goan seafood served at the shacks and restaurants should do justice as to why one cannot afford to miss visiting Patnem Beach.
How to Reach Patnem Beach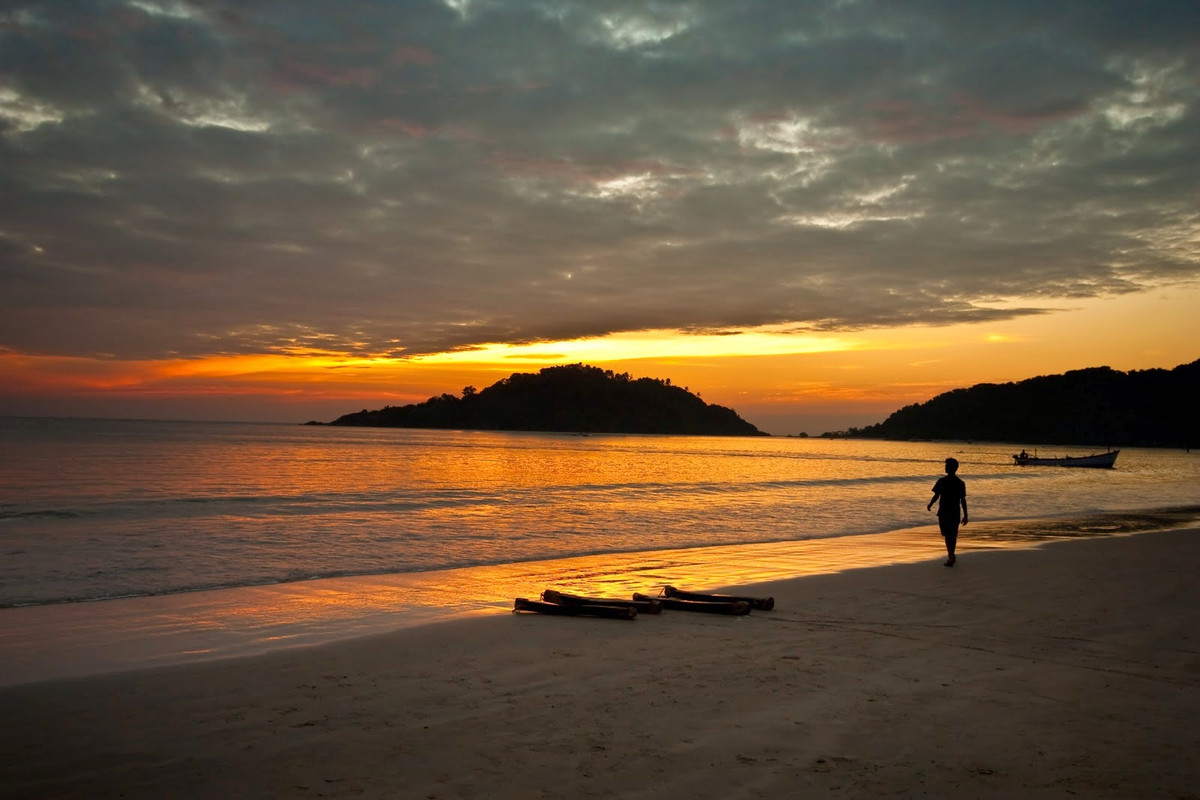 How to reach Patnem Beach from Panji
- 

By Taxi: The fastest and most convenient way to travel from Panjim to Patnem Beach is to hire a taxi that can cost you around INR 2500 and take you to Patnem Beach in just about an hour.
By Bus:
 You can also get on a bus hop journey to Patnem Beach from Panaji. From Panjim KTC Bus Stand, take a bus to Canacona Bus Station. From there, board another bus to Rajbag. For the last mile connectivity to the beach, you can take a rickshaw or just walk. This is the shortest way to reach Patnem Beach by bus and the journey takes close to three and a half hours.
How to reach Patnem Beach from Goa International Airport - 


By Car: You can hire a cab or book fixed rate prepaid taxis at Goa airport and reach Patnem Beach in less than two hours.

By Train: From the airport, reach the Vasco da Gama railway station which is located 5 km away by any means of transport. Then, take a train to Madgaon. From Madgoan, board a train that halts at Canacona Railway Station. From here, you can take an auto-rickshaw or a taxi or even walk.
Best Time to Visit Patnem Beach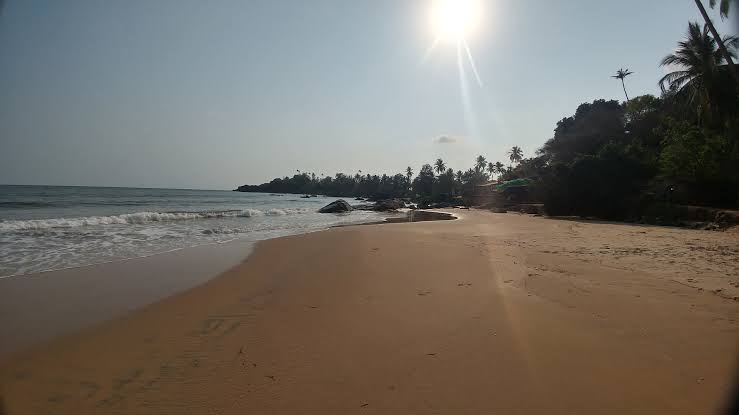 The peak season in Patnem Beach is during the cooler months from October to late March. Patnem Beach experiences a warm climate all through the year with the day and night time temperatures ranging between 33 and 20 degrees Celsius respectively. Patnem receives heavy rainfall during the monsoon months from June to September. During the monsoon season, many shacks and beachside restaurants remain shut.
What Not to Miss at Patnem Beach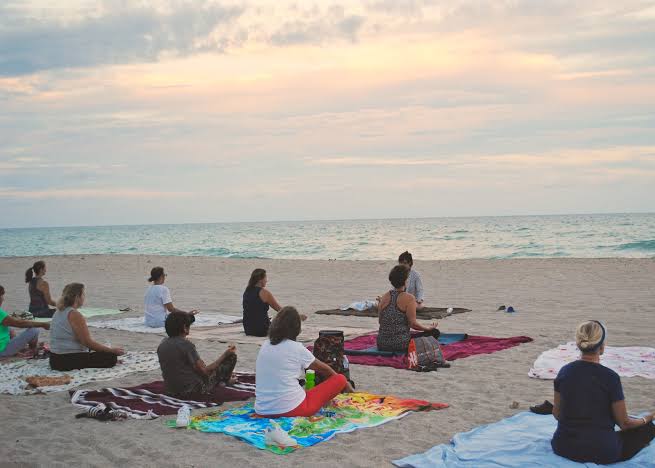 1. Swim or relax by the beachside: 
The alluring coastal line of Patnem Beach has shallow waters that make it a great place for swimming. Or you could lounge by the beachside, get sun-kissed, sip a cocktail enjoying the game of hide and seek that the waves play with the beach sand, or get immersed into the pages of your favorite book.
2. Seek inner self with yoga classes: Patnem Beach is one of the best places in India to get yoga lessons. The tropical climate, palm-fringed beauty of the Patnem Beach, rumbling sound of the waves, bright sunlight, and the serene environment create the perfect yoga space.

There are many yoga studios around Patnem Beach that offer basic yoga sessions to professional yoga teacher training institutes. Some of the eminent centres that you should consider enrolling are Kranti Yoga Academy and Turiya Yoga.
3. Join a cooking class: Many cooking classes happen around Patnem Beach where tourists can learn healthy ways of Ayurvedic cooking, Goan cuisine, and other South Indian cuisines.

Learning to cook in one of these classes is truly an experience to cherish. You can try registering with classes like Ayurved Cooking or Rahal Cookery Class to get top-notch cooking classes.
4. Pamper yourself with a spa massage:  Patnem Beach is home to a number of world-class spas like Daddu's Healing Center, Swaastha Home Spa, and Himalayan Therapeutic Studio. Head to one of them and treat yourself with a professional, rejuvenating spa massage.
Other Essential Information About Patnem Beach
Seafood at Patnem Beach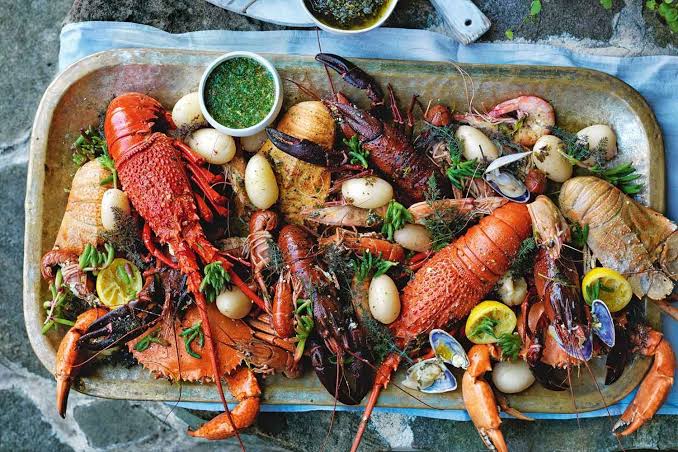 Just like any coastal village, Pantem also boasts of amazing seafood varieties that are finger-licking good. The dishes are usually cooked from the fresh catch of fish which doubles the flavor of the food. Apart from the carefully cooked Goan seafood. the shacks and restaurants around Patnem Beach also serve a handcrafted menu of Italian, Chinese and Mexican cuisines. 

A few of the famous restaurants that serve delicious, piping hot seafood are Sea Front Beach Huts Patnem, Sealand restaurants, and beach cottages, Umami, and Bridge and Tunnel Seafood Restaurant. Traditional Goan seafood dishes like Goan Fish Curry, Prawn Balchao, Fish Recheado, Shark Ambot Tik, and Caldeirada are a total feast to gorge upon.
Water Sports at Patnem Beach 


Patnem Beach is for those who want to enjoy a laid back holiday away from hustles and bustles of the tourist crowd. Watersports in Patnem Beach is limited to swimming. The warm waters, shallow shores, and fewer waves form the ideal atmosphere for swimmers to enjoy a day in the ocean waters.
Places to Stay in and near Patnem Beach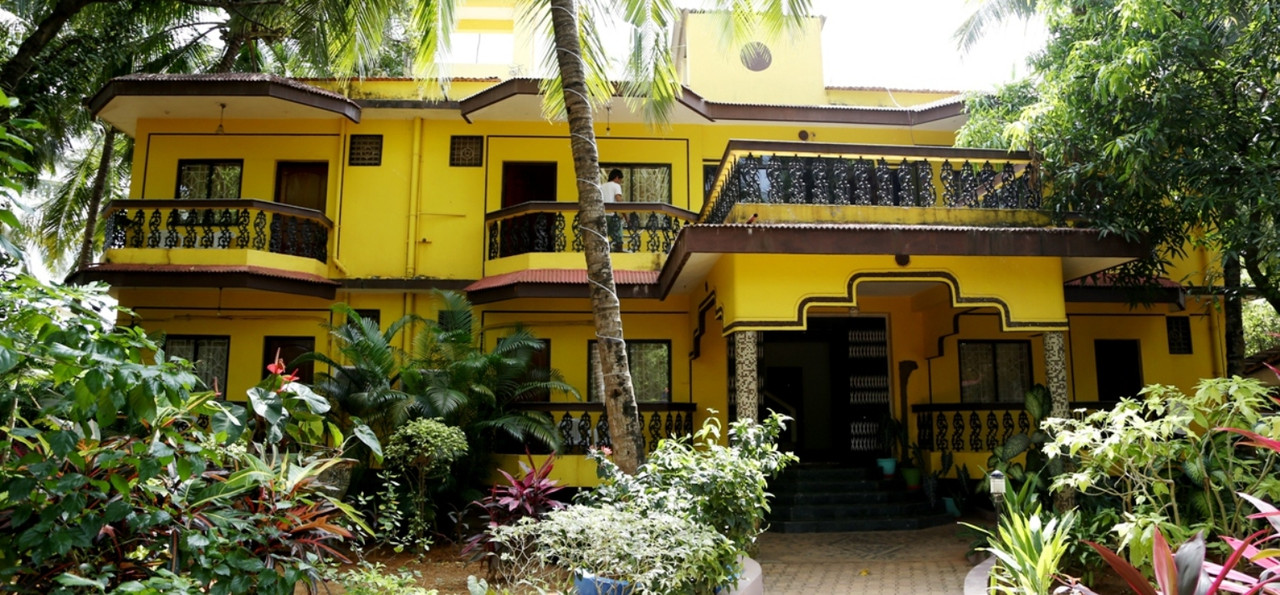 1. Patnem Garden Resort:
At just a 2 minute walk-away distance from the beach, this exotic beachside resort features low-key cottages with balconies and verdant tropical gardens that are a characteristic of a traditional Goan house. The rooms are decked up with paintings, arts, and crafts. The bonus point is that this resort is pet-friendly too.

2. La La Land Resort: Sprawling across acres of lush garden, La La Land Resort welcomes its guests with thirteen alluring wooden cottages. The cottages are airy and spacious with all modern facilities. The resort has outdoor and indoor restaurants, a fully licensed bar, a Yoga centre, and an Ayurvedic Spa. From solo-travellers to honeymooners, this resort is a Heaven for each of its diverse guests.

3. Secret Garden Resort: With bright and luxurious rooms built amidst the canopy of tall trees, the Secret Garden guarantees a comfy stay close to Patnem Beach. The resort is family-run and the hospitality extended by the staff makes you feel close to home. The bar at the resort has the finest choices of liquor.

4. Sea View Resort: Established in the year 1994, Sea View Resort is believed to be the first resort in Patnem. The rooms are urban chic and spacious for families or a gang of friends to stay. Sea View Resort has a boutique within where you can shop for women's western wear, beachwear, and other fashion accessories.

The restaurant at the resort serves delectable Goan food along with Asian and European cuisines. The restaurant also arranges for candlelight dinners on request.
5. Brushwood Villa Resort:
This modest resort has wooden cottages with balconies & hammocks. The restaurant at the resort has a fair choice of items. Breakfast and Internet access come complimentary with room bookings. The resort also a gym for fitness freaks.
Shacks at Patnem Beach



1. Papayas: Run by a Goan Swiss family, Papayas features beach huts with private balconies, high-speed Wi-Fi, 24 hours power backup and all other facilities to make your stay as comfortable as your home. The huts are set amidst palm, bananas, sugar cane cashews, and bamboo trees. Their bar serves chilled beer to enjoy over a sunbed.

2. Sea Front Beach Huts Bar & Restaurant: Rated as one of the best shacks on Patnem Beach, the hut look spick and span with all basic amenities. The food served at the restaurant is appetizing. Evenings at this shack are relaxing with the mild fragrance of incense sticks and the gentle sea breeze.
3. Patnem Beach Huts:
Loaded with facilities like electronic safes, iron, seating area, and room service, Patnem Beach Huts is one of the most booked shacks in Patnem. There is also a spa center to get on a blissful massage.
Tips For Visiting Patnem Beach:



- The sun is always bright at Patnem and so protect yourself with sunscreen lotions, hats, and sunglasses.

- While Patnem Beach is usually safe, exercise caution while venturing out in the wee hours of the night

- Always carry an ID proof with you.