About Palolem Beach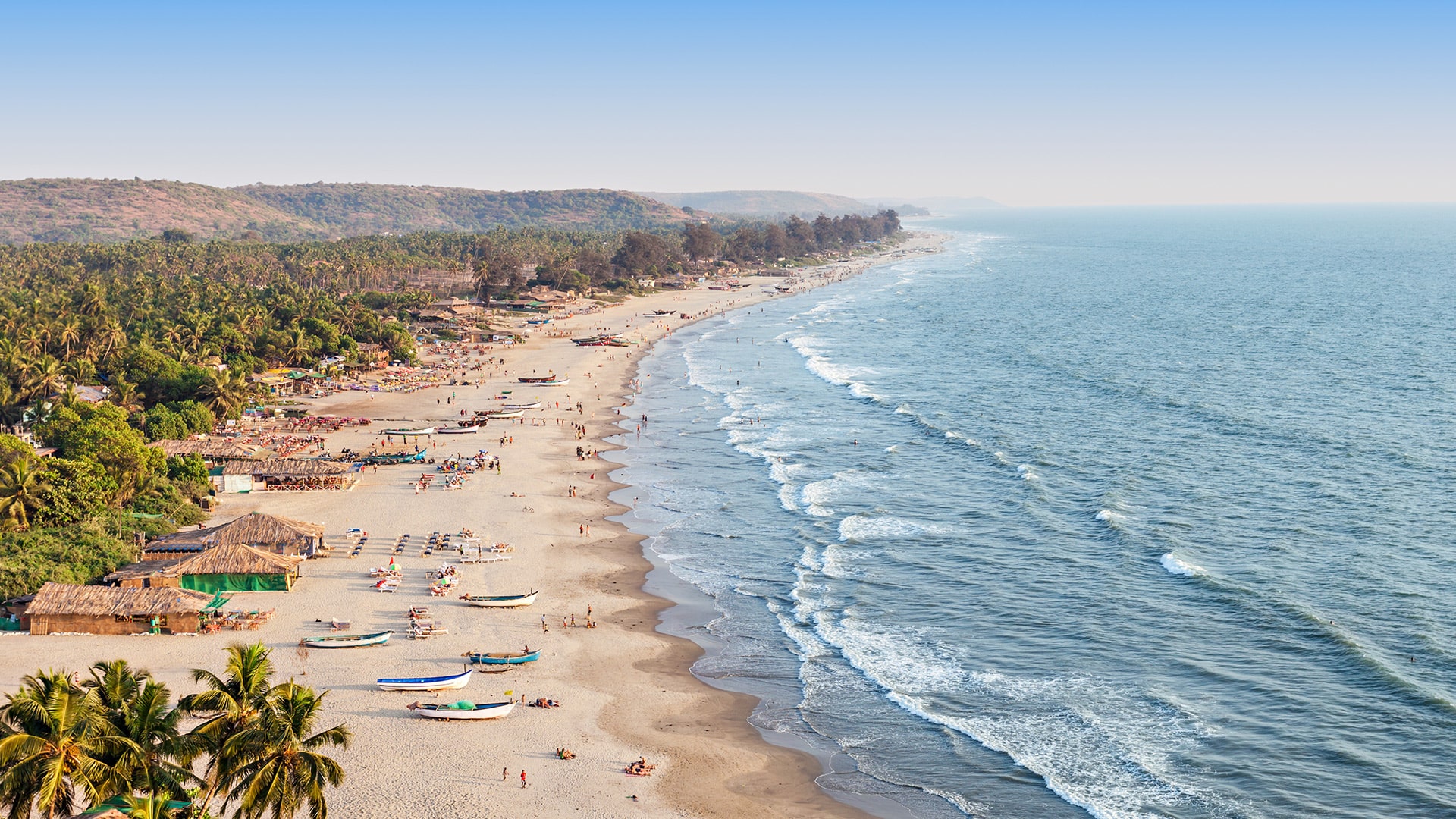 Located in Canacona in Southern Goa, Palolem Beach is one of the most beautiful beaches in Goa. Known for its picturesque natural beauty and uncanny party vibes, this semi-circular beach is only a mile long. Therefore, you will not require much time to explore all the beautiful sites that the beach has to offer. So, whether you are thinking about venturing out with a partner, or on your own, Palolem beach will always be enjoyable to you in every way. 
The northern side of the beach is known to be a little bit safer, as the tides are somewhat calmer in this area. Therefore, if you are travelling with a small family member, then it is recommended that you stay at this side of the beach. Nevertheless, if you have an unearthly thirst for adventure, then you should pay a visit to the southern part of the beach. In this section, the nature of the tides is more uncertain and precarious. Therefore, here, you can indulge in numerous types of water activities, such as kayaking and boat riding.  
Nevertheless, if you like to stay away from activities and want to spend your time in leisure, then you can also book a shack. The shacks at the Palolem Beach are quite luxurious and can offer numerous amenities to make you feel at home.
How to Reach Palolem Beach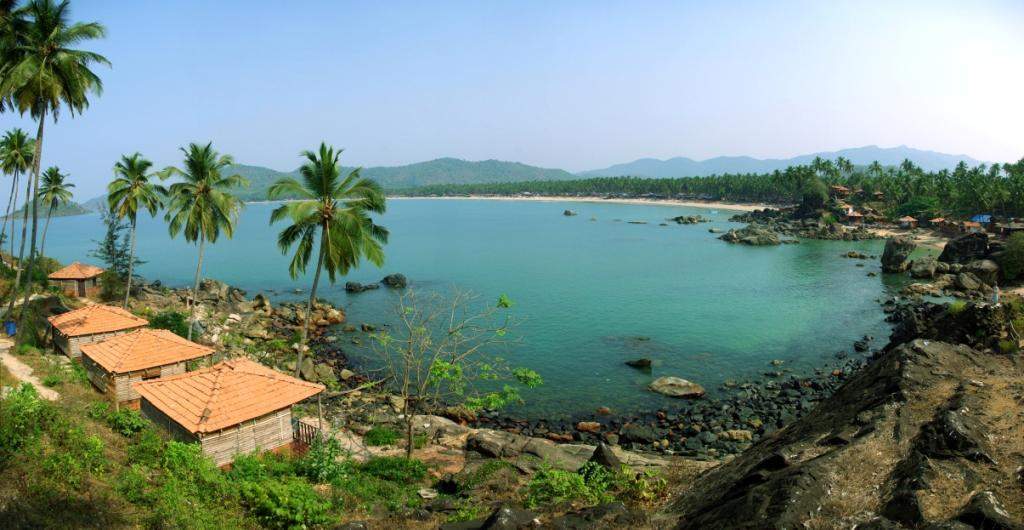 - How to Reach Palolem Beach from Panjim

The journey from Panjim to Palolem Beach is pretty straight and has multiple options. If you take a bus, it takes more than three hours, and you will have to change the bus twice to reach Canacona. From there, a public taxi will take you to the Palolem beach within five minutes. 
With train (No. 16345/70101/70103), the journey will be around two hours. The nearest railway station is at Karmali, where you will reach within twenty minutes from Panjim. 
On the other hand, an alternative for hiring a cab or a self-drive car from Panjim will help you reach Palolem within one hour and fifteen minutes.
- How to Reach Palolem Beach from Goa International Airport
From the Goa International Airport, you can hire either a cab or ride a Towncar, that is when you do not have a private vehicle. Irrespective of these options to commute, the journey will take about an hour.
Best Time to Visit Palolem Beach


November to February are the peak months to visit this beach with better options and the crowd that you might like. However, the kind of fun you want to have at Palolem Beach depends on the time of the day.
For instance, if you want to enjoy the nightlife then you must visit this beach at late night or wee hours. In fact, during this time, you might also get an option to enjoy boat rides to the nearby islands. 
Otherwise during the day you can hop through different cafés and lounges or try sunbathing. This will be perfect for solo travellers and also big families with kids.
What Not to Miss at Palolem Beach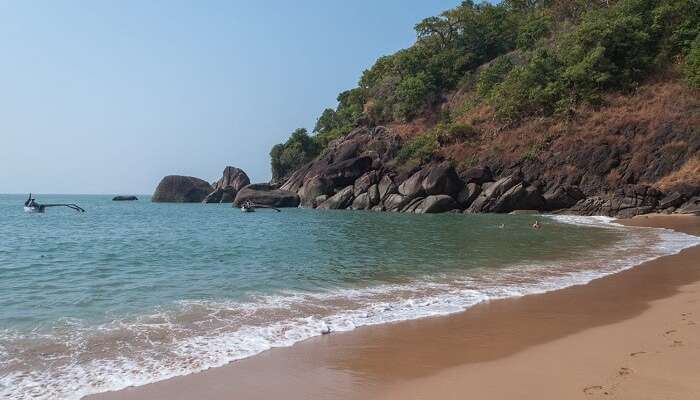 Agonda Beach - This beach has a long-stretched shape and is approximately twenty minutes away from Palolem Beach. You can either take a boat for a long fun ride on the sea or go straight to the beach through roadways. It is overall good for sunbathing and swimming with a lesser crowd.
Cotigao Wildlife Sanctuary- This place is around 23 km away from the beach and is best for nature lovers and families. It's mostly available to explore throughout every season and is also near the Karnataka-Goa border.
Families can actually stay at the observation deck to check out the foliage views with large trees, animals and watering holes.
Cabo de Rama Fort- Named after Lord Rama, Cabo De Rama is a Portuguese fort located between Cavelossim and Agonda beach. Even though it is currently in ruins, it still looks quite vivacious due to its scintillating surroundings. From the top of the fort, travellers can witness one of the finest sunsets and sunrises. 
Canacona Island- This island is just at the off-shore side of Palolem Beach, and it was not actually part of Goa until the 18th century. People visiting Palolem Beach can go explore this island by stepping on the stones across the sea.

It's an ideal location for couples and youngsters who want to enjoy the beauty and feel of an island. Or else, one can always enjoy the wonderful sunset around Jojo's, which is just near the island.
Butterfly Beach- Situated at the northern side, Butterfly beach is one of the must-visit places of Palolem Beach. It is a perfect place for people who like to spend their time in solitude. Nevertheless, if you are an dendrophile, or simply love to relish the tranquility of nature, then you, too, will fall in love with this butterfly-shape beach.
Other Essential Information About Palolem Beach
Water Sports in Palolem Beach 

- Windsurfing : It's a sports activity wherein the person will be surfing over the seawater using the surfing board. It's actually a sailing activity and requires the right kind of board depending upon the suitability of the surfers.

- Kayaking: A Kayak is a narrow and small watercraft that requires a double-bladed paddle to glide through the water. So, if you have an adventurous mind and love the idea of drifting in the sea alone, then Kayaking would be ideal for you.

- Banana Ride: It is famously known as a banana ride because of its shape and it swiftly curses its course through the water to make riders squeal and enjoy the regular splash of water. The banana tubes are enough for 5-6 members at once.

- Dolphin Sighting Trip: Usually, off the beach, dolphins are not a difficult scene to witness. For a closer look, there are special boat tours available near the Palolem Beach front. Families are recommended to take this tour to entertain kids and educate themselves.

- Water scooter: Like Kayaks, Water Scooters are yet another type of watercraft that can help you to glide through the water at ease. However, with a Water Scooter, you would not require any kind of paddle as it is powered by an engine.  You can indulge in this amazing water sport at Palolem beach. 

- Paragliding: To get a bird's eye view from the most attractive points throughout Palolem Beach and around, paragliding is a fun activity for adults. To enjoy this activity in a safe and secure way as you will be provided with a parachute and professional trainer. 

- Paddling: It's another kind of seawater sports for families to try at Palolem Beach. For taking part in this activity, you would only need to know how to paddle a boat, as there will be professional with you who will take care of the directional duties. 

Nightlife at Palolem Beach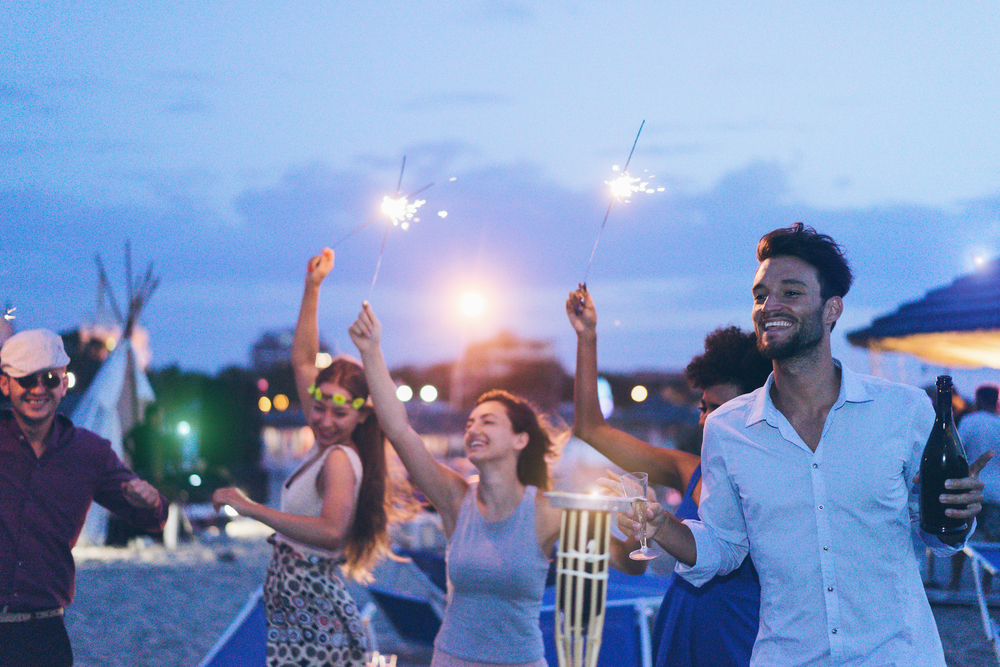 - Silent Noise Disco: One of the main attractions of Palolem Beach, the Silent Noise Disco is only a few walking steps away from the beach. This club is known to hold headphones parties for adults. 
The charges are around Rs 800-1000 per person, and the different colours are assigned to each station so that your friends can know which station are you listening to from afar.
 - Leopard Valley: One can find this club on the emerging road of Agonda and Palolem. It has everything from a high-class DJ and a 7-metre high stage for these DJs to perform like a small concert on its own. Other than that, late-night and lasers often happened here. For now, it is closed, though.
 - Neptunes: It is one of the hip clubs around Palolem Beach. Here the DJs play a mixed choice of music with an endless supply of booze and smoke for adults. The nightclub is also famous for socializing with international travellers as they visit this place often.
 - Sundowner: Sundowner is located right beside the Monkey Island. Here you will find two bars, where you can spend some quiet time alone, or with a partner. This island bar is a blend of peace and romanticism at once with a rustic look, shiny strobe lights, and a fantastic mix of cocktails for the couples and adults.

Places to eat at Palolem Beach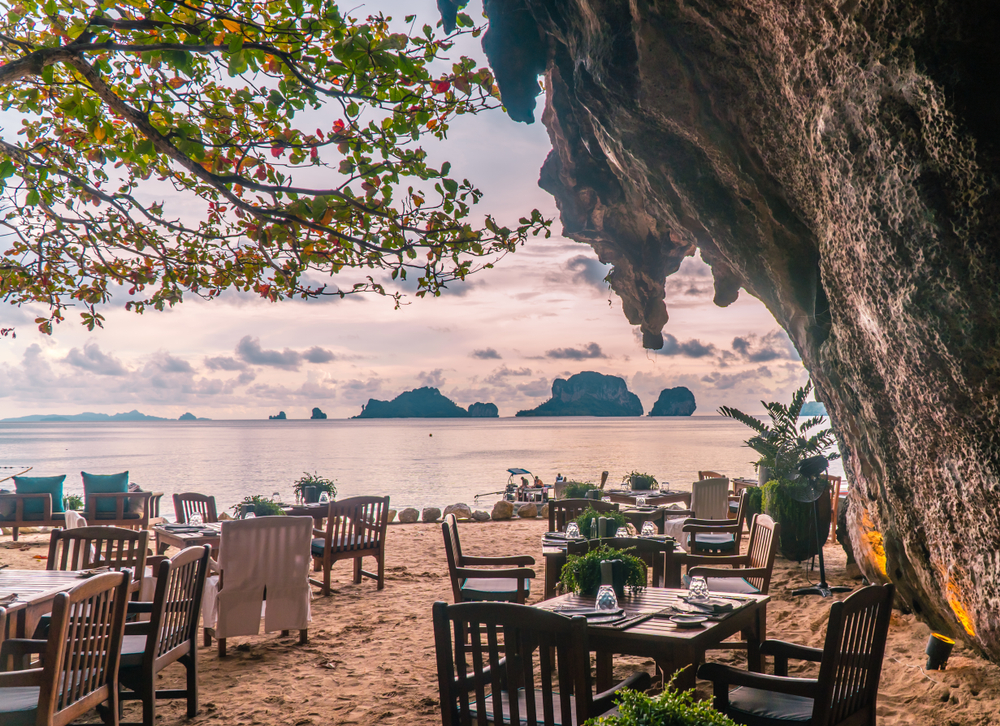 In Palolem beach, you can enjoy some of the most succulent dishes that you have never tasted in your life. Here are some of the places, which you must visit to savor some delicious culinary delicacies. 

 - The Olive Room: This is a very famous pizza restaurant which is open from 11 am to 11 pm every day. Here you can enjoy a nice meal, with the option of vegetarian, non-vegetarian, and seafood. 

This restaurant offers a modern style of payment like Paytm, so the billing will not be a problem here if you are low on cash.

 - Havana Cuba: This is one of those seafood restaurants around the beachfront of Palolem Beach that serve deliciously mouth-watering food items on the menu. The choices vary from Goan, typical Indian food, or even international cuisines. 

With live music, you can enjoy both the view and the food while visiting this restaurant with your family or friends. 

 - Café Inn: This café is the best around Palolem Beach for quick bites, especially at late night. It is open from 8:30 am to 11 pm every day. This café also showcases live music by Goan singers and serves some really tasty coffee.

 - Café Del Mar: It's another beachfront café and restaurant at the centre of Palolem Beach, which has great cuisines like prawns and noodles. It serves Goan, Indian, and Russian food items to its customers daily.

 - Dropadi: Known for its simple yet elegant setting, this seafood restaurant is best for young couples to enjoy a casual dining. Travellers can watch the perfect sunrise or sunset by sitting in this restaurant and enjoy food items like Pomfret, chicken tikkas, chicken lollypop.

Shopping at Palolem Beach 



When talking about shopping, Palolem Beach can be considered as a paradise for shopaholics. Listed below are some of the most vivacious places that, as a shopping-enthusiast, you must visit.

Kinjal Tattoo Studio- This market is present at the Palolem Downstreet and welcomes each patron with the utmost care. So, if you are thinking of getting inked, then make sure to pay a visit to the Kinjal Tattoo Studio.

The Dream Catcher Shop-If you are looking to redecorate your homes and interiors, this shop in the centre of Palolem beach is quite fascinating to visit. You can also get crafted jewellery and other home décor items from here.

Dattakrupa General Store-This one is just beside other small shops for necessary daily needs on the Palolem main market street across the beachfront. In this shop, you will get everyday needs like eatables, medical kits, or toiletries.

Places to Stay Near Palolem Beach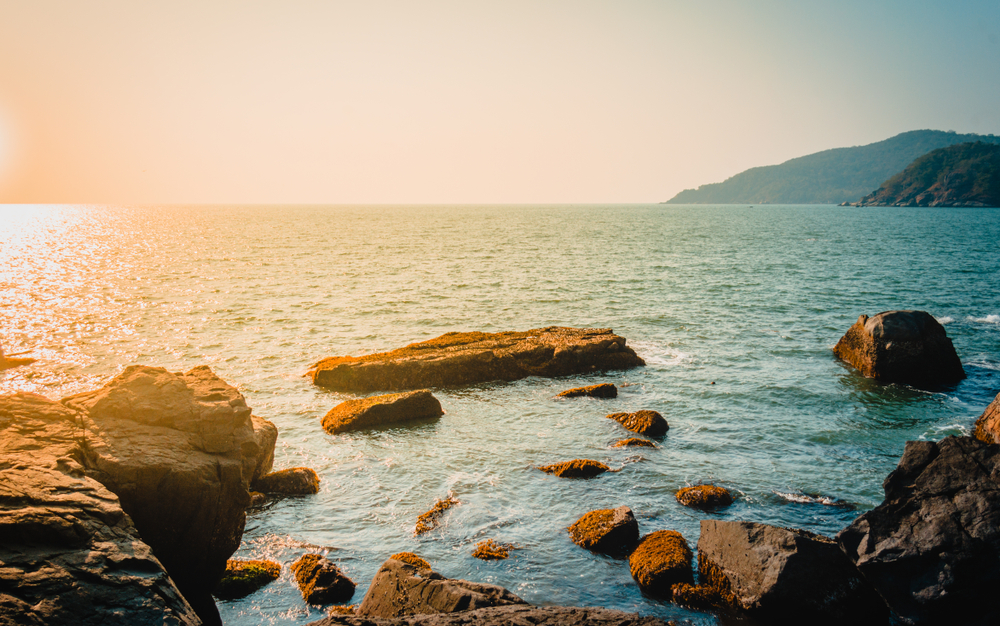 Along with partying and enjoying in Palolem Beach, you would also require a place to give your eyes and body some rest. Following are some of the places that can help you out in this aspect.

- Palolem Beach Resort: If you are looking for a place that can help you savor the calmness of sea while dining, then Palolem Beach Resort should be perfect for you. Along with providing free breakfast, it also offers free parking and paid Wi-Fi services with AC rooms to make your feel at home. 

 - Club Palolem Resort: Located only 100 meters away from the Palolem beach, Club Palolem Resort can satisfy almost all of your needs. Besides providing free private parking space, it also offers excellent food  and free Wi-Fi to help you to have an amazing time.

- Blue Lagoon Resort: This resort is actually on Cola Beach Road, which is at thirty minutes away from Palolem Beach. Resort offers free Wi-Fi, parking spots, and paid A/C rooms. Almost all the rooms also have a balcony that can help you to enjoy tranquil evening breeze.

- The Leela Goa: Offering a perfect mix of comfort and convenience, The Leela Goa is one of the most romantic resorts in Palolem. Along with AC rooms, it provides free breakfast and Wi-Fi too. Besides this, the resort also has a lounge area, where you can spend some time alone.

- The Lalit Golf and Spa Resort: It is around Rajbaga Beach and just a ten minutes' drive away from this Palolem Beach. It's the brand that precedes its reputation with five-star ratings. Major amenities here are Arabian sea-facing balconies, gazebos, whirlpool tubs, spa, and international food menu.

 - Lacto Cressida Resort: It's at the centre of Palolem Beach with the Arabian sea views, ACs rooms, wooden cottages, modern road connectivity to other towns and cities. Therefore, while staying here, you can enjoy facilities like lockers, drinks, and rentals. 

 - Brushwood Villa: This villa is located just a few meters distance from the far end of Palolem Beach. It provides its patrons with basic utilities like free Wi-Fi, room service, kid-friendly environment. It also has hammocks and fitness centres for its guests.

- The Tubki Resort: It's a 3-star rated resort at the Chaul Talpona road, which is only a few walking steps away from the Palolem beach. It has free parking, breakfast, Wi-Fi, and an indoor pool as some basic amenities.

 - O3 Beach Resort: It's a two-star hotel at the far end corner of Palolem Beach. Visitors can access the amenities here like paid Wi-Fi, wheelchair accessible route and further help, AC rooms, and beach access to Palolem Beach.

Things to Carry at Palolem Beach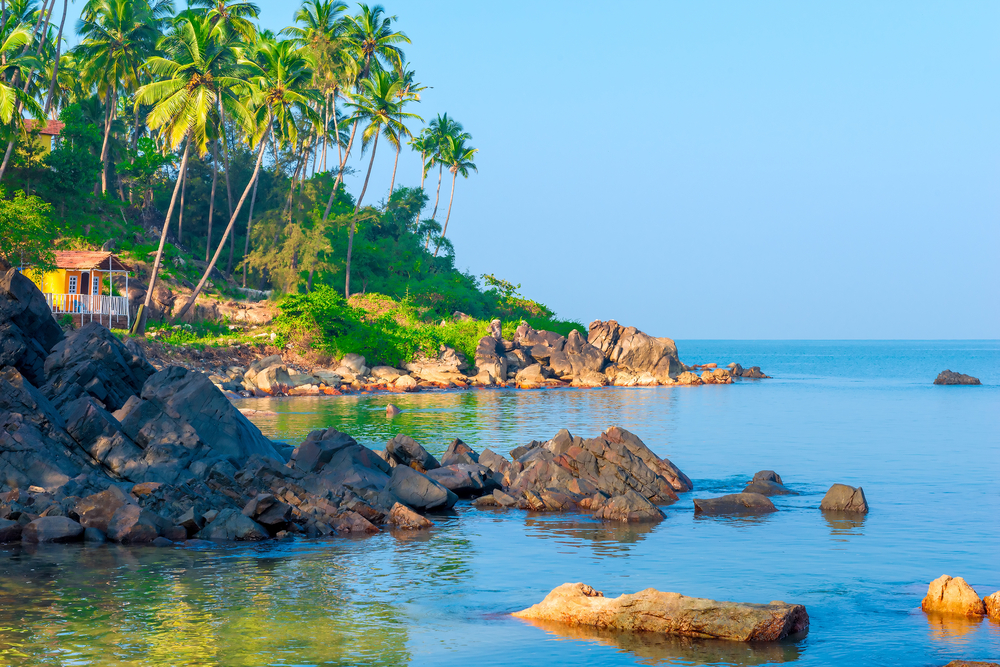 While staying at a beach, it is quite important to pack a few essentials with you to avoid any kind of issues. Here are some of the things that you should carry with you while you are at Palolem beach. 

Sunscreen & sunglasses: For avoiding to get skin rash or allergies when going out in the sun for too long. 

Swimsuit: This is a must-have attire when you are planning to go out at Palolem Beach for water sports.

Extra pair of undergarments: This is also a must-have when you are sure about taking a dip in the seawater. Hence, you can get changed to new undies as soon as you come out of water without catching a cold.

Enough cash in hand: Sometimes, accessing ATM at this beach or around can be difficult and withdrawing money here may enable transaction fees. Hence, it's best if you already have extra cash in hand.

Water bottle & other necessities: If you are not sure about the whereabouts of general stores, it's better if you keep a bag of necessary items like a water bottle and medical kit.

Shacks at Palolem Beach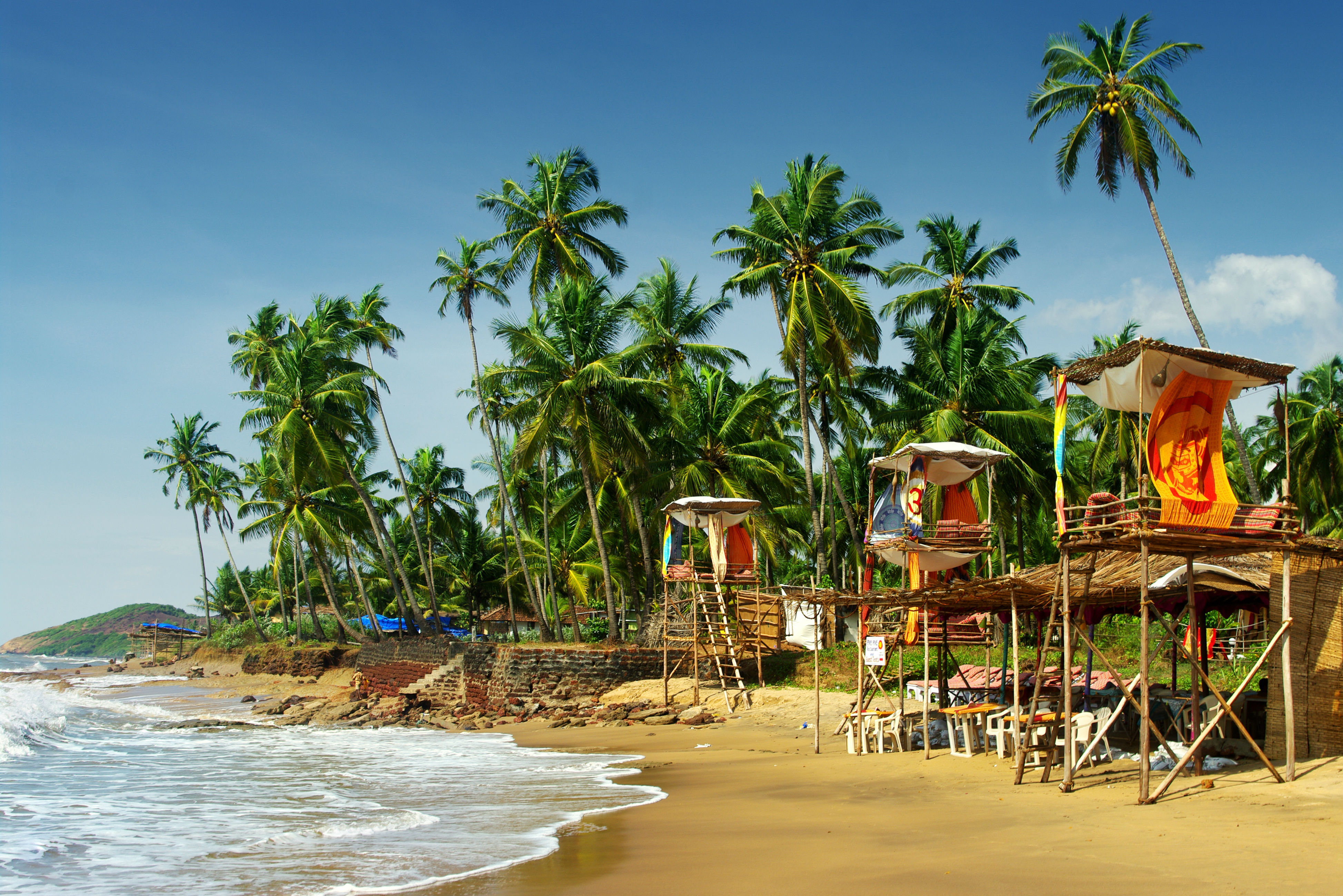 While having a great day at the beach, it is only natural to feel tired and experience an urge to take a nap in a shack. So, here is a list of some shacks around Palolem beach that can help you with your cause.    
Royal Touch Beach Huts: This hut is well connected with Palolem Beach, Canacona railway station, as well as the Cotigao Wildlife Sanctuary. It offers free Wi-Fi, parking, AC rooms, and most-favourite spa for those who want to relax a bit.
Marron Sea View Resort: It is located at the far end of the Palolem beach and offers high-speed Wi-Fi and free parking to the travelers. Along with this, it also provides free-of-cost toiletries and a hair dryer to make you feel at home.
Roundcube Beach Shack: It's at the southern side of Palolem Beach in association with clean rooms and well-mannered staff. It also has a bar facility which is mostly open for adults and couples till 12 midnight. 
Moreover, the prices of your stay at this shack will depend on the season as it has higher demand during months from Nov to Dec.
Rose Buds Beach Huts: People often stay at these huts located at the northern side the Palolem Beach to create beautiful memories. It has a direct way toward the beachfront with an undeniable Arabian sea view like never before.
These huts have bar, restaurant, and is certainly kid-friendly. Thus, if you are travelling with children, the staff working here makes sure that you feel totally comfortable and at ease.
Medical Facilities near Palolem Beach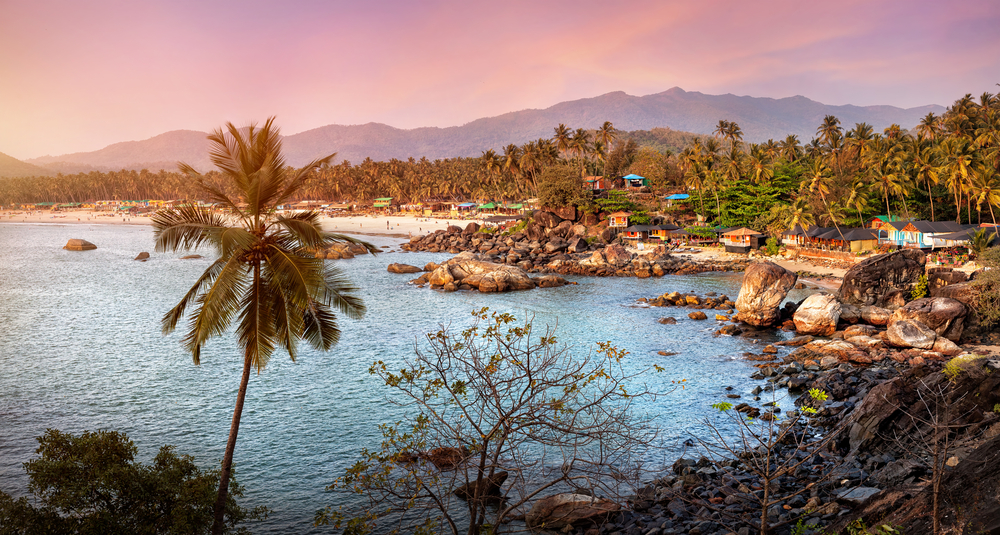 Palolem Dental Clinic: One of the immediate medical facilities will be available at this clinic. It is located on Palolem Downstreet and is well-connected to the road leading toward beachfront.

Dr. Mirashi's 5 Elements Clinic: For timely medical assistance, early morning from 9:30 am to 1 pm, and 4 pm to 7 pm, this medical facility on Canacona road is available every day except on Sundays. 

Clinic of Advanced Medical & Palliative Care: This medical centre is actually opposite to the previous one. But, here, patients suffering from issues like arthritis are treated with both homeopathy and general medicine and recommendations. 

Travellers' Tip Before Visiting Palolem Beach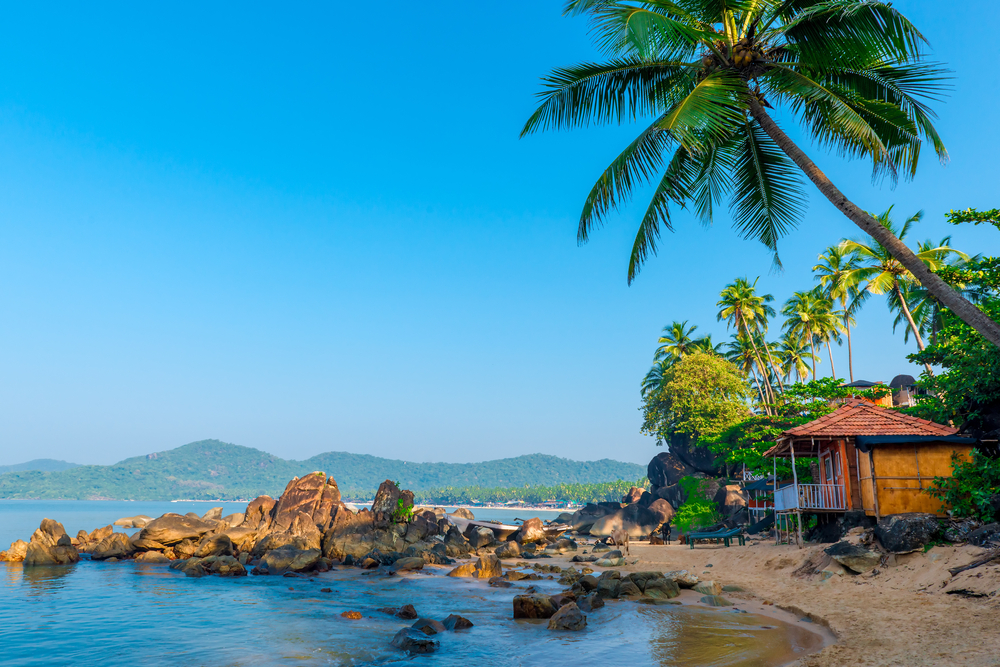 Exercise Caution during Nighttime: Walking around Palolem Beach, both during the day and night, is generally quite safe. however, a person, especially women, should always show a level of caution and carry a torch light during night time to avoid collision with taxis.
Try advance booking at hotels: To get the concessional rates, it's better you always go on a trip to this beach with advanced bookings.
Know that you need to look after your kids: When there are high tides or your family is exploring the southern end of this beach, make sure your kids are tagged along near you. 
Pack extra cash in hand: If you want to eat and shop, you need to have an extra amount of cash in hand due to inaccessibility of ATMs.