About Colva Beach
Lying on the shores of a quaint coastal village in Goa, Colva beach is a truly magnificent vacation spot for all tourists. It stretches for an impressive 2.4 km and features striking white sand, turquoise waves, and towering coconut palms. Tourists from around the world frequent the Colva beach for sights of stunning sunsets and remarkable blue waves. 
As you tread the beach, you will witness quirky huts and hotels all along the shores. The Portuguese influence on this area has been significant since the 1600s when the wealthy British and Portuguese considered Colva Beach as a prime vacation spot. You will also find numerous beach shacks, hotels, and small shops on the beach along with several ruins of ancient Portuguese villas and houses. You can take on a host of water and beach sports on the Colva beach while basking under the sun and enjoying the pleasant sea breeze. The Colva Church, also called Igreja de Nossa Senhora das Mercês, lends religious significance to the beach.
How to Reach Colva Beach
From Panjim

Colva Beach lies about 27 kilometers from Panjim. You can either drive or take a taxi to reach Colva beach from Panji. Approximate driving time between the two places is around 40 minutes, and it is the most convenient way to travel between Panaji and Colva.

From Goa International Airport

To reach Colva Beach from the Goa International airport, you can either take a taxi, Towncar or drive a car rental. The approximate distance and driving time are 23 km and 30 minutes, respectively. Traffic conditions can extend your driving duration.
Best Time to Visit Colva Beach


Since Colva is a coastal area, the weather is moderate all year. However, most tourists prefer October to March to visit this beach, making it especially crowded during these months. You can choose to visit during these months if you want a respite from the cold weather that grips most of India at this time. Average temperatures range from 20 degrees (lowest) to 30 degrees (highest) from October to March, making it all the more comfortable. Visit during the evenings to catch gorgeous sunsets or views of migratory birds. 
What Not to Miss at Colva Beach


Burnzam Ghor-The Sat Burzam Ghor is an ancient Portuguese monument featuring three high-peaked gables, a sports complex, and a private chapel. This monument was built in 1790 by Sebastiao da Silva.

Varca Beach- Located a little distance away from Colva, the Varca beach is characterized by calm waters and tall coconut palms. You can enjoy some sunset gazing or sunbathing here.

Church of Our Lady of Mercy-The Our Lady of Mercy Church is perhaps the most famous church on Colva beach. Founded in the 1600s and rebuilt in the 18th century, this church worships baby Jesus and is favored by pilgrims for its healing powers. 

Goa Chitra Museum-Housing artifacts that demonstrate Goa's agrarian technology, this museum lies in a former Portuguese colony. Here, you can enjoy several exhibitions of local pottery, paintings, tools, and musical instrument.
Other Essential Information About Colva Beach
Water Sports in Colva Beach
Parasailing-For a bird's eye view of the cyan waves that wash the shores of Colva beach, enjoy hours of Parasailing at the beach. It is one of the most popular adventure sports in the region and is offered by many tourist agencies.
Banana Boat Ride-Nothing rivals a bumpy banana boat ride across Goa's Colva beach. You will inevitably be thrown into the water several times while you enjoy a speedy boat ride looking at Goa's coastline.

Water Scooter-Jumping on Colva's wild waves on a water scooter is an unmatched fun-filled experience. You can rent a water scooter from a water sports organizing company and enjoy cruising around the tides. 

Boat Ride-If you want a calm and relaxing journey across the foamy waters of Colva beach, opt for a boat ride. This is the perfect way for coastline sightseeing while enjoying the heavenly sea breeze.

Jet Ski Ride-Racing on a Jet Ski across the waters of the Arabian sea as you delightfully gaze at the Colva Beach is a must-have adventurous bout. Whenever at the beach, take some time out for jet Skiing.


Nightlife at Colva Beach
Club Margarita-A trendy nightclub located just a little away from Colva Beach, Margarita features terrific music, a lively ambiance, and a large variety of drinks and cocktails.

Boomerang Bar-The boomerang Beach Bar is a quirky beachside pub and bar known for a vibrant atmosphere and amazing cocktails. Have a little taste of their trademark drinks for an excellent experience.
Club Sunshine-Widely used as a wedding venue, club Sunshine is one of the most favored beachside hangout spots of Colva. Try their mini appetizers if you wish to enjoy Goa's nightlife at its finest.

Wendy's Fire-Wendy's Fire is a trendy restaurant and bar located near Colva Beach. Here, you can enjoy both unique and generic drinks and some continental dishes as well.
49ers Restaurant and Pub- One of the best places to enjoy live music alongside an array of incredible cocktails and American cuisine, the 49ers restaurant and pub is an international pub located alongside the Colva beach. You can easily observe its American gold rush theme and enjoy some quirky dishes made by the chef.
Places to Eat at Colva Beach


Leda – Lounge and Resort -Named after one of Jupiter's moons, the Leda restaurant will treat you to fantastic seafood and some genuinely unique finger food items. While there, definitely try the prawn cocktail and the pineapple salsa.
The Madras Café-Located very near to Our Lady of Mercy Church, this place has several European dishes you can try. They also offer fantastic cocktails that will give you an authentic taste of Goa.

The Garden Restaurant - Hosting Chinese, Indian, and Goan cuisine primarily, the Garden restaurant is the perfect party for your taste birds. Visit this place to have choicest dishes of primary international cuisines.

Kentuckee Seafood Bar-The Kentuckee Seafood Bar is an open-fronted restaurant serving unique seafood dishes and international fusion cuisines from India and Europe.
Arabian Courtyard- The Arabian Courtyard is a luxury restaurant where you can try tasty Mughlai dishes, exceptional Goan seafood, and other North and South Indian cuisines. Do try their special Biryanis.
Shopping in Colva Beach
With the best of the sun, the waters, and the sand, Goa does not lack in shopping delights either. Colva's beach and street markets are a shopper's paradise with their amazing cashew nuts, spices, cashew feni, handicrafts, musical instruments, and hand-painted sculptures. While you will not encounter big malls in the area, many designer shops and boutiques are available for you to shop for beachwear and swimwear. Do try the flea markets and night markets around the Colva Beach to land maximally profitable deals.
Places to Stay Near Colva Beach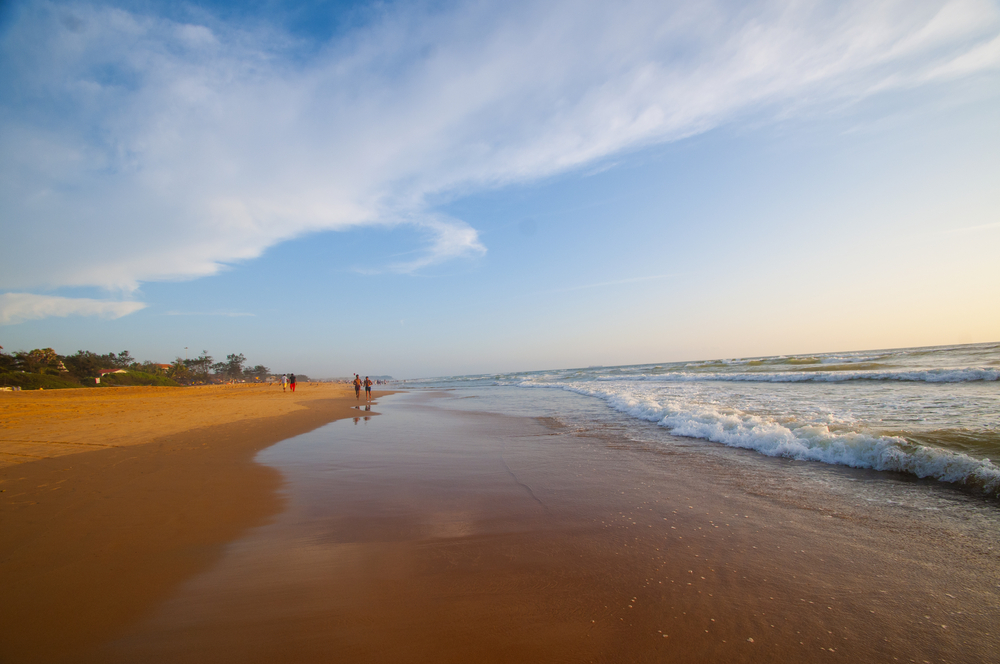 Longuinhos Beach Resort-The Longuinhos beach resort is located very close to the Goa Chitra Museum and has plenty of tropical gardens on its premises. Stay here for a gorgeous view of the Colva Beach.
Williams Beach Resort-With airy rooms featuring ceiling fans and quirky paints, the Williams beach resort is an excellent place to stay for those wanting a view of the Arabian sea.
Silver Sand Beach Resort-The Silver Sand Beach Resort is a simple restaurant with rooms that have balconies, comfortable sofa beds, and suites. Stay here to witness Goa's simplicity and elegance.
Club Mahindra Acacia-The Club Mahindra Acacia is a luxury staying spot overlooking the serene Colva beach and surrounded by green palms lending it a tropical outlook. Enjoy facilities like swimming pools and breakfast buffets here.
Baywatch Resort Goa-A resort featuring sitting areas, poolside lounges, private balconies, and live music, Baywatch is a fantastic hotel where you can have the luxe beach stay.
Things to carry to Colva Beach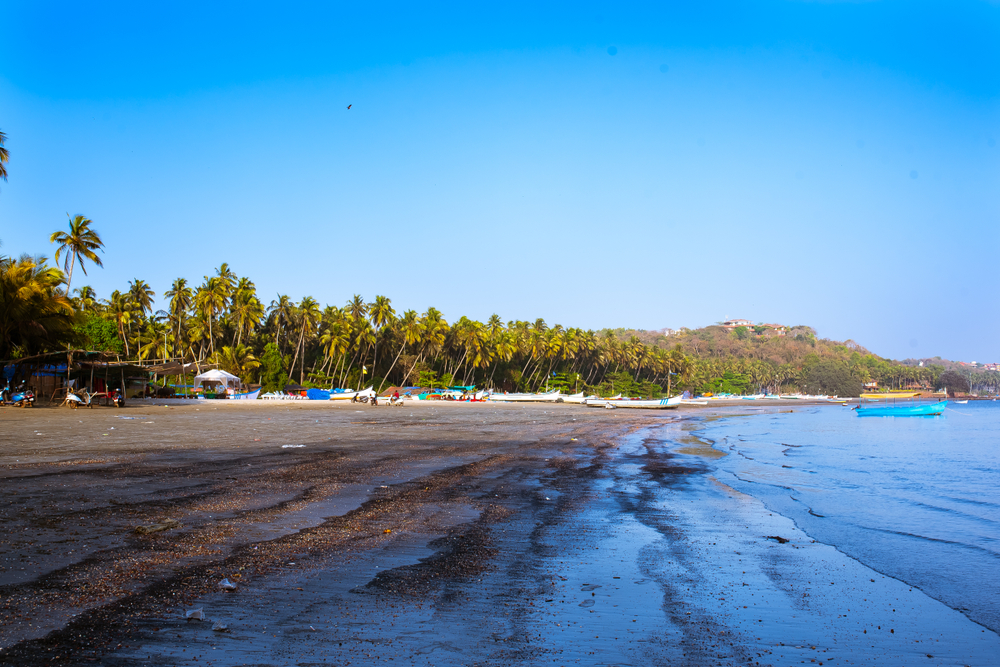 Whenever you visit Colva Beach, you would want to have the typical beach experience with zero troubles. To ensure that you do not spend unnecessary money buying things that you could easily carry with yourself, make sure to have a backpack with the following items.
Swimwear

Sarongs

Flip Flops or flats

Shorts

Cotton Dresses or light clothes with easily dryable materials

Water Bottles (Being dehydrated at the beach is very common, never forget to carry a water bottle with you to stay hydrated all day long)

Sunscreen

Hats

Umbrellas

Cloth Swings

Sunbathing Mats
Shacks at Colva Beach
Beach shacks are some of the best ways to relax at the Colva beach while enjoying some select food items and unique beachside cocktails. The beach shacks of Colva beach also contain colorful furniture, lively and vibrant ambiances, and incredible drinks and food. Some of the best huts at the Colva Beach include:
Rafael's: This place serves North Indian, Chinese, and Goan dishes. Try the different soups and breakfast items here.

Pedro's: Pedro's is a fantastic beach shack where you can try the most fantastic non-vegetarian dishes and seafood items.

The Baggie's Café: The Baggie's café has a spacious layout where you can bask in the sun while enjoying some delicious and refreshing cocktails.

Joecons Beach Shack: The Joecons Beach Shack is known for its amazing European breakfast dishes and a gorgeous view of the Arabian waves.

Esco's Sun and Moon Bar and Restaurant: This small pub in a hut is a dream come true for those who appreciate quaint beauty. Come here for a taste of traditional Goan cuisine as you retire from a day full of beachy adventures.
Medical Facilities near Colva Beach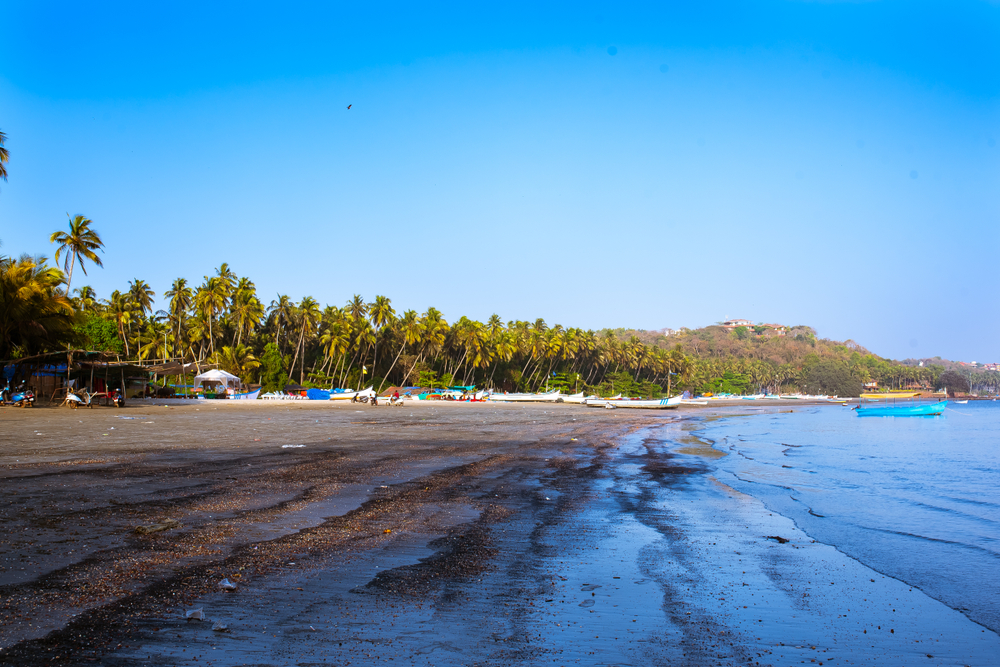 Accidents are, unfortunately, prevalent while you enjoy beachside and water sports. In such cases, it is crucial to be aware of the medicinal facilities located around the beach. There are several hospitals and medical clinics all around Colva Beach. Moreover, Colva beach has several lifeguards and watch guards who are equipped to prevent most mishappenings around the beach. Here is a list of closely located clinics 
Das Hospitality and Services

Dr. Correia Afonso Hospital

ESI Hospital

Supervi Chest Hospitals
Traveler's Tips for Visiting Colva Beach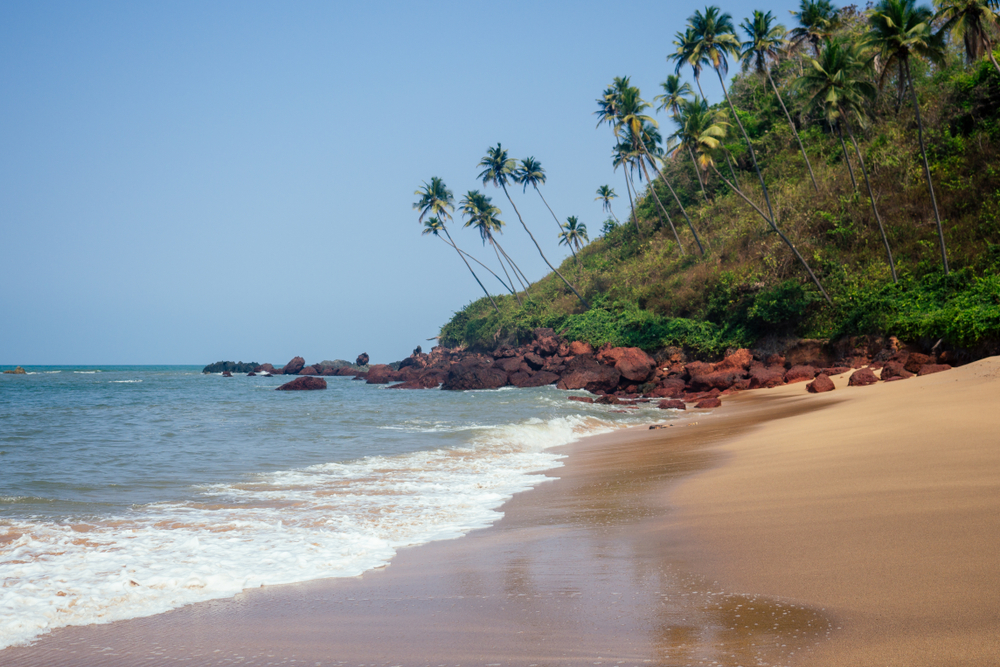 Some essential travel tips for visiting Colva Beach include
-Most of the time all around the year, Colva beach is very crowded. To truly enjoy your time at the beach, you must head towards it during the early afternoon and stay till late at night. Try to find a secluded spot that gives you the perfect view of the setting sun.
-Always carry sunscreen and hats with you. The sun can be pretty brutal during most days, and you will not want to irritate your skin with a horrible sunburn.
-Wear cotton clothes that can be dried quickly. It is impossible not to get wet while visiting the beach. Being in heavy garments that do not dry quickly can prove uncomfortable to you.
-Try to travel as light as you can. While swimming or enjoying water sports, you will not have to worry about storing your items.
-Do not forget to carry with you a nice camera or a smartphone. You will want to capture the beautiful sights of the beach.