About Cavelossim Beach
The extremely beautiful Cavelossim beach is situated between the Arabian Sea on one hand and the Sal River on the other. The beach gives a lovely ambiance with wide paddy fields providing a perfect backdrop. The black rocks perfectly compliment the white sands adding beauty to the beach. Its location in Goa is perfect for indulging in activities like Kayaking and Catamaran Sailing. If you love spending your holidays on beaches and up for a beach vacation, then this mysterious beachy  town is the right choice. There are many shacks near the beach with the border of the beach lined up with many market stalls. This beach town located in southern Goa also houses bright-colored churches which gives it the name "the abode of holy places".
Cavelossim is perfect for long walks and dolphin rides apart from the water-based adventure activities available here. Known for its colorful nightlife and the most sought after sites for honeymooners and couples, this romantic getaway is away from the hustle-bustle of the busy city life. Lying at a distance of approximately 12 km from Benaulim, this white sanded beach is one of the most popular beaches in Goa.
How to Reach Cavelossim Beach
How to Reach Cavelossim Beach from Panjim – The total distance between Cavelossim and Panjim bus stand is 50 km. You can also take a taxi or a cab from Panjim which will take approximately 1 hour to reach the beach. The NH-66 route is most preferred because the roads are smooth and will ensure that you reach on time. 
How to Reach Cavelossim Beach from Goa International Airport – The distance between Goa airport and the beach is close to 40 km. You can easily cover the distance on road either by hiring a car, taking a cab or opting to go for local buses. The drive via road will take close to 45 minutes but becomes pleasant as the roads are not too harsh.
Best Time to Visit Cavelossim Beach
If you want to plan your holiday here, we recommend you visit here between November and March. Winter is pleasant and the weather will swing you in the mood to enjoy every activity here. There are tourists throughout the year but if you want to make the most of it, then this is the best time to enjoy its exotic beauty. Even in this peak season time, the beach is calm and quiet. The summers are hot and humid and the rainy season can get slightly difficult. None of the water sport activities can be done here in monsoon. 
What Not to Miss at Cavelossim Beach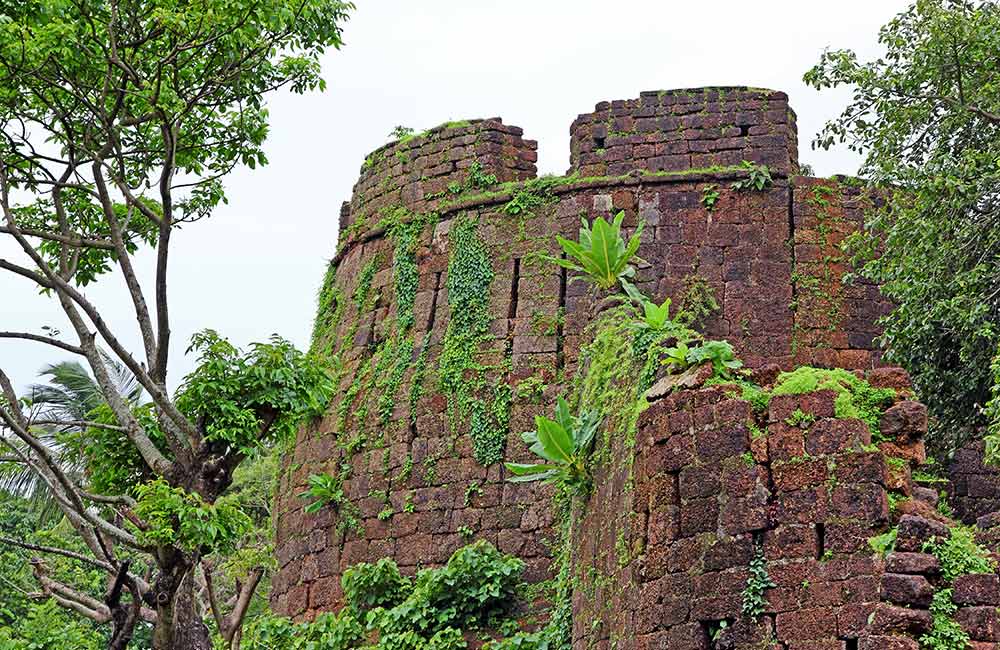 In tryst with nature and beauty, there are delightful places to visit even around Cavelossim beach. We have listed them for you.
Discover the Church of Cavelossim – This popular church is dedicated to Santa Cruz and is a perfect place to find peace and serenity. This popular church has been featured in many movies and is one of the most popular churches in Goa 
Dissect the dramatic Goa Cabo De Rama – This fort is located very close to Agonda beach and has a rich history to share. The fort has been named after Lord Ram and is touted to be one of the places where Ram stayed with his wife Sita during the 12-year exile. 
Visit the twin Varca-Fatrade Beach – The twin beaches have many shacks and shops surrounding its vicinity. Every year many travelers flood this beach primarily for its chief attraction; "Church of Our Lady of Glorious."
Get rejuvenated at Goa Spa Centre by Leela Kempinski – If you love enjoying your routine massage, then the Leela spa will be heaven for you. The expert masseuses and the luxurious interiors of the popular hotel will endow you with blissful relaxation and an energetic trip ahead.
Become devotional at the Shree Shantadurga Devasthan – Holy abode of Shantadurga, this temple is located close to 5 km away from beach.It is located at the foothills of Kavalem village and is often visited a lot by passerby travelers and worshippers.
Visit Goan history at the Naval Aviation Museum – If you love to see the history of Indian Naval Aviation then this is surely one of the places you have to visit. The museum showcases erstwhile and current sensors, gadgets safety equipment, artifacts and rare photos of Goa's independence. The multimedia game section is also one of the main draws here.
Other Essential Information About Cavelossim Beach
Water sports at Cavelossim beach
The peaceful beach is quite famous for pumping adrenaline into all adventure seekers. You will enjoy every bit of the adventure activities available here.

Cruising along the Sal River – A 5-hour cruise will cost you Rs 850 and cruising on Sal River will remind you of the backwaters of Kerala. The cruise will take you through fish farms, rice paddy fields, and mangroves. This is surely a photo capturing spot which is not to be missed.

Fishing trips – Not exactly for the energetic, yet popular water-based activity for those who love fishing. For 4 hours of fishing, the net charges applicable are Rs 700. Gold-fish, snappers, and salmons can be found here in plenty.

Parasailing – For a 15-20 minute of parasailing ride, the vendors at the beach charge Rs 500. The trainers are well-experienced and the experience of seeing everything from above the sea is beyond anything.

Speed Boats – To speed away in the deep ocean, hire a speed boat with an expert at just Rs 300 for a 30-minute expedition.

Water scooter and Jet Skiing – One of the much-demanded water sport activities here is the water scooter riding and Jet Skiing. For 10 minutes of the ride, the applicable charges are Rs 1000 per person.

Nightlife at Cavelossim Beach


Do not get deceived by the beach for its calm surroundings and lesser crowd.  After dark, the surge in activities and a vibrant crowd that adorns the beaches is a revelation. The shacks get lively and the markets are all bustled up with Indians and international travelers. 
The hippie nightlife of the beach is justified with the presence of pubs, discos, casinos, and lounges that provide high-voltage entertainment. There are many popular restaurants and nightclubs like Holiday Inn, Liquid Lounge and Aqua Swings where one can have a great time. Party hoppers will enjoy this place and can party at several places till morning. 
Mike's Place – This place is close to the Sal River and is a must-visit. There is great music here to be enjoyed along with lip-smacking food. The dance floor is huge and the party anthems are the latest.
Tito's – This is located at the premium Radisson Blu resort. Progressively electrifying music with industry best DJ and big dance floor make up for this wonderful club. The Club Tito's at Baga beach is a different place compared to this and should not be confused with.
Jazz Inn – Reggae is the local favorite in the house of DJ nights. Many artists, both local and international perform here to entertain the audience which makes this place worth the visit.
Places to eat at Cavelossim Beach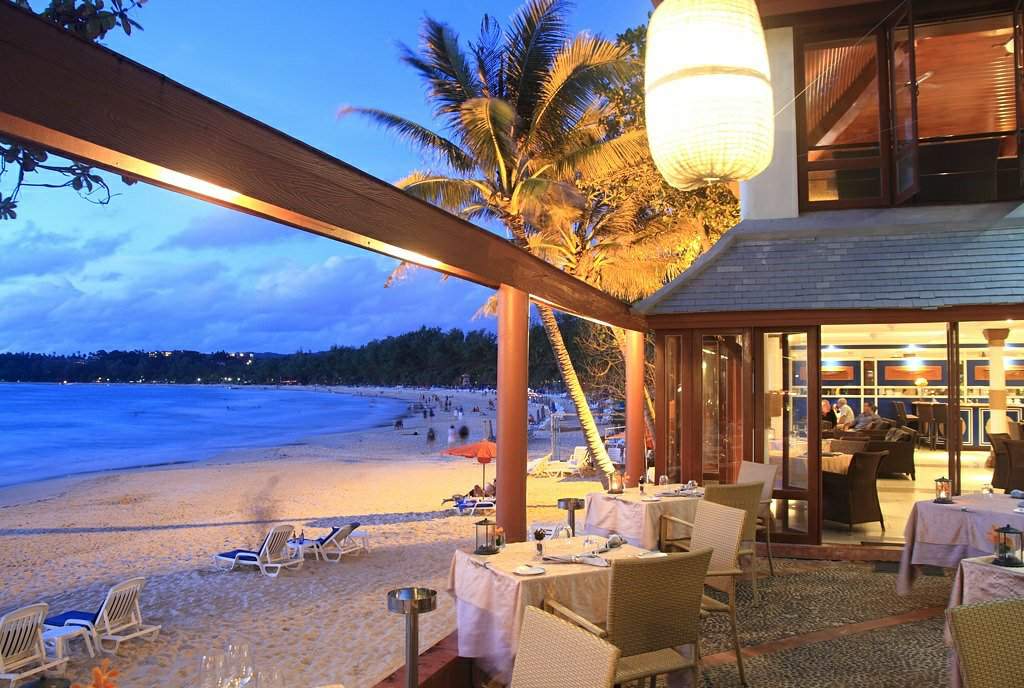 Whether you are a lover of sea-food or the good old home-made meals, every restaurant near the beach has something special to offer. There are plenty of shacks, cabin cafes and posh restaurants near the beach that serve a wide variety of North and South India cuisine, local Konkani flavors and international delicacies. Local Goan food is blissful here and cannot be missed at any cost. The best places to eat are:

The Fisherman's Wharf – Placed by the riverside, people enjoy the local sumptuous delight amidst the great view of the beach and the river. Their seafood is top-notch. 
Jazz Inn – This place is characterized by wonderful interiors and a great ambiance. You will enjoy the food here because of the innovative platters served along with live music. The owner Chris is one restaurateur who will do anything to please his customers.
Mike's Place – Reasonable rates with good food is what makes Mike's Place a popular hangout venue for food. The grilled Snapper and shark steak are by far the most popular items here. You will love the surroundings that are reverberating with a great crowd and live music.
Octima Bar and Restaurant – The best part about being here is to enjoy cocktails with international cuisine. The prices aren't sky high and the food is really good.
Betty's Place- This place is known for Indian food and is popular because it offers a fishing expedition. At this place, you can enjoy your catch being cooked into a lovely meal which seems very close to a feeling of being home.
Shopping at Cavelossim Beach


Despite being peaceful and calm, travelers will enjoy shopping here. Some of the popular places to shop are:
-From souvenirs to clothes and books to groceries, Main Street is the activity arena for shopaholics. 
-The Saga store which is the biggest shopping zone in South Goa houses the best international brands under its roof. 
-For wines, pharmacy, and grocery items, one can hopefully look towards the old and reliable D'mello Supercentre. 
-If you are in love with leather then do not forget to visit the leather Gallery 'Dharamdas and Sons for exclusive leather collections. 
-If you want souvenirs and jewels then there are many market stalls near the beach to fulfill your wish. All in all, you will be one happy person after shopping from vibrant and colorful displays near the beach.
Places to Stay near Cavelossim Beach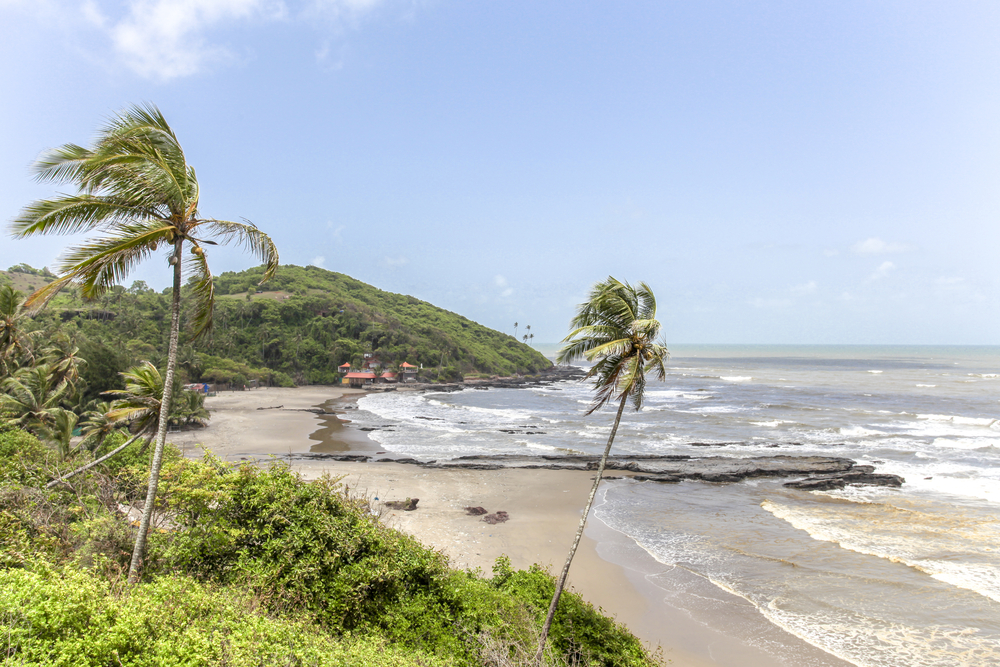 There is no better way to spend your holiday than to have a beach holiday. While you enjoy your time at the beautiful Cavelossim beach, there are some wonderful resorts and accommodations available here for your luxury and comfort.
Dona SA Maria – A hygienic, clean and popular resort by the beautiful Cavelossim beach, the Dona SA Maria has several rooms overlooking the large swimming pool. There is an in-house restaurant and bar and a warm and friendly aura surrounding this place makes the guests happy.
Luisa By The Sea – This value for money hotel has clean and spacious rooms offering views of the sea and countryside. It is hardly a km away from Cavelossim beach and enjoys round the year tourists who come here for the food and comfortable stay.
Dona Sylvia Beach resort – The resort is a 5-minute walk from the Cavelossim beach and offers a large outdoor pool, dining options and private balcony in their rooms. There is also a well-equipped fitness center and a gaming zone to focus on your physical pursuits. You can also rent a bicycle to mingle near the resort. 
Haathi Mahal – The royal abode features two large swimming pools, a fitness center, hot-bath tub relaxation and a swim-up bar with a spa. The restaurant here serves all cuisines but is extremely popular for its American breakfast. 
Gaffino's Beach Resort – This simplistic and comfortable resort has everything a traveler needs for a decent stay. While the resort may not have additional features, it sure gives you your money's worth with great food, nice rooms, and great staff to take care of your needs.
Things to carry at Cavelossim Beach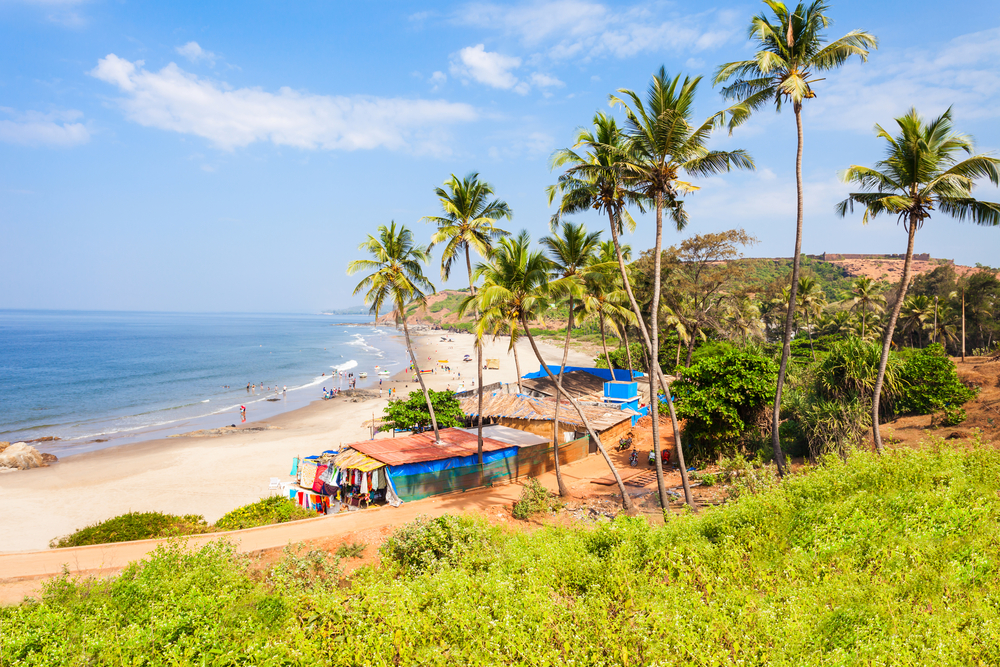 Some of the best experiences you will ever live will be on this white sandy beach. Amidst all the memories you make, every traveler has to bear in mind some important things to have while you are there. We have listed a few for you in case you forget to put these in.
Swimwear – If you are at the beach for a refreshing dip and do not flaunt great swimwear, then you are missing out on a lot. 
Sarongs – To replace the sensuous swimwear are the bright and cheerful sarongs that will just make your day.
Beach footwear – Do not even think of taking your boots there, as the beach footwear is supposed to be light, colorful and apt to wear on the beach.
Comfortable cotton clothes – This is the key to having a trouble-free time.
Sunscreen and Sunshades – One of the most important items to be kept before anything else.
Water bottles – This is the much-needed relief in the blistering heat of Goa.
Hats and caps – Stylish or utility, make sure to carry one.
Lip Balm and moisturizer – to maintain your skin and ensure your lips don't patch, do carry them without fail. 
Camera – For those who love to record every moment they spend, a camera is a must.
First aid kit – Extremely useful for safety, the first aid kit is not to be missed.
Fanny Packs – For your essentials like money, phones and a lot more, Fanny packs come handy.
Backpack – to store your items carefully
Shacks at Cavelossim Beach
Beaches are known for its shacks and it is no exception with the Cavelossim beach too. There are many shacks on the beach which can be visited. We have listed some below
Gaffino's – One of the most popular shacks on the beach, they serve great sea-food items topped with beer and loud music
Cafe Beach Hut – The beach hut is a very inviting place which specializes in cocktails and local Goan flavors. The music too is great and so is the ambiance.
Betty's Place – This shack is a home away from home. The place is famous for its subtle flavors and also allows the customers to catch their own fish and get it cooked the way they prefer.  
Casablanca Seafood – As the name goes, Casablanca is known for its innovative sea-food delicacies. The soothing surroundings contribute the great time you are sure to have here. 
Mike's Place - They serve excellent sea and junk food with loads of beer and wine to top it.
Medical Facilities near Cavelossim Beach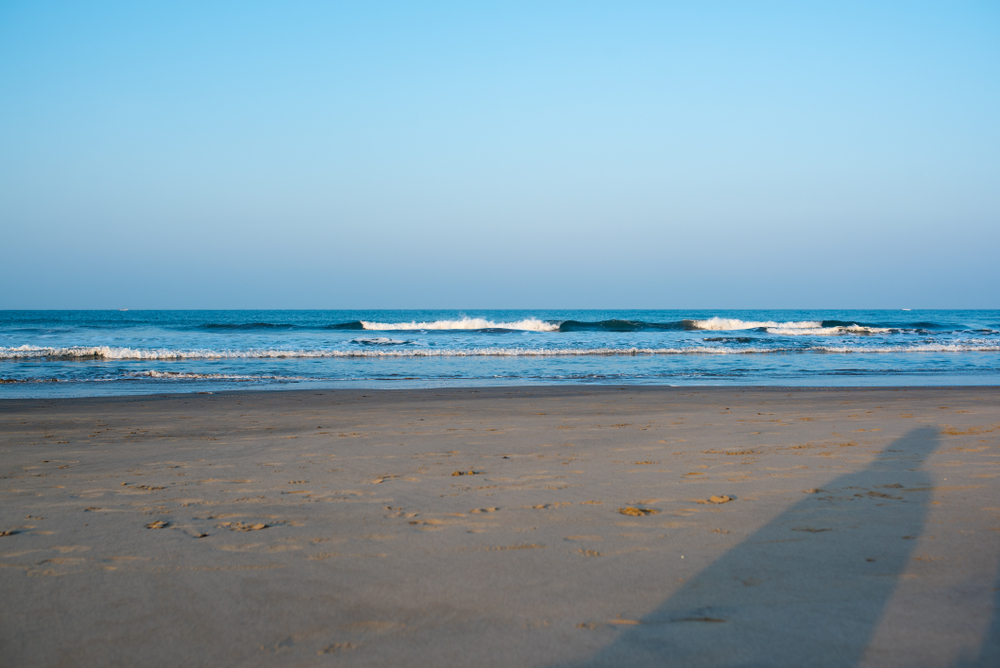 There are not many options available close by. There is Victor Hospital close to the beach but for serious injuries or issues, one needs to go back to Margao. Usually, most of the resorts and hotels have doctors on call who will advise the traveler about the right course of action. The pharmacies too are quite helpful as they will medicate with OTC drugs for small ailments.
Travelers' Tip before visiting Cavelossim Beach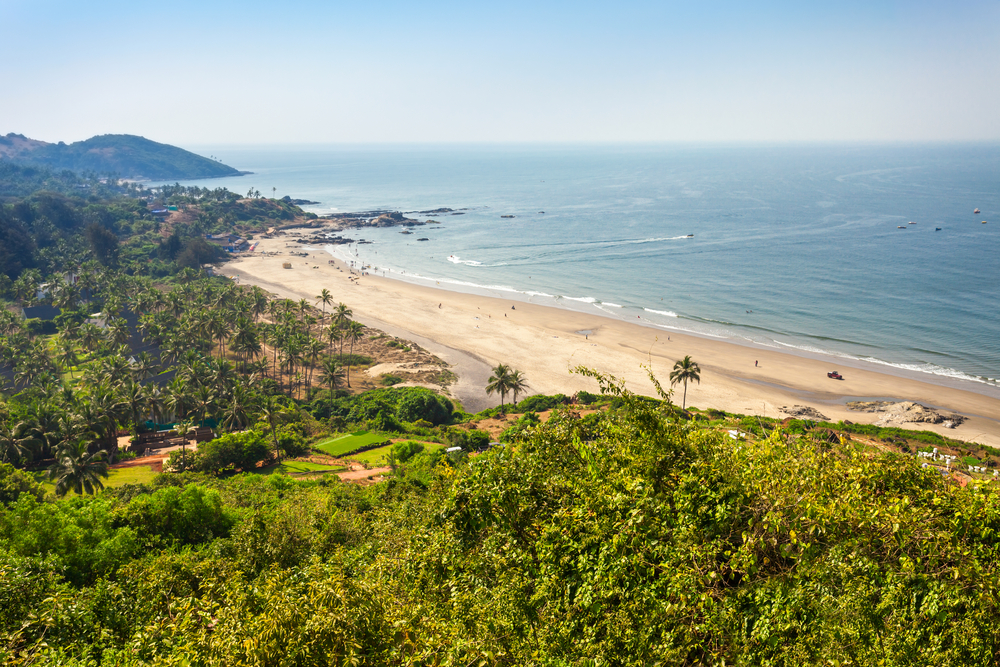 -Do not forget to pack your sunscreen 
-Ensure your backpack is light because you might want to spend less time and you will not want to carry heavy load 
-Pack extra under clothes without fail
-Carry a waterproof bag with you to carry the wet items back to the hotel
-Read about rip currents and learn how to identify one
-Follow every rule in the rule book when it comes to beach safety
-Keep yourself hydrated