About Akshi Beach
An extremely popular weekend destination near the busy cities of Mumbai and Pune, Akshi Beach is one of the most remarkable beaches in Alibaug. Known for its rejuvenating atmosphere and fun vibes, the beach is visited by several tourists throughout the year. A great place for swimmers and ocean lovers, Akshi Beach is also considered to be a fisherman's beach, meaning that it isn't as crowded or commercialized as some of the other beaches in the region.

Dotted with swaying palm and coconut trees, Akshi is supposedly one of the cleanest beaches in India, making it extremely attractive to several local and migratory birds from all around the world. Every year, hundreds of bird lovers visit the beach to get a glimpse of some of the exclusive bird species that inhabit the area, including plovers, seagulls, terns, and bar-tailed Godwit. It is believed that Akshi beach is visited by over 300 different bird species annually. 

Located approximately 5 kilometers from the more dynamic and famous Alibaug Beach, the shore at Akshi beach is lined with several lavish resorts and cottages and comfy holiday homes. The perfect laid-back ambience of the beach enables visitors to unwind themselves and get in touch with the nature around them.
How to Reach Akshi Beach
Situated 8 kilometers from the city center, Akshi Beach can be easily reached within 15 minutes via a private car, an eight-seater auto rickshaw, or one of the many Alibaug-Revdanda buses.
Best Time to Visit Akshi Beach


Anytime is a good time to visit Akshi Beach. However, November to July is considered a better time to visit Alibaug in general. Monsoon season brings you a great chance to admire the natural beauty of the beach and its surrounding areas.

Additionally, bird lovers can find this time of the year suitable to spot several migratory birds. Please keep in mind that the boat service between Mumbai and Alibaug may not be functional during the rainy season.
What Not to Miss at Akshi Beach
Activities to do at Akshi Beach


Akshi Beach is known to be one of the quieter beaches in Alibaug. It is known for its peaceful atmosphere and clean water. Due to its almost unspoiled beauty, Akshi beach is a popular place for several water activities. Some of them are:

1. Boating: If you are staying at a hotel nearby, you can ask them for boating tours and activities. Most resorts and hotels should be able to arrange for boating tours at an additional charge. 

2. Beach Camping: Beach camping is another popular activity in the area. Enquire at your resort/hotel and they should be equipped to help you set up some beach tents by the beach shore and plan some additional activities such as bonfires, picnics, and boating activities.

3. Bird Watching: Akshi beach is very popular among bird lovers as the pleasant weather here attracts several migratory birds from all around the world. Some of the popular bird species you can expect to see here are Oystercatcher, Ruddy Turnstone, and Plovers.

4. Swimming/Sunbathing: Due to the limited number of tourists at the beach, visitors find the beach to be very calming for sunbathing and swimming.


Places to Visit near Akshi Beach


1. Nagaon Beach – Located at a distance of approximately 4 kilometers from Akshi Beach, Nagaon Beach is extremely popular among the tourists for its breathtaking landscape, serene environment, and romantic vibes. Spread across 3 kilometers, the tranquil waters of the beach are a treat to watch. Known for its mesmerizing sunrise and sunsets, Nagaon Beach is a famous spot for swimming and other water related activities such as Jet Ski, ATV Rides, and Banana Ride.

2.Khanderi Fort – Located on an island of the same name, Khanderi Fort, along with Underi Fort, are known to be the most important forts in Maharashtra. Dating back to the 16th century, the fort was built by Maratha King, Chatrapati Shivaji Maharaj. It has been known to witness several battles between Shivaji Maharaj and his opponent, the Siddis, who occupied Underi Fort at the time. Both forts were surrendered to the British East India Company in 1818. A 22 feet tall lighthouse built by the British in 1867 is the prime highlight of the fort. Other sites of importance here are a few ancient metal cannons, a musical stone, and the tomb of a local saint named Daud Pir. 

3. Magnetic Observatory – Originally built as a substitute to Colaba Observatory, Alibag Magnetic Observatory is one of the most intriguing tourist spots in the area, especially for the lovers of astronomy and history. Constructed in a classic British style, the architecture of the observatory is worth admiration. The edifice is formed out of non-magnetic elements and genuine Porbandar Sandstone. There are two rooms within the compound, one that houses the magnetometers and another that has various critical instruments collecting data on geomagnetic storms. Interestingly, Air Stations of the Indian Coast Guard, the Indian Navy, and Pawanhans Helicopter Ltd. have their compasses configured to match the one at the observatory.
Other Essential Information About Akshi Beach
- Location: Alibaug, Maharashtra 402204, India
- Timing: Sunrise to Sunset

Places to Stay near Akshi Beach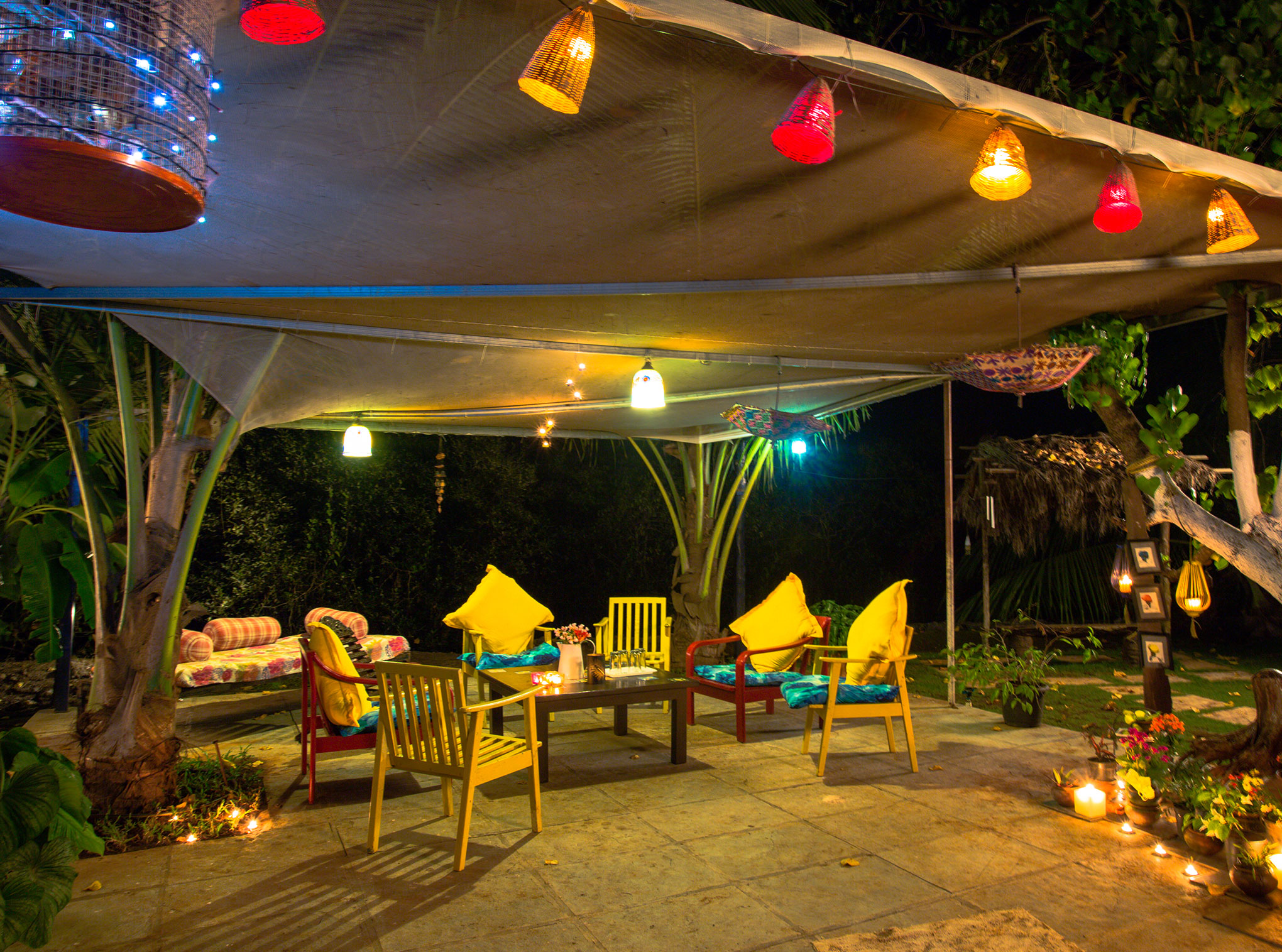 1. Shirke's Holiday Home – Featuring a modest swimming pool and a well-manicured garden with ample resting space, Shirke's Holiday Home is a great choice for families and a group of friends travelling together. While all the rooms are fitted with comfy beds and air-conditioning, selected rooms also come with a private terrace or balcony overlooking the surrounding gardens.


2. SIDZ Cottage – Known for its beautiful and contemporary cottage-style accommodation options, SIDZ Cottage is located extremely close to the beach. A bed and breakfast, the property offers daily buffet breakfast, complimentary Wi-Fi, and outdoor dining area. Travellers driving their own vehicle can use the parking facility at no extra cost.


3. EKO 2701 Suruchi Resort – One of the most gorgeous resort properties in the area, Suruchi Resort is surrounded by a splendid garden featuring palm trees and other species. The property also has an outdoor swimming pool and an in-house restaurant with room service facilities. Almost all rooms come with a view of the pool, the garden, or the enclosing mountains.


4. Gypsie Hideout by Vista Rooms – Considered one among the most recommended properties in Alibaug, Gypsie Hideout by Vista Rooms is meant for group travellers and large families. The villa features three bedrooms with bathrooms, a private pool, a massive garden, and ample outdoor seating area. The most interesting part of the property is its intriguing architecture and design that reflects the property's vibrant and artistic atmosphere. The creative touch adds to the lavishness of the villa. 


5. Akshi Villa – A no-frills budget holiday property located very near to the beach, Akshi Villa is most suitable for travellers looking for nothing fancy but just a comfortable and clean place to stay. Nonetheless, all rooms are equipped with basic necessities such as air-conditioning, private bathroom, and a TV. Akshi Villa is one of the very few properties in the area that allows you to bring your pets.

Tips for visiting Akshi Beach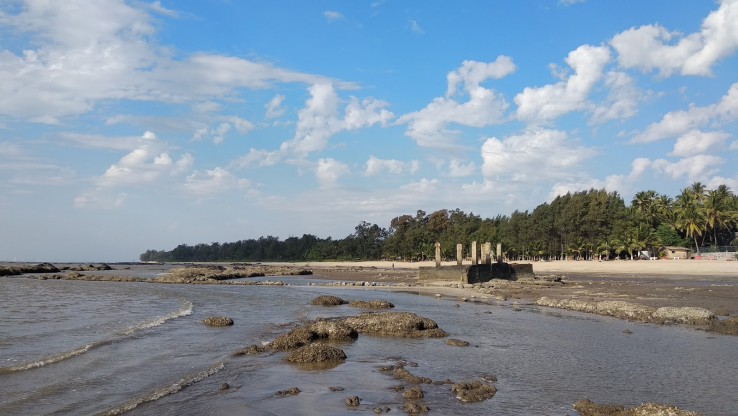 Akshi Beach is among the finest beaches of Alibaug. It has beautiful, clean water for swimming and other water-related activities. Here are a few tips to make your trip better:


1. Carry a waterproof bag to prevent your valuables from water.


2. Carry hats, sunscreen, and sunglasses to protect yourself from the sun.


3. Do not litter. Carry your trash back with you and dispose it into a proper garbage bin.


4. Carry a camera to capture the spectacular sunrises and sunsets as well as various birds dotting the area.


5. To avoid spending a lot of time getting to the beach, rent one of the beach huts