About Supa Dam
Located in Joida Taluk of Dandeli, the Supa Dam marks its reputation as a hotspot for the travelers of Dandeli. Since ages, the Supa Dam has been acknowledged as one of the leading hydroelectric power generation plants in the town. The other significance of the dam construction has been availing the dam water to the nearby farmers to meet their irrigation needs.

So, if you are curious about how the irrigation system works, it is a golden opportunity for you to broaden the spheres of your knowledge reserves. You can get along with some technical expertise or even the local farmers to understand the mechanism of both hydroelectric power generation and irrigation facilities available here.

Apart from its commercial importance, the dam has been blessed with a picturesque backdrop to sit, relax, and unwind yourself. Due to its economic and cultural aesthetics, the location has become a popular sightseeing destination in town.

There's a tremendous mythological belief which names this dam as Supa Dam. It has been named after Suparulu, who once was praised as the God of Forests by the locals staying nearby. As the route that leads you to the exact location of the Supa Dam trespasses thick jungles, listen to the gushing sound made by the water of the rivers that flow there.

It feels as if the rivers there screams to chop off the extreme silence that otherwise guards this tranquil destination. Enjoying water scooting and boat riding activities here are the simplest way to hang out with your friends, families, and relatives.
How to Reach Supa Dam


Supa Dam of Ganeshgudi is situated at a distance of 20.8 km from the city center of Dandeli. You can either for a self-drive if you have your private vehicle or opt for a hired taxi ride. A one-way taxi trip will charge you anything between 650 to 850 INR.

If you are a long-distance traveler:

The nearest airport to Supa Dam:
Hubli Airport is located at a distance of 80 km (2 hours and 09 minutes).

The nearest railway head to reach Supa Dam:
Londa Railway Station, which is located at a distance from 27.4 km (43 minutes drive via road).

The nearest bus stand from Supa Dam:
Ganeshgudi, which is located at a distance of 1 km.
Best Time to Visit Supa Dam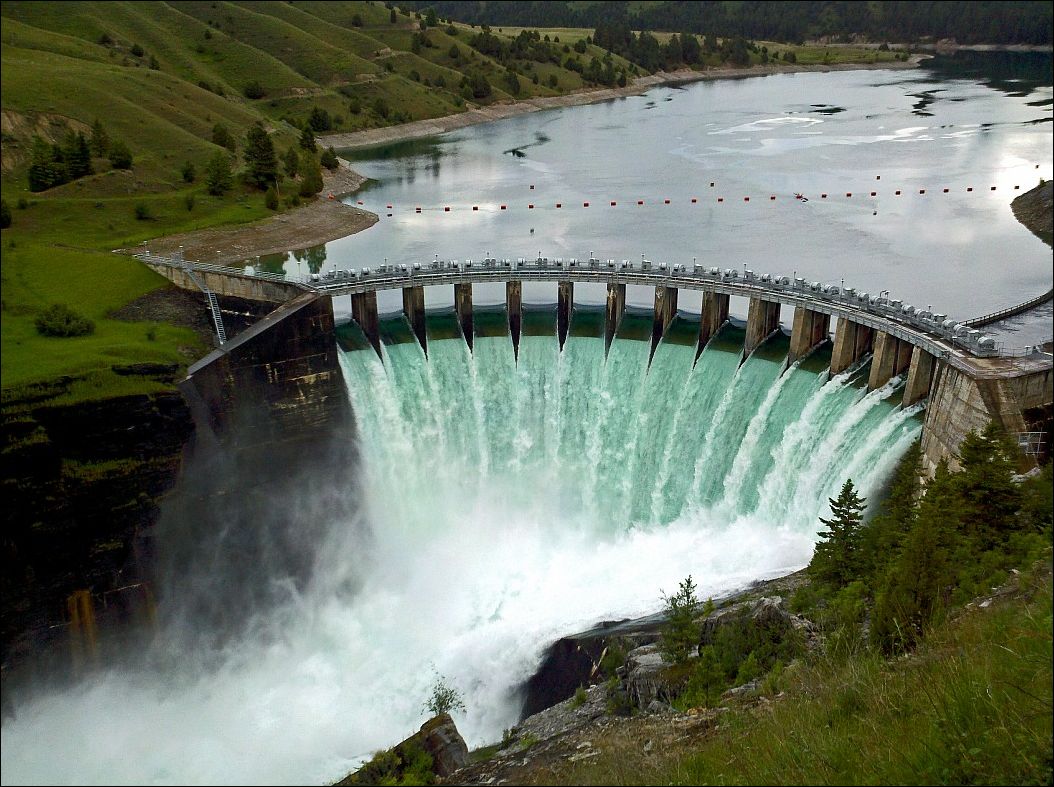 Supa Dam is all year round destination to be enjoyed with your friends, family, and relatives. However, it is often advisable not to visit the dam during peak monsoons as the change in the weather conditions may raise the Supa Dam water level. This might turn out to be risky and life-threatening.
What Not to Miss at Supa Dam
Attractions near Supa Dam



Here's a list of some of the best attractions in and around Dandeli-
Dandeli Wildlife Sanctuary:
For all those who love and adore the wildlife culture a lot, Dandeli Wildlife Sanctuary is nothing less than a real-life blessing. Sheltering gigantic creatures of the wild world, Dandeli Wildlife Sanctuary is also known for its picturesque backdrop. It has got verdant hills and numerous rivers and rivulets flowing through those hills to embrace its natural beauty.
Distance from the Supa Dam –
21.8 km (36 minutes)
Kavala Caves:
To get yourself through the gates of Kavala Caves, first, you need to trek the 375 steps that line its foothills. This is a real-life adventure for those who love the thrill of snakes and bats. Be ready to meet a lot of them inside the dark interiors of the Kavala Caves. Do not forget to seek blessings of Lord Shiva at a small temple which is located at the entrance of the caves.
Distance from the Supa Dam –
43.7 km (1 hour and 10 minutes)
Shiroli Peak:
One of the breath-taking landscapes of Dandeli is Shiroli Peak. This place is known to offer some stunning views of the sunsets and is a great spot to relax all your stressed nerves.
Distance from the Supa Dam –
30 km (50 minutes)
Anshi National Park:
Another must-visit place for the wildlife enthusiasts in Dandeli is the Anshi National Park. Langur, Spotted deers, Malabar giant squirrel, jackal, Ashy swallow shrike, yellow-footed pigeons are some of the commonly found inhabitants here.
Distance from the Supa Dam –
52.6 km (1 hour and 17 minutes) 
Kulgi Nature Camp:
Head towards the Kulgi Nature Camp if you are seeking a pristine place to relax and unwind in the lap of Mother Nature. This place is equally adored by the adventure and nature lovers. Nature walk, water rafting, jungle trekking, rock climbing, jungle safari, and jacuzzi bath are some of the adventurous things to do here.
Distance from the Supa Dam –
33.0 km (50 minutes)
Kali River:
This is a spectacular destination nestled amidst luxuriant vegetation to impart a totally serene experience. Nature walking, white water river rafting, birdwatching, canoeing, and kayaking are things to do here.
Distance from the Supa Dam –
96.3 km (2 hours and 23 minutes)
Other Essential Information About Supa Dam


Location:
Supa Dam, Ganeshgudi, Joida Taluk, Dandeli.
Entry Fee:
You do not need to pay any entry fee to seek easy access to the Supa Dam of Dandeli.
Height:
The dam of Supa at the Dandeli has a height of around 101 meters from the ground level.
Tips For Visiting Supa Dam



Some tips for visiting the Supa Dam for the first time:
- It is a picturesque destination with numerous beautiful backdrops of thick forests and gushing rivers and rivulets. Make sure to carry your personal DSLR or your smartphone to capture some cherishing moments of your journey. 
- As your way to the Supa Dam trespasses thick forest covers, you are advised to wear light to carry clothes and a pair of good with a good grip.
- You need to keep yourself hydrated throughout the visit. Although there are numerous rivulets nearby, it is always advisable to carry your own water. 
- Carry some quick bites to eat as you won't find anything near the Supa Dam.
- You can carry a mat if you want to sit and relax along the banks of the dam for some time and enjoy the warmth of nature.