About Pillar Rocks
Pillar Rocks, in the small town of Kodaikanal, is not only a stunning tourist attraction but also a place with a fascinating history. The place is known for its scenic beauty and serenity, which people seek out for a rejuvenating holiday. While there are many interesting places to see when you are in Kodaikanal, there are none quite like the Pillar Rocks. These consist of three giant rock formations that stand tall at a height of 400 feet from the ground. Towering over the plains of Kodaikanal, they offer a breathtaking view of the surrounding natural beauty from its many vantage points.

The Pillar Rocks are sought out by rock climbers, trekkers, hikers, mountain climbers and even families and friends who are in for an adventure-filled time in Kodaikanal. These rocks rise vertically upward from the ground and have remained untouched by the human hand which makes it even more interesting. There are several hidden nooks and crannies in the rocks that are worth exploring, with each offering a unique view of the surrounding landscape.

There are also other natural attractions in the nearby areas such as the Devil's Kitchen, which is the crags in between the rocks, as well as a scenic mini-garden, which itself is also an attractive viewpoint. You can also find food stalls selling local delicacies near the garden. All in all, the Pillar Rocks is the perfect place for a serene picnic or an adventure-filled weekend with your loved ones, when you are in Kodaikanal.
How to Reach Pillar Rocks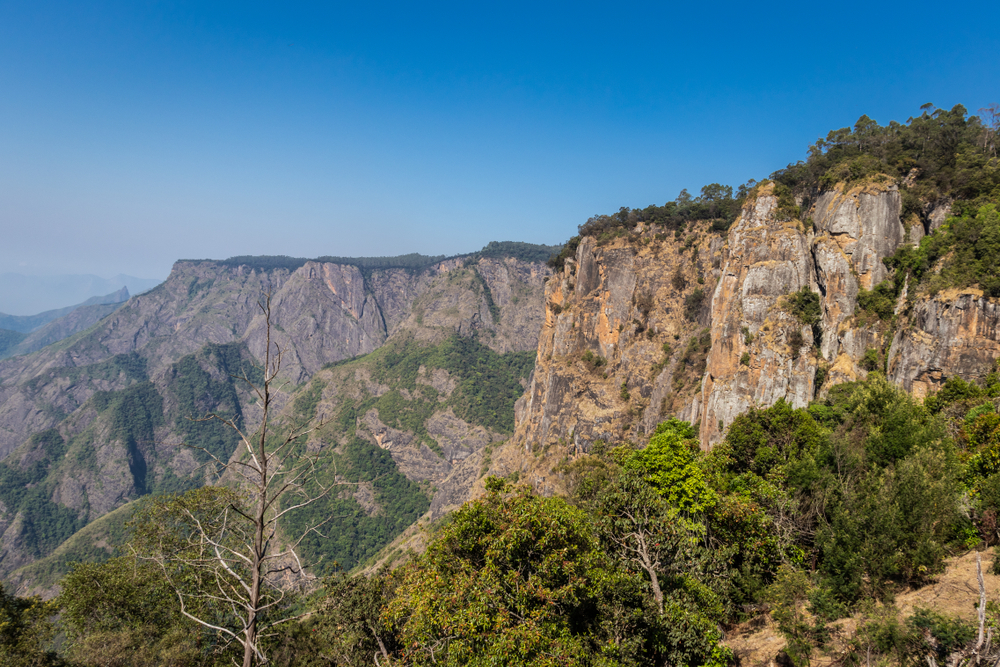 Public transport in Kodaikanal is very sparse. The easiest and most convenient way to travel within Kodaikanal is by hiring a private car or a taxi for a day tour. You can even book a taxi for half a day if you can manage to finish your tour of the Pillar Rocks by the first half of the morning.

You can find cars and taxis for hire at the Kodaikanal Bus Stand. There are daily tours that are organized from the bus stand and you can take your pick from the packages available- which will obviously include a trip to the Pillar Rocks.
Best Time to Visit Pillar Rocks


The best time to visit the Pillar Rocks is in summer, which is between the months of April and June. The weather doesn't get too overwhelming in summer, with temperatures varying between 20 degrees Celsius and 36 degrees Celsius. Early mornings are relatively cool and perfect for adventure activities such as trekking, hiking and sightseeing from the summit.

It is advisable that you don't visit the Pillar Rocks during monsoon because the slopes and the ground can get very slippery. The sharp edges and the deep gorges on the face of the rocks can make it dangerous to go sightseeing at the summit during this time.

Even though winters are also pleasant in Kodaikanal, there is no point going to the Pillar Rocks during wintertime because of the mist and fog, which will take away the real beauty of the Pillar Rocks- its sites and surroundings.
What Not to Miss at Pillar Rocks


While it may not seem like these mountain faces are interesting for anything other than sight-seeing, there are several exciting activities you can enjoy and other places you can visit near the Pillar Rocks which will make your trip to Kodaikanal worth it. Here are a few examples:

1. Picnic-
Pillar Rocks is the perfect place to visit for a picnic during the weekend or during your holidays. You can travel with friends and family and is one of the most exciting places for children, who can find vast stretches of greenery to run around in- something they are quite deprived of in the city. The surrounding view can make your picnic even more serene and is an experience one must not miss.

2. Photography-
If you are a photographer, film-maker or simply a nature enthusiast, there is no place more rewarding than Pillar Rocks when it comes to natural views and sight-seeing. If you manage to come to the place early, then you can catch the incredible sunrise that takes place over the rocks and take pictures to your heart's content. The Pillar Rocks are a photographer's dream because of the natural setting and perfect lighting.

3. Trekking- 
For the locals of Kodaikanal as well as urbanites from neighbouring cities, Pillar Rocks is a popular place to go trekking. The sharp mountain roads carved on the side of the Rocks, as well as the challenging climb to the summit, makes it the perfect place to go trekking if you are into treks.

4. Hiking- 
If trekking is too intense for you and you are a trained trekker, then Pillar Rocks might be too ambitious a goal to achieve as your first trek. However, you can still enjoy the rewards of trekking if you take on a leisurely hike from the bottom of Pillar Hills to its scenic summit. A hike is more casual and can be conducted in groups. While on your way up, you can also catch glimpses of the famous Devil's Kitchen and several waterfalls, along with other attractions on the way.

5. Camping-
A night on the Pillar Rocks in a camp pitched on the ground and only the starry skies for company sounds like the definition of the ideal weekend. Camping is also one of the more peaceful ways to enjoy the natural beauty of Pillar Rocks, where you can set up fully-equipped camps and enjoy food, drinks and bonfires.


Attractions Near Pillar Rocks


If you are in the neighbourhood of Pillar Rocks, make sure you check out these other stunning attractions before you leave Kodaikanal. 

1. Pine Forest- 
The pine tree forest is the perfect place to hike, to take pictures and to enjoy a leisurely walk. It is a dense forest of picturesque pine trees that grow close to each other to create a magical area where you can experience horse-riding and snack on some local delicacies.

2. Berijam Lake-
One must stop by the Berijam Lake if you are visiting the Pillar Rocks, which are located just 1.1km from the Lake. The pristine, quiet and peaceful lake is surrounded by dense forests which are also ideal for walks and picnics. Visitors can also spot animals such as deer, bison and much more when they are near the lake. There are many food stalls in the vicinity where you can enjoy snacks and drinks, while you take in the natural beauty of the place.

3. Dolphin's Nose- 
Located right in the vicinity of the Pillar Rocks is the Dolphin's Nose, another deep gorge on the Kodaikanal landscape that offers one of the best views in Tamil Nadu. You can see the hills around the area with clouds floating below your line of sight. It is also a great place to hike or trek to.

4. Lal Saleth Church- 
The Lal Saleth Church is one of the oldest churches in the neighbourhood. When you visit, you can even see the names of David Gelli and his wife in the visitors' book of the church. The church is a point of attraction not only because of its interesting history but also because of its fascinating and intricate architecture.

5. Palani- 
Palani is an adjacent town with a fascinating range of hills located just 1.1km from Pillar Rocks. There is a temple there named after Lord Murugan, which was built by him to spite Lord Shiva. The temple is visited by people from across the country throughout the year. Apart from the temple, you can also visit waterfalls, forests, mountain ranges and viewpoints in the nearby areas.
Other Essential Information About Pillar Rocks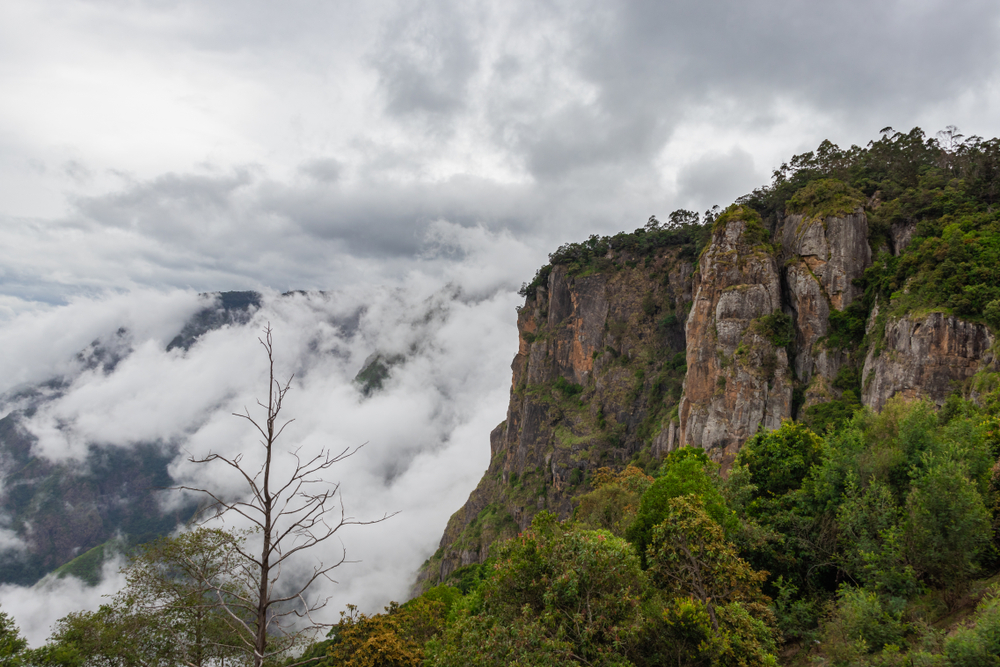 - Location: Pillar Rocks Road, Kodaikanal, Tamil Nadu 624101

- Timings: Monday to Sunday (9:00 am – 4:30 pm)

- Entry fees: Free entry

- Visitor's Facilities: Washroom facilities, photography allowed, food stalls, day tour packages, locker and storage facilities

- Parking Facilities: There is a dedicated parking area right beside the summit of Pillar Rocks. Since there is no alternative way to travel to the Pillar Rocks without a hired car, this parking area is convenient and easily accessible from all the main viewpoints at Pillar Rock. 

- Distance from Kodaikanal Bus Stand: Pillar Rocks is located at a distance of about 7km from the Kodaikanal Bus Stand.

- Pillar Rocks and David Gelli's Tribute to Love: The Pillar Rocks have David Gelli's Tribute to Love attached to its history forever. It is believed that David Gelli- an Englishman- came to Kodaikanal and fell so deeply in love with the place that he brought his new wife, Irene Gelli to the town for their honeymoon. They even travelled to the summit to take some photographs, but by bad luck, Irene slipped into the deep gorge between the pillars and died. David returned to the place after many days to set up a white, wooden cross in her memory and returned again after three days. He was never seen after that and it is believed that he too, jumped to his death to be reunited with his wife.

The white cross set up by Davis Gelli was a point of attraction on Pillar Rocks for many years. Its upkeep was first taken on by some students and after that by the state government. However, due to lack of maintenance, the cross now has ceased to exist. It still remains one of the main talking points of Pillar Rocks, with visitors searching for the white cross even today when they visit.

- Wooden White Cross at Pillar Rocks: The Wooden White Cross was set up by David Gelli as a tribute to his dead wife, who fell from the summit of Pillar Rocks and lost her life during their honeymoon to Kodaikanal. It is one of the most haunting images associated with Pillar Rocks and is a much sought-after topic of conversation amongst locals and visitors.

It is believed that after setting up the cross, David Gelli also jumped to his death from the top of Pillar Rocks to be with his wife. However, there is no proof of that since he was never seen again after that. The wooden cross that the Gellis' left behind was an interesting point of attraction for many years, until one side of it was destroyed by extensive rain. A few students who came to visit the place took upon themselves to maintain the upkeep of the cross.

However, after they stopped regularly maintaining the cross, the State government intervened and took over the responsibility of maintaining the cross. In fact, it has been repaired and rebuilt several times, but always seemed prone to damage or destruction. The cross no longer exists, but its memory lingers in everyone's mind as they visit the haunted summit of Pillar Rocks.

- Picnic Spot and Mini Garden at Pillar Rocks: Apart from the rocks itself and their impressive summit, there are many unique and attractive picnic spots around the actual rocks which you can enjoy when you are travelling with your friends and family. You can find quiet and serene spots in the shadows of the Pillar Rocks, near its base, from where you can still get a panoramic view of the surrounding areas.

The garden near Pillar Rocks is also one of the most attractive features about the place because of the many flowers, plants and shrubs that grow there. You can also get a stunning view of the actual Rocks from a slight distance, which introduces you to its complete grandeur and majesty. A picnic there is a perfect idea because of the food stalls that flank the gates of the garden.


Highlights and Scenic View from Pillar Rocks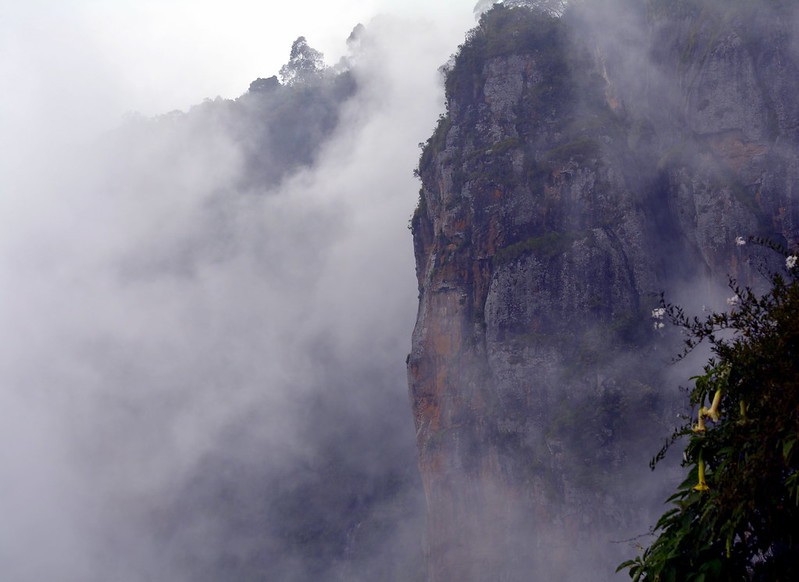 A lot of people who travel to Pillar Rocks for the first time wonder if it is a man-made attraction. However, the Pillar Rocks have existed long before humans started to populate Kodaikanal, and is one of the many examples of the wonders of nature. These steep, vertically rising, parallel rocks stand at a height of 400 feet from the ground and offer visitors some of the most stunning views of the surrounding area.

It is a pleasant climb to the top if you are planning to hike or trek, and you can find several small caves, gorges, platforms and viewpoints when you are there. It is the perfect place for taking photos and holding a picnic, with panoramic views of the mountain ranges of the Western Ghats, white clouds, lush green valleys and dense forests to keep you company. If you want a view of the Pillar Rocks themselves, then you can also check out the mini garden located at the base of the Pillar Rocks a short distance away. You can sit amidst fresh flowers throughout the year and watch the majestic Pillar Rocks looming above you.

History of Pillar Rocks


The strange structure, the sharp edges and careful positions of the Pillar Rocks in Kodaikanal make it look as though it were man-made. In fact, several people who visit the place first believe these are some impressive man-made structures. However, these Pillar Rocks have existed for several centuries, and no one is really sure how long ago these were formed. Despite its elusive early life, the Pillar Rocks have a number of local legends attached to it, which makes a visit to these rocks incredible exciting, irrespective of the view it offers.


The name of the Pillar Rocks is now forever attached to the name of David Gelli, an Englishman, who fell in love with the beauty of Kodaikanal. After his wedding to Irene Gelli, he travelled to Kodaikanal for his honeymoon where the couple visited the Pillar Rocks. However, Irene died in a tragic accident by falling from the summit and died. It is believed that David Gelli set up a striking white cross on the top of the rocks and many believe he jumped into the caverns after his wife since he was never seen again. Even though the cross has been destroyed by nature, many still search for this haunting symbol of love when they reach the top of the Pillar Rocks.


Places to Stay Near Pillar Rocks


Kodaikanal is a popular tourist destination and it has led to a number of hotels and resorts springing up in the area to accommodate the influx of tourists. Here are a few convenient places for you to stay in if you are planning to visit Pillar Rocks. 

1. Villa Retreat- 
This small cottage hotel is one of the most sought-after hotels in Kodaikanal because of the stunning view it offers from its property. It is located at a height, which gives it the advantage of being a viewpoint as well. With warm hospitality and delicious local food being prepared in the hotel itself, this is one of the best places to stay in Kodaikanal.

2. Kodai Resort-
Kodai Resort is located just 4.4km from Pillar Rocks. It is sought out for its comfortable rooms, convenient location, hospitable staff and incredible home-cooked meals that are served as breakfast, lunch and dinner. The rooms are furnished with all the amenities you might need to make your stay comfortable.

3. The Carlton- 
The Carlton is an impressive luxury resort in Kodaikanal, where you can choose private rooms with private balconies from where you can enjoy an unparalleled view of the surrounding countryside. They have a private garden of their own and luxury services such as free WiFI, an in-house restaurant, AC rooms and much more.


Places to Eat Near Pillar Rocks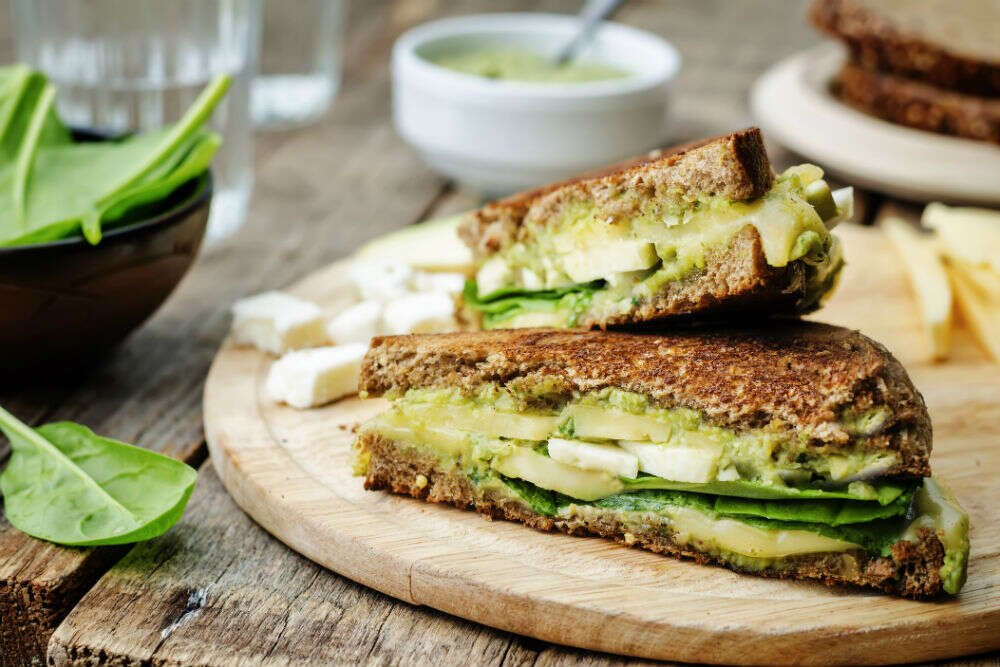 If you are in the mood for an impromptu picnic but have not been able to pack your food from beforehand, there is no need to worry. Pillar Rocks is surrounded by restaurants, food stalls and eateries that serve local delicacies as well as many other cuisines to keep you satiated. Here are some of the nearest places to eat in Pillar Rocks.

1. Cloud Street-
Cloud Street us a friendly café that offers a range of Asian, European, Continental, Italian and Vegan options. When you are there, you must try their lasagna and pizza, all of which can be enjoyed in a casual dining setting with a great view.

2. Café Cariappa-
Café Cariappa is an organic café that has a number of snacky delicacies, along with steaming cups of traditional South Indian coffee. The café also has provision for outdoor seating, from where you can enjoy a breathtaking view of the Kodaikanal landscape.

3. Tava- 
If you are looking for a more wholesome meal, you can check out Tava, which serves up a range of delicious South Indian, North Indian and Asian food, at extremely pocket-friendly prices. The place resembles a roadside Dhaba, and the food is homely and freshly prepared.

Tips Before Visiting Pillar Rocks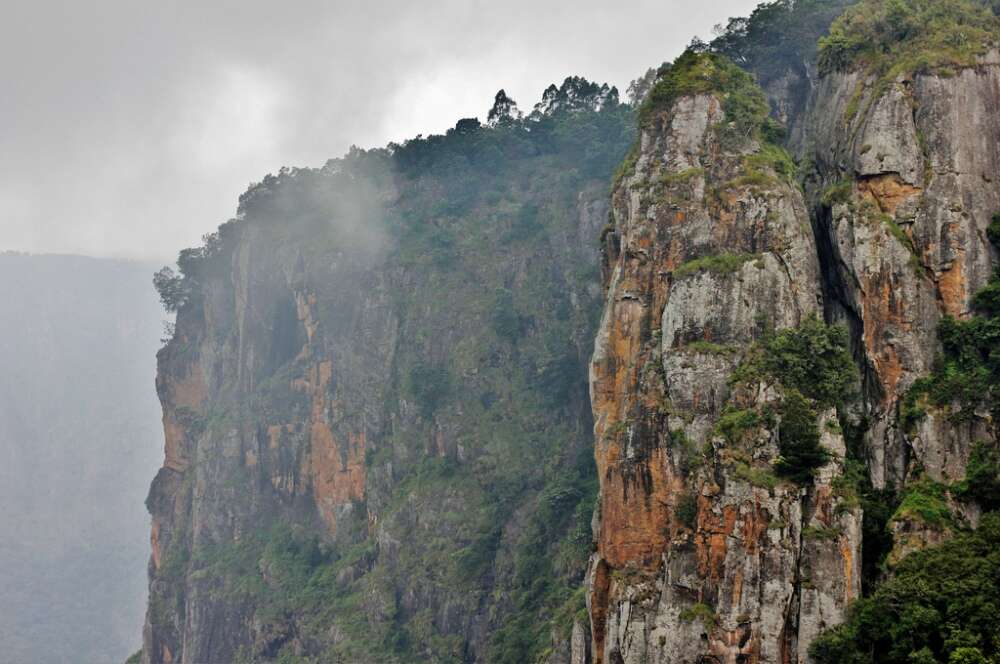 Here are a few handy tips that can make your trip to Pillar Rocks even more rewarding:


1. If you are travelling with kids, make sure that you keep them close by and safe at all times because of the edges of the rocks.


2. The place is ideal for a picnic, so if you are planning to travel in large groups, you can pack for a picnic- with food and mats and water.


3. When you are in the area, don't just see Pillar Rocks. There are several other nearby attractions such as the Devil's Kitchen or Guna Caves, the pine forest and much more.


4. No matter what time of the year you are travelling, wear shoes that give you a good grip on the rock face.


5. Comfortable clothes in which you can hike and climb is also essential if you want your trip to be hassle-free.