About Coakers Walk
Coaker's Walk is a 1 km long stretch of paved path located in the southern hill stations of Tamil Nadu, Kodaikanal. Many tourists visit the place for morning and evening walks or get a glimpse of the sunsets or sunrises. The overlooking view is surrounded by hills, plateaus and rivers.

Coaker's Walk was constructed in the year 1972 by Lieutenant Coaker. It is situated at a distance of 0.8 kilometres from the Kodaikanal Bus Stand and one kilometre from the Kodaikanal Railway Station. In fact, it is only 500 meters away from Kodaikanal Lake, or Kodai Lake. The pathway toward the ascent of this steep slope commences at Van Allen Hospital and traverses the surroundings of St. Peter's Church. At either of its edges, the pathway is flanked with fences in order to avoid any unwanted accidents from occurring.

Towards the southeast direction of the Coaker's Walk lies Pamber River, while the city of Madurai and the sunset point Dolphin's Nose lie in the southern direction. The place is a hotspot for activities like cycling, photography and nature walks.

Apart from that, there are vendors inside the Coaker's Walk selling bhel and sliced mangoes with masala that are bought by many tourists. There are also some roadside stalls selling warm clothes, t-shirts and scarves within the periphery of the park at reasonable rates, thus attracting the attention of those interested in buying them.
How to Reach Coakers Walk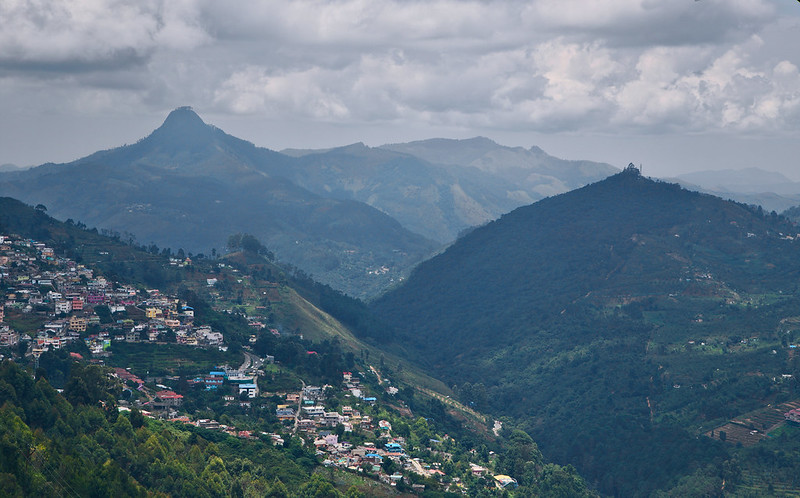 The distance between Coaker's Walk and Kodaikanal Bus Stand is 0.8 km and would take at most 10 minutes to cover. There are no auto-rickshaws available in the area. Thus, many resort to walking to the desired destination but this can be pretty time consuming. 
So, the best way to commute to Coaker's Walk from the Kodaikanal Bus Stand  is via a rental cab, or a bike.
Best Time to Visit Coakers Walk
The best time to visit Coaker's Walk is during summers, from March to June, when the temperature is pleasant, and hills are only partly cloudy
In summer (March – June): 
The temperature during summers ranges from 22 to 32 degrees Celsius, with partly cloudy or sunny days complementing the atmosphere. In fact, the furthest situated rivers like the Pamber River is visible from Coaker's Walk on sunny days. 

In monsoon (July – September): 
Monsoons in Kodaikanal receive unpredictable and heavy showers which make sightseeing difficult. Furthermore, since Coaker's Walk is a long stretch of open space, it may be difficult to wander around.

In winters (December – February): 
The temperature during winters stays around 8 to 15 degrees Celsius, which is pleasant for sightseeing. The days may be cloudier and less sunny, which means the chilly weather throughout the day requires you to carry warm clothes.
What Not to Miss at Coakers Walk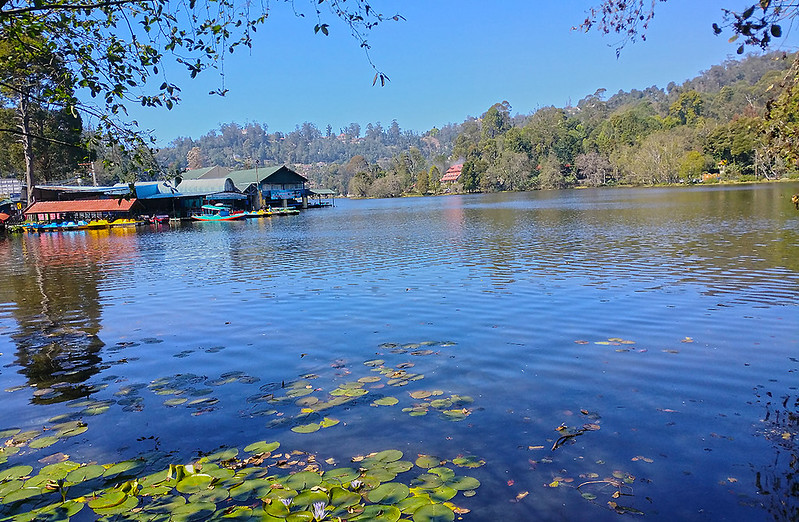 After absorbing the surrealistic appeal of the area surrounding Coaker's Walk, there are several other things that you can do to explore the nooks and corners of Kodaikanal. Here is a list of some of the most popular activities around the area:
1. Shop at Kurinji Mini Super Market-
If you are looking for souvenirs for your friends, gifts for your mother or other home décor items, then Kurinji Mini Super Market is where you should be headed. The market is swamped with shops, florists, and stores selling local antiques, clothes and jewellery that arrest the attention of many visitors.

2. Cycle around the Kodaikanal Lake-
Kodai Lake or Kodaikanal Lake is another popular tourist spot that offers a mesmerising view of the city. Apart from the view, there are cycling expeditions undertaken by various tourists. The cost of undertaking these expeditions is INR 30 per hour for adults and INR 20 per hour for children. Cycling not only comprises a physical exercise but also is a healthy and pollution-free way to explore the surrounding area, thus promoting eco-tourism.

3. Ride a horse at Kodaikanal Lake-
Kodaikanal Lake is famous for quite a lot of things, yet another one being horse riding. Around the lake are horses with all the necessary paraphernalia required to mount on them, and is an enthusing attraction for children. The horse riders allow two persons per horse and take them around the lake, thus giving them a joyous and exhilarating ride. 

4. Visit the Kodaikanal Yoga Center-
If you are looking for peace of mind or an escape from the inner chatter, then yoga is the best resort to go about. It not only helps with the flexibility of the body, but enhances one's ability to focus while detoxifying the body if the negative energy it may have gathered. The serene surroundings and lush green appeal of the Kodaikanal Yoga Center only add on to the serenity and spirituality of the place.

5. Go for boating at the Kodai Lake-
Apart from cycling and horse riding, Kodai Lake is also a popular resort for boating. Many tourists visit the place to explore the beauty of the area on boats. The boating expedition takes place at the shore, and each boat carries around 8 to 10 people on them, that is after they have worn their life jackets. 

Attractions Near Coaker's Walk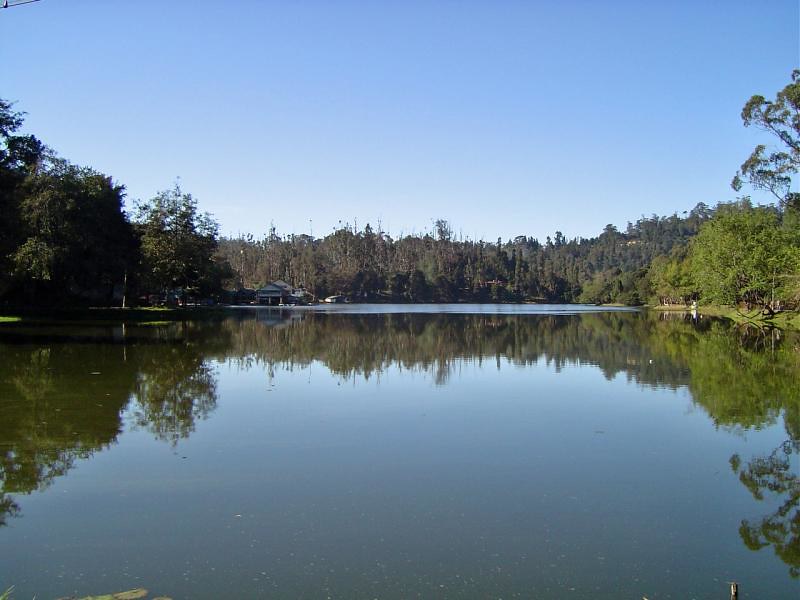 Apart from the very many things to do, the area around Coaker's Walk is surrounded by unexplored or popular nooks and corners. Here is a list of some of the most popular places visited around the place and known for their magnanimity:

1. Kodaikanal Lake-
Kodai Lake or Kodaikanal Lake is one of the most popular tourist attractions near Coaker's Lake. There are multiple activities including horse riding and bike rentals that allow a cultural exploration of the areas around the lake. Many resorts to biking as it is healthy, and a pollution-free mode of conveyance. Apart from that, roadside stalls are selling fresh snacks and beverages that are exotic in taste, thus providing a full-fledged cultural exposure.

Location:
Kodaikanal Road, Kodaikanal, India

Timings:
 11:00 AM – 12:00 PM

2. Mannavanur Lake-
Mannavanur Lake is yet another prominent tourist destination. The area is surrounded by dainty meadows overlooking the lake that make for scenic picnic spots. Other than that, there are sheep and rabbit farms that attract tourists, especially children, due to their playful nature. Furthermore, one can take a kayaking ride on the lake on a clear day and make the best out of their experience.

Location:
Kodaikanal, India

Timings:
10:00 AM – 11:00 PM

3. Pine Forest- 
For nature lovers, Pine Forest is another exciting venture into the woods. The scenic location of the place offers an inspiring getaway from the hustle and bustle of city life. Here too, horse riding is a popular adventure sport undertaken by those interested. There are many eateries within the forest serving snacks and beverages. There are several monkeys residing in this area, frolicking and jumping from tree to tree. So, it is advisable to take care of your belongings.

Location: 
Kodaikanal, India

Timings: 
11:00 AM – 10:00 PM

4. Poombarai Village View-
Poombarai Village View falls en route Mannavanur Lake and offers a magnificent view of the village of Kodaikanal. The renowned temple called the Murugan Temple is located within this region and attracts many devotees and tourists alike primarily because of the breath-taking and surrealistic site of the village.

Location:
Kodaikanal, India

Timings:
12:00 PM – 12:00 AM

5. Dolphin's Nose- 
For trekking enthusiasts, Dolphin's Nose offers mild trekking expeditions followed by an exhilarating view of the mountains in the front. They are shaped like a Dolphin's Nose, which is where the point got its name from.

Location:
8 Km. from Kodaikanal on Upper Shola Rd, Kodaikanal, India

Timings:
12:00 PM – 12:00 AM
Other Essential Information About Coakers Walk


- Location: Coaker's Walk is located in Kodaikanal, Tamil Nadu and is only 1 km from the Kodaikanal Railway Station.

- Timings: Coaker's Walk is open throughout the week from 7:00 AM – 7:00 PM.

- Entry fee: There is an entry fee attached to the visit to the park but is very minimal. Adults and children alike have to pay INR 10 to enter Coaker's Walk. However, there is an extra fee attached to the cameras taken, which amounts up to INR 30. The entry fee to the Telescope House is INR 30.

- Visitor's Facility: There are various vendors selling snacks and clothes along the 1 km long stretch of Coaker's Walk.

- Parking Facility: Coaker's Walk has a small parking facility available right outside the park.

- Distance from Kodaikanal Bus Stand: The distance of Coaker's Walk from the Kodaikanal Bus Stand is only 0.8 km.


Highlights of Coaker's Walk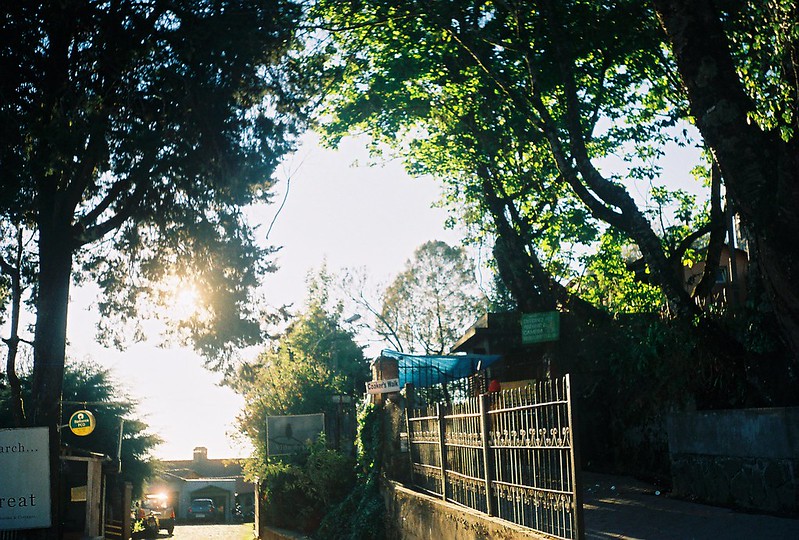 There are several interesting facts that attract people to Coaker's Walk:

1. Coaker's walk is 1 km long and offers a magnificent view of the mountains and valleys surrounding it.

2. Withstanding the test of time, Coaker's Walk was constructed in the year 1872 by Lieutenant Coaker. The surrounding area is mostly cloudy. Therefore it is advisable to visit the place during moderate to clear days for an epistolary view. 

3. From atop Coaker's Walk in the southeast direction lay Madurai which has Pamber River flowing across it, offering a mesmerising landscape of the scenery around it.

4. Coaker's Walk commences at the Van Allen Hospital and traverses through the beautiful surroundings of St. Peter's Church.

5. The spectacular phenomenon of Brachem Specter can be witnessed upon certain occasions, wherein the misty clouds spread the rays of the sun into a magnificent rainbow. This is primarily encountered when the sun is at the backside of Coaker's Walk.


Places to Stay Near Coaker's Walk


If you are looking for a place to stay near Coaker's Walk, then you will not be disappointed by the hospitality offered. Here is a list of some of the most popular hotels situated around the place:

1. Villa Retreat- Villa Retreat's scenic location overlooking the hillocks and plateaus of Kodaikanal has made it a wonderful stay-at destination. The other facilities include a private balcony, free Wi-Fi, gaming room and restaurant.

Location: Coakers Walk Noyce road, Kodaikanal 624101 India

Distance from Coaker's Walk: 0.4 km

Price per night: INR 5,400

2. Kodai Resort- Kodai Resort's prime location coupled with its magnificent interior has made it a popular tourist stay-at destination. There are various other facilities including a children's play area and activity room. There is a gym dedicated to fitness enthusiasts too.

Location: Coaker's Walk, Kodaikanal 624101 India

Distance from Coaker's Walk: 0.5 km

Price per night: INR 3,250

3. The Carlton- The Carlton is a luxury hotel providing outlandish facilities with chic interior décor. Their rooms are dependent on your preference of the view, including landmark, mountain or city view.

Location: Lake Road The Carlton Road, Kodaikanal 624101 India

Distance from Coaker's Walk: 0.9 km

Price per night: INR 9,000


Places to Eat Near Coaker's Walk


Kodaikanal is filled with eateries and cafes around Coaker's Walk that offer an extravagant repertoire of snacks and meals. Here is a list of some of the most popular restaurants around the place that will make your visits worthwhile:

1. Pastry Corner- Pastry Corner offers some sumptuous pastries for dessert, along with various other delicacies. Apart from pastries, they also serve pizzas and coffees that are bound to make you go for seconds!

Location: Bazaar Road, Kodaikanal 624101, India

Distance from Coaker's Walk: 0.8 km

2. Tava- Tava serves Indian and Asian cuisine in all its might. It's a small and pocket-friendly joint that serves aloo parathas and curries like dal tadka, paneer makhani and kadhai paneer with soft and hot rotis.

Location: 7 Pt Rd, Opposite New Hotel Punjab, Kodaikanal 624101, India, Kodaikanal 624101, India

Distance from Coaker's Walk: 0.8 km

3. Café Cariappa- With their limited seating but outlandish dishes, Café Cariappa is one of the most popular cafes around the place. They serve cheesecake with hot chocolates or coffees that steal customer's hearts.

Location: 3 P T Road J S Heritage Complex, First floor next to Tibetan restaurant, Kodaikanal 624101, India

Distance from Coaker's Walk: 0.9 km


Tips Before Visiting Coaker's Walk


Before visiting Coaker's Walk, there are certain things you must keep in mind for the most ultimate of all experiences:

1. The vendors inside the Coaker's Walk sell bhel and sliced mangoes with masala on them that is a must-try!

2. There is a minimal fee attached for using cameras inside the Coaker's Walk, but the scenic sunsets or sunrises clicks are going to be worth it.

3. There are locker facilities available before you enter the park, where you can keep your belongings safe.

4. There are public toilets available inside Coaker's Walk, but they may not be very hygienic