About Coco Beach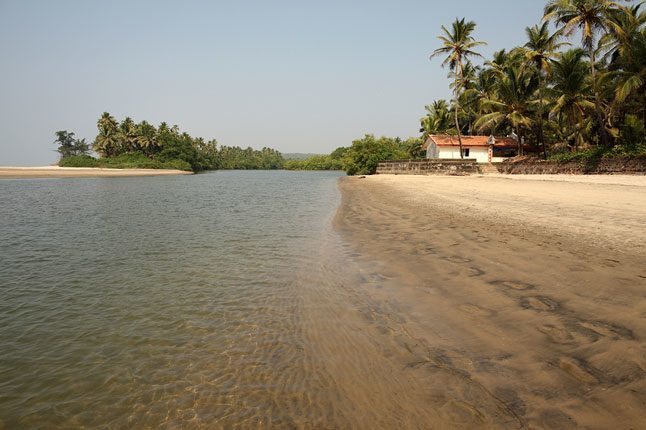 Known all over the world for churches, beaches and several Portuguese landmarks, Goa is an Indian state that captures the true beauty of tourism around the country. Coco Beach is one such part of Goa where tourists can spend hours entertaining themselves with the stunning scenery and a vast array of incredible watersports. 
Coco Beach has a truly unique location, for it stands right on the mouth of the Nerul River. Situated atop the Mandovi estuary of the same river, this Beach is a traveller's delight for its scenic beauty. It is well ensconced on all sides by the Mandovi river bay. Coco Beach is primarily perceived as a natural bridge between Candolim and Nerul. Adding to the Beach's incredibility is an array of beach shacks, restaurants, local markets, resorts and traditional Portuguese villas located all around the place. Coco beach has a steep gradient and is most often explored by river cruises that sail along the Mandovi river. Due to the combined aquamarine life of the sea and the river combined, Coco Beach is a popular fishing hub. If you travel to the Beach, you will notice fishers dotting the place all day round.
How to Reach Coco Beach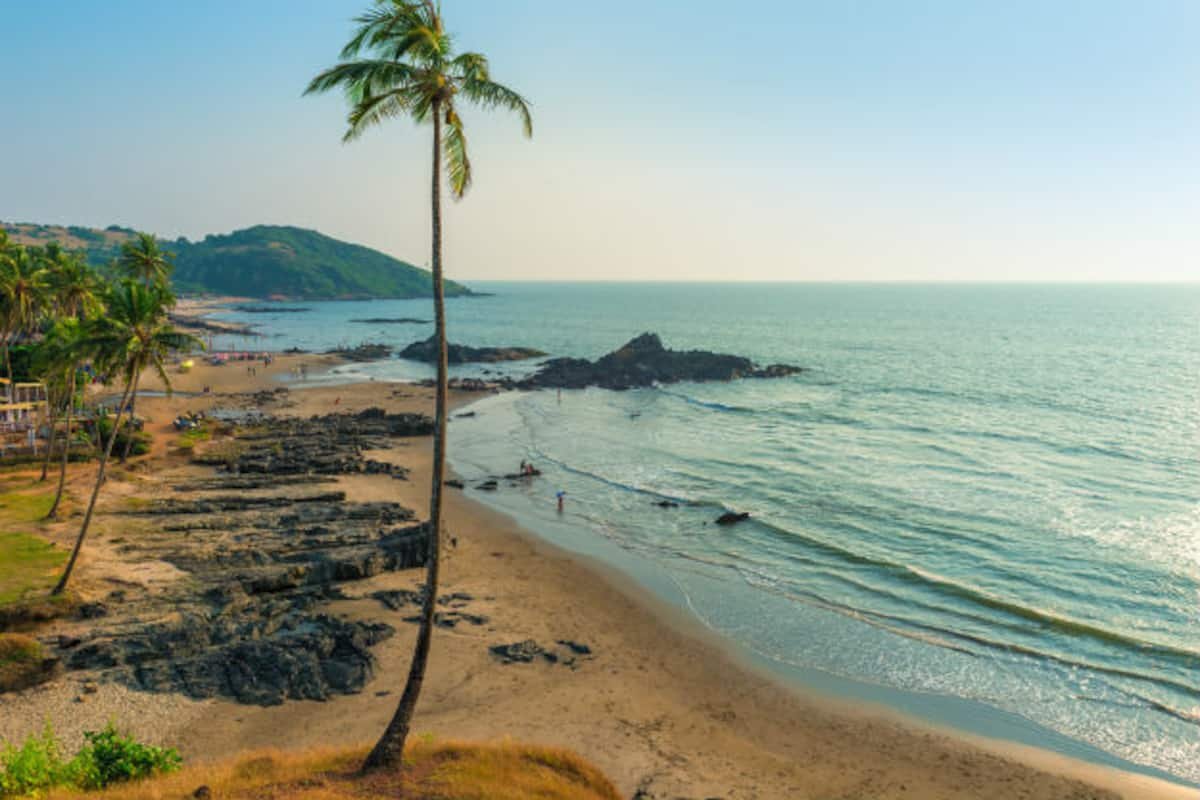 How to Reach Coco Beach from Panaji?

Coco Beach is situated at an approximate distance of 10.8 km from Panaji. Since Panaji is one of the most populous tourist regions of Goa, coco's proximity to it makes it a popular tourist hub as well. It takes roughly 30 minutes to travel between Coco Beach and Panaji. Take a taxi or drive a car rental along the Betim-Verem-Saligao road to get to Coco beach from Panji. You may also comfortably board a bus from the Panjim bus stand to arrive at Coco Beach.
How to Reach Coco Beach from Goa International Airport?
To cover the 36.6 km distance between Coco Beach and Goa International Airport, it takes about 1 hour while travelling by road. The best way to arrive at Coco from Goa airport is to drive car rental or take a taxi.
Best Time to Visit Coco Beach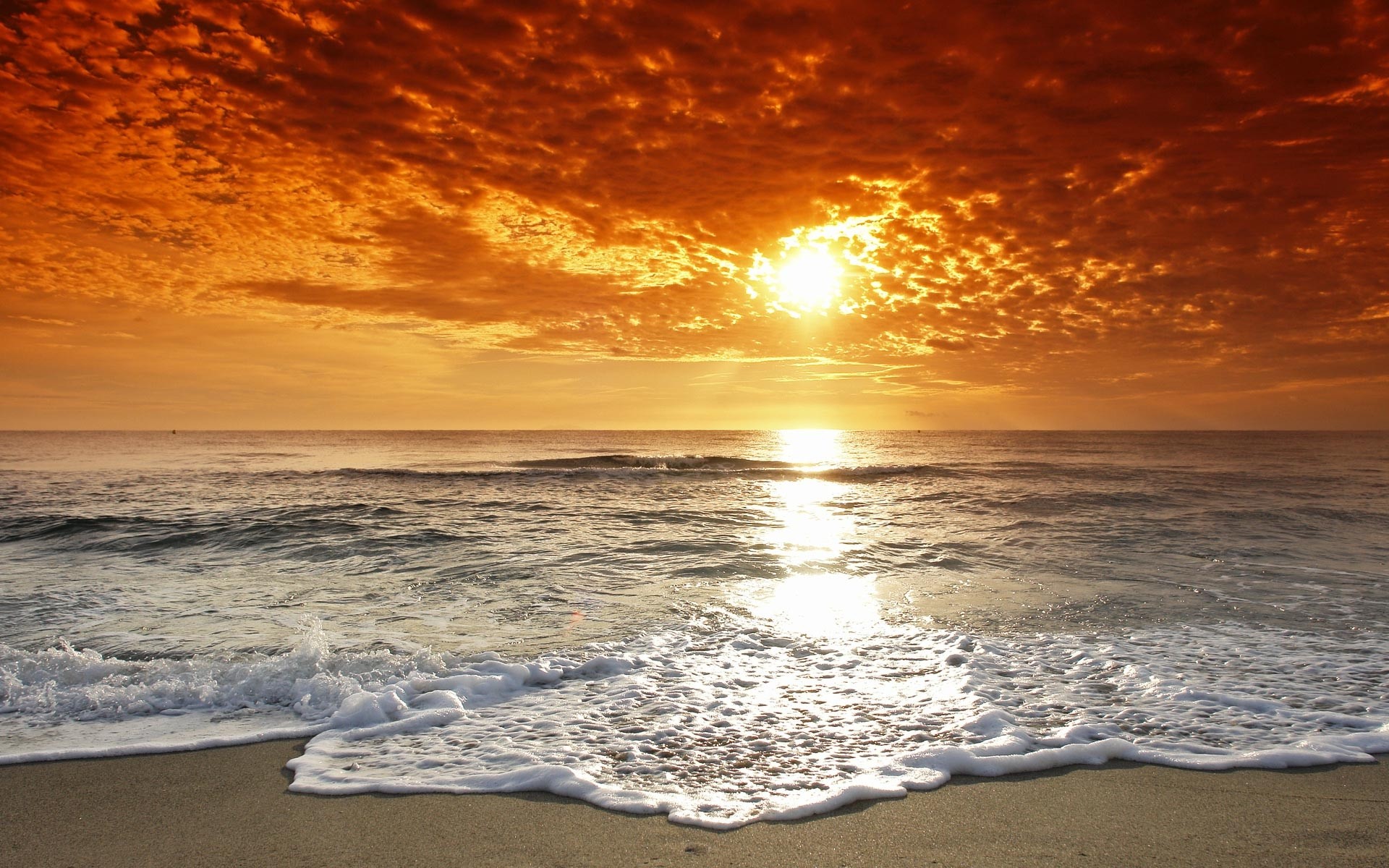 Most tourists flood Goa from October to March. This is because the weather of Goa around this time is pleasant while a gripping cold envelops the rest of the Indian subcontinent. If you visit Coco Beach from October to March, you can enjoy the pleasant sea breeze in the morning while gazing at azure skies and the fishermen hauling their nets in the water to catch fresh fish. Summers are also enjoyable in the region. However, the heat might be unbearable for some tourists.
What Not to Miss at Coco Beach


Fountainhas, Panjim-An old Latin Quarter sprawled in Panjim; the Fountainhas is a centre of Portuguese heritage of Goa. It has several buildings unique to the Portuguese architectural style, quaint houses, narrow winding streets and old villas. You can roam around this area while photographing vintage houses with protruding balconies, natural spring wells and art galleries.
Reis Magos Fort-Crowning the striking white sands of Cocoa Beach, the Reis Magos is a small 14th-century fort facing Goa's capital, Panjim. It has robust laterite walls and Portuguese turrets that accentuate its beauty. In the early 18th century, this fort also witnessed intense wars between the Marathas and the local British and Portuguese. This fort is a cultural centre and will make you revisit history with its stunning interiors.
Mandovi River-The Mahadayi or the Mandovi river encircles Coco Beach and acts as a stunning tourist retreat. This river has crystal clear waters and hosts three parallel Mandovi bridges. It is also home to the riveting Dudhsagar falls. As a tourist, you can try cruising on this river or take a calming walk along its banks.
Reis Magos Church-Named after the three wise men from the Holy Bible, the Reis Magos Church is one of the most famous landmarks you can visit around the Coco Beach. It features striking white architecture, and you will have to trek up a little hill to enter it. It is the best place to reconcile yourself with the divine.
Other Essential Information About Coco Beach
Watersports at Coco Beach
Banana Boat Ride-A banana boat ride along the turquoise waves of the Coco Beach is a once in a lifetime experience you must familiarize yourself with. Be prepared to fly into the water numerous times as the Banana boat wildly beats the waves. If you wish to record the experience, take with you a waterproof camera.
Jet Ski-Racing on the Arabian Waters surrounding the palm-covered Coco Beach is the ultimate adventurous bout every tourist should enjoy. Approach a tourist company or a local activity organizer to enjoy a fantastic Jet Ski ride around Coco Beach.
River Cruise-Coco Beach is one of the very few beaches in the world that allow tourists to enjoy river cruises. Since the Mandovi river is located nearby, you can spot wild dolphins galloping happily in the cyan waters as you enjoy a romantic cruise. Do not forget to carry your camera and swimsuit along for a memorable time.
Bumper Ride-A bumper ride involves an inflatable raft being tied up to a speed boat that races along the wild sea waves of the Coco Beach. If you happen to love the unpredictability, a bumper ride is the perfect adventurous activity that will leave you thrilled. Be sure to let loose, but also wear a life jacket whenever you opt for a bumper ride.
Places to Eat at Coco Beach


Wok and Roll-If you are craving some Asian cuisine, visit Wok and Roll. Named after the Asian cooking utensil called wok, this place serves some of the best dishes of Vietnamese, Singaporean and Chinese cuisines. It also has a romantic ambience and a good selection of drinks.
The Lazy Goose-The Lazy Goose is one of the best places to enjoy quirky seafood dishes while being seated in a vibrant ambience. Try their baked baby crab and Vietnamese fishcakes for an authentic taste of Goan seafood. You can also try the Goan curry sauce or Kirstys Jerk Chicken.
Rita Bar and restaurant-The Rita Bar and restaurant is located a little distance from the Coco Beach and offers choicest seafood dishes like Rava fried squid, chonak Rava fry and the Goan fish thali. The lively and inviting ambience of the restaurant and their excellent selection of cocktails make it worth your visit.
Banyan tree-With authentic  Indian cuisine being served at every table, the Banyan tree is undoubtedly a delight for your taste buds. Try the Jasmine rice, Bean curd and raw papaya salad if you wish to experiment with new food items. The luxe décor of the restaurant and its convenient location keeps it incredibly busy all year.
Places to Stay Near Coco Beach



The Acacia Hotel and Spa-One of the most luxurious stays in Goa with state of the art infrastructure, the Acacia Hotel and Spa is every traveller's perfect resting place. It is equipped with a fantastic bar, conference facilities, wi-fi and free parking. The rooms are fully air-conditioned with walk-in showers and hot tubs. The dining area is wonderfully accented with wood and open skies. 


Marquis Beach Resort-The Marquis Beach resort is a luce, fully air conditioned hotel equipped with all the facilities you possibly need on your vacation. It comes with rooms that provide stunning views of the ocean, evening entertainment options, wi-fi, pool and private beaches. Inclusive breakfast and catering services offered here make it all the more inviting.

Sol de Goa by Unomas-If you are not a fan of overly populated hotels, the Sol de Goa is the perfect stay for you. This boutique hotel has just 20 rooms and is tucked away in a corner a little distance from the coco Beach. It offers world-class soundproof rooms with minibars, private safes, air conditioning and VIP facilities. 

Acaron Seaway Resort-The Acaron Seaway resort is one of the best family-friendly hotels of Goa consisting of organized children's activities, business conference rooms, free parking and pools. Its rooms are equipped with minibars and regularly served by housekeepers. If you are travelling to Goa with family, this hotel would be an exciting place to stay in.


Things to Carry at Coco Beach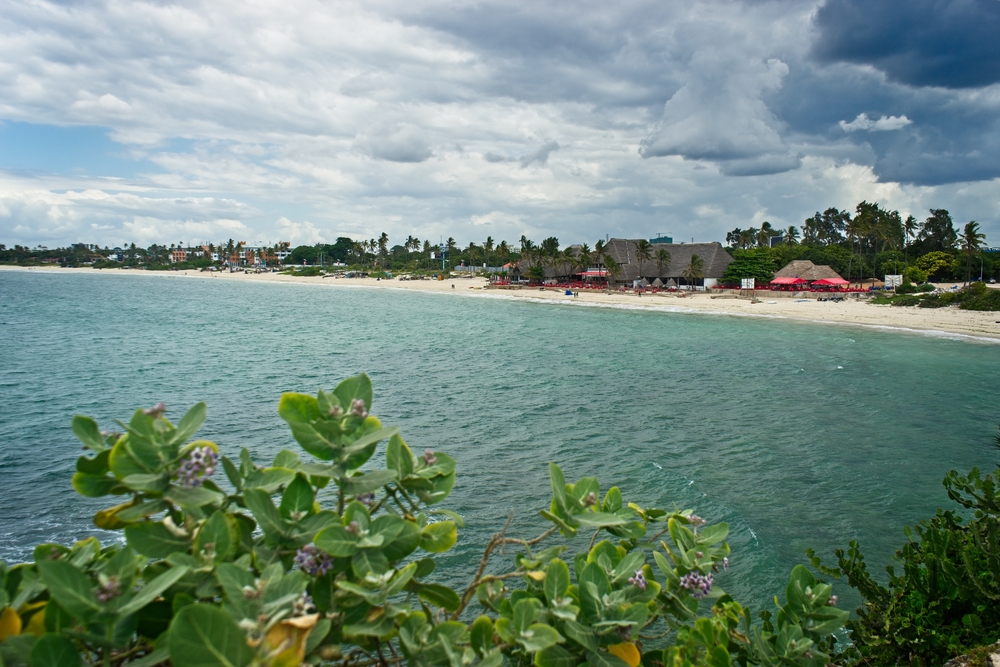 Coco Beach is exceptionally tourist-friendly. This is why you will come across plenty of shops that offer all the tourist staples you might need to spend a day at the Beach. However, it is always better to be equipped with the following basics whenever you visit Coco Beach.

-Sunscreen
-Sunglasses
-Hats
-A change of clothes
-Waterproof cameras
-A mat or a towel
-Flip Flops
-Waterproof or Ziplock bags
-Swimwear

Shacks at Coco Beach
Stringfellows beach shack-The Stringfellow beach shack is one of the best places to enjoy delicious seafood with tasty cocktails as you overlook the magnificent palms towering over the Coco Beach. While at this shack, do not forget to try their tiger prawns with garlic butter, cold beer, and barbeques. One of the best features of Coco beach shack is that it allows tourists to borrow items such as sunscreen if they forget to carry one with them. Moreover, the place organizes themed parties on occasions such as Valentine's Day with a brilliant display of fireworks.
Tony's Shack-If you want to enjoy the sea breeze while gazing at the beautiful birds gliding over the beautiful blue skies of Coco beach and sipping a delicious cocktail, visit Tony's shack. Tony's is noted for its lively and open ambience and quirky themes. Try dishes like a brown crab with goan sauce, prawns, pomfrets, monkfish, and Tandoor dishes. If you are with kids, you can ask the chef to tailor the spice levels accordingly. 
Ryans Shack-If you are on an exclusive vegetarian, vegan or gluten-free diet, visit Ryans Shack for tasting the best of Goa. This shack offers amazing music, wi-fi and fantastic views of the Beach. Try select dishes of Indian, continental, Asian, Seafood and European cuisines here. To relax further, do not hesitate from indulging in their high-quality beer. 
Medical facilities Near coco Beach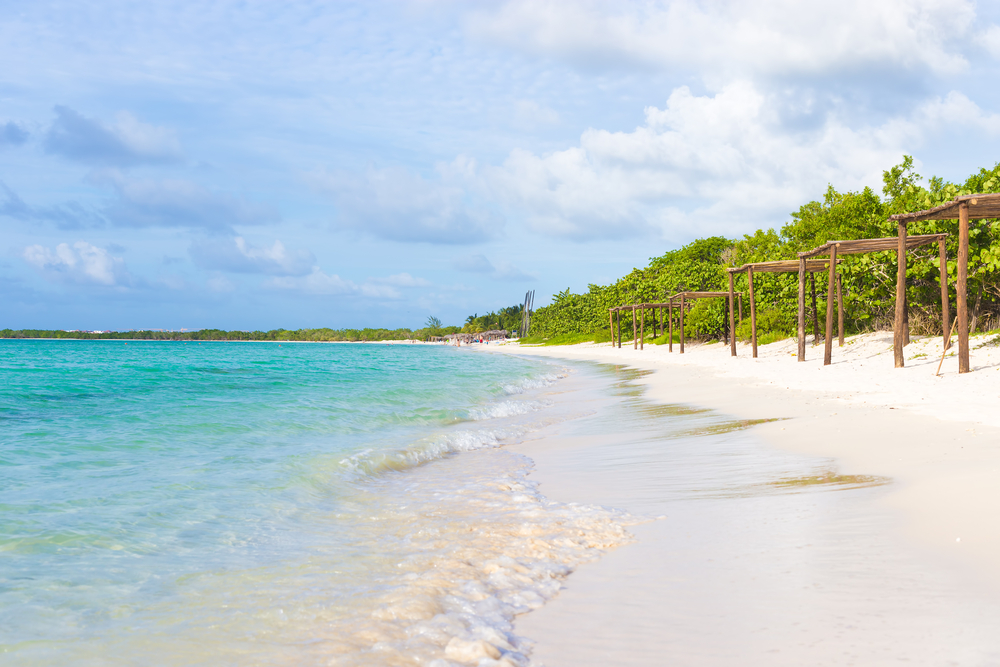 Coco beach is densely populated by tourists who wish to visit the shores of North Goa. Hence, various medical facilities have popped up around the Coco Beach. These hospitals and clinics attend to all kinds of patients and even to occasional accidents that arise as a result of organized water or beach sports. Moreover, the Beach has several lifeguards and resorts and restaurants that have first aid kits readily available for tourists. Here is a list of some hospitals located around the Coco Beach
Nerul Hospital
Bosio Hospital
Dr Dukle's Hospital and Research Centre
Primary Health Centre, Candolim
Mathew Braganza Hospital
Trinity Healthcare and Research, Esperanca Hospital
Military Hospital
Criticare Hospital
Apart from the above, you can ask the locals for some nearby clinics as well.
Traveller's tips before visiting coco Beach

While there are all kinds of facilities available for tourists around Coco Beach, you must always be prepared in a foreign city. Some essential tips which you can follow include
Keep some cash handy, but steer away from carrying a large amount of it. Cash can easily get lost or damaged. Instead, use credit or debit cards to withdraw money from local ATMs whenever required. Most vendors and restaurants at Coco Beach readily accept card payments.
Protecting yourself from the harsh sun does not require you to shy away from wearing beach attire, but always put on sunscreen and carry hats with you to avoid sunburns.
When shopping in the local markets, bargain with the vendors to avoid buying overpriced items.