About Vagator Beach


Vagator Beach in Goa offers tourists and travel enthusiasts the opportunity to have an experience of a lifetime. It is situated on the absolute northern fringes of Bardez Taluka, on the opposite side of the river Chapora, which starts from Morjim in Pernem. Towards the south of the Vagator Beach lies Anjuna, one of the oldest tourist destinations in Goa. 
Vagator beach is adorned with picturesque red cliffs that look down to two freshwater springs that are a stone's throw distance from the sea. The beach is mainly divided by a seaside headland which acts as a prime spot for car parking and several small stalls that sell clothes, food and an assortment of trinkets and souvenirs. When facing the sea from the headland, on the right lies the North Vagator Beach or locally known as 'Big Vagator', while on the left lies the Ozran Beach or what is known as 'Little Vagator Beach'.
How to Reach Vagator Beach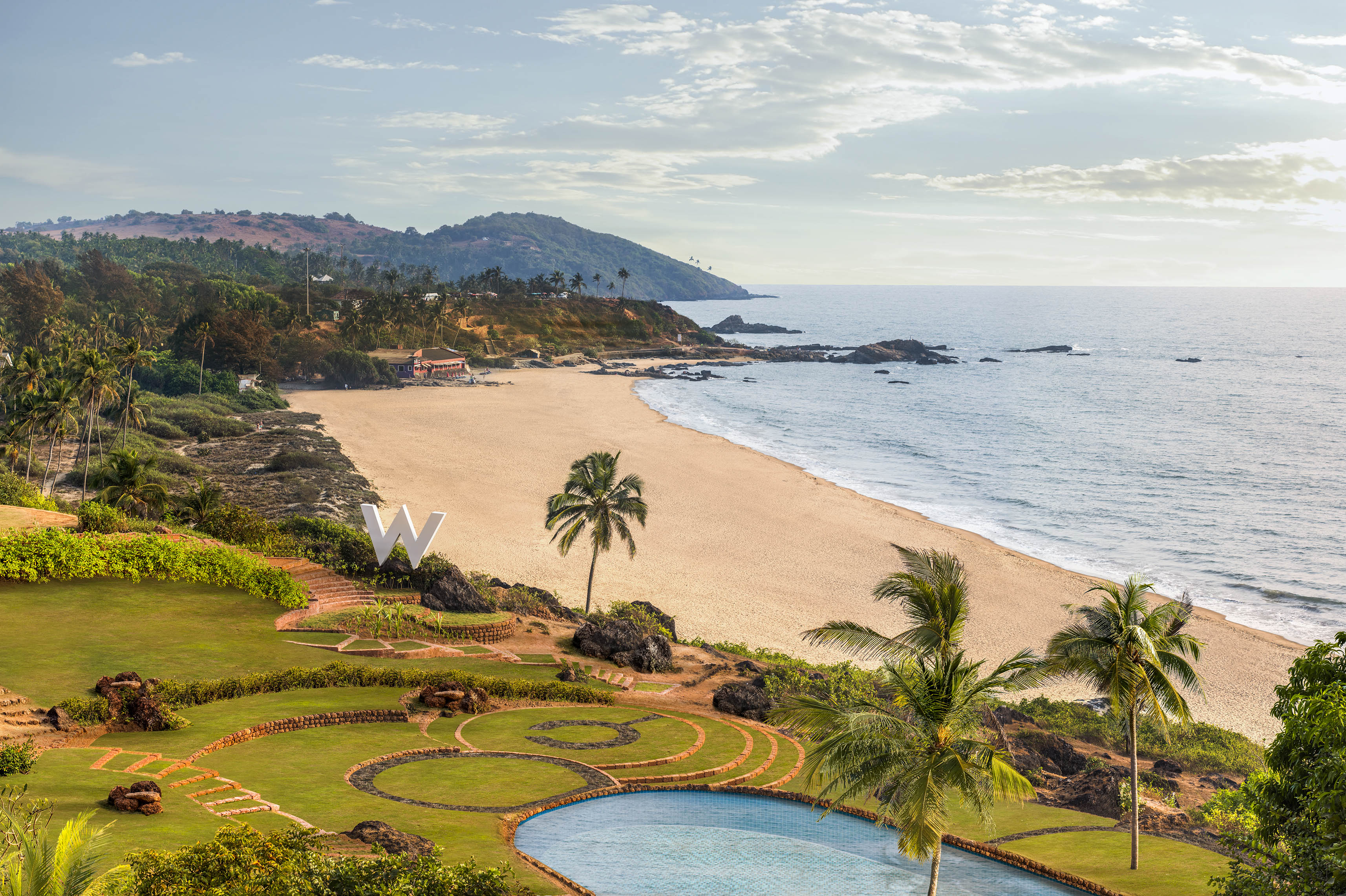 From Panjim
Panjim is located 16 km south of Vagator Beach. If you are travelling from Panjim to Vagator Beach, then you have to travel approximately 21 km by road. One can reach Vagator Beach in 20 to 30 minutes from Panjim. There are also several buses and taxis for hire that can bring you to Vagator Beach. If you have hired a two-wheeler, then too, you can travel with ease. 
From Goa International Airport

The Goa International Airport is located 26 km south of Vagator Beach. From the airport to Vagator Beach, the time taken to reach the destination is slightly over an hour to 90 minutes depending on the mode of transportation you choose. 
Best Time to Visit Vagator Beach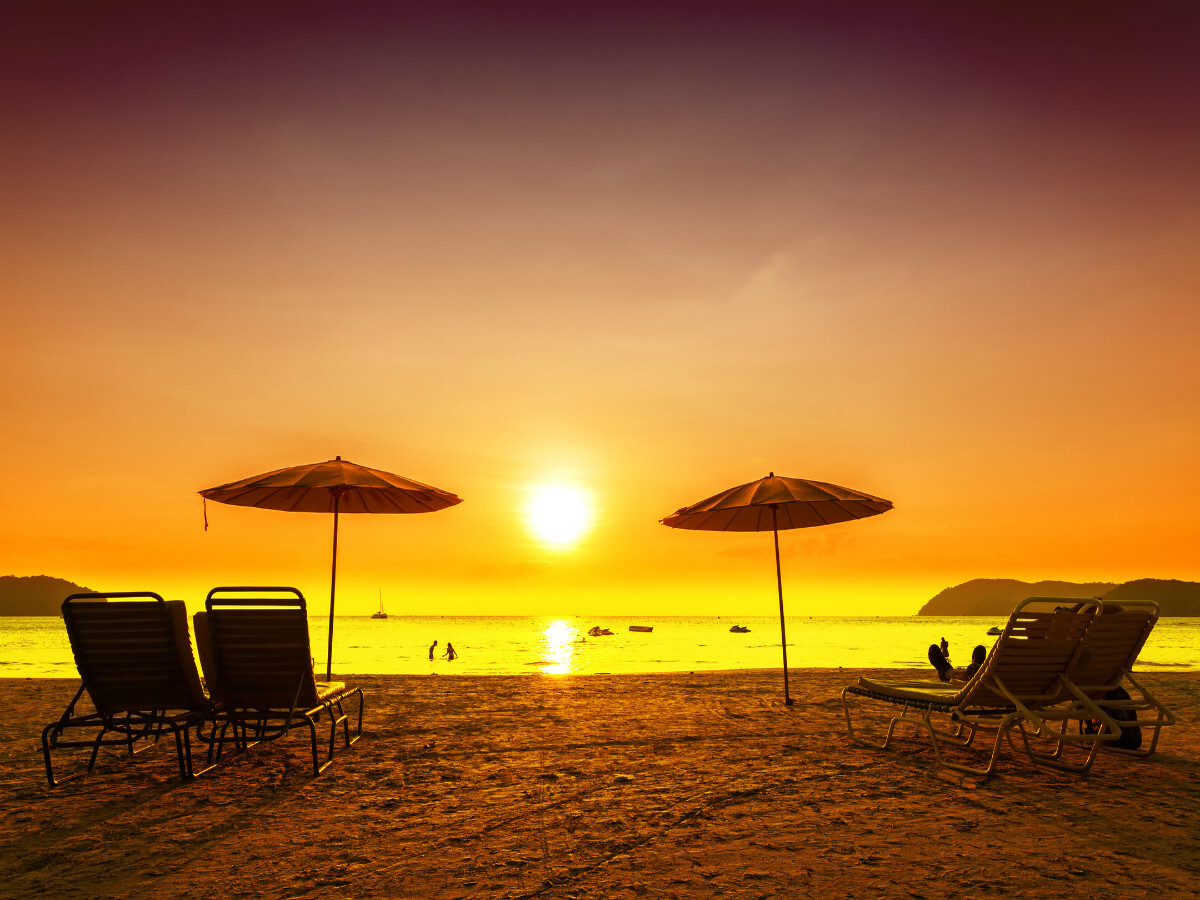 The best time to visit Vagator Beach is between November and March, which is the winter season in the Western Ghats. Goa, being a tropical region, experiences mild winters with temperatures that don't go below 15-17 degrees Celsius. It is best to avoid the area during the summer months when the beach gets too hot. Even during the monsoon should be avoided when it is impossible to enjoy the sun, the beach and the waters in the torrential rain. 
What Not to Miss at Vagator Beach
Vagator Beach itself is a very happening place. However, there is no dearth of exciting, interesting and historical places you can visit around Vagator Beach as well. Here are some places you can check out when you are there: 
Chapora Fort- Built by the Muslim ruler Adil Shah, Chapora Fort was built above the Chapora River in Bardez. It is now one of the most popular tourist destinations in Goa because of the picturesque setting and adventurous terrain.
Our Lady of Piety - ChapelOffering a panoramic view from the summit, this church sits on top of a hill located in the village of Piedade, in Divar Island, Goa. The church, also known as 'Our Lady of Compassion' has a fascinating history of its own along with the history of the land upon which it rests
St. Alex's Church - Located at a short distance from Vagator Beach in the popular tourist mecca of Calangute, this pristine white church is the only church in all of Goa that can boast its Indian style architecture consisting of 'cupola falsa'.  
Morjim Beach - Check out the changing sky and the setting sun at the Morjim Beach which is considered one of the most tranquil and serene beaches in Goa. This is a quaint place to visit for a relaxing time and a dinner outing. 
Ozran Beach - Also known as Small Vagator Beach, this one is framed with gentle rocky formations and green hills. The Ozran beach is not very crowded and one can enjoy a relaxing sunset by the shore and spend the day with food and drink to the heart's content.
Other Essential Information About Vagator Beach
Watersports in Vagator Beach
Vagator Beach is a paradise for adventure-lovers and sports enthusiasts because of the many water-based activities it organizes. Here are some watersports you must try when you are there:

Parasailing- Parasailing across the shore at the Vagator Beach is one of the most popular activities amongst adventure junkies. With activity fee starting at INR 1000, Vagator Beach offers a unique and exciting adventure for experts and novices alike. 
Jet Ski- Jet skiing is one of the most popular activities at Vagator Beach. With a starting price of INR 500, one can enjoy racing across the ocean waves on a jet ski after a brief training session. Children who are above the age of 3 are charged the full rate.
Dolphin Sighting- The coast of Vagator Beach stretches for almost 100 km and offers unique activities such as dolphin sightings. Watching the majestic mammals leap out of the Arabian Sea is a truly once-in-a-lifetime experience. 
Bumper Ride- Enjoyed by adults and children alike, the passengers are made to sit in a tiny boat called the bumper which is then pulled by a speed boat or water ski. As the bumper gets pulled and hits the waves, it jumps and gives the feeling of flight. With a starting price of INR 400, it is a fun and unique activity for all.
Boat Ride- Taking a peaceful boat ride is a unique means to explore the vast expanse of Vagator Beach. The activity is both unique and relaxing as you sail along the coast and watch the beach from a unique perspective.
Nightlife at Vagator Beach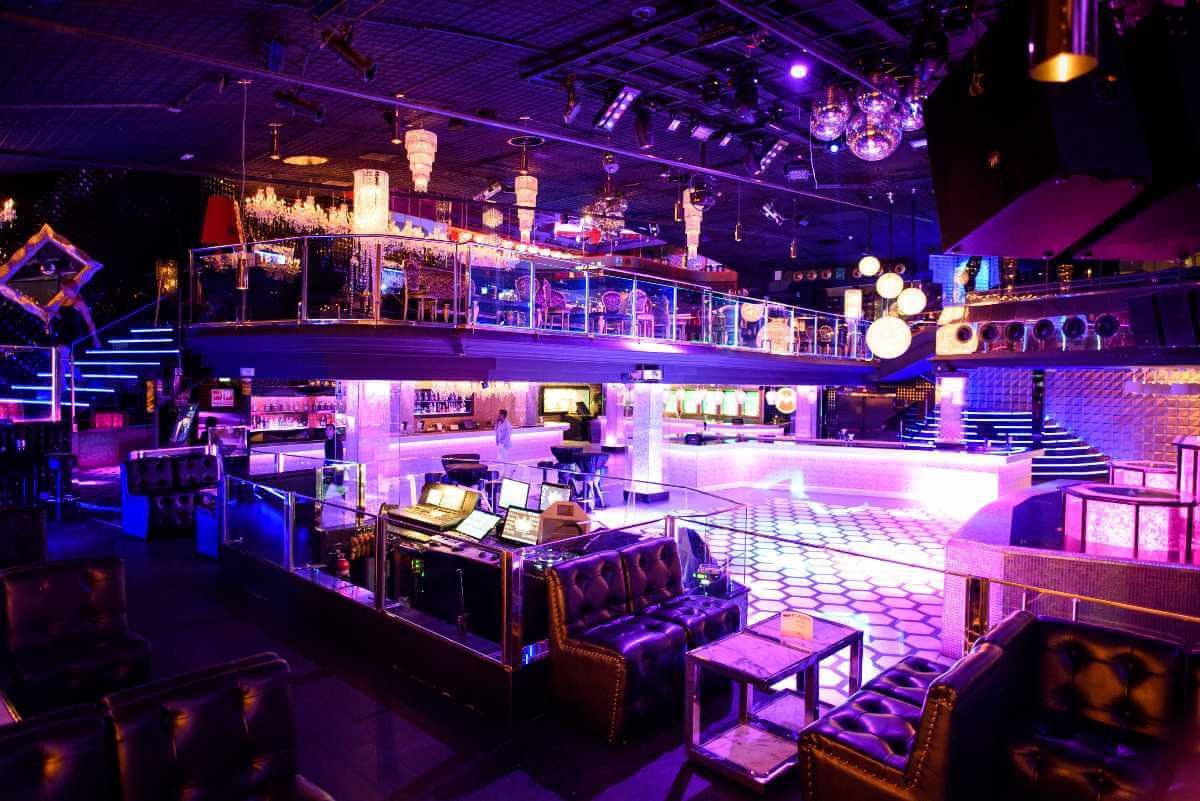 Vagator Beach is representative of the exciting nightlife that Goa is known for. There are several parties, festivals, nightclubs that are open till late at night. Here are some of the best places you should check out: 

Primrose Café-Located at the centre of Vagator Beach Resort in North Goa, the Primrose Café is a spectacular place to spend the night, complete with its signature electro and trance music parties.

Katzensuppe- Head to Katzensuppe where you can enjoy authentic European cuisine and dance the night away in tune with their great music. The cost of the place is approximately INR 1,000 for two. Katzensuppe offers a variety of delectable local dishes that make your experience even more memorable. 

Nine Bar-With music and dancing in the indoor soundproof space, Nine bar is one of the best places to experience nightlife at Vagator Beach. You can also check out the open-air-terrace at the Nine Bar, which sits atop a cliff that overlooks the Vagator Beach.

Hill Top -Revel in the experimental music by some of the most well-known trance music DJs at the HillTop. With its bright colours, whimsical lights and tasteful design, HillTop is the ultimate party destination on Vagator Beach. 

Mango Tree Bar-This bar cum restaurant is the embodiment of nightlife at Vagator Beach, Goa. Serving Chinese, Continental, North Indian, Italian and even fast food, the Mango Tree bar is a great place to check out when visiting Vagator Beach.

Places to eat at Vagator Beach


If you want to sample some delicious local Goanese food, you must visit one of the following restaurants that are known for their great ambience and even better food. 

Antares Restaurant-Enjoy some world-class and authentic Australian cuisine and a variety of pizzas at the Antares restaurant. If you are craving quality seafood, then too, this place has got you covered. Made with the freshest ingredients, the Antares restaurant is a must-try when visiting the Vagator Beach.

Fishtail Bar and restaurant-The Fishtail Bar and Restaurant is a beach shack that is considered as one of the best restaurants in Bardez, Goa. Located just below the Nine Bar, this restaurant serves some of the best local Goan food for those looking for an authentic eating experience.  

Fusion Restaurant-Located at the side of the main street in Little Vagator Beach is the Fusion Restaurant, complete with comfy seating and friendly staff. Overlooking a beautiful garden, the restaurant has an air of elegance and soft charm and the perfect comfort food for a homely experience. 

L'Azur, French Restaurant-Found on the Orzan Beach Road, an L'Azur French restaurant is a vegetarian-friendly place that serves French and European cuisine and dishes. Enjoy a memorable meal and experience the best of service by their professional staff and good host in a calm and peaceful atmosphere.

Spice Traders-A luxury hotel on Vagator Beach, the Spice Traders allows you to experience the high life and satiate one's taste buds with robust and exotic European flavours along with the view of the ocean.
Shopping at Vagator Beach


The area around Vagator Beach boasts of some interesting places to shop, where you can find everything from clothes to jewellery, souvenirs to Bohemian accessories. 

Anjuna Flea Market -The Anjuna Flea Market has withstood the test of time, with tourists and travellers flocking the market for many years. Being one of the most lively markets in all of North Goa, Anjuna Flea market is organized every Wednesday, selling a wide variety of handmade crafts, clothes, shoes, beachwear, artificial jewellery, accessories and souvenirs. 

Saturday Night Market-As the name suggests, the Saturday Night Market/bazaar can be visited every Saturday evening to late at night. There is no better way to spend one's Saturday evening than by checking out this bazaar that offers a wide range of spices, embroidered textiles and carpets. The shop owner and vendors give great deals making it a spot for tourists to visit during their time at Vagator Beach.
Places to stay near Vagator Beach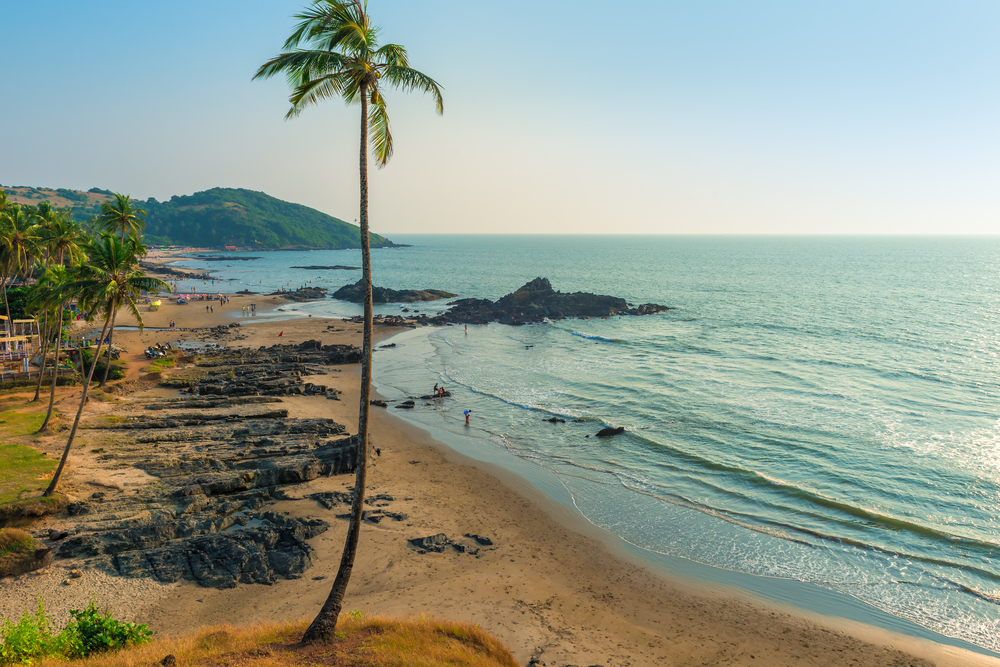 Whether you are looking for a shack or a resort or a hotel, Vagator Beach has some great options for accommodation that you can check out: 

The Garden Leone Resort-Stay at the Garden Leone Resort during your visit to Vagator Beach. The resort is a beautiful mix of Portuguese inspired villas and cottages. Spend leisure time amidst the beautiful garden landscape and the indoor swimming pool. The Garden Leonne resort has all the amenities that are required for a perfectly comfortable stay. 

Urja Resort-Check in to the Urja Resort in Vagator which is a mere 640 meters from the beach and has some of the best services and housekeeping facilities. Sporting its own in-house bar and swimming pool, the resort is at close proximity to shops and stores that will enrich your vacation experience.

Palm Grove-Palm Grove is a great place to consider staying in when visiting Vagator Beach. The resort comes with its own bar and open garden that overlooks the beach. Guests staying at the Palm Grove can also enjoy facilities like free airport transfers.

Bloo Resort-Situated right on Vagator beach road, the Bloo resort is one of the most lavish places to stay at Vagator Beach. Guests at this resort enjoy a complimentary breakfast and Wi-Fi. Along with that, guests have quick and easy access to the beach as well. 

Portuguese Villa-The Portuguese Villa features a garden, swimming pool and the poolside view from most of its rooms. The famous Chapora Fort is also a quick 3-minute walk from the villa. The entire property is air-conditioned with 3 different types of bedrooms and is equipped with all the amenities and requirements for a comfortable and lavish stay.
Shacks at Vagator Beach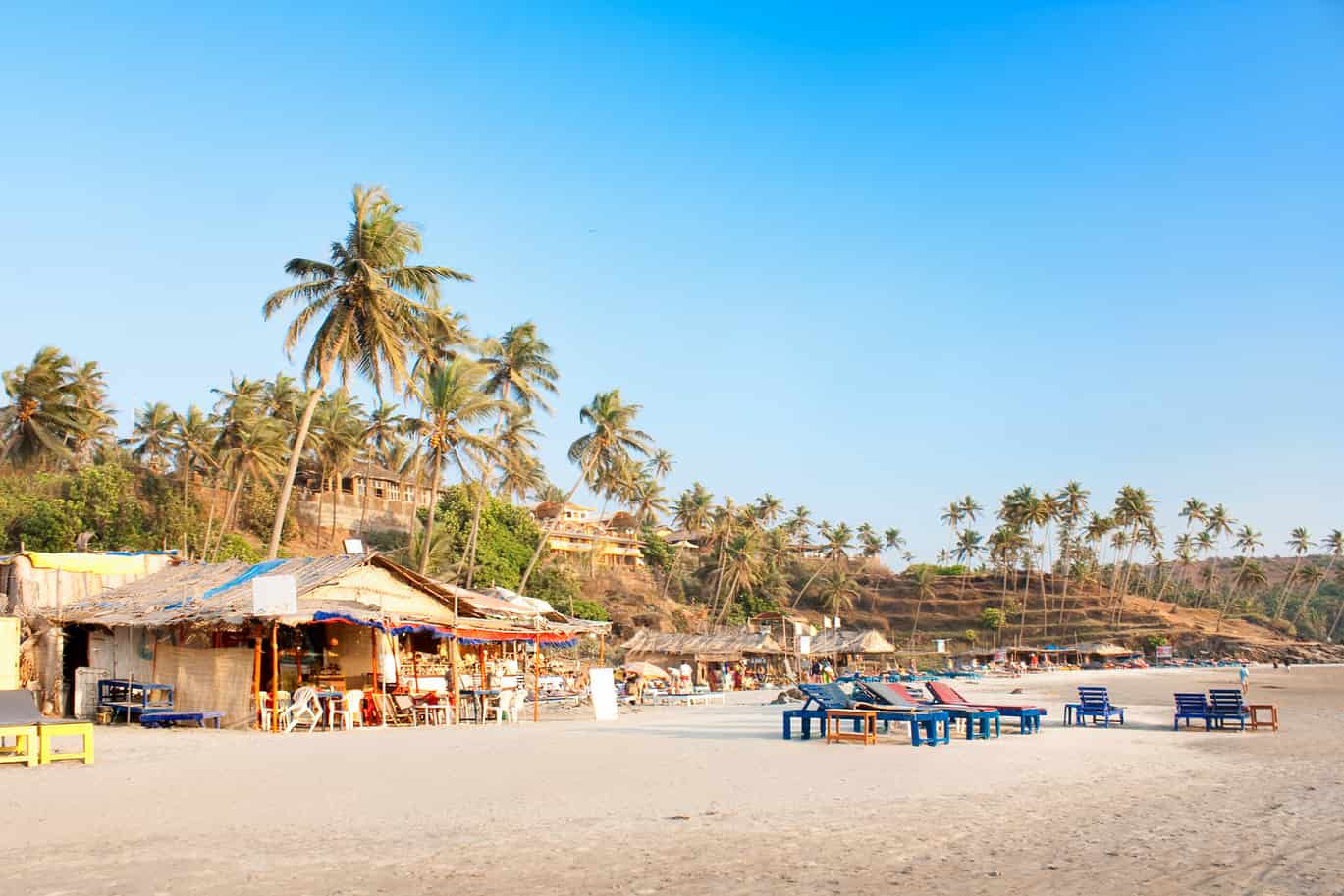 Vagator Beach is littered with some of the best beach shacks that goa has to offer.
Curlies Bar and Restaurant  - For the ultimate Goa experience, check out this beach shack which offers great local food, cocktails and a night club, all on the sandy shores of Vagator Beach
Cafe Lilliput Cafe Lilliput -is one of the oldest beach shacks in Goa, offering a lively combination of amazing Goanese and European food, as well as a popular party conducted by renowned DJs. 
Boom Shack -The Boom Shack is a popular haunt for tourists and locals alike. You can enjoy a drink and some good food that come with a fantastic view of the sea. 
Shining Star Beach Shack - Head to Shining Star Beach Shack to try some of the best seafood in the area that are sourced fresh everyday from the markets of Goa. They also have a lively nightlife scene, with gigs conducted by local musicians and DJs. 
Sam's Beach Restaurant -A trip to Goa is incomplete without a trip to Sam's Beach Restaurant, which is a modern version of the famous beach shacks. Check it out for the incredible food and drinks on the menu as well as the breathtaking view of the ocean. 
Things to Carry at Vagator Beach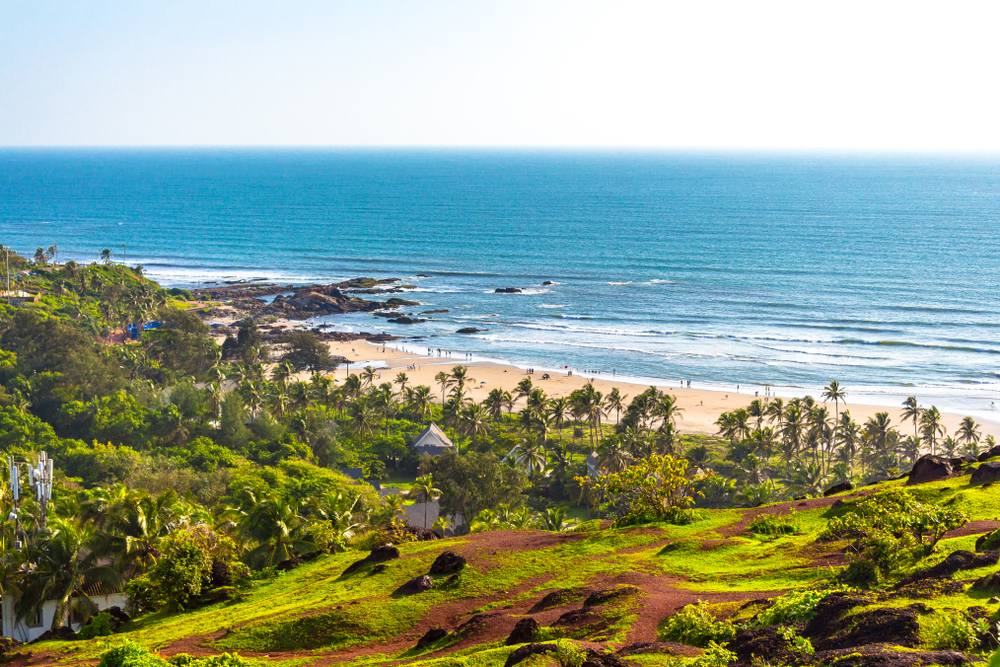 When visiting Vagator Beach, there are certain things and items that one must always carry to make the most of their tour and travels to the beach. 
The right footwear: when visiting Vagator Beach, make sure that you carry the right kind of shoes depending on where you are travelling. Crocs, floaters or flip flops are ideal for walking in sandy places.

Swimsuit: If you are visiting one of the most famous beaches in the country, it is absolutely imperative that you carry your favourite swimsuit for a great time in the water. 

Sunscreen: Carrying a good sunscreen to protect your skin from a tan and sunburn is an absolute must. 

Water bottle: It is always advisable that you carry your own water bottle for emergencies.
 Traveller's Tip before Visiting Vagator Beach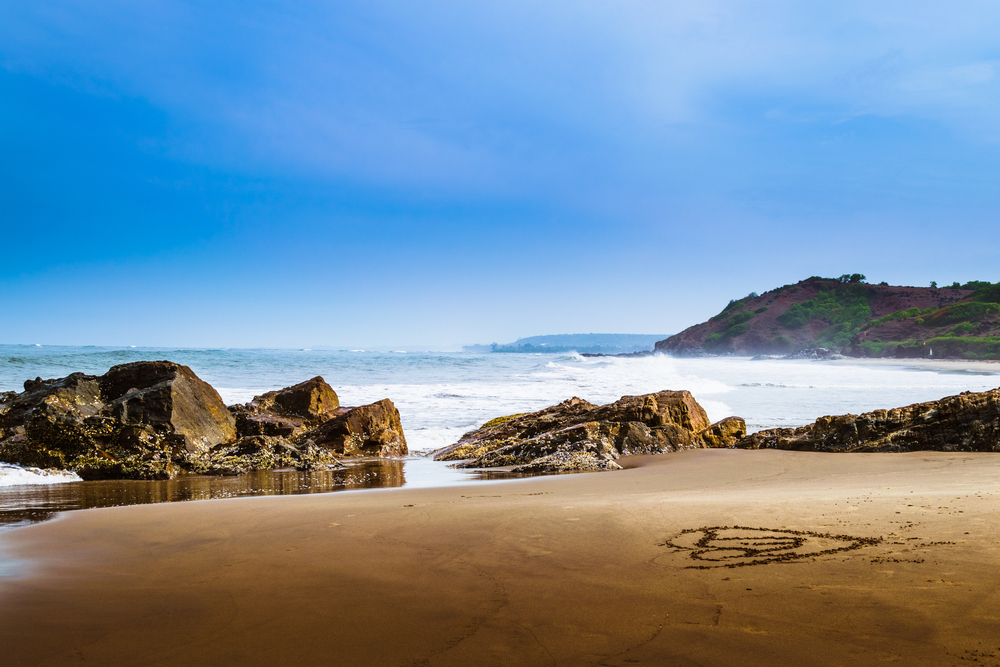 Here are some tips for travellers before visiting Vagator Beach:
Make sure to make a list which accounts for all your belongings. Having a list will help you maintain a record of what you are carrying and will be able to keep a track of each item.
Do not book in advance unless necessary. Unless it is the peak tourist season (around December and January) you will always find a good hotel or place to stay in Goa. More often than not, you will be able to find quaint, budget accommodations that are not listed online.
When travelling from the airport to the beach, the only mode of transport available is a cab or taxi which can be expensive. To save costs, you may find some fellow travellers who are also heading to the beach. So you share a prepaid cab and split the cost.
If you are a fan of Indian food then you will definitely love the Goan dishes. But bear in mind that Goan food is generally spicier than the typical Indian food. Feel free to inform the restaurant where you are eating, about your spice tolerance.
Medical Facilities near Vagator Beach
Vagator Beach has several medical facilities and clinics in its vicinity. Here are some places whose numbers and addresses you can keep handy from beforehand in case of emergencies: 
St. Anthony's Hospital and research centre
Dr Milind Colvalcars Mapusa Medical clinic centre and IVF Angels Goa 
Chandsi Clinic
Heritage Ayurveda Centre
Dr Kolwalkers Galaxy hospital
Dr Gaitonde's Dental care
Apart from this, there are medical provisions and first-aid kits available at all the resorts and hotels for guests and travellers.