About Chinnar Wildlife Sanctuary
Chinnar wildlife sanctuary is amongst the most promising location to enjoy nature in its full swing - the reason many visitors love to tour this park. This UNESCO World Heritage sanctuary sprawls around the area of 90 sq km. Chinnar Wildlife Sanctuary nestles amidst the Western Ghats with a myriad of marvelous peaks boosting its beauty.

Moreover, this site is highly lush and rich in natural beauty, vegetation, and resources. This sanctuary is a habitat of a wide range of species of mammals, including Panthers, Spotted deer, Indian Elephants, Gaur, Tigers, Sambar Deer, Common langur, Bonnet Macaque, crocodile, garra mullya minnows, butterflies, Hanuman monkey, Nilgiri Tahr, and much more. 

Additionally, the Chinnar and Pambar rivers flowing around it create an interesting scene in the wilderness. Further, this wildlife sanctuary is also home to many cascades like the Thoovanam Waterfall, lying on the Pambar River, which are excellent options for trekking and taking a dip. Also, you will discover 11 tribal settlements within the sanctuary, divided by temporary stone walls. No doubt, this biodiversity hotspot attracts uncounted visitors with its bizarre topography and bounty of flora and fauna.
How to Reach Chinnar Wildlife Sanctuary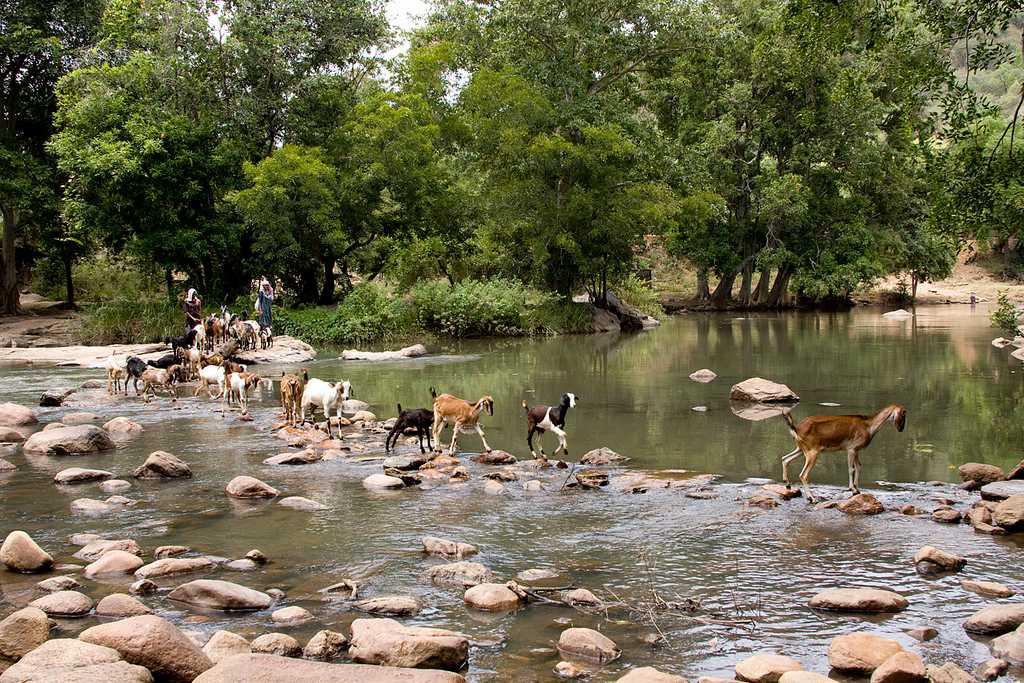 1. By Air: To reach Chinnar Wildlife Sanctuary, you can take the flight to Madurai International Airport, which is the nearest airport from the location. Chinnar is 65 km away from Munnar. You can hire a cab or taxi for the park.
2. By Train: Kottayam railway station is the nearest station from the sanctuary, i.e., about 140 km. On deboarding the train, you can book a cab or hire a taxi to reach the final destination. Also, buses are well connected to the park.
Best Time to Visit Chinnar Wildlife Sanctuary


The best time to visit Chinnar Wildlife Sanctuary is between December to April. During this time, the temperature is cool, making it easy for visitors to explore around the jungle and taking in the best of the entire location. The altitude ranges from 500 - 2,400 m above sea level, so there is a drastic variation in the climate in this park throughout the year.
Other Essential Information About Chinnar Wildlife Sanctuary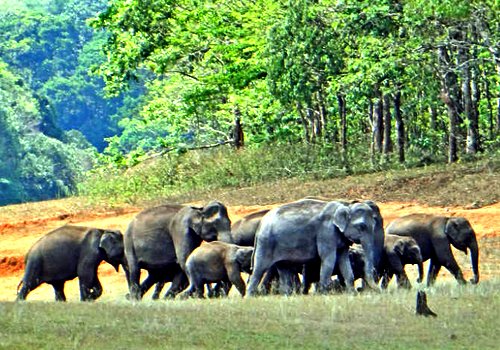 1. Location: Munnar - Udumalpet Road, Munnar, Kerala 685612

2. Timings: There are different timings for various activities in Chinnar Wildlife Sanctuary that are as follows:

The park opens daily from 6 am to 6 pm for wildlife adventures.

For trekking, you can visit between 9 am to 5 pm any day of the week.

Safari trip is allowed from 9 am to 11 am daily

3. Entry Fee: 

- For Adults: INR 10

- For Kids: INR 5

- Entry with Camcorder: INR 150

- Entry with Still Camera: INR 25

- Trekking charges: INR 200 for Indians and INR 300 for foreigner

4. Mobile Connectivity: There is no such mobile connectivity inside the forest premises.

5. Distance from the city center: Munnar is the nearest town from the Chinnar Wildlife Sanctuary that is about 48.2 km away from the spot. You can cover this distance in about 1 hour and 45 minutes.


Chinnar Wildlife Sanctuary Trekking
You will trail to one of the best viewpoints of the wildlife sanctuary and soak in the mind-blowing landscapes of the surrounding cliffs, rocks, and plains. Trekkers will also enjoy the mesmerizing sunrises during the hiking tour in the wilderness, radiating over the whole location.

As you start your journey through the nature trail in this park, you will surely come across a captivating species flora and fauna. You can pick from the Kootar trek Churulipetty trek, Chinnar trek, Alampetty trek, Thoovanam Falls, Jellimala, or Mathini trekking course. The surging territory with rocky patches presents the spectacular splendor of the wildlife park.


There are two trekking slots available in the park in the morning and the evening that one can choose as per their preference.


Treehouses at Chinnar Wildlife Sanctuary


The treetop huts, also known as machans, are built at Koottar, or Karakkad on a single tree. This kind of accommodation will provide visitors unique staying alternatives within the forest. The treehouses are fully furnished and supplied with water as well as solar power. You are going to stay amidst the lush area with the sounds of various animals and birds surrounding your abode. During the stay at treehouse, you will also get a breakfast and dinner facility.


Places to Eat near Chinnar Wildlife Sanctuary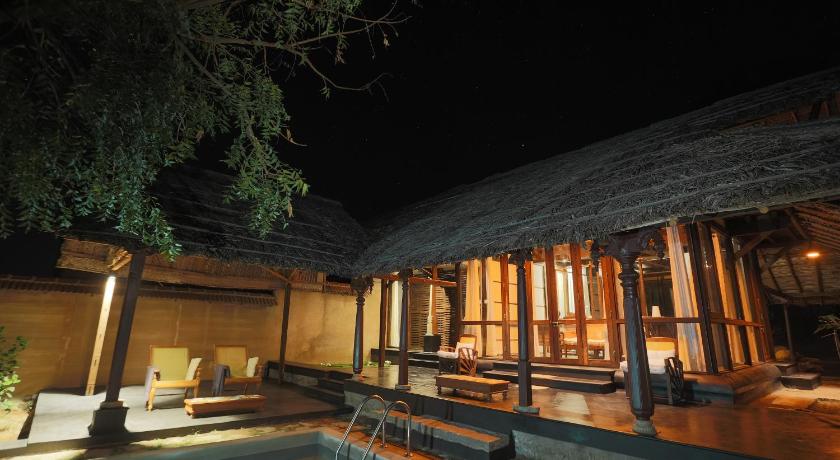 1. Sandal Breeze Hotel:
It is a budget-friendly dining place where you can relish vegetarian, non-vegetarian, and seafood. The restaurant serves a delicious breakfast, brunch, lunch, and dinner meals. The staff is also friendly and will help you choose the best dish.

2. Zam Zam Bakery: 
This outlet is a fantastic choice to eat finger food to soothe your hunger pangs. The mouthwatering food and affordable price make it a perfect stopover to have a quick bite.

3. Hotel Suryabhavan: 
It is a pure vegetarian restaurant that serves tasty meals. You must visit this location to devour authentic South Indian food with perfect flavors of the city.

Places to Stay near Chinnar Wildlife Sanctuary

1. Golden Fern
: cottage-style accommodation encompassed by beautiful garden and mountain scenes. The hotel boasts bonfire, games room, outdoor, free wifi, free parking, and BBQ facilities. They can also help guests in organizing horse riding, walking tours, and hiking activities.

2. Marayoor Holidays Annex Paradise Valley Inn: 
If you are looking for affordable yet a place that will give you a perfect holiday vibe, this one is not to overlook. Surrounded by the lush environment, the hotel features fully equipped rooms with a balcony. There is also an on-premise restaurant serving delicious Indian cuisines along with the high tea facility.

3. Davis Farm House: 
It is one of the nearest and privately owned staycations near Chinnar Wildlife Sanctuary, which is ideal for families. A lovely property with magnificent views of the river and mountains all around will soothe your senses. While here, you can avail amenities such as outdoor BBQ, free parking, garden, outdoor seating area, games, grocery deliveries, and others. 


Wildlife Safari in Chinnar Wildlife Sanctuary


Whether you are a wildlife lover, nature enthusiast or an adventure freak, the wildlife safari in Chinnar Wildlife Sanctuary will not fail to delight anyone. There are various entry points from where you can start the safari within the park. Visitors can explore the wilderness by driving in open jeeps.

This jeep safari will present to you the true feel of the forest area as you see wild animals resting and roaming in their habitat. One can also visit here by their personal vehicle; you just have to get it registered at the Forest Department's Office. 
Moreover, with this one of a kind, jungle tour visitors will get the rare chance to spot exotic slender loris, spotted deer, giant squirrels, wild, tigers, elephants, and leopards.

Additionally, you get to spot various species of insects, birds, and yes abundance of flora and fauna. You can also opt for the night safari that is another level experience, where you will drive around the rain shadow zone along the eastern slopes.

Flora and Fauna at Chinnar Wildlife Sanctuary


The Chinnar Wildlife Sanctuary offers you an opportunity to capture pictures of the diverse flora and fauna along with it to peep into the local wildlife. The area boasts a vast spread of vegetation, i.e., wet grasslands, dry deciduous forest, thorny scrub forests, and high sholas. The rare flora species such as acacia leucophloea, arabica, neelakurinji, santalum album, elaeocarpus recurvatus, and much more can be spotted here. 


Further, wildlife explorers can acknowledge the view of a wide range of animals, for example, little cormorants, sambar, bonnet macaques, gaur, tigers, spotted deer, spectacled Cobras, darters, kraits, Nilgiritahr, rusty-spotted cat, and many more. This sanctuary is also a paradise for birdwatchers as you can spot several birds like black eagle, serpent eagle, yellow-throated bulbuls, grey heron, little egret, and many others. Thus, this place is a one-stop destination to take in all that nature has in store for humankind.


Travelers' Tip before visiting Chinnar Wildlife Sanctuary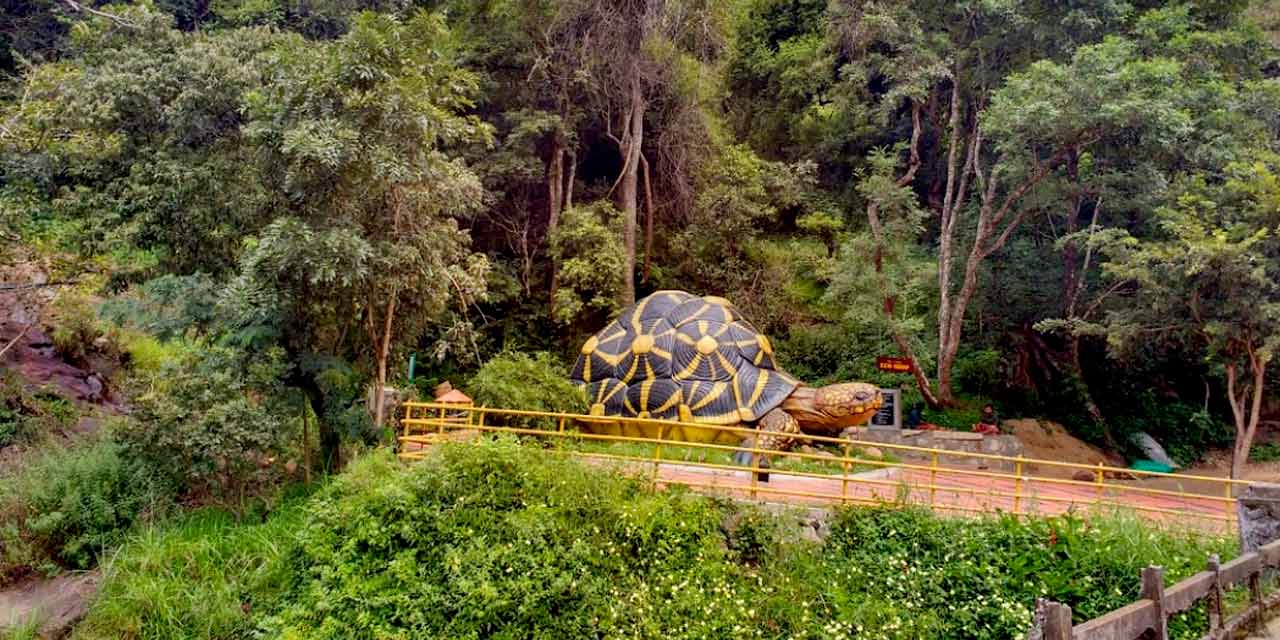 1.
Always wear waterproof shoes and thick garments while trekking in the wildlife sanctuary.


2.
Do not cause any harm to animals or pluck plants as it is illegal, and fines will be imposed on you for doing so.


3.
Do not feed any animal or bird in the forest.


4.
Visitors are not allowed to do camping and bonfire within the park premises.


5.
Do not forget to pack a lot of water bottles with you.


6.
Also, carry mosquito repellants, sunglasses, and a hat for trekking here.


7. Do not litter the park.