About TATA Tea Museum
For more than a century, the history of Munnar has been linked with its tea plantations. In fact, Munnar is a place to find some of the best tea estates in the world. It is one significant employment opportunity for the people of Munnar. Kannan Devan Tea Estate is a Tata-owned tea estate in Munnar which homes to most of the tea estates of Munnar. The Tata Tea Museum, also known as KDHP Museum, is located at 2 km from the centre of Munnar. It is a part of the Nallathanni Estate of Tata Tea.

This museum stands as a tribute to all the pioneers of tea plantations of Munnar who turned it into one of the major tea distributors of Kerala. Tata Tea Museum is a one-of-its-kind museum of India. Tourists visiting here get to know about the establishment and progress of the tea plantation industry in India. Right from the manually operated tea roller to the fully automated tea factory, you get to know about every single fact related to the Munnar's tea plantation's automation.

This museum is a place meant for the researchers. You can gain insights about the processing of tea leaves and the marketing of the finished product. They also have an orthodox tea manufacturing unit and a mini CTC to demonstrate differential stages of tea processing. At the entrance of the Tata Tea Museum, there's a grand 1913 made granite sundial. This is said to be a contribution from the Art Industrial School of Tamil Nadu.

This authentic museum is a place where you can find the presence of the original tea roller produced during 1905. Rotor vane and the Pelton wheel are the other key attractions of this section. Another part of the museum displays the old-fashioned bungalow furniture, magneto phone, wooden bathtub, cash safe, iron ovens and other modern and other exhibits. In one of the rooms here, you can even find an Iron Age burial urn which was widely used during the 2nd century BC. 

In the end, do not forget to visit the demonstration room of this Tata Tea Museum. Here, you will get to taste various different types and flavours of tea. This demonstration is scheduled twice daily in the morning at 10:30 am and in the afternoon at 02:30 pm. There's a nominal charge of 100 INR per head to taste the plethora of tea flavours of Munnar.
How to Reach TATA Tea Museum


By Road:
You can either opt for a local bus or hire a private cab to drop you at the entrance of Tata Tea Museum of Munnar.  As the transportation here is quite smooth, you do not need to worry about any travel complications. 
By Rail: 
For all rail travellers, Aluva Railway Station is the nearest point to get down. From here, you can check for the buses to drop you at Munnar bus station. Alternatively, you can opt for a private cab service if you have more luggage with you. 
By Bus:
There are local buses to drop you at Munnar Bus Station from other significant regions of Kerala. Various towns of Tamil Nadu and Kerala provide bus services to Munnar. Besides, Munnar is well-connected with other chief cities of Kerala by KSRTC bus service. 
Best Time to Visit TATA Tea Museum
The Winter season in Munnar often gets chilly where the temperature may fall to a low limit. Thus, the period from November to March accounts as the best period to schedule your visit to Munnar's Tata Tea Museum. 
It is from March to May when the temperature rises a little higher. This is the period when you can expect little to no rainfall here. The entire period from March to May accounts as a season for a sight-seeing adventure.
During monsoons, the region witnessed heavy rainfall. This is the period when the tourism of Munnar experiences a gradual decline. Also, this is the best season to seek some quiet time in the lap of mother nature when there is less crowd. Be it either a little drizzle or a heavy shower, the entire region covers itself with a lush green blanket. More or less, the atmosphere also remains pleasant and refreshing throughout the period. 
What Not to Miss at TATA Tea Museum
Places to Visit Near Tata Tea Museum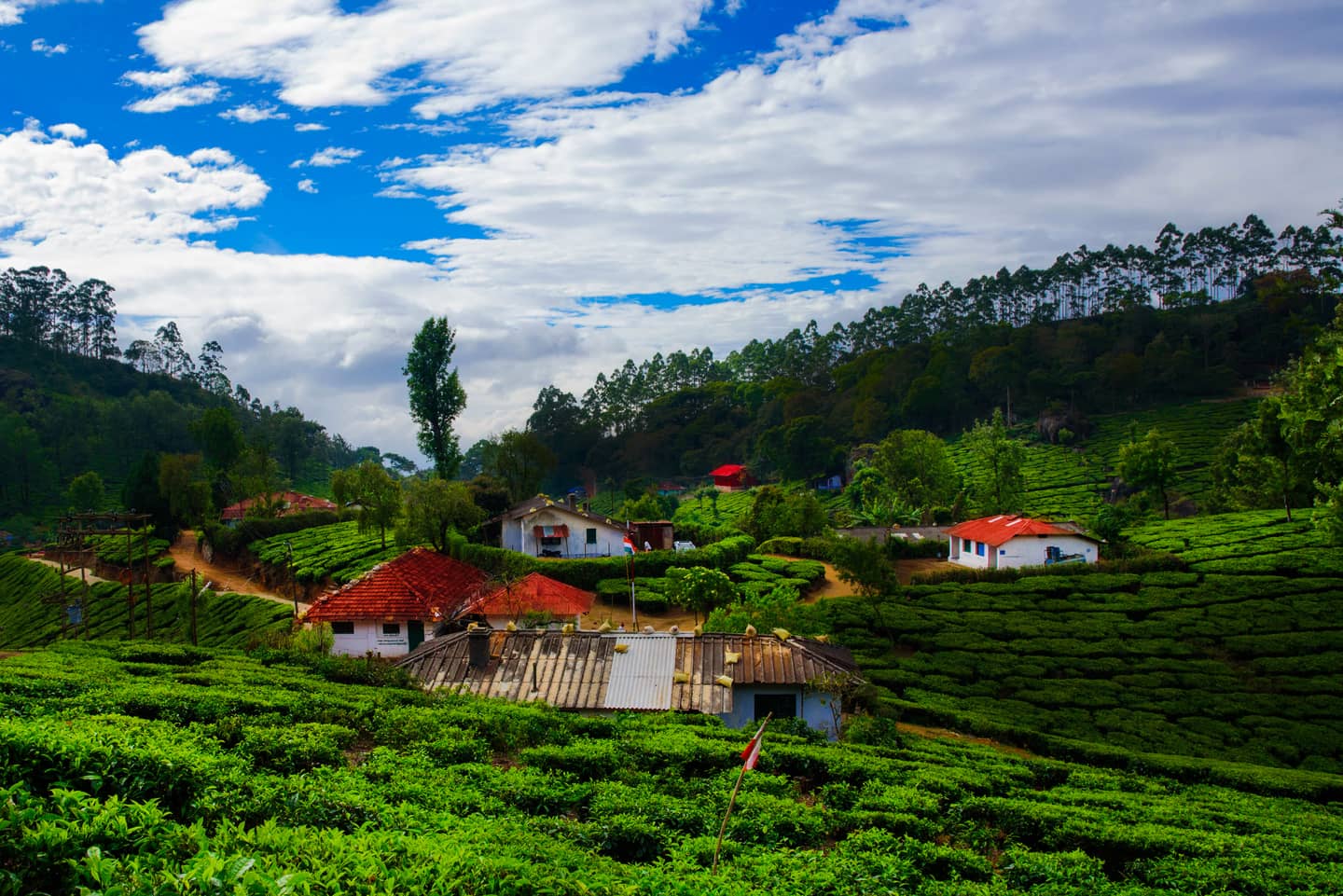 Here's a list of all the principal attractions of Munnar to visit:
1. Blossom International Park: Alternatively known as the Blossom Hydel Park, this is a biodiversity lovers point to dwell. Muthirappuzha river, fresh flowers, lush green landscape, migratory waterbirds, and so on are the famous attractions of this park. The period from December to February is essential to schedule your visit to this Blossom International Park of Munnar. 
2. Kakayyam Reservoir: Wild waterfalls, unexplored facets, and a lush green forest cover all glorify the aesthetics of this Kakayyam Reservoir of Munnar. 
3. Poringalkuthu Boating Centre: It is good to adore the surrounding scenic beauty of this place while enjoying your journey through the waters. If you have some time to spare more here, do make an effort to gain some insights about the Poringalkuthu Hydro Electric Project here.
4. Echo Point:
This point is trendy amongst the teenagers of Munnar. Besides the panoramic views of the surrounding evergreen forests, the frequency, clarity and audibility of the echoing phenomenon are simply worthy of adoring. 
5. Mount Carmel Church:  Considered as one of the most important religious places to visit in Munnar, this church is apparently the first Catholic church in the region. As its establishment dates back to the year 1898, it's a good spot for history buffs who like to dig into ancient architecture and tales. The church is set atop a hill and offers wonderful views of the entire town. The atmosphere here is quiet, peaceful and tranquil and worth a visit.
6. Carmelagiri Elephant Park: For all those who love to enjoy some thrilling adventures, a visit to the Carmelagiri Elephant Park is a must for an elephant ride. Sprawling tea plantations here keep the atmosphere pleasant, and you do not feel dull or lethargic during your visit here.
7. Tea Garden of Munnar: Munnar's tea plantations are grown on its undulating terrain. This entire region of tea plantations forms a beautiful backdrop for all the photographers to capture with their DSLRs. 
8.  Nyayamakad Waterfalls:  Located around 10 kilometers from Munnar between Munnar and Rajamala, Nyayamakad waterfalls is a popular picnic spot amongst locals and tourists alike. It is surrounded by hills topped with green trees that all together make for a beautiful 360 degree landscape. The best time to visit here would be post monsoons when the hills have abundance of water flowing down their way into tiny streams; plus the weather is pleasant.
9. KFDC Floricultural Centre: KFDC Floricultural Centre homes to some beautiful floral and herbal plant species. Some of them are amongst the rare varieties of Munnar. The sprawling tea estates in the background sums up the entire beauty of this region.
10.  Eravikulam National Park:
Yet another biodiversity representative of Munnar, Eravikulam is a place meant for the researchers. There are around 133 bird species, 48 mammalian species, 21 amphibian species, and 101 butterfly species to adore here. The highest peak of Munnar – Anamudi Peak is a part of this National Park.
11. Subramanya Temple: As the name suggests, Subramanya temple is a Hindu temple dedicated to Lord Murugan, who remains the principal deity in the temple. The temple is an ancient one which was built by Muthuvan tribal community. Today, it is taken care of by a community group of Hindus.

12. Sethu Parvathipuram dam: 
 Also known as Kundala artificial dam, this place is considered as a great attraction in Idukki district. It is on the way to Munnar top station and offers warm, pleasing views of the surrounding hills covered with green forests. The dam is constructed across Kundala lake and serves as a good picnic spot for families and friends.
Things to Do at Tea Museum

1. Watch the exhibits: Tata Tea Museum is a symbol to mark the hard working ability of the Munnar tea estate workers. The exhibitions present there glorify the ancient tea plantation culture of the region. Right at the entrance of this museum, you have a giant sundial carved out by Tamil Nadu's Art Industrial School. Pelton wheel, rail engine wheel, magneto phone, wooden bathtub, iron oven, and cash safe are amongst other critical exhibits of this museum.
2. Indulge in the vibrant and sophisticated history of the Munnar's Tea Processing Plant: The Tata Tea Museum has signs and informative boards hung all over the different exhibits. These boards are self-explanatory about the product specifications it intends to demonstrate. Also, there are other officials out there to introduce you to the tea processing history and the present significance. 
3.Taste different Munnar tea flavours: If you are a true tea lover, Tata Tea Museum should be your focus of the visit. The show here is scheduled twice daily – 10:00 am in the morning and 02:00 pm in the afternoon. During this show, you will be introduced to the different flavours and aromas of Munnar's tea leaves. By paying a nominal fee of 100 INR, you can taste any varieties you want. 
4. Buy different flavoured tea powders from the Tata Tea Museum outlet: On your way back home, there's an outlet of Tata Tea Museum where you can buy a plethora of tea powders at highly reasonable pricing. You will also get herbal tea flavours here.
Other Essential Information About TATA Tea Museum
Credits: rumpelstiltskin1

Location:
Tata Tea Museum is located at the KDPH house of the Nullatanni region (NH49) in the state of Kerala (685612)
. 
Timings:
Tata Tea Museum remains functional on all days of the week except Mondays. You can walk in anytime between 09:00 am to 04:00 pm. Also, make sure that you do not plan your visit to the museum on Good Fridays.
On average, you will be able to wind up your visit to the Tata Tea Museum within an hour. In case you are planning to participate in any of the show or exhibition here, you need to invest a bit more of your time. 
Entry Fee: The rates applicable for your entry to the Tata Tea Museum are as follows:
                     Adult – 75 INR per head 

                     Child (Age group – 06 to 12 years) – 35 INR per head 
                     Camera – 20 INR
Transportation: 
Munnar is well-connected to other significant regions of Kerala and prime cities of India. If you are travelling here through rail, Ernakulam Railway Station (130 km) and Madurai Railway Station (135 km) are two options for you. From here, you can get a bus, or a private cab drive to reach your final destination of Munnar's Tata Tea Museum. 

Various towns of Tamil Nadu and Kerala provide bus services to Munnar. Besides, Munnar is well-connected with other chief cities of Kerala by KSRTC bus service. 


Places to Stay Near Tea Museum: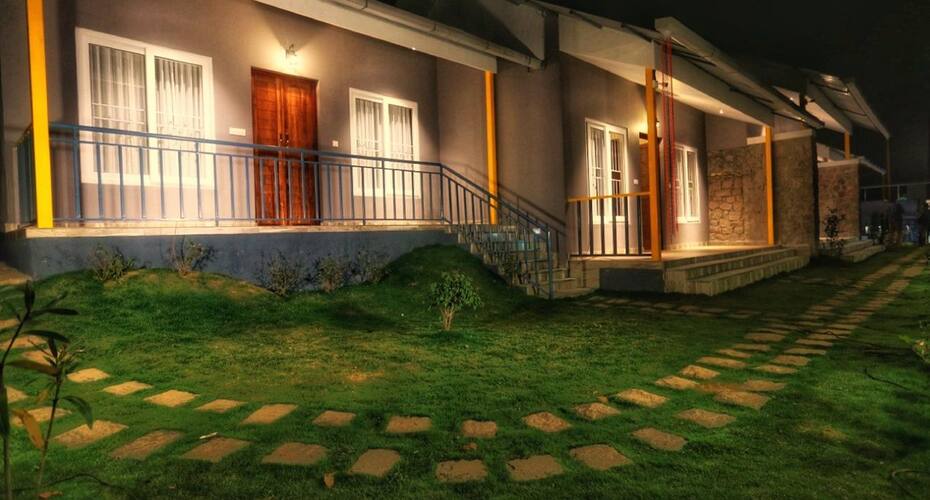 Here's a list of the stay options available near the Tata Tea Museum of Munnar:
1. Kuhi the Mist: The surroundings of this resort display the beauty of Mankulam Hills. There are villas here giving a stunning view of the vastly stretched lush rainforests. Every villa here has a private balcony, free internet connectivity, kitchenette and other vital amenities to ensure a comfortable stay for all their guests. You just need to pay a sum of 2800 INR per night to accommodate yourself here.
2. Eastend Munnar: Eastend Munnar offers both air-conditioned rooms and suites for your luxurious stay. Free parking, complimentary breakfast, game room, billiards room, and a business centre are some of their services. Each of the room here features a desk, flatscreen TV, a shower facility, and safe storage for all your belongings. A room here is available from 4300 INR per night stay. 
3. The Silver Tips: The Silver Tips has around 57 movie-themed rooms and about 3 spacious suites, making it a total count of 60 accommodations. Within each room, you have a high-speed internet connection available. Airport transportation, babysitting, fitness centre, a minibar are some of their other facilities for their guest support. A room here is available at 4900 INR per night for accommodation. 
4. KTDC Tea County: Located amidst fragrant tea gardens, and quaint cottages are the KTDC Tea County. Every single room here features a private balcony, high-speed internet connectivity and a shower facility. For business meets, they have some space reserved as a conference hall. Banquet room, laundry service, dry cleaning, restaurant, bar or lounge, fitness centre, business centre, and spa centre are some of their key attractions.
Places to Eat Near Tea Museum:

1. Rapsy Restaurant: This restaurant serves both Indian and Asian vegetarian-friendly options. The restaurant is quite clean with excellent facilities, and the workers here emphasizes more on food hygiene. 
2. Hotel Sri Nivas: Hotel Sri Nivas offers some mouth-watering Indian meal varieties. You have a wide array of curry options here to club with your rice. Payasam, rasam, and sambhar are amongst their chief food preparations.
3. Gurubhavan: The food served here at Gurubhavan is of utmost quality and the menu here has a wide variety. This place is known for its cleanliness and fast service. Appam egg curry is a must-try here.
4. Tea Tales café: Here, you have a wide choice of tea. Chicken grill sandwich, mojito, fresh juices, falooda, and other food preparations are vital dishes here.
5. KTDC Tea County: KTDC offers both Indian and Asian style vegan and vegetarian meal options. The ambience of this place is peaceful, with a good and pleasing atmosphere. You get to taste the real flavours of Kerala and South India here.
6. Rochas Restaurant: Rochas restaurant offers both Indian and Asian style cuisine. Cream of tomato soup, Malabar paratha, Kerala style chicken, Garlic chicken, paneer masala is amongst the few food options to try here. 
Facts About Tea Museum
credits: Anoop Joy
- This museum was constructed as a tribute to the hardworking ability of Munnar natives engaged in this age-old tradition of tea cultivation. It is due to their efforts that this Munnar's Tata Tea Museum accounts as one of the famous tea gardens across the world. 
- The museum is home to different instruments and tools to display the entire tea processing and manufacturing stages. The hand roller, modern automated machinery, and other tools & techniques used in ancient or modern tea processing are displayed here. 


- There's a grand sundial at the entrance of this museum. This sundial is an exclusive contribution from the Art Industrial School of Tamil Nadu. 


- You get to witness the presence of magneto phone, manual calculators, typewriters, and iron oven used over centuries. 


- The museum has a separate section for antique item displays. Burial urn is a vital attraction of this place which dates back to the 2nd century. This accounts as an essential item of Tata Tea Museum. 
Tips for Visiting Tea Museum
Credits: Kerela Tourism

1. The Tata Museum remains functional between 09:00 am to 04:00 pm. It is closed on all Mondays and public holidays including; more specifically Good Fridays. 

2. This place allows you to enjoy tea plucking. You can even taste the different tea flavours here. 

3. You are supposed to pay separately for carrying a camera with you. Also, your entry ticket does not include the charges for tasting different tea varieties. 

4. There's a tea outlet here from where you can buy tea of different flavours and aromas. It also sells herbal tea varieties. The tea varieties here are sold at very reasonable and affordable rates. 

5. Tata Tea Museum officials schedule different shows to provide information about the working of the tea plantations and how things are organised here. The show is scheduled twice daily – 10:00 am in the morning and 02: 00 pm in the afternoon. Here, the demonstrators display a wide array of tea varieties being grown in Munnar. 

6. You just need to pay a nominal charge of 100 INR per head to try the different flavoured teas. 

7. For the convenience of their visitors, the Tata Tea Museum officials have put up signboards next to their display objects. 

8. Also, you may approach the officials there to explain to you about the museum exhibits. 

9. It is good to go through different articles and blog posts about the Tata Tea Museum before scheduling your visit here.