About Vikatgad Peb Fort
Vikatgad Peb Fort is located on the Matheran Hill Range, about  2,100 feet above sea level. It is a popular trekking spot for those seeking an adventurous trail. It is continuous to other forts of the Matheran Hill Range along with Malang Gad, Tauli Hill, and Chanderi Fort.

Being close to the major cities of Pune and Mumbai, with a well-connected railway system, attracts trekkers from both the cities, mostly on weekends. Not much is known about the fort, and most of it is in ruins due to a supposed battle that took place in the 19th century.




However, it was a storage for food grains and ammunition and was also visited by the British Captain Dickinson in 1818. The two entrances to the fort are in ruins. There are still traces of the idols of Lord Hanuman within its periphery. The approximate time required to visit all the palaces in the fort is 1 hour.
How to Reach Vikatgad Peb Fort
Since the fort is along the Mumbai Pune route, the commutation is here is easier. Here are the easiest and convenient ways of commuting to the fort via train, bus, and air.

By train: The nearest railway station to the fort is Neral Railway Station, at a distance of about 3.5 km. This station is:-

88 km from Mumbai (2hrs)

117 km from Pune (3hrs)

67.4 km from Lonavala (1hr 30m)

Frequent trains pass through each of these stations, making commutation easy.

By road: There are no buses that lead to Vikatgad Peb Fort from nearby destinations. However, you can hire a taxi from one of the major cities like Mumbai and Pune. The route is convenient, and it makes for a good road trip.

By air: The nearest airport is Chhatrapati Shivaji Airport, Mumbai. There are taxis and buses that run to railway stations or other drop-off points.
Best Time to Visit Vikatgad Peb Fort
Summers (May – July)

During summers, the temperatures vary from 23 – 29 degrees Celsius with a hot and humid climate. The scorching heat of the sun makes it impossible to travel, often causing dehydration. Trekking in this season might be difficult. So, it is advisable to avoid the Vikatgad Peb Fort trek during summers.

Monsoon (August – November)

During monsoon, the surroundings of the fort are lush green, with the waterfall running smoothly and rich crop plantation flourishing. However, trekking might be a little dangerous due to the slippery slope of the hill. So, if you don't mind a little bit of rain, you can visit the fort in the monsoon. Do carry raincoats and umbrellas.

Winter (December – March)

During winters, the rain has just washed the surface of the fort, making it all the more remarkable in appearance. The surroundings are clean and green, with temperatures low in humidity. The heat of the sun is bearable and makes for a delightful trek experience.

So, winter is the best time to visit the Vikatgad Peb Fort.
What Not to Miss at Vikatgad Peb Fort
Places to visit nearby

There are several picturesque places to visit in the Raigad district apart from Vikatgad Peb Fort. These are mostly trekking places, and attract tourists prominently due to the scenic views around them. Now only this, the town is closer to both Mumbai and Pune, making it a popular getaway destination.

Louisa point: Louisa Point offers a picturesque panoramic view of the historic Vishalgad and Prabalgad Forts. During monsoon, one can see waterfalls running down the hills with mesmerizing beauty. Sunsets and sunrises are astounding from this point.

Panorama point: With a little bit of trekking, one can reach the top of Panorama Point, often referred to as the sunrise point. Trekkers, tourists, and locals visit this place at the break of day to start their sightseeing, and they are not disappointed.

Porcupine point: From the Porcupine Point, one can see the historic Prabalgad Fort in all its majesty. This is yet another popular sunrise/sunset destination.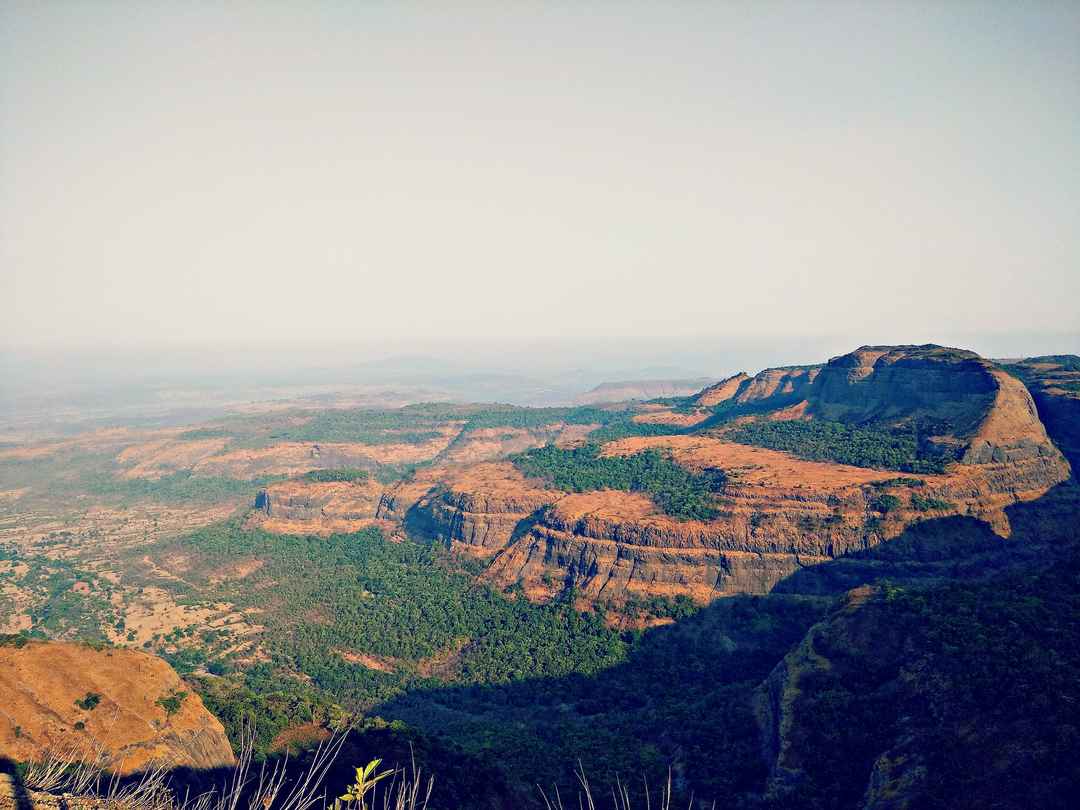 Heart point: This heart-shaped point is an attraction for lovers, who whisper sweet nothings into each other's ears. This is a romantic getaway destination that offers mesmerizing sunrise/sunset views.

One Tree Hill point: One Tree Hill is another trekking destination on a hill planted with one tree at its peak. The valley of Matheran surrounding it, with thick woods and dense forests, makes for an amazing trekking experience. There are local food stops en route that offer sumptuous food too.


Things to do around

Toy train: Toy Train connects Neral to Matheraa along a 21 km long rail line. It was built by Adamjee Peerbhoy, the philanthropist from British India, in the mid-19th century. The tracks are built amidst Western Ghats of India and offer a stunning view of the same.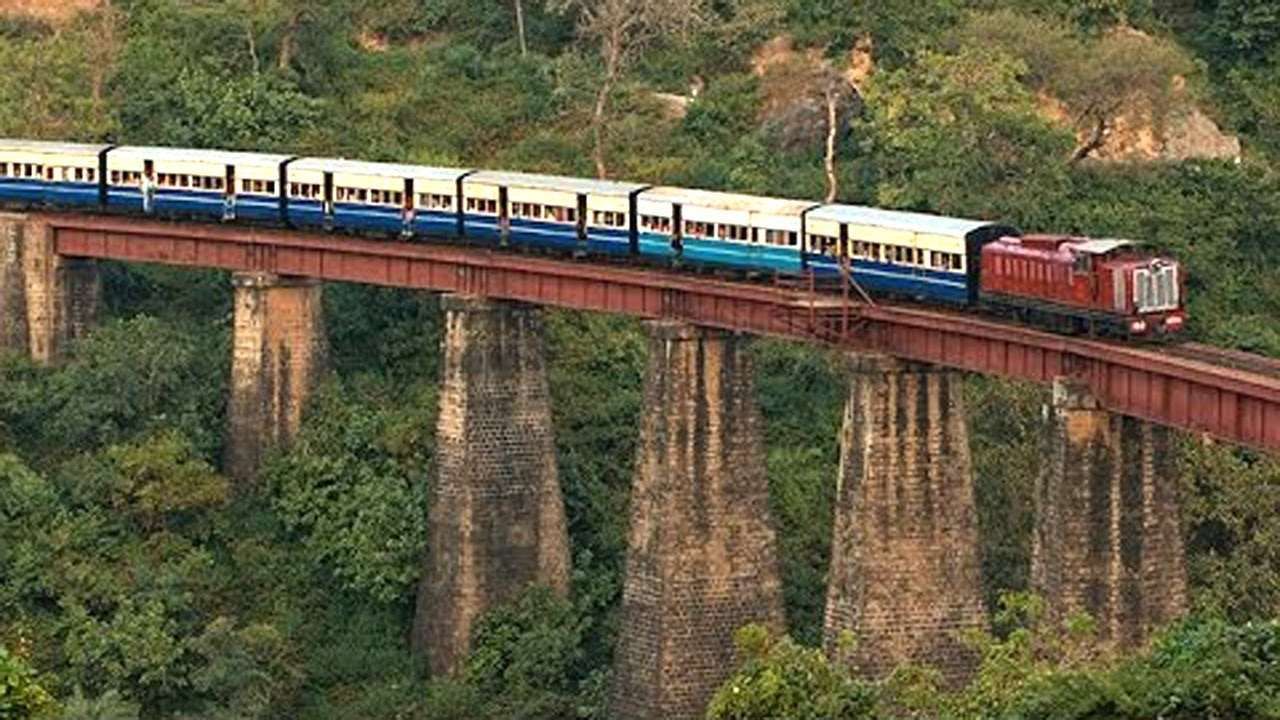 Rock climbing: Rock Climbing is one of the most popular activities in Matheran. Many agencies and operators undertake rock climbing in their itinerary, with prices ranging from INR 200 to INR 500 per head. They provide you with equipment like harness and ropes. This is a popular adventure sport in Raigad.

Several tourist spots like Louisa Point, Alexander Point, Prabal Fort, and Shivaji Ladder offers a thrilling rock climbing experience.

Olympia: Olympia conducts popular horse races for the locals and tourists who enjoy the sport.

Nature walk: The hills around the city of Raigad are full of lush green spots. One can roam about in wilderness and experience nature at its best. This is a go-to activity for those who find it difficult to trek due to altitude sickness or certain physical problems.

River rafting: There is a place nearby known as Kolad, particularly famous for river rafting. However, due to the rapid flow of water and high tide, river rafting should be avoided during monsoon.




City shopping: At Mall Street, one can look for leather goods, Kolhapuri footwear, Chikki, and handicrafts made by local women. They make for perfect souvenirs too.
Other Essential Information About Vikatgad Peb Fort
Mobile connectivity: Mobile connectivity all across Maharashtra is not a problem. However, Raigad is filled with mountain ranges, and as you climb higher during your trek, you might lose connectivity for some time. This mostly depends on your SIM operators. But don't worry, you will get it back as soon as you get down. Other than the treks, connectivity should not be a problem.

ATM'S: The city of Raigad is well equipped with ATM machines. There is no hassle about not being able to withdraw any money. If you are trekking, then you can keep some cash in your pockets. There are no scenarios of crimes outside ATMs, but to be on the safe side, take a friend along with you when withdrawing money.

Food joints: While trekking, one should keep sufficient food along with them since there is no assured availability of food while on the go. But there are eateries in Raigad which offer Maharashtrian and Indian delicacies bound to attract your attention.

The minimum duration of the trek: Trekkers should be rationally prepared to stroll for a couple of hours. It takes approximately 3 to 3 and a half hours to trek uphill, without any breaks. Going downhill is naturally faster.