About Taraporewala Aquarium
This sightseeing place in Mumbai is one of the largest aquariums in the city of Mumbai. Situated in Marine Drive, this aquarium was founded by D. B. Taraporewala, a Parsi philanthropist, in the year 1951. The aquarium has a twelve feet long three-sixty degrees glass tunnel that holds interesting marine life.
There are several species of fish here, such as damselfish, butterfly fish, tiger fish, angelfish, moss, sea urchins, sea cucumber, marine eels, tube worms, tangs, batfish, puffer fish, tangs, jellyfishes, orandas etc that make this aquarium a highly diverse collection of marine life. There are a total of thirty-two tropical tanks in the building.
You can also see several species of freshwater and marine plants such as water lilies. There is also a fish spa and touch pool, where you can dip your feet in the water and the fish eat away the dead skin off your feet (at the fish spa), and you can touch sea urchins, turtles, sea cucumbers in the touch pool.
Other Essential Information About Taraporewala Aquarium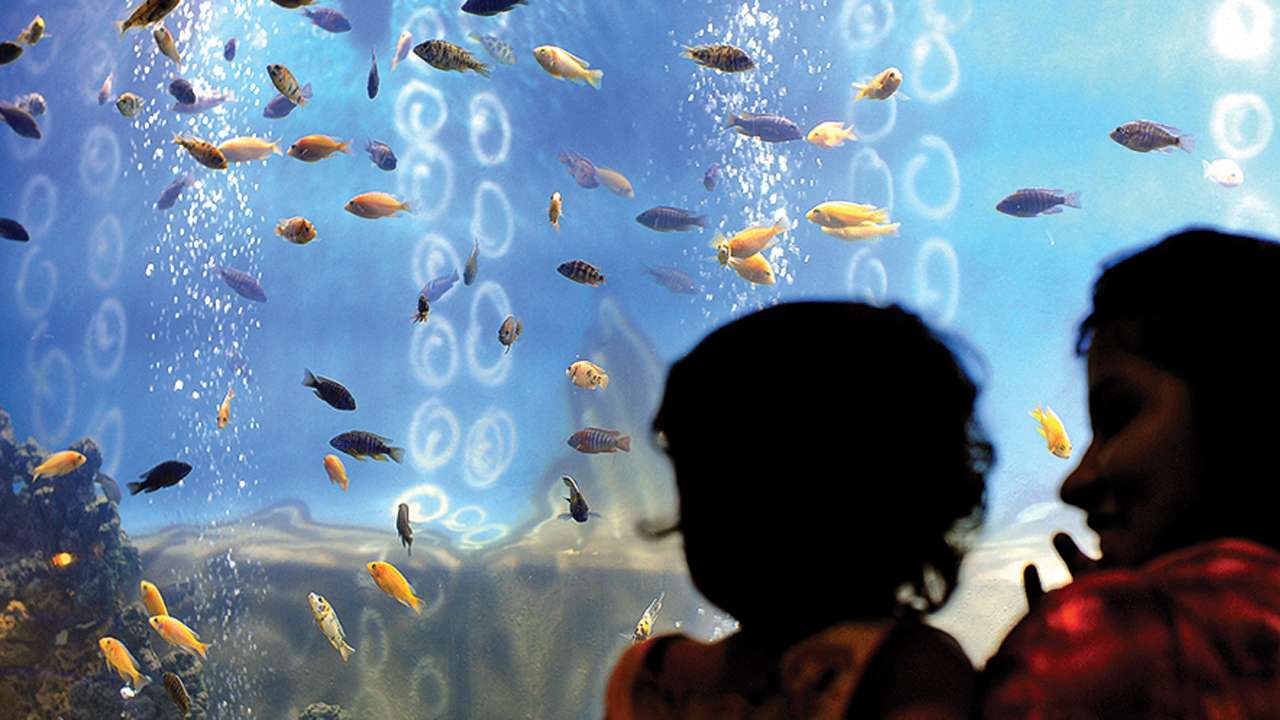 Location
: Marine Drive, Near Charni Road Railway Station, Netaji Subhash Chandra Bose Road, Mumbai, Maharashtra

Best Time to visit: 
Any time of the year


Entry fee:
INR 40 (adults), INR 20 (student), INR 30 (child)


Timings: 
10.30AM-8.00PM (weekdays), 10.00 AM-8.00 PM (weekends)


Distance from Mumbai Bus Stand:
 3.4 km from MSRTC Mumbai Central