About Paradise Beach
The final beach along the Gokarna town is the beautiful Paradise beach. Also known as the Full Moon beach, it is 150 meters long and has about 70% of it covered in hard rocks. The remaining part of the beach is covered in pristine white sand.

Until a few years, the sandy beach was used as a hippie location frequented by liberal souls from around the world. The beach is loved by foreigners and till date, many travellers from outside visit here. It is also touted that early foreigners did not like the idea of Indians visiting the beach and used to restrict them.

The beach is a perfect place to camp and spend your night cooking and gazing at the stars and moon. There is freshwater well at the beach which makes camping a great option for travellers. The water currents at the beach are believed to be very strong and not advisable to be used for swimming. Hiking back to the Half Moon beach can be a huge risk after sunset because of the presence of rough rocks that might prove to be fatal.

If you are looking to spend some time in isolation, then this beach in the state of Karnataka is a great escape from the routine. You can spend quality time with your loved ones, and find the peace you have been craving for.
How to Reach Paradise Beach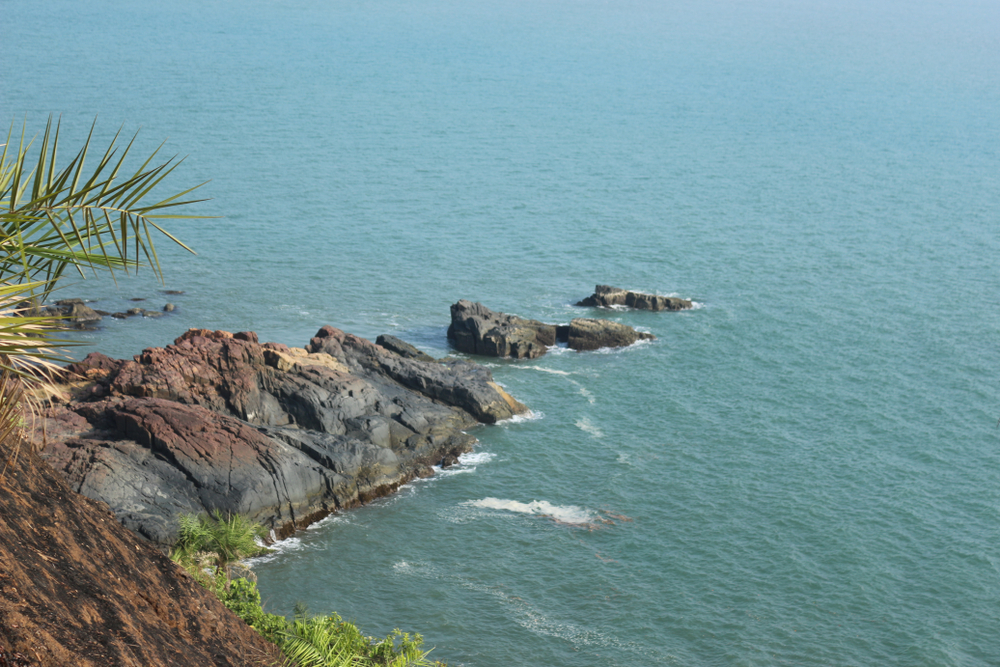 The beach is inaccessible by road and can be arrived at through another beach, which is the Half Moon Beach and the Om Beach. Visitors can hire motor boats from these beaches to safely land at the Paradise beach. If you are not up for a motorboat ride, you can also reach here after a small hike from the Half-moon beach. The hike usually takes between 20 – 30 minutes. 

By Bus: 

If you happen to come from Bengaluru then you can directly reach the Gokarna Village. There are many direct buses available from Bengaluru which usually takes close to 10 hours to reach.

By Train:
You can also reach Gokarna by train which runs 4 times a week to Gokarna road station. The entire journey will take 16 hours. 

By Road:
Although you cannot reach the beach by road directly, you can easily reach Gokarna by road which will take less than 7 hours from Bengaluru. The border of Goa also is only an hour away, so if you are in the border, the drive from Bardez will take you Gokarna in less than 3 hours.
Best Time to Visit Paradise Beach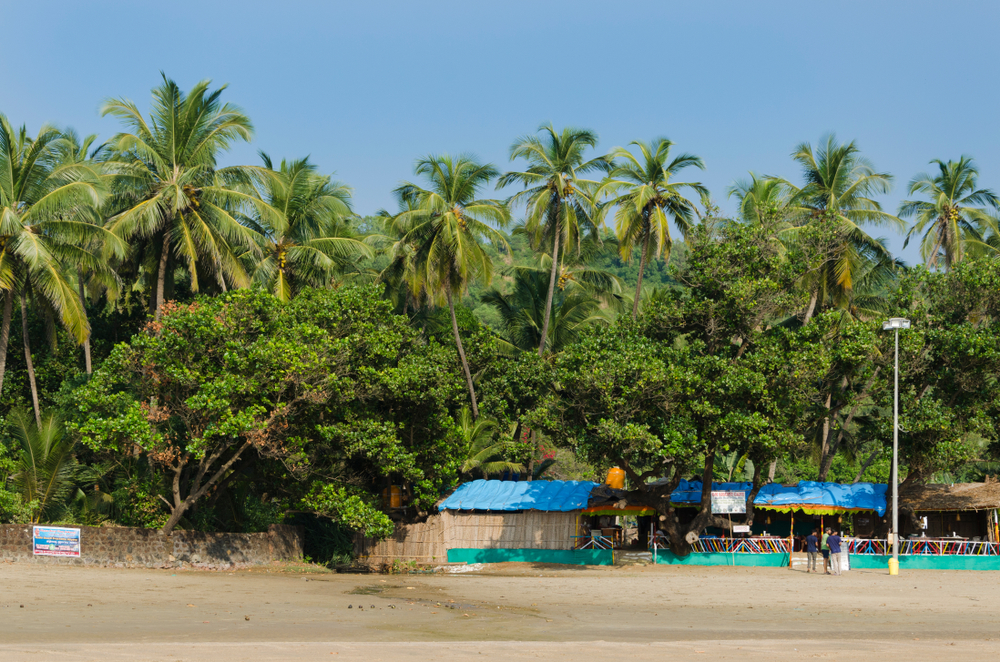 Gokarna experiences southwest monsoon from June to August. Keeping this in mind, the best season to visit here is between October and March. During this period the weather is pleasant and not too hot and sticky. The temperatures during this time vary between 32 degree Celsius and 35 degrees. 
The months of April and May are extremely hot and can get extremely unpleasant. The temperature goes up to 100 degrees Fahrenheit, which makes it very humid. 
The monsoon season is a bit unpredictable and is unfit for a beach visit. The ideal time that we have recommended is the best because you experience neither rains nor the excessive heat of the coast.
What Not to Miss at Paradise Beach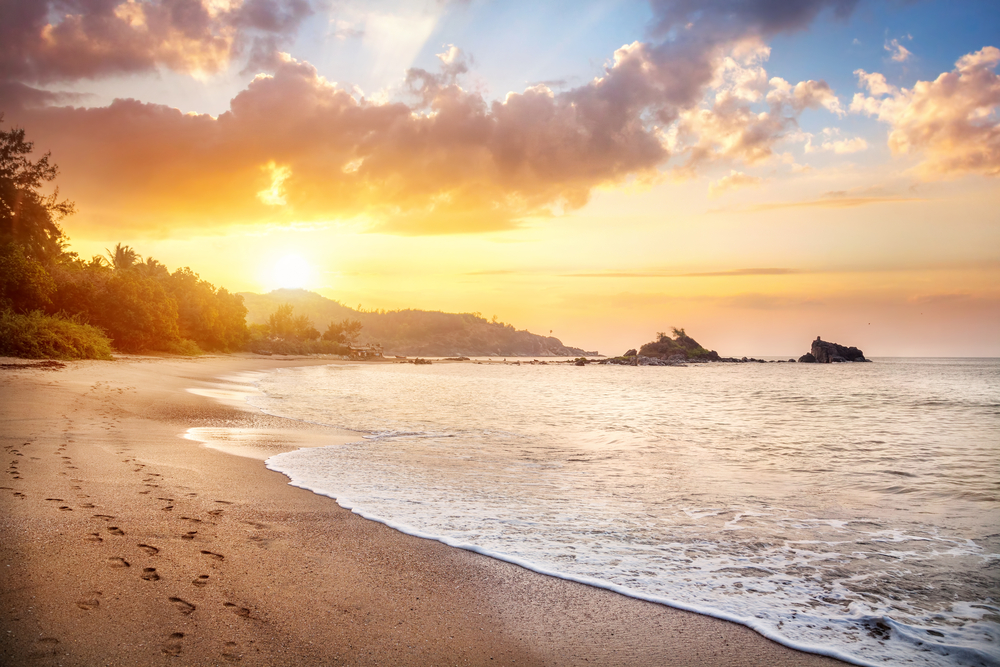 Paradise Beach might be the much-needed holiday you need, but once you are there you will not be able to stop yourself from visiting some of the most beautiful places around.
1. Om Beach: 

Yet another beach located in the town is shaped like the holy symbol OM. If you are an adventure junkie then you will love the diverse ranges of water sports available here. The sunset view of this beach is beyond exquisite and not to be missed at any cost. Your time here will be spent really well because the place has many eateries and shacks located by the shore. 
2. Kudle Beach:
Situated only a few walks away from Paradise Beach is another beach that is ideal for a complete recluse. You will love to walk along the shores with orange-tinted sunlight falling on your face. If you do not want to do anything, sit back and watch the waves gushing in the shore.
3. Yanna: 

If you have some additional time you can also opt for the quaint little hill station located on the Sahyadri hills. The hill station is so beautiful that it spells magic. It is immensely blessed with rich bio-diversity and captivating locales that will take your breath away. 
Things to Do in Paradise Beach Gokarna: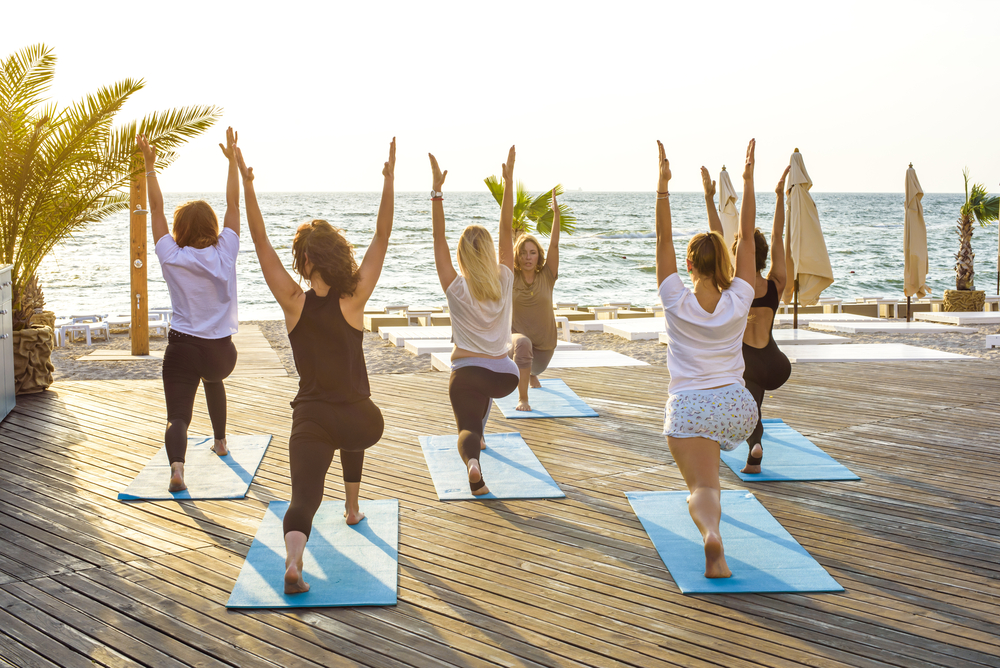 There is not much to do at the beach, yet when you are there you can indulge yourself in these activities.
1. Beach Trek:
 A very obvious option is to take a long trek along the shore. The last beach that is the Paradise beach is the most unspoilt beach of all the beaches present in Gokarna. Even for a light trekker, the walk is not difficult to make. If you want, you can go backwards and trek to the other beaches. If you need to get back, another engaging activity is the boat ride which can be taken from any beach back to the Paradise beach. 
2. Do Beach Yoga: 
You can seek lots of information about several groups who love doing yoga there. If there are no groups available, then you can do yoga all by yourself. The beach, white sands, sounds of waves will enrich your yoga session by leaps and bounds. 
3. Camping: 
The beach is secluded and a great spot to set up your camp with your friends. There is also freshwater well at the beach which can be used for cooking. You can venture out in the night for a quiet walk and envision the star-studded sky. The moments will become unforgettable. 
4. Water Sports:
 Get your adrenaline rushing with a host of water sports activities offered here. Although water sports are not offered throughout the year owing to the weather condition, it is surely one activity you can look forward to. 
Other Essential Information About Paradise Beach
Places to Eat In and Near Paradise Beach Gokarna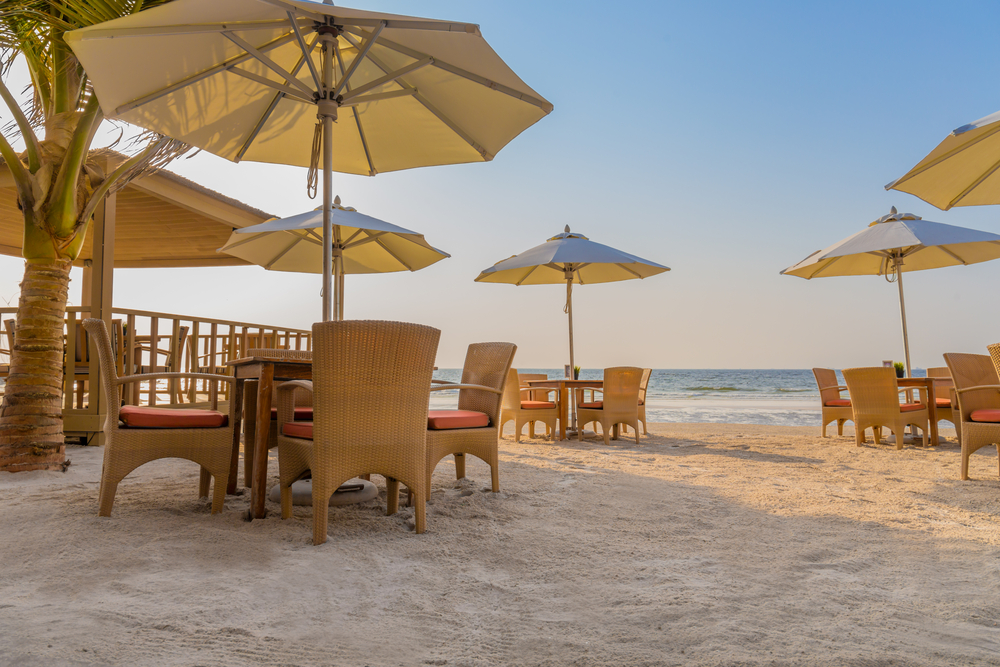 1. Namaste Cafe:
 The cafe named after the Indian greeting, serves very good seafood. You will find a great palette of servings including fish and curry, Spanish omelette, prawns delight and much more. Located at a distance of 2 km from the beach, this restaurant is for vegetarians, non-vegetarians and even vegan lovers.
2. White Elephant Restaurant:
 The ambience here will remind you of a serene spot where you can have a quiet dinner amid the dim light. Chocolate pancakes with bananas, cheese toast and omelette can be savoured for breakfast. The breakfast platters with fruit juices will win your heart. Food is rated superlative in terms of taste and presentation. The staff is extremely courteous and service quality is superior too.
Places to Stay Near Paradise Beach Gokarna


1. Gokarna International Beach resort:
It has a very attractive beach facing facade that provides luxurious stay in tropical surroundings. Located on silent shores of Kudle beach the resort boasts of a pool, a massage centre and a yoga room for meditation. 
2. Kahani Paradise:
 One look at the hotel and you will feel a haunting satisfaction by merely looking at the old structure. This glimmer of paradise has beautiful rooms with the best amenities you will find close to the beach. It also features a kid's room and a pool with a private beach. You will also enjoy the location of the hotel that is neatly nestled between the beach and the jungle.
3. Sanskruti Quality Resort:
 Bright, chirpy and full of greens will give you the impression of a tropical beach resort. The property has cottages of different cadre with the best facilities that the customer needs. Apart from the gym and conference room, you will find great food at their pure vegetarian restaurant. 
Medical Facilities in Paradise Beach Gokarna: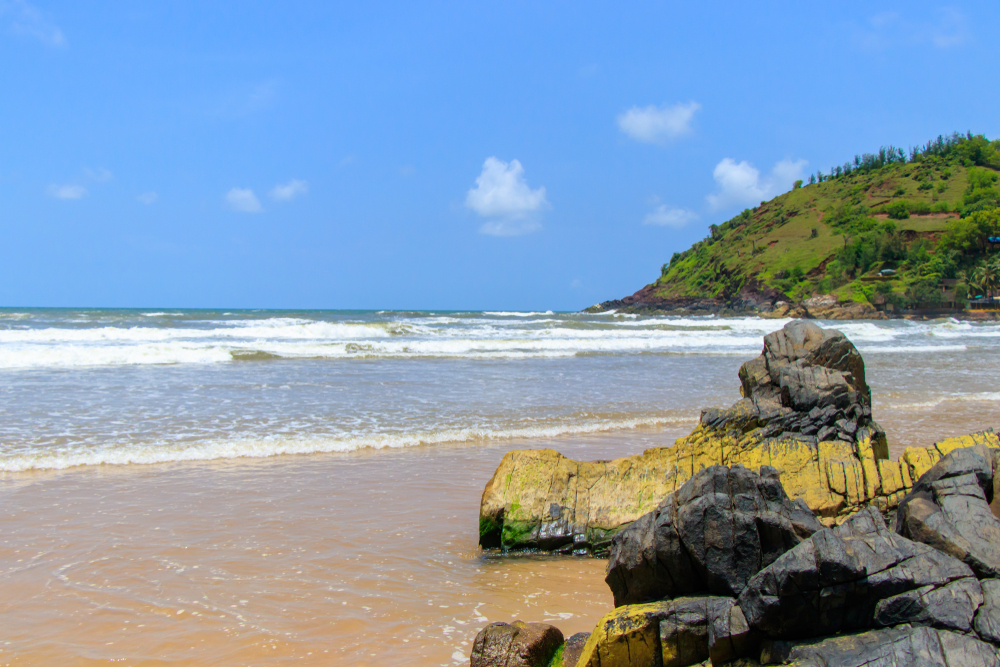 There are many clinics and hospitals within a range of 5 km from the beach. The Sasya Sanjeevani Panchakarma centre is a homoeopathy clinic which is the closest to the beach. The PHC Gokarn hospital is the best government hospital near the beach. There are several clinics close to the beach so availing medical facilities will not be much of a problem here.
Mobile Connectivity in Paradise Beach Gokarna


Since the beach is extremely secluded, mobile connectivity is not great. The network keeps coming on and off but overall you will not find it troublesome to contact someone if you come a little close to the entrance of the beach. You will get better connectivity with Jio. Other networks will receive occasional signals. 
Travellers' Tip Before Visiting Paradise Beach Gokarna

If you are planning to camp then ensure that you carry enough food supplies. Water may not be a problem as there is a freshwater well here.
1.
  Do not swim on the beach as the waves are unpredictable and risky.
2.
  It is advisable to get to the beach before sunset if you are camping. Venturing on the rocks will be risky and you might fall and get hurt as the rocks are rough and sharp.

3.
The walks along the beach are lovely, so to enjoy the starlit sky.

4.
The Paradise beach is the last beach in Gokarna, hence it is mostly deserted. It is recommended and advised to not stay here alone as it might be unsafe.
Things to Carry while going to Paradise Beach Gokarna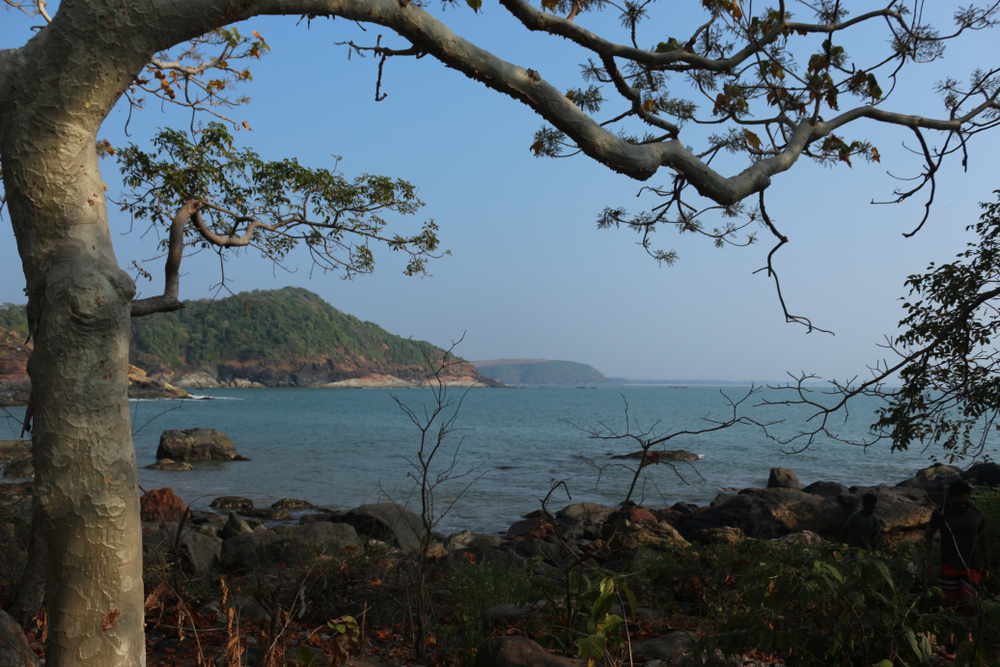 There are a lot of things you can carry to the beach but do not load your backpack. Leave place only for the essentials like:
1. Snacks
2. Maggi to cook if you are camping
3. Cooking essentials
4. Change of clothes
5. Sleeping bag
6. Government-approved ID card
7. Water bottles 
8. Carry matchbox if you are planning for a campfire
9. Blankets