About Mobor Beach


Mobor Beach is one of the pristine beaches in South Goa that attracts hordes of tourists every year from all over the country. A few minute's stroll from the popular Cavelossim Beach will take you to this wonderful piece of nature's wonderland which still remains unperturbed by the urban frenzy. The sun-bleached shoreline flanked by palm trees stretches all the way from Vasco da Gama and is a sheer treat to the eyes of every city dweller. The deep blue, crystal clear waters of the harmonious blend of the Arabian Sea and the Sal River is a spectacular sight. The incredible scenery serves as a true getaway and lets every being, unwind their worries in the magical aura of the pristine beach.
You can simply lie down and soak yourselves in the warm sun, take a refreshing dip in the cool waters or opt for some peaceful seaside solitary escape amidst the tranquil settings. The beautiful resorts here will offer you a delightful sojourn thereby assuring you some unforgettable memories. Rest assured, your trip to Mobor Beach is surely going to be worthwhile as it is one of the stunning places. Learn more and start packing.
How to Reach Mobor Beach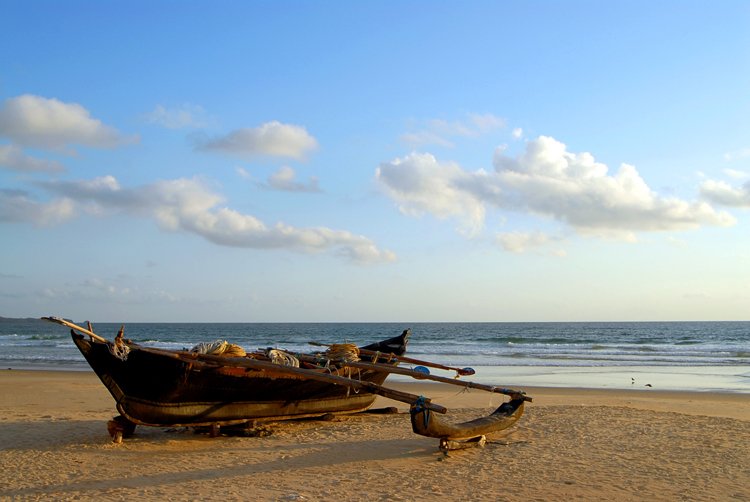 - How to Reach Mobor Beach from Panji
If you are traveling from Panaji to Mobor Beach, then you can opt for any local transport. It is well connected by roadways and happens to be at a distance of 48.6 km that would take around 1 hour. You can easily take a train to the Vasco Da Gama Railway Station or Margao Railway Station and then hire a cab or a bike to reach your destination.
- How to Reach Mobor Beach from Goa International Airport
The distance from Goa International Airport to Mobor Beach is around 38 km and will take you around 1 hour to arrive at the scenic spot. You will get several prepaid taxi services from the airport that would ensure you a comfortable journey to Mobor Beach. You can also rent a car or a bike and embark upon an impressive journey.
Best Time to Visit Mobor Beach


If an upcoming trip at Mobor Beach is waiting, then the best time to visit the place is during the winter months lasting from November to February. The weather during this time is pleasant and tourists can look forward to a refreshing seaside holiday. However, summers can be really sultry and the months between March to May can turn out to be extremely uncomfortable due to the scorching heat. The monsoon brings in heavy downpour and can spoil your entire trip, thus try to avoid paying a visit to Mobor during June to September.
What Not to Miss at Mobor Beach


Mobor Beach lies dotted with some fascinating retreats that you just cannot miss out on. These places are very near the beach and the visit to such luring spots will be worth your time and effort. 
Betul Fort and Lighthouse- To catch a glimpse of the infinite sky set against the sprawling sea, a visit to the Betul Fort is a must. Built by Shivaji Maharaj, this ancient structure encompassed within a rich history will offer you a memorable time and happens to be only 13 km away from the beach.
The nearby beaches- After spending some quality hours at Mobor Beach you can take a trip further south and explore the various other exotic beaches. The nearest one is the Cavelossim Beach, only 4.6 km away followed by other amazing destinations like Agonda, Palolem, Cola, and others.
The beautiful churches in and around Mobor- Pay a visit to some of the impressive churches near Mobor like the Holy Cross Chapel, St. Roque Church, St. Francis Xavier Church, and many others. Known for their artistic elegance, these churches will also offer you some moments of spiritual bliss.
Cutbona Jetty- It is another must-visit place lying near Mobor Beach at a distance of around 10 km. Here you will get to see one of the busiest fishing harbors and might even choose to set out on a thrilling fishing tour.
Other Essential Information About Mobor Beach
Watersports in Mobor Beach


Mobor Beach is the perfect place to try some exciting range of water activities and thus lures all the adventure seekers to grab onto some ravishing moments.
Jet Ski- If you want to meet the azure waves of the Arabian Sea, then do plunge into the adventurous maneuverings with the Jet Ski. Gear up with your life jackets and enjoy a thrilling ride across the ocean and capture some amazing views of the golden coastlines.
Banana Boat Ride- If you are traveling with your family and seeking for some fun-filled water sports, then do not miss out on the exhilarating Banana Boat Ride. Hold on to the boat tightly and feel the gushing sea wind racing against you as you glide past along the waves in the speed boat.
Ringo Ride- This exhilarating ride will surely offer you a bumpy splash as you embark upon a twisting and twirling experience along the calm waters. Enjoy the ride as the inflated ring will take you amidst the lovely blue waters of the Goan shoreline.
Parasailing- Mobor Beach will give every adventure seeker an incredible experience with parasailing. Head to the sea on a winch boat and from there begins one of the best experiences of parasailing. While fleeting past in the air, one gets to behold the majestic view of the azure sea and the stunning beach landscapes.
Nightlife at Mobor Beach


A trip to Mobor Beach will remain unfulfilled without a taste of the buzzing nightlife. After the day's sightseeing, explore around and infuse yourself with some refreshing moments.

Enjoy the local flavours at the shacks-The beach remains dotted with some aesthetic shacks where you can spend some relaxing hours. Sam's Beach Shack, Pearl's Beach Shack, Mike's Oasis Beach Shack, and plenty of others will offer you a delicious range of seafood to gorge upon. Sip onto some luscious drinks, enjoy the evening sea breeze and enjoy a blissful experience.

Beach parties-On various evenings, the shacks also arrange for party nights and one gets to dance along with some grooving beats. The lively aura of the place will embrace you with its warmth and lure you to hit the dance floor and seize some indelible moments.

Casino Night by the sea- Mobor Beach is the perfect place to indulge in some amazing casino games along with a delectable spread of cuisines. Hit the casinos, roll the dice and win your luck for the evening.

Take a stroll along the promenade-Lastly, you can simply embark on a leisurely walk across the small scenic town. Shrouded in simple rusticity, the place has a mystical aura that will offer you a reposeful stroll. Sit on the shorelines, watch the starry night and listen to the soothing sound of the crashing waves. Unwind all your worries and soak all your senses in the evocative essence of the sea.

Places to eat at Mobor Beach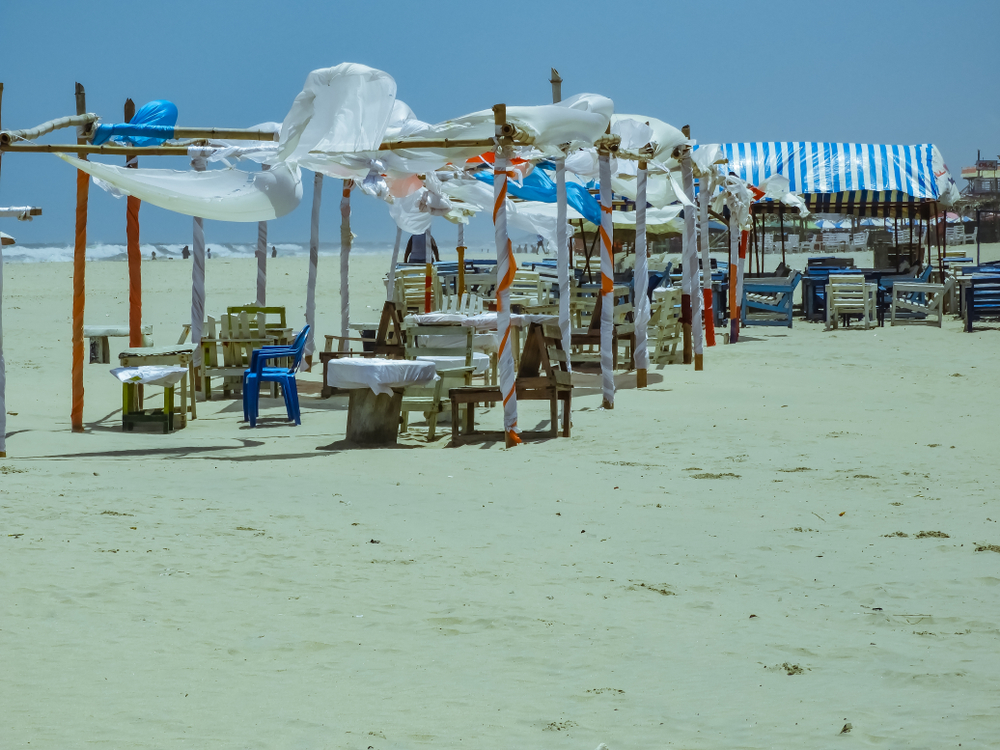 You will get plenty of seaside shacks and restaurants serving an exquisite range of sea fish and other delicacies at reasonable prices. Enjoy the refreshing winds and gorge upon the lip-smacking dishes.
Beach Grill: It is a multi-cuisine restaurant and will not disappoint you with its lavish range of food and beverages. You can also taste the premium range of drinks at the bar and the cozy ambiance of the place will surely soothe your minds.
Betty's Place: If you want to treat your taste buds with some exotic range of spices and delicious seafood, then do not miss out on Betty's Place. The thatched roof shack with fresco tables adds a special rustic charm to the place and the pleasing sight of the sea will greet you as you enjoy your meals.
Dom's Beach Shack: This is another lively place to visit with friends and family. The soothing music, the dimly lit atmosphere, the delectable food and the premium range of drinks will surely lure you to fill in your hungry tummies.
 James Cafe Beach Hut: You can also visit James Cafe Beach Hut for a romantic dinner. The outside seating and the lilting melody along with the tasty food will be a perfect choice if you are visiting Mobor with your loved ones.

Shopping at Mobor Beach
Flanked with colorful shops on the beachside, Mobor Beach will surely lure you to splurge some extra money on shopping. The shops comprise beautiful trinkets, impressive handicraft items, and antique pieces. As you take some time off from your sight-seeing, explore around the beach and get amazed by the fascinating range of fashion jewelry, loose garments, and seashell decors. You can easily pick some souvenir items to gift to your dear ones or pamper your own self with some unique purchases. Bargain well before you finally settle in for the price of any product.

Places to Stay near Mobor Beach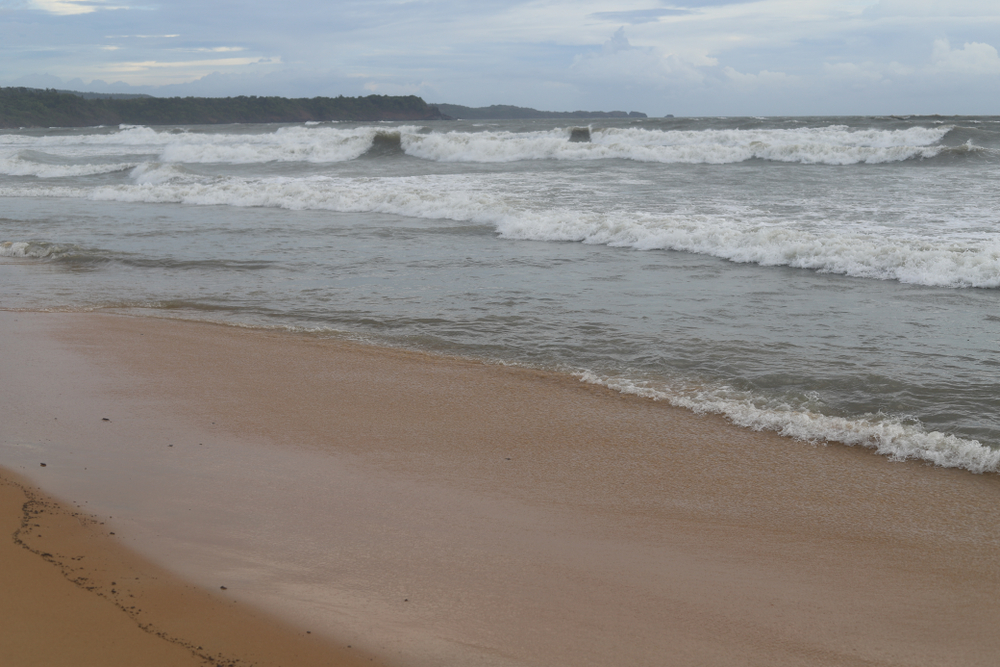 Mobor Beach offers you a range of accommodation, starting from luxurious resorts to budget-friendly hotels. For availing a hassle-free holiday during the peak seasons, always opt for advance bookings. Here is a list of some resorts where you can check-in for a comfortable stay.
Varca Palms Beach Resort-Lying nearby to Mobor Beach and sprawling over 14 acres of lush lands, this resort will offer you an incredible sojourn. You can surely look forward to a picture-perfect vacation as the rooms will greet you with a spectacular view of the sea. Packed with all the modern amenities like children's activity corner, fitness center, pool, Varca Palms is sure to make your stay memorable.
 Palmgrove Residency-If you are on a tight budget, then Palmgrove Residency with their tempting discounts can be the ideal choice for your accommodation. Located near to Mobor Beach, the resort is centrally located and comprises an in-house restaurant cum bar. All the rooms here have modern facilities and the hotel staff with their friendly service will ensure you a pleasant stay. The lush gardens here are ideal for an evening stroll and the resort is an apt location to throw reception or birthday parties.
Dona Sa Maria-It lies at a distance of 4.6 km from Mobor Beach and is an ideal quaint resort that will present to an enjoyable stay. All the rooms have their private seating areas where you can rest and enjoy the refreshing sea breeze. The resort also organizes for fishing activities and cycling trips and houses a perfect lounge ideal for throwing family parties.
Lord's Plaza- A luxurious stay at Lords Plaza will give you the very essence of premium quality services. The resort is the ideal location for throwing business meets or reunion parties and is well packed with all the contemporary facilities. You can opt for the deluxe or suite rooms and have a lavish time on the rooftop restaurant.


Things to Carry at Mobor Beach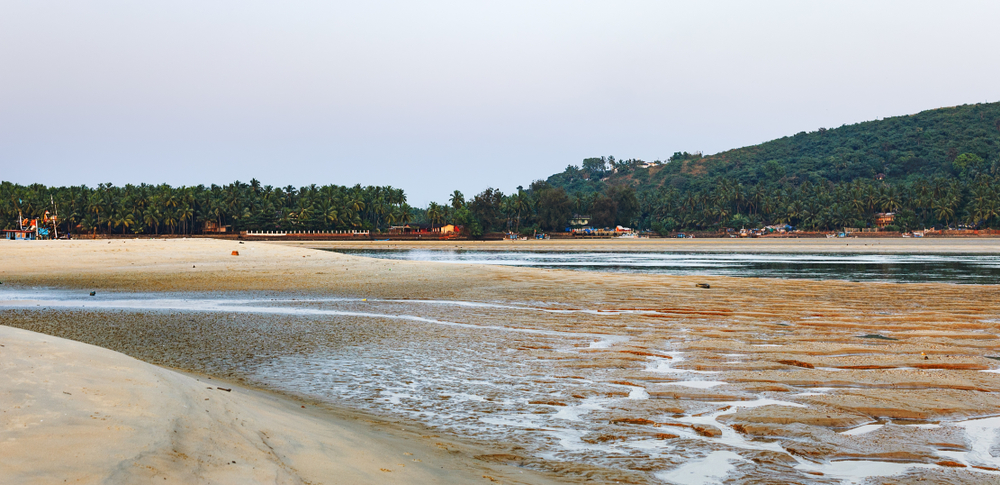 There are some prerequisite things one must carry when planning for a beachside holiday. Before you indulge, let's take a quick look at the list of items you need to equip yourself with.


Do not forget to pack in your shades, sunscreen, and hats as these will protect you from the glaring rays of the sun.

Comfortable attire, swimsuits, and flip flops are a must to enjoy a perfect beach vacation.

Keep a medicine kit handy with some bandages and necessary medicines.

Carry enough water as keeping yourself hydrated will help you to grab onto some unforgettable travel memories.

Shacks at Mobor Beach
At Mobor Beach you will find plenty of shacks serving you delicious food. Some of the well-known ones are:
Mike's Oasis Beach- Looking for a place to chill? Mike's Oasis Beach Shack will be the perfect place to head to where you can start with the sumptuous range of starters. Grab a glass of your favorite drink and spend an evening relaxing by the sea.
Sam's Beach Shack-From breakfast to late-night dinner, Sam's Beach Shack will always provide you their warm service. The cozy outdoor seating lures many visitors here and from Goan seafood to North Indian cuisines you will get everything under the same roof at reasonable prices.
Fisherman's WharfThis place  too has an amazing seaside ambiance and brings to you an exquisite range of seafood like squids, prawns, calamari, lobsters,  and various others. The unique taste of the local cuisine will surely be a welcome change for your taste buds. The aesthetic aura of the place adorned with beautiful artifacts is another delight for the eyes.
Vermon's Beach ShackThis shack happens to be one of the perfect places for a family dinner where you can also seek some blissful moments. The taste of the fresh cooked Goan dishes will linger on your mouths and fill your hungry tummies. The congenial service of the staff and the snug atmosphere will assure you of some quality time.

Medical Facilities near Mobor Beach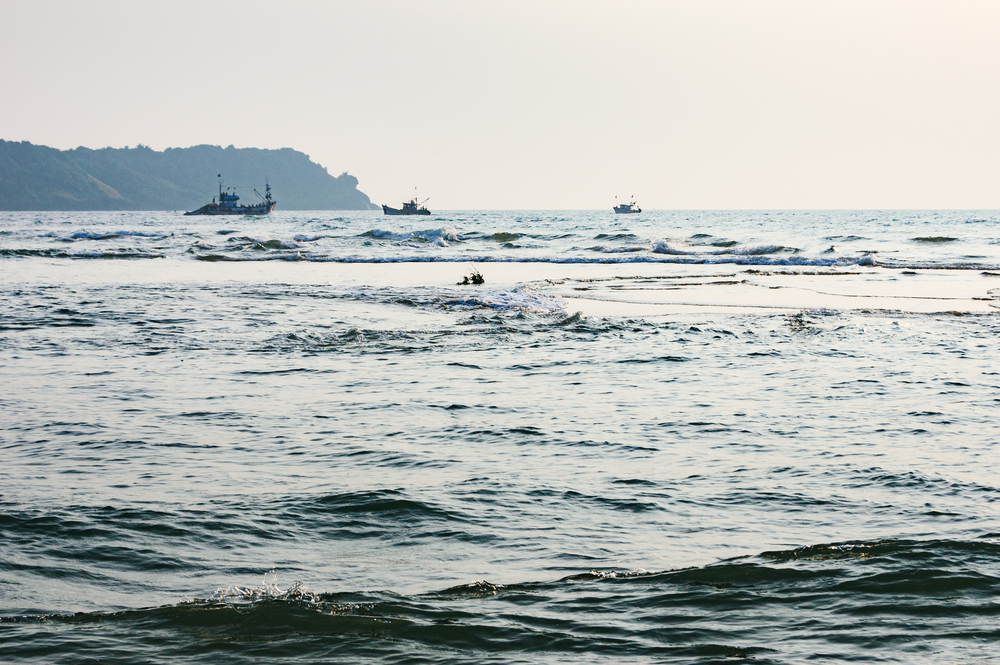 If any medical emergency arises on the beach due to sport activities or any other reasons, do not panic as medical help will surely be provided to you. The shacks that lie on the beach can easily fetch you some required medicines and even a doctor. Local pharmacies are there to assist you with the medicines and will render their best help with the medical aids. If the condition worsens, you can dial the medical helpline number and arrange for an ambulance to take you to the nearby hospitals at Cavelossim or Margao. However, tourists are often recommended to keep their own first-aid kits handy for treating any small injury or wounds.

Travelers' Tip before visiting Mobor Beach



Here is a quick check-list of all the things you should keep in mind before you set out for you trip to Mobor.

Remember to book your dates between November to March if you want to experience an enjoyable vacation. The weather during this time is ideal and assures one with a comfortable vacation.

In case you want to try your hand at some exciting water sports, then do make sure you are wearing your life jacket and always pay heed to the lifeguards as they are much more familiar with the ways of the sea.

 Be very cautious about your documents and cash and do not fall prey to any kind of fraud traveling agencies. 

Do not indulge too much in drinks and create the space for any untoward occurrences. Keep safe and enjoy all that the beautiful place has to offer.