About Guindy National Park
Sprawling over 2.70 KM square of land, Guindy National Park has been ranked the eighth smallest national park of India. Also, it is the only park situated right in the middle of a city. Established in the year 1978, the park got its protective atmosphere to preserve some of the rare and endangered species of wildlife. To fulfil this, the park is completely restricted from any human activities like poaching, hunting, etc.

With well-established boundaries, the park successfully houses more than 350 species of vegetation along with 150 species of birds and 14 species of wild animals. You can also spot more than 60 species of butterflies and spiders as well as numerous amphibians and reptiles. Utmost care has been taken to keep up their natural habitats and several restrictions have been made to support the same.

People like to come here to stroll around the park to witness various species and capture them inside their lenses. It is also a good place to come close to nature and understand its importance in our lives. Children should definitely be brought here in order to get sensitized in relation to wildlife and its preservation

As the park is settled amidst the city, commuting to the park and finding various eateries as well as places to stay near it becomes very convenient. With all these facilities, Guindy National Park will not let you go disappointed.
How to Reach Guindy National Park
- By Air: Chennai International Airport is situated at a distance of 10.2 km from Guindy National Park. You can find a direct or indirect flight to the airport from the source city and avail local transport to cover the rest of the distance. You can easily hire a taxi, book a cab or hail for an auto from the airport to the park.

- By Bus: The park is situated in the middle of the city and hence there are a lot of buses passing from the park. 1B, 21G, B29N, D70 and PP21 are some of the lines which will take a halt on Guindy Bus Stop. You can descend there and walk the rest of the distance to the park which will take just 5 mins.

- By Road: As mentioned several times, the park is situated in the middle of the city connecting it to the rest of the city via various major roads. You can hire a cab, book online, hail an auto or self-drive to the park. Please note that there is parking at the national park which will charge you an amount of INR 50 for a heavy vehicle, INR 15 for a four-wheeler and INR 05 for a two-wheeler.
Best Time to Visit Guindy National Park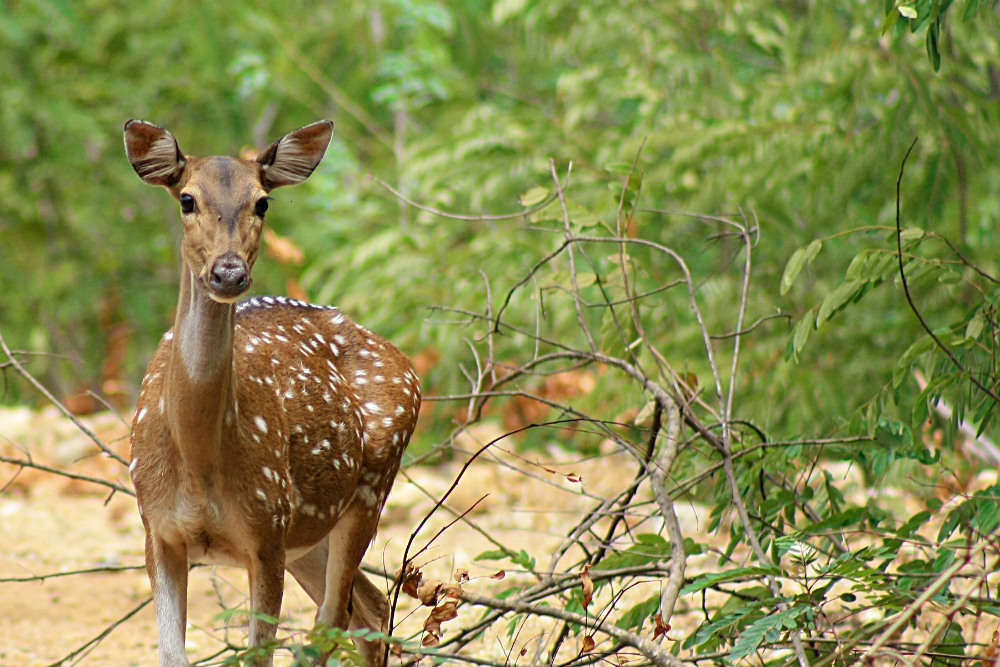 The best time to visit Guindy National Park is the months between October and May. This is the time when you can expect to see various species of animals in their natural habitat. In the initial months of winters, you can be assured of a soothing temperature and very less amount of humidity in the air. This is also the time when birds from different corners of the world migrate to the park hence you can expect more number species of birds from around the world.

However, as you step into summer months, you should keep in mind the humidity and temperature of the area and plan accordingly. But during this time, witnessing various species of animals is assured. Lastly, it is highly suggested to skip monsoon months as sudden and strong showers could become a hurdle into your excursion as the surroundings will become muddy and slippery.
What Not to Miss at Guindy National Park


Guindy National Park has various sites of attraction in its vicinity which one should not miss at any cost. Here are some of the best places you must not miss on any cost.


1. Chennai Snake Park: India's first reptile park, Chennai Snake Park is situated right next to the Children's Park in the Guindy National Park. It is loaded with a variety of reptiles and amphibians which are a sight to behold.


2. Guindy Children Park: It is a small playground brimming with various slides and swings for the little toddlers to play on. The kids can enjoy their share of happiness here while you wait for the food ordered in the cafe situated right next to it. Moreover, for a change, you can also try one or two of the slides.
Gandhi Mandapam: A series of memorial structure on Sardar Patel Road is what comprises of Gandhi Mandapam. The very first structure was the memorial to Gandhi and hence named after him. You must go there to witness the rest of the beautifully constructed memorials too.


3. Rajaji Memorial:
Rajaji Memorial is the birthplace as well as the former house of Chakravarti Rajagopalachari who was the last Governor-General of India. The place consists of a library and a gallery full of pictures giving a window to peek into the glimpse of his life.
Other Essential Information About Guindy National Park


- Location: Range Guindy, Chennai, Tamil Nadu 600025

- Timings: 09:00 am to 05:30 pm on all days of the wee

- Entry fee:

1. Individual Entry: Adult - INR 15; Students of Government schools - INR 2; Students of in Private schools - INR 10

2. Entry with Camera: Still camera - INR 10; Video camera - INR 75; Documentary film production with the help of a video camera - INR 2000

3. For Snake Park: Still camera - INR 25; Video camera - INR 150

- Parking fees: Heavy vehicles- INR 50; Four wheelers- INR 15; Two-wheelers- INR 5


History of Guindy National Park 


The only park located inside a city, Guindy National Park was declared a forest reserve in the year 1810. Initially, it was an adjoining area of the Guindy Lodge, now known as the Raj Bhawan which is the official home for the Governor of Tamil Nadu.

However, later between the years 1961 and 1977, this place was purchased by the government and a vast chunk of the forest was reserved to construct memorials and educational institutes. Gradually in 1978, the park was established as a National Park and separated from any concrete structures standing nearby. After crawling all these steps, the present picture of the park has been moulded
.


Biodiversity at Guindy National Park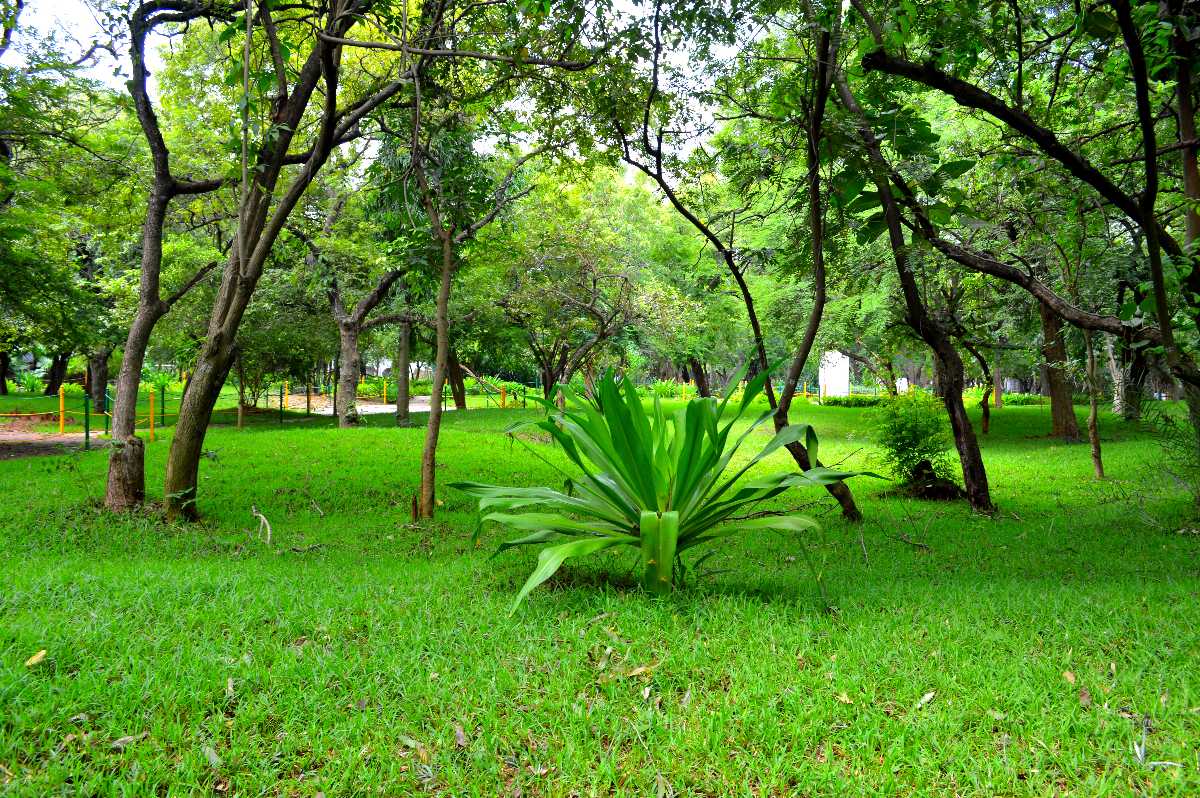 - Flora


1. The park has an abundance of natural vegetation summing up to more than 24 varieties of trees and
350 species of other plants.

2.
The evergreen and deciduous trees found in the park are Albizia Amara, Sal, and Chloroxylon spp.

3.
You will also find a few blotches of Sal Forests whose existence has been threatened by us.

4.
There are some tropical dry evergreen scrublands namely Catunaregam Spinosa, Ziziphus glaberrima, Dichrostachys cinerea and Carissa spinarum.

5. Some of the other varieties of trees include Manilkara hexandra, Drypetes septaria, Mimusops elengi, Flacourtia indica, strychnine tree, Eugenia spp., Atlanta Monophylla, Ceylon ebony, Annona Squamosa, Feronia Limonia, Azadirachta Indica, etc.


- Fauna

1. The park houses more than 14 species of wild mammals, 150 species of birds, numerous reptiles and amphibians along with more than 60 species of spiders and butterflies.

2. Mammals include jackal, sloth, chital, black-naped hare, blackbuck, spotted deer, jackal, small Indian civet, three-striped palm squirrel, dhole, common mongoose, hyena, jackal, bonnet macaque, hedgehog and Indian spotted chevrotain.

3. The species of birds include local as well as migratory birds namely Grey Partridge, Paradise Fly Catcher, Crow Pheasant, Parrot, Black-winged kite, Eagle, Golden-backed Woodpecker, Stone Curlew, Parakeet, Tailor Bird, Pochard, Open-billed Storks and Honey Buzzard.

4. Also, there are some rare reptiles like Fan-throated Lizard, Geckos, Lizards, Saw-scaled Viper, Chameleons, Star Tortoise, and Indian Monitor Lizard.


Places to Eat around Guindy National Park 


Settled in the middle of the city, Guindy National Park is surrounded with an array of cafes and restaurants like Prems Graama Bhojanam which serves tasty South Indian food whereas Liu's Waldorf serving Chinese delicacies. Choose your culinary interest and head to the one serving the same.


1. Chennai Snake Park Trust: Chennai Snake Park Trust is a small canteen situated right next to the Children's Park in Guindy National Park. Your little toddlers can play in the park while you are waiting for your yummy food to arrive.


2. The Dining Room: Overlooking a lily pond, The Dining Room serves you a variety of options for cuisines from around India. To maintain the authenticity and taste of cuisines, the food is served in clay pots. You must try this restaurant to have a glimpse of the Indian culture.


3. Peshawari: The place has a warm ambience and one can relish on typical North Indian food in the south of the country. The options on the menu will spoil you for choices and any choice you make will be perfect.


4. That Madras Place: That Madras Cafe has a vibrant ambience with open windows to let natural light seep into the cafe. You can relish upon their loaded menu of Italian cuisines in this crisp atmosphere which makes you stay for a little long.

Travellers' Tip for Visiting Guindy National Park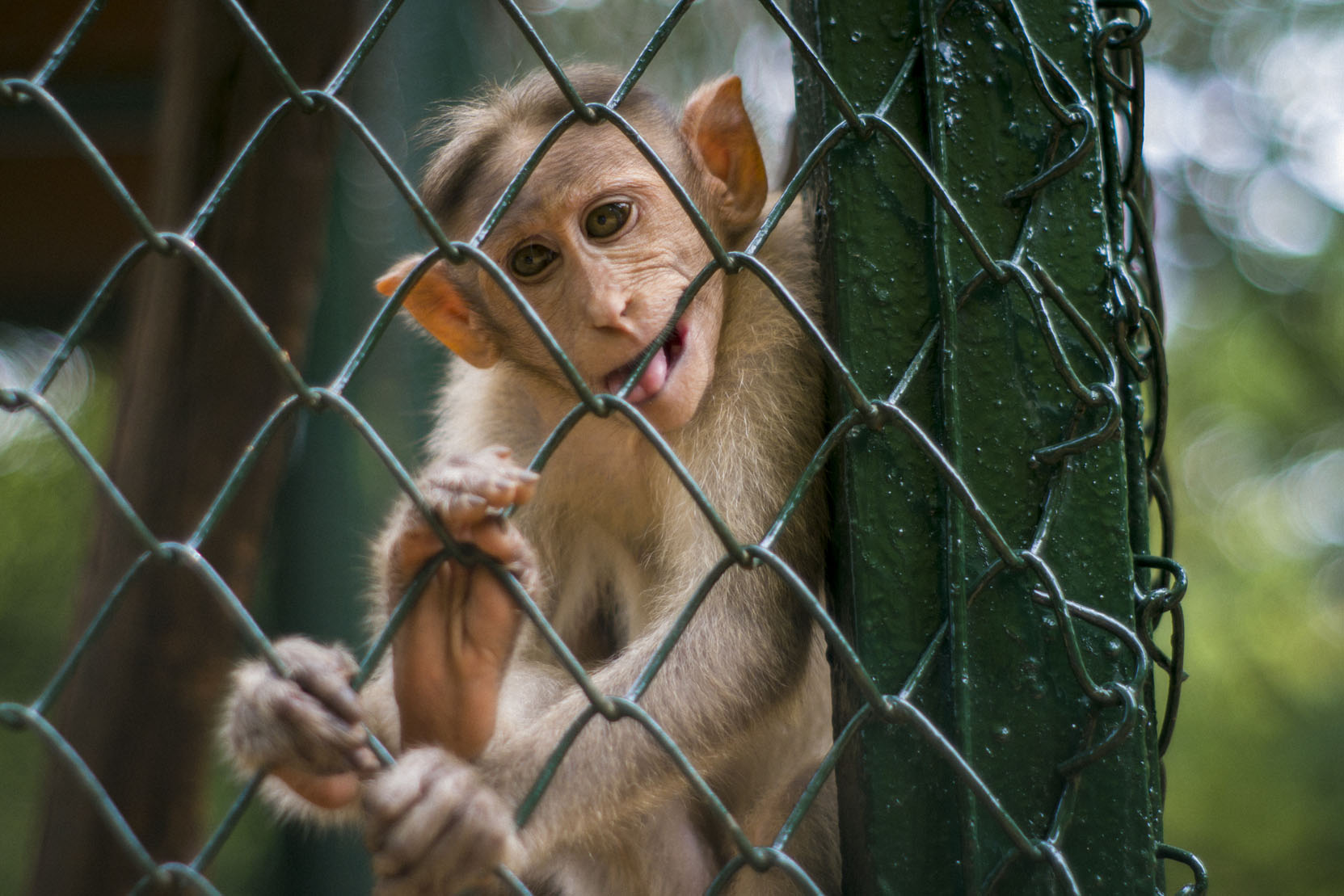 Traveller's tips always come in handy when visiting a new place. Here are some things you should take care of while exploring the woods of the Guindy National Park


1. Keep a water bottle with you as hydration is must while  walking outdoors.


2. Make sure to pack some food and snacks with you as there is only one eating joint inside the park.


3. Wear comfortable and fitting shoes as you will have to walk a lot inside the park.


4. Maintain silence inside the park as to not alarm the wild animals.


5. You must wear breathable clothes which are of neutral colours that can merge with the hues of the surroundings. Avoid wearing neon and bright colours as animals can get attracted towards with an alarming mind.


6. Make sure to carry something to cover your head like hat, scarf, etc in order to protect yourself from the sun.


7. Take a garbage bag along with you so that you can carry your garbage back and dispose it off in a dustbin.