About Pin Valley National Park
Located in the calm and serene location of Lahaul and Spiti districts of Himachal Pradesh, this quaint and enchanting national park is a cold desert, replete with a variety of natural landscape features. If you are someone who enjoys the peace and calm of nature and have an appetite for natural beauty, then this heavenly site is a must-visit place for you.

The drastic variety of landscape features that are present at this national park are enough to catch the attention of any tourist. The valley is surrounded by the beautiful and green valley of Kullu district and bare and brown mountains which become a beauty during the season of snowfall.

The sprawling fields, which give an abundant view of the valley and spread up to a vastness that seems unrealistic to the sight, add to the charming view of the valley. The area is mainly influenced by typical Buddhist Tibetan culture and was established in the year 1987 on 9th January.

It is known that the high altitude of the park and the near extreme temperatures lead to sparsity of vegetation and forms a natural habitat for many endangered animals like the snow leopard and Siberian Fox. Along with an exotic variety of flora and fauna, one can also find various medicinal plants at the location, some of which have been declared endangered. Spread over an area of 675 square meters and resting at an altitude of 3300 – 6632 meter, this place is a sight of sheer beauty. 
How to Reach Pin Valley National Park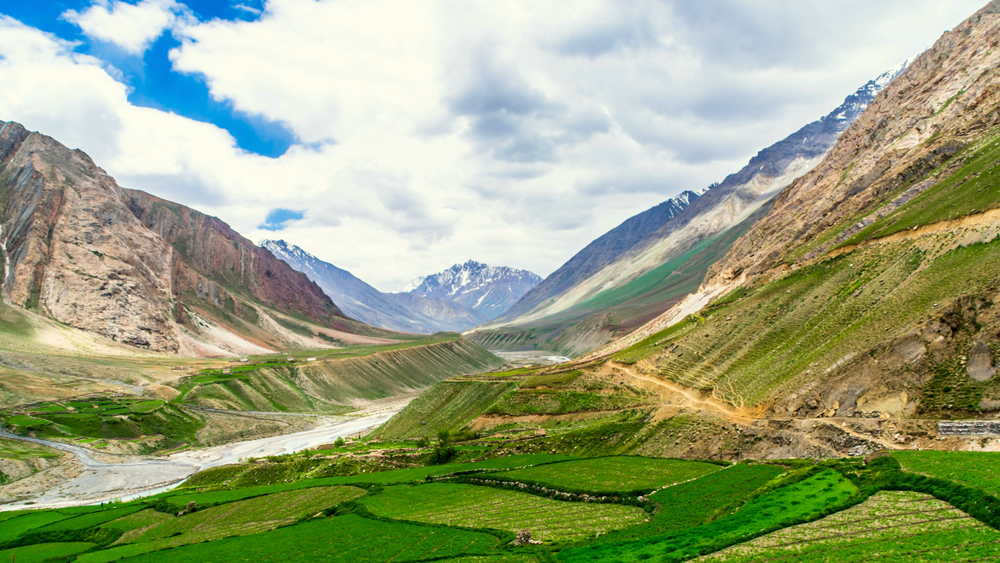 In order to reach the Pin Valley National park, you can pick from the following two routes: 
Summer Route: open from July to October:
One can choose a road route or air route to reach Chandigarh to Shimla and Kullu, which is a distance of 272 km. From Kullu, you will have to reach Kaza via Manali through a bus, which will take you through Rohtang Pass and Kunzum Pass, which is another 260 km.

From Kaza, you will need to take a bus or jeep to reach Mikkim, which is 32 km. From Mikkim, you can take a walking route to cover the next 10 km and reach the park on foot. 


Winter Route:  open during the remaining months:
To cover this route, you will have to reach Shimla and head for Tapri via Bus. From Tapri, head to Kaza via bus. From Kaza, the Pin valley national park lies 32 km above and 10 km away, which will be covered on foot. 

The nearest rail route can be found in Shimla and the nearest air support can be found in Kullu. At each of these spots, you will find ample local support to guide you on your way. 
Best Time to Visit Pin Valley National Park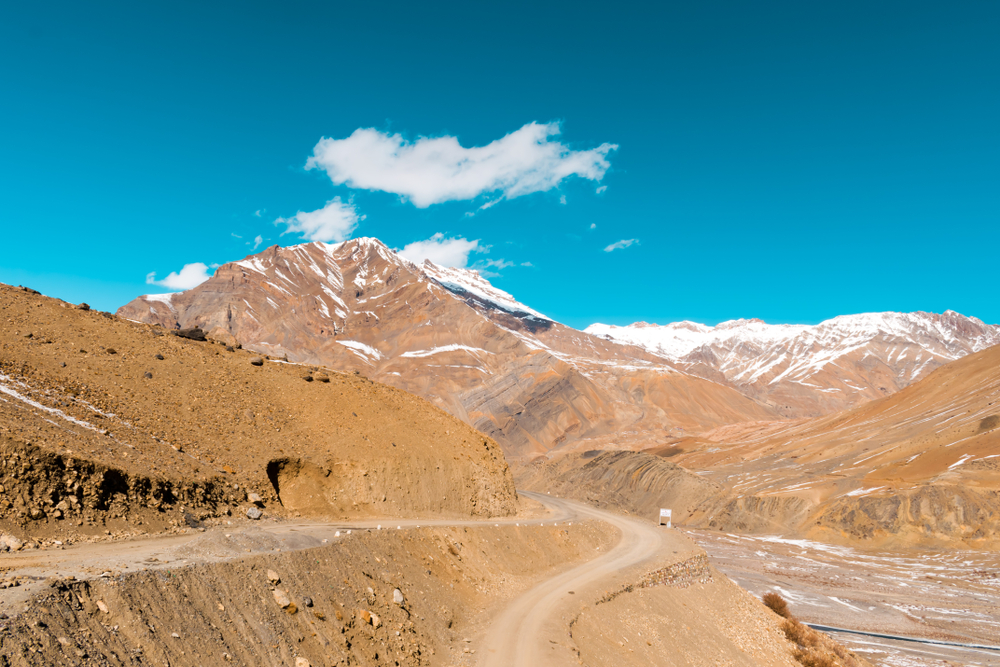 July to October:
During this time, the weather is quite favorable. During this period, the month of August is one of the most favorable time to visit, since the temperature is neutral. 
November to March: During this time, the area witnesses intense snowfall, and the temperatures are quite low. It might not be a very convenient time for tourists to come and visit this national park. 


April to June: During this time, the winters come to a halt and the area experiences mild sunshine but the crowds are still scant during this period. Rains are very rare in this dry region. 
What Not to Miss at Pin Valley National Park



1. Explore the variety of flora and fauna at the Pin Valley National Park: 
The area has been blessed with its own unique flora. There are a variety of unique medicinal plants that grow here, including dry alpine scrub, birch trees, and juniper trees. Yet, there are around 400 different types of plants that can be found within the park. Over here, you will find over 20 different species of animals that are exclusive to this region.

One of the notable animals found in this region is the snow leopard, which is currently on the list of endangered animals. Other animals common to this region are the Red fox, bearded vulture, golden eagle raven, snow cock, weasels and the Himalayan Chough.
2. Plan day time camping at the valley:
The valley is the perfect setting for day time camping with friends and family, wherein, you will be able to take in the beautiful surroundings all day long and immerse yourself in the silence of the Himalayas.
 

3. Enjoy Adventure Sports:
You can always engage in convenient sports activities at the mountains, such as skiing, during the winter months. Many people who cannot or do not wish to undertake a physically challenging activity, while at the valley, often engage in such sports. 


4. Plan a Trekking Expedition:
While you are here, you may also start on small treks around the valley, which will take you to the beautiful and picturesque sights around the mountains. The Pin Parvati pass trek is one of the most popular trekking routes that you can embark on. 


Places to Visit Near Pin Valley National Park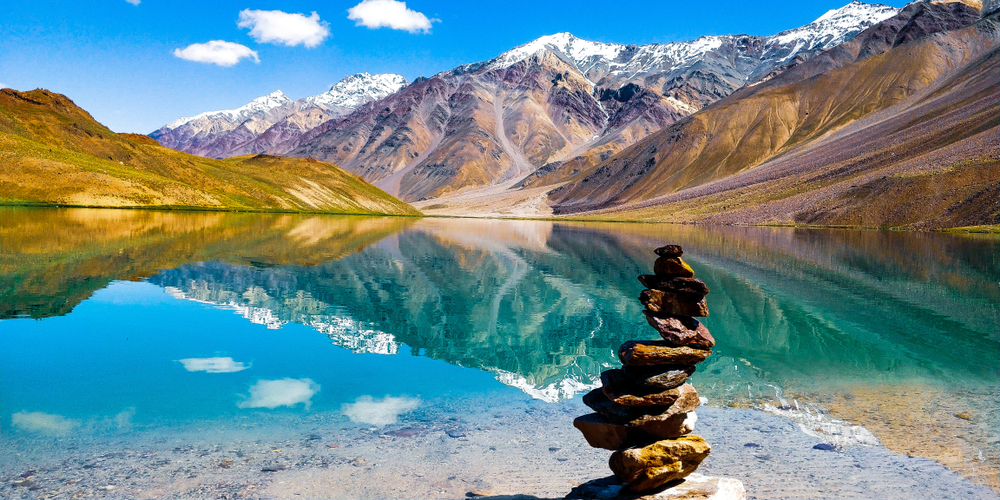 1. Bhabha Pass Trek:
This is one of the most popular trekking routes for those who have a flair for trekking and adventure. Tourists who come to visit the Pin Valley National park, certainly pay a visit to this trekking route, which will take you through an enthralling scenery of lush greenery and unique landscapes. 
2. Dhanka Gompa Trek: Another popular trek that you can undertake while you are visiting the Pin valley national park, is the Dhanka Gompa trek. This village lies between the towns of Tabo and Kaza and holds a spectacular view of the surrounding valleys, which is why tourists love to come here and experience these with their own eyes. 

3. Tabo Caves: Founded nearly 1000 years ago, the ancient Tabo monastery is decorated with various iconic paintings and mud statues. The archaic structure of these caves are a beauty that you must witness while visiting the Pin valley national park. The mere structure and the location of these caves is a stark wonder for many historians, who are still studying these caves. These caves were used by monks for accommodation. 


4. Spiti River: While you visit the Pin Valley National park, it might be worthwhile to extend your journey and take a ride in the Spiti River. Activities like River rafting are highly famous in the river. 

5. Chandratal Lake: Located at an elevation of 4250 meters, this lake is an attractive tourist destination for those who travel up to the Pin Valley National park. There is a single island on one side of the lake, from where you can take some of the most breathtaking views of the surrounding scenery.

There are numerous peaks and meadows surrounding the lake, each of which are a beautiful display of natural bounty. The beauty of this lake has also accorded it the title of the most beautiful lakes in the world. 
Other Essential Information About Pin Valley National Park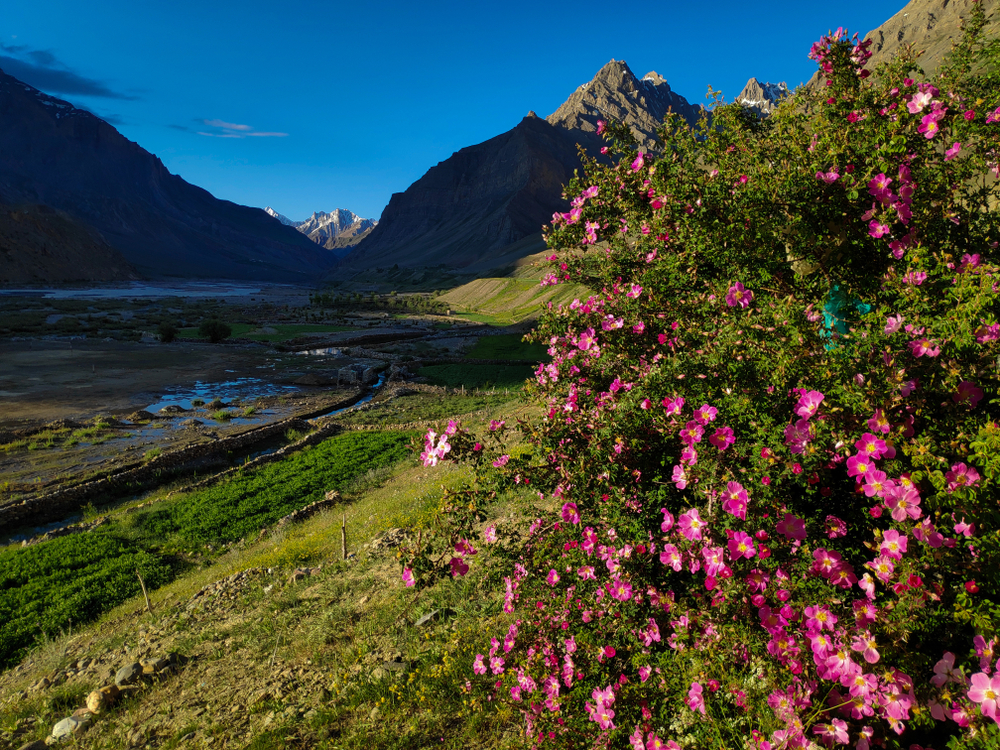 Location:
Kaza, Valley, Himachal Pradesh 172117; Distance between Kaza and Pin Valley is 30.9 km

Timing: Monday to Sunday; 6:00 AM to 6:00 PM. The park remains closed on national holidays. 
Accommodation in Pin Valley National Park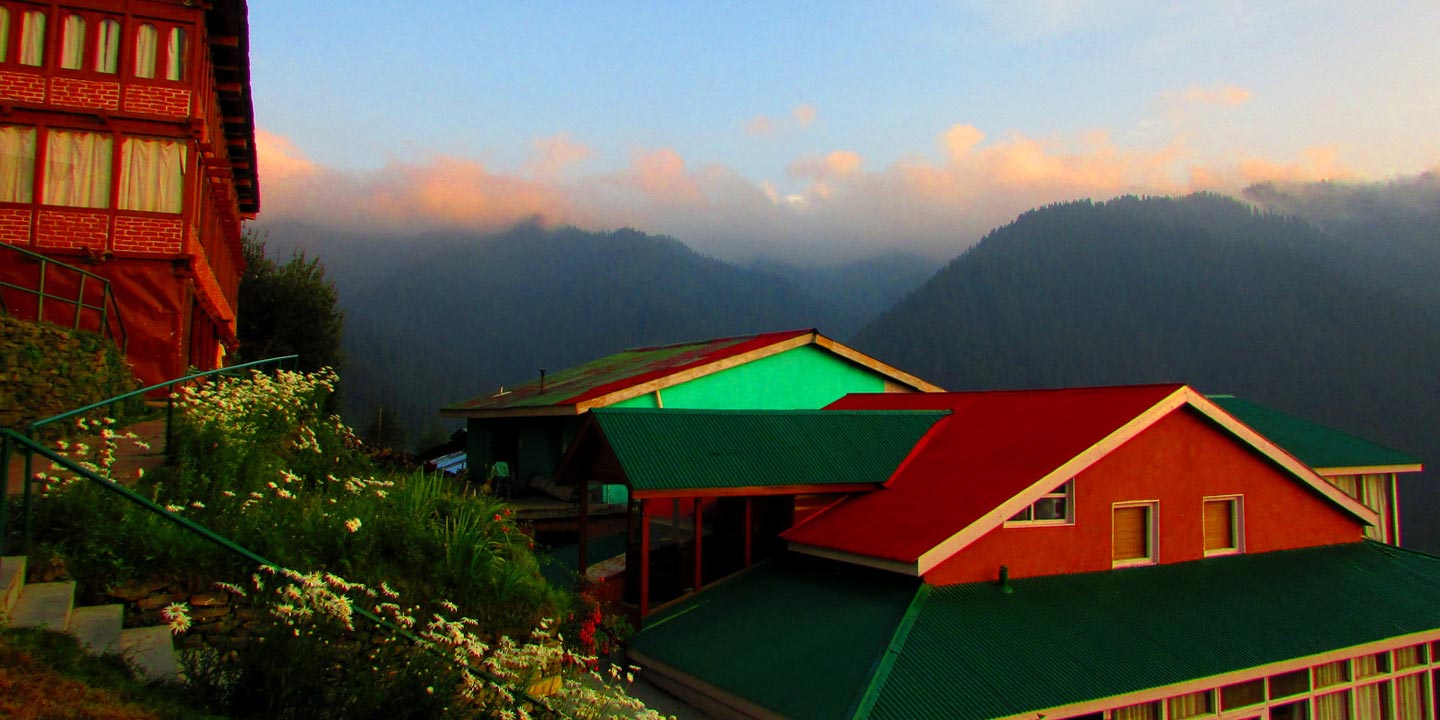 Credits: Banjara Homestays
1. Homestays: Homestays are one of the most popular modes of accommodation for travelers to this valley. The closest location for a homestay in Pin Valley is Mud Village. Over here, you will find some of the most prominent homestay options for your stay such as Pin Valley Homestay, Tara House Homestay and more. Homestays can also be located at locations like Kaza. It is best to take a local vehicle and ask them to drop you to these locations when arriving at Pin Valley National park. 


2. Banjara Retreat Kaza: Providing an excellent accommodation facility for tourists, this retreat is perfect for anyone who wishes to enjoy comfort and leisure at the same time. The Banjara retreat has been fitted with every item of convenience that you might look for while resting in a humble abode such as this one. 


3. Parasol Camps and Retreat: For an even adventurous stay option, you can choose the Parasol camps, which provide a convenient and eventful stay option for tourists. These camps and retreat are located close to the pin valley national park and can be accessed easily with the help of a local vehicle. 


4. Sangam PWD Resthouse:
Get yourself a comfortable and relaxing stay option at this rest house, which is located very close to the national park and houses every amenity that you might need for a restful stay. The rest house is located at a prominent place which offers a spectacular view of the surrounding valleys and mountains, at any one of its spacious balconies. 

Tips for Visiting Pin Valley National Park


- If possible, always take a local guide with you on your visit to the Pin Valley National park. 

- You will need various equipment in addition to necessities over here, including, high altitude tents, sleeping bags, binoculars, cameras, extra pair of clothing, packed food and water. 

- Make sure that you are carrying the right pair of shoes, preferably boots when visiting this high altitude destination. 

- If you wish to embark upon trekking expeditions around the park, make sure that you are medically fit to do so. 

- Please note that a special permit is required to travel within 40 km of distance from the Tibetan border. Make sure that you are equipped with the necessary permits while visiting the region.