About Taronga Zoo
Taronga Zoo is located on elevated land in the suburban area of Mosman on the banks of Sydney harbor, in New South Wales, Australia. Australia's largest zoo, opened on 7th October 1916, is divided into 8 geographic regions and has a zoo shop, a café, and an information center and it is one of the finest places to visit in Sydney.

The iconic zoo, spread over 69 acres of harbor land, is habitat to some of the exotic flora and fauna which include, but not limited to Australian Kangaroos, Koalas, Wallabies, Sumatran Tigers, Asian Elephants, Platypus, etc. A long list of additions to the Taronga Zoo includes a giraffe house in 1923, a marine museum or fish tank in 1927, Tahr hummock in 1932, and tiger dens in 1939. 
The 4,000 strong brigade of animal kingdom belonging to 350 species delights the wildlife enthusiasts. The scintillating views of Sydney Harbor Bridge, the Sydney Opera House, and the City's Skyscrapers fascinate the visitors.

A range of experiences like tiger trek, elephant trail, serpentarium, and tours such as keeper-guided Wild Australian tour, VIP Aussie Gold tour, Nuara Diya tour, Roar & Snore tour, etc, captivate and entertain visitors. Shows such as Seal show, Chimpanzee keeper talk, Penguin talk, Sky safari, and Wild ropes attract droves of visitors throughout the year. Every year 1.5 million tourists visit Taronga zoo.
The zoo, which supports wildlife conservation, has had success in breeding exotic and endangered species like a pygmy possum, the koala, brush-tailed bettong, and parma wallaby. Its rainforest bird sanctuary is habitat to lyrebird, bowerbirds, honeyeaters, fruit pigeons, Australian parrots, and New Zealand Kiwis.
The "rustic bridge" opened in the year 1915, is described as the romantic tract sequestered by the trees.
How to Reach Taronga Zoo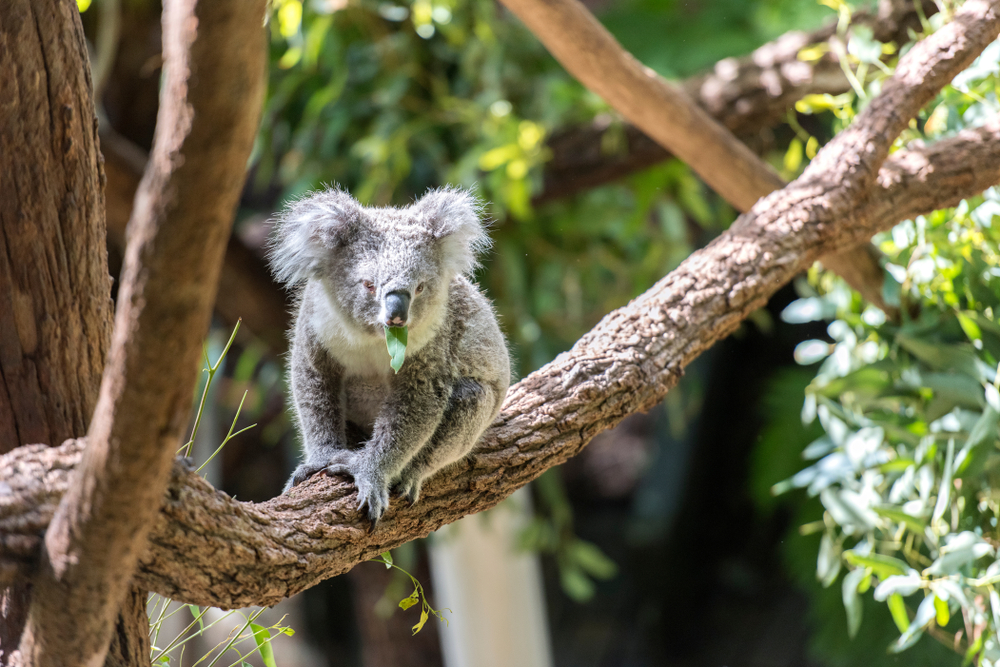 - 
Visitors can reach Taronga Zoo from Sydney airport either by engaging a taxi, shuttle, Towncar, uber, or by public transport. Self-driving is the cheapest mode of transport from Sydney airport to Taronga Zoo, which costs around Rs. 140 – 210.
- Taxi is the quickest mode of transport from the airport to the zoo and usually takes 24 minutes. The fare is around Rs. 3000 - 3700. 
- A combination of a train and ferry travel can take a visitor from the airport to the zoo in 55 minutes and costs around $ 77 (Rs. 3767).
- Public bus transport from International airport to Central Station by T8 and a change over at central station to M30 will take a visitor to Zoo. Total travel may take 55 minutes to 1 hour and may cost Rs. 1050 -1100.
- Towncar is the most expensive and the fares range around Rs.6500 -9000. Uber charges Rs. 2500- 2900, to carry passengers from the airport to the zoo. 
- All-day parking is available at the zoo premises for $19 (Rs. 930).
Best Time to Visit Taronga Zoo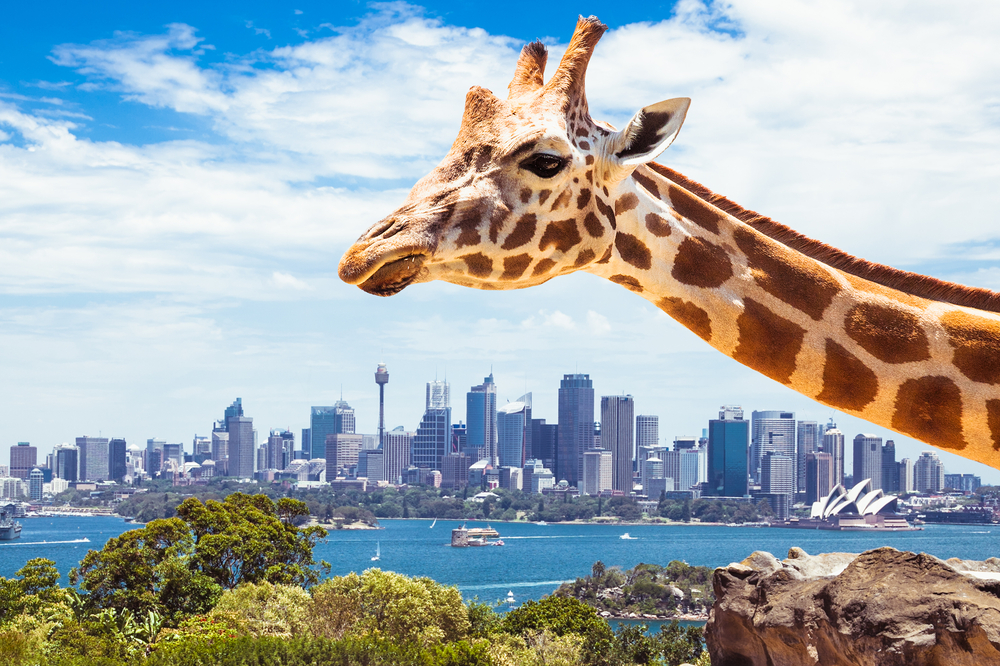 Taronga Zoo opens every day of the year from 9.30 a.m. – 4:30 p.m. It remains open even for Christmas festivals too.
The most suitable periods to visit Taronga zoo are September, October, and November. Sydney experiences springtime during this season. The next preferred times of the year for a zoo visit are March and August. During these months, temperatures and humidity remain low and suitable for outdoor activity.
The most preferential time of the day for a zoo visit is during the early hours. The crowds will be sparse and the day will be pleasant. The animals too would be active and fresh.
What Not to Miss at Taronga Zoo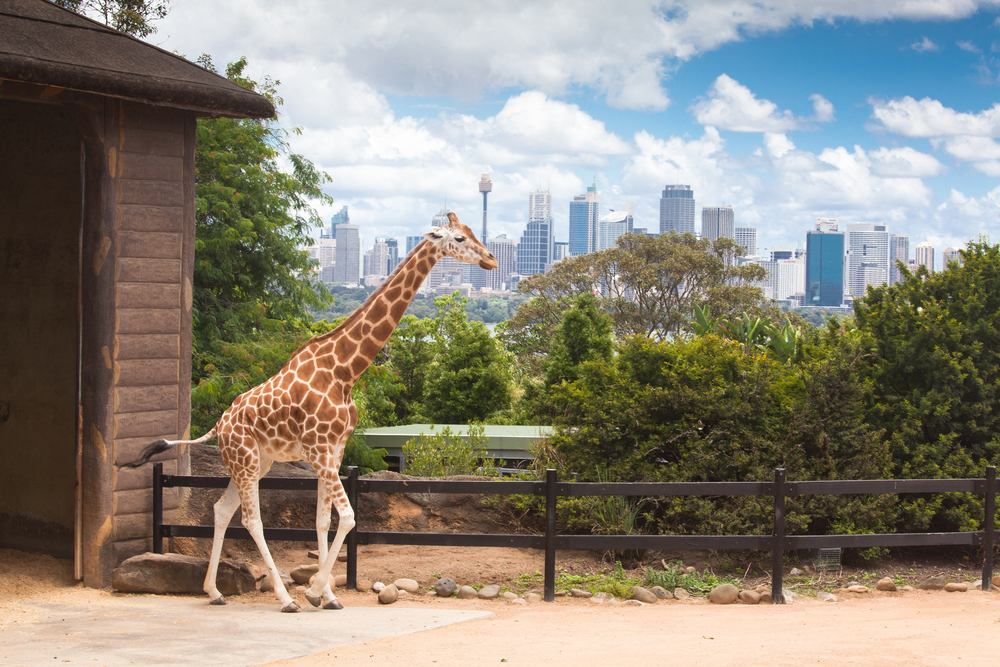 The most preferred and highly visited programs in Taronga Zoo are the QBE bird show and the Seal show. Both of the shows are free for those who buy Taronga Zoo entry tickets. 
1. Bird Show
QBE, the free-flight bird show, which begins daily at 12 pm and 3 pm, showcases the quintessential behavior of the birds in their natural surroundings. Visitors can expect to see an Andean Candor spreading its 3-meter broad wings or watch the flight of Red-tailed Black Cockatoo and Galah against picturesque Sydney harbor skyline. The duration of the show is 20 minutes.
2. Seal Show
The Seal show happens at 11 a.m. and 2 p.m. daily with an additional show on weekends at 1 p.m. Visitors will be enthralled by the seals' instinctive skills of fishing, climbing and diving maneuvers. Also, learn about the marine environment and watch the inborn abilities of Australian Sea Lion, Californian sea Lion, and New Zealand fur seal, etc.
3. The Taronga Zoo has over 20 shows and keeper talks on a day to day basis. The 10-minute keeper talks are free to attend for entry ticket buyers and showcase the feeding sessions of the animals in their natural habitat.
4. Elephant keeper talk happens daily at 1:30 p.m. The 10-minute show presents Taronga's Asian Elephants display their natural languid walk and grace, led by the lady of the house.
5. Giraffe keeper show highlights the gentle yet resolute behavior of the amazing creature. The 10-minute show starts at 1:30 pm daily.
6. In the Meerkat Keeper show, which starts at 11:30 daily, visitors get to see how the energetic gang of meerkats feed on insects, fruits, and vegetables. 
7. The visitors will be thrilled to learn and see the socio-familial dynamics in the Gorilla (daily 2:30 pm) and Chimpanzee (12 pm daily) keeper talk show. They will observe up close their food habits, intelligence, and cognitive behavior. 

8. In the penguins' talk show (2:40 pm), the host explains the journey of penguins to the Taronga Zoo, and how the injured penguins reach the zoo and find rehabilitation in their new home.
9. Visitors can learn a lot about reptiles (show time: 11:30 pm), Koalas (Show time: 3:30 pm), and spider (Show time: 3 pm Mon-Fri) in their respective talk shows.
10. In the Komodo dragon show, the tourists will learn about the aggressive nature of the carnivorous lizards and watch their brutal eating habits. The talk show runs Monday, Wednesday and Saturdays at 11:00 a.m.
Capybara is the new addition to the list of animals to the Taronga Zoo.
11. Encounter the animals' tour under the supervision of experienced rangers, enables the tourist to get closer, one to one eye contact, with Koalas, penguins, giraffes, meerkats, birds, and elephants. Visitors can take selfies or pictures of themselves with their favorite animals.
12. Tiger trek
The free to enter "tiger trek" tour equips onlookers about the different facets of Sumatran tigers like their habitation, hunting skills, and their dwindling population. Enthusiasts get to watch the majestic tigers from close quarters.
13. The free sky safari ride in a gondola enables visitors to watch the breathtaking beauty of picturesque surroundings including Sydney sky harbor, animal enclosures, and changing vistas at every turn. 
14. Wild Rope Courses
The 4 adult & junior wild rope courses of different levels, which let visitors navigate suspension bridges, climb walls, and slide, pump up the adrenalin and conquer fears. Two wild rope courses are available for kids too. The course time ranges between 45 minutes to 2 hours based on the package and type of challenge selected. Tariffs: Adults- $ 39 (Rs. 1908), Juniors- $34 (Rs. 1663), and children- $22 (Rs. 1076). 
15. A range of animations, live shows, and action-packed short films at the Taronga Centenary theatre keep visitors spellbound.
Other Essential Information About Taronga Zoo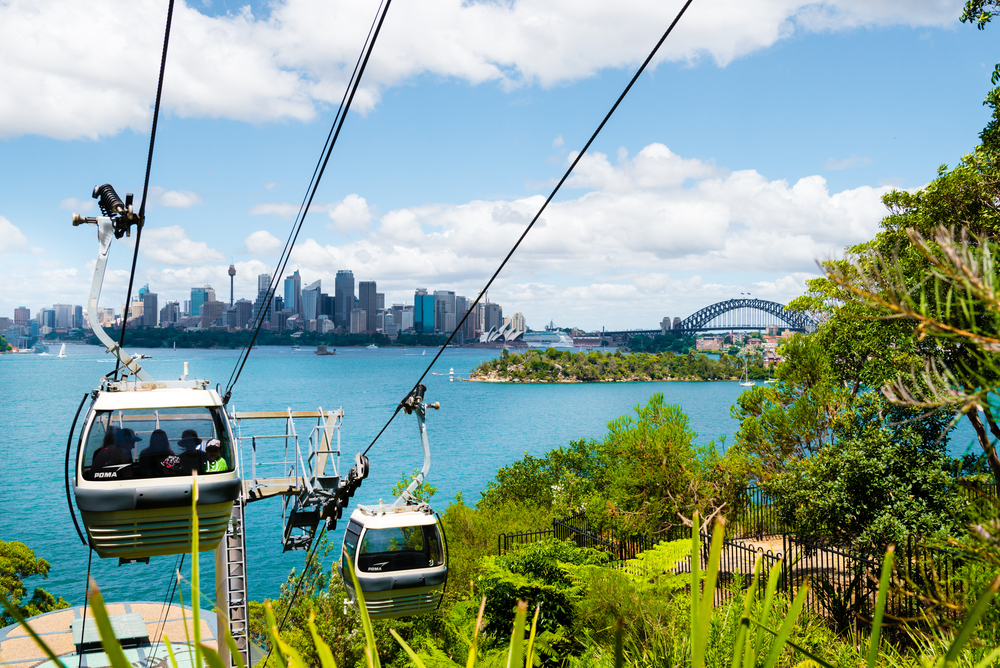 Location:
Bradleys Head Road, Mosman, Sydney, New South Wales, Australia.

Timings:
The zoo opens from 
- 9:30 a.m. – 5 p.m. from September to April.
- 9:30 a.m. – 4:30 p.m. from May-August.

Entry fee:
- Adult - $ 47 (Rs. 2299)
- Child - $ 27 (1321)
- Family 1 Adult & 2 children - $85.60 (online)
- Family 2 adults &1 children - $101.60 (online)
- Family 2 adults & 2 children - $124.80 (online)
- VIP Aussie Gold Tour - $99 (Rs.4844)/adult, $69 (Rs.3375) per child.

Facilities for visitors:
The zoo's mobile app dishes out all kinds of information to the visitor to plan the day, find areas and routes one likes to visit and learn about animals. Its facilities include cafes, eateries, picnic spots, and free Wi-Fi zones, ATMs, parent rooms, restrooms, first aid kits, lockers, stroller hire, and free water bubblers. 

Distance from Sydney Airport:
The road distance from Sydney airport to Taronga Zoo, Sydney is 22.5 km.


Explore Fauna and Flora of Taronga Zoo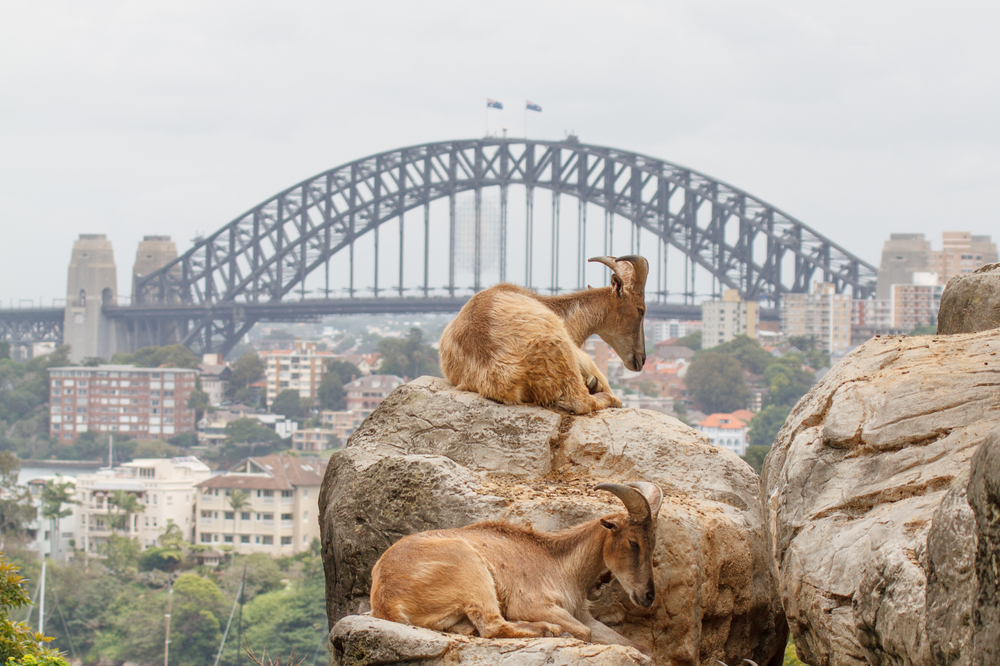 The Zoo houses around 4,000 animals belonging to 350 types in 8 geographic regions.




1. Animal Kingdom
Australian wetland animals such as black-necked stork, Australian pelican, black swan, little pied cormorant, royal spoonbill, brolga, water whistling duck are some of the inhabitants the Taronga zoo.

 

2. Australian Walkabout representing Red Kangaroo, Emu, Red-necked Wallaby, etc, and Koala walkabout comprising koalas, and Platypus House consisting of the platypus and common wombat entertain the kids and adults.

 

3. Nocturnal Animals
Tasmanian devil, barn owl, eastern quoll, feather-tail glider, gecko, ghost bat, diamond python, possum, etc. grouped under Australian Nightlife charm the visitors.

 

4. Birds
Birdwatchers will have a field day watching the Australian rainforest aviary comprising rainbow lorikeet, double-eyed fig parrot, pacific emerald dove, black-faced monarch, Wonga parrot, white-headed pigeon, and other varieties. 

 

5. A variety of Australian Bush birds such as king quail, crimson chat, swift parrot, noisy friarbird, silver eye, new Holland honeyeater, superb fruit dove, laughing kookaburra, topknot pigeon, diamond fire-tail, etc leave visitors to spellbind.

 

6. The animal kingdom belonging to the Blue Mountains bushwalk and Backyard to Bush series is a treat to watch for the animal lovers. 

 

7. Sea Animals
A range of seals and sea lions of the great southern oceans captivate the crowds. The numerous reptiles of the Taronga zoo scare and surprise the onlookers.

 

8. Mammals
The chimpanzees, gorillas, Asian elephant, and Wild Asia trail exhibits amuse and amaze visitors.

 

9. Guests experience the thrill of watching Sumatran Tigers, red jungle fowls, Malaysian sun bears, Aldabra giant tortoises, cotton-top tamarins, and Bolivian squirrel monkeys.


Tips before visiting Taronga Zoo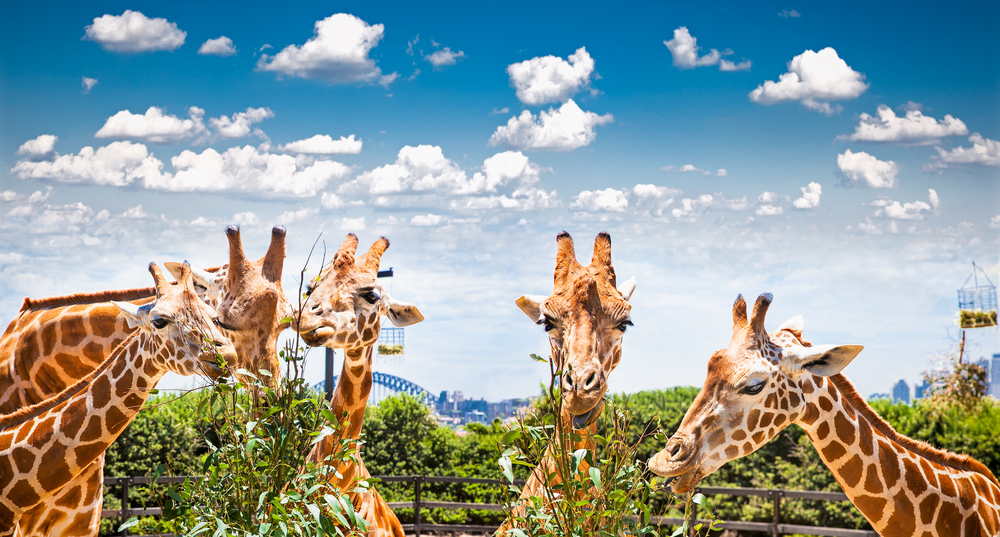 - Visitors should wear comfortable and sturdy walking shoes. Comfy clothing appropriate to climatic conditions like rain jackets, hats, sunglasses, etc. goes a long way in enhancing the experience of the visit.

- People are advised to carry hats, sunscreen lotion, etc to protect themselves from the harsh sun and high UV radiation.

- Tourists are advised to keep themselves hydrated, by carrying mineral water bottles along with them, as the tour takes 4 hrs to a day.

- The Zoo has many cafes and eateries. But outside food is allowed and families can gather at the many picnic spots of the zoo and enjoy a bite.

- Covering all the attractions on the 28-hectare zoo in a day can be quite a task. Seek keepers talk and interactive guides to decide on must-see animals and tours to optimize your experience.

- Buying tickets online will not only save your money but helps to skip the long queues.