About Surfers Paradise
Formulated and brought into existence in the 1970s, Surfers Paradise is one of the most popular tourist attractions in Australia. Packed with a ton of skylines as high as a kite, rocking night clubs, hip restaurants, an enormous beach with groovy waves and more, the place is truly a paradise not just for the surfers but for every holidaymaker and this is one of the best places to visit in Gold Coast.

What was earlier a grand wasteland is now one of the grandest costs in the county. In other words, the place itself has seen a number of revolutionary changes since its inception. After suffering through a ferocious fire in the 1930s it was the early 1940s that put Surfers Paradise as a tourist destination in Australia.

Between 1970 and 1990 many businesses saw the opportunity the place had and soon Surfers Paradise was enveloped in various hotels, restaurants and more. In recent times, Surfers Paradise has revamped its entire module to fit the needs for any and every type of tourist; from the enthusiastic millennials to the laid back boomers, the place has everything one would need for a fantastic holiday.

Additionally, Surfers Paradise has also grown into the event culture, hosting multiple events throughout the year. These range from Film and Music festivals to Sand Safari Art culture and various Street Entertainment.

All in all, if you are looking to find the true meaning of a genuinely enigmatic holiday, the one place you need to visit is Surfers Paradise. Loads of activities, multitudes of cuisine and volumes of amenities to admire, Surfers Paradise is a tourist's dream holiday destination.
How to Reach Surfers Paradise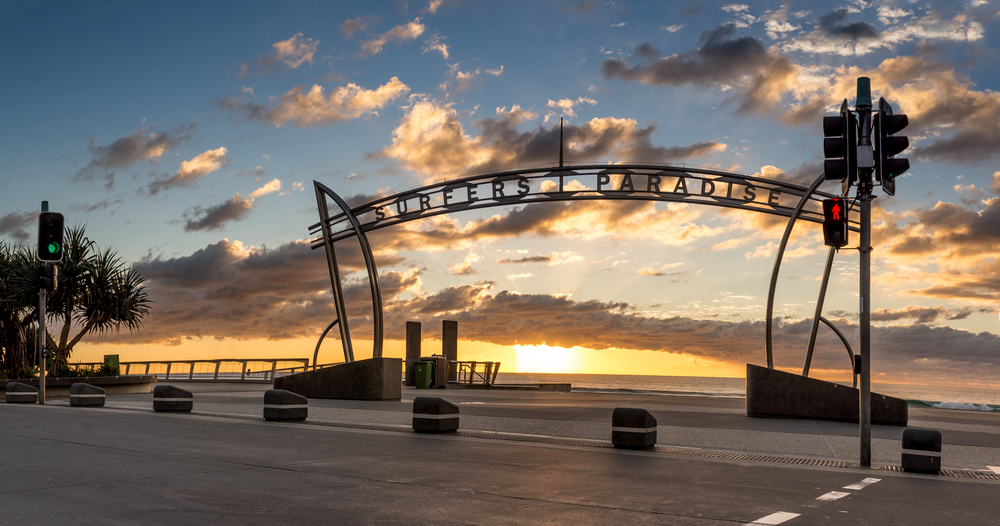 There are multiple ways to travel from the Gold Coast Airport to Surfers Paradise. Upon arrival one can catch a direct bus to Surfers Paradise which can take up to 60 minutes. You can also book a local cab ride to the place. However, this is one of the costlier options. Online cabs, on the other hand, are fast and less expensive when compared to local cabs. 
Best Time to Visit Surfers Paradise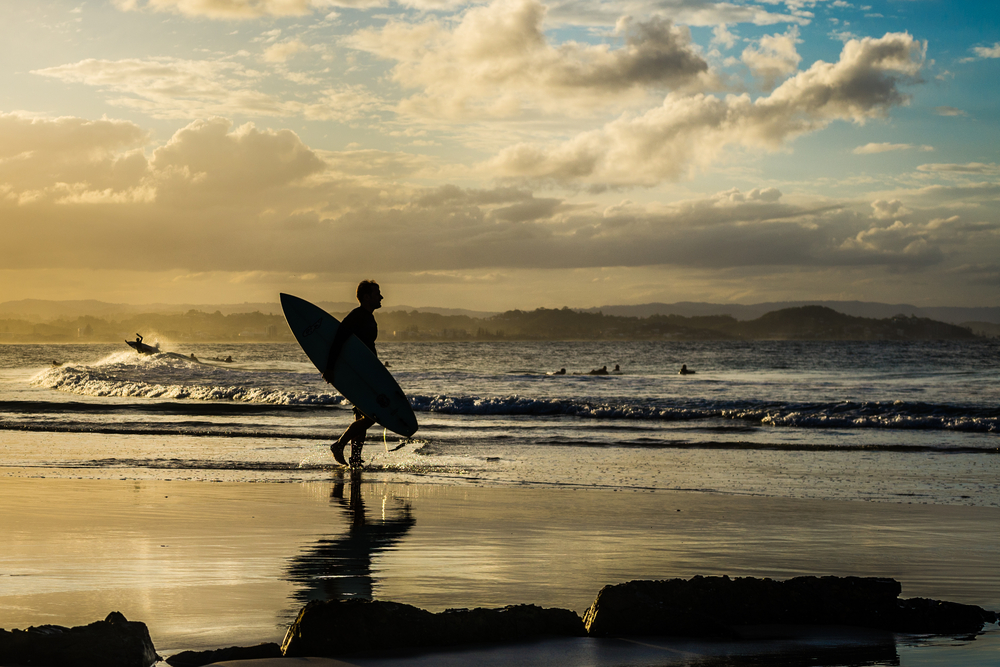 Surfers Paradise is one place in Australia that serves the perfect weather for tourists nearly all days of the year. However, the best time to visit the place is between the months of May and October. The temperature around these months is comforting and the low humidity allows visitors to enjoy various beachside spots without breaking much sweat.

If you are someone who loves to enjoy the tantalizing landscapes and spotting whales, the best time you should pay a visit to Surfers Paradise is from November to April. Also, the only time one should avoid visiting the place is between January and February. High rainfall, lack of sunshine and high humidity are common phenomena during these months, in other words, No fun at the beach.
What Not to Miss at Surfers Paradise


Surfers Paradise is widely appreciated for its wide array of activities served for tourists in every category, be it the leisure lovers, adventurers or art enthusiasts, everyone will find something for themselves, here at Surfers Paradise.

- Art & Culture Activities:
Surfers Paradise has always been one of the greatest promoters of Art in the country. The same is quite vividly depicted in the areas like HOTA - Home of arts: An extravagantly designed spot beside a beautiful lake booked for various art events and festivals.

The Spirit of Australia Gallery is also a reflection of the art culture in the country. The place holds a number of ornaments, products, and paintings that art lovers would definitely find interesting. This place is also highly regarded for promoting local artists. Visitors can also buy several products and paintings from the retail store here.

- Attractions:
Attractions and tourist spots in and around Surfers Paradise are in abundance. Travelers can engage in a number of magnetic spots spread across the area. Starting with:


1. The Aquaduck tours: A fun beachside ride best enjoyed with family and friends, Aquaduck tours take you through various coasts starting from the Cavill Avenue to the Main Beach, Pacific Ocean, Southport Yacht Club, Marina Mirage and more. Following is the BareFoot Fish Spa; A 400-year-old technique used to deliver an enthralling experience, the Barefoot Spa allows you to enjoy a few moments of calm and comfort. 


One can also indulge in a number of workshops including, Build a Bear Workshop and Brush & Barrel. These activities are designed for everyone from teenagers to adults. The activities offer a way to discharge stress and indulge in some creativity.


2. Beachfront market: One of the busiest markets in the Gold Coast region, the Beachfront market was recognized amongst the best markets in the country. The place provides an extravagant shopping experience hosting a gathering of more than 100 shops and stalls.


Checkpoint esports Arcade Bar: For all the nightcrawlers, the best place they can be in Gold Coast is the Checkpoint esports Arcade Bar that serves a blend of delicious meals and liquor. But, the fun doesn't stop here, the place is embedded with various gaming stations and enormous televisions that are always playing some or the other sport. The overall energy of the place is truly high.


3. City Tour: Surfers Paradise also allows its visitors to relish a great ride throughout the city in a fun and exciting way. Yes, some of the best ways Surfers Paradise makes the city tour fun is through various scavenger hunts, group activities, and corporate team building tasks embedded throughout the city. 


4. Crazy Cat Café: Love cats? An amalgamation of delicious food and cute cats, the Crazy Cat Café is one of the best places in Surfers Paradise to enjoy some delicious coffee and cake. Embedded with amenities including Wi-Fi, it is also a great place to get some work done.


5. Experience Oz:  Implanted with a ton of activities, attractions and more Experience OZ is a fun-filled destination that includes adventures ranging from Jupiter Casino to the freedom to climb up on one of the tallest buildings in Gold Coast in a thrilling activity called the Q1 Sky point Climb.


6. Fire 4 Hire: One of the best engagements for the kids, Fire 4 Hire delivers a lot of fun for the little ones. Informative and adventurous, kids get to ride inside a fire truck for about an hour and learn all the tricks of the trade.


7. Fusion Escape Rooms: A mad scientist is here to get you, time is limited and you need to escape. The Fusion Escape Rooms rebrands adventure and requires the participant to use their wit to win. A joyous game for adults, Fusion Escape Rooms are a must-try.


8. G-Clef Karaoke: Love to sing? Gang up and visit the G- Clef Karaoke. With a collection of more than 200 acclaimed songs, visitors get to relish great time with friends and family. Not to forget the flavorsome food and drinks the place serves.


9. Hot Air Ballooning: Ride along with the clouds in the sky, on the Hot Air Balloon. Romantic, adventurous, fun and exciting, Visitors can participate in hot air balloons that fly hundreds of meters above the ground and lasting for up to 60 minutes. The ride provides a birds-eye view of the mesmerizing city and the sea.


10. iFly Indoor Skydiving: The artificial skydiving experience created at Surfers Paradise is as thrilling as skydiving from the sky, genuinely. From 3 to 103 years old, anyone can enjoy this thrilling experience and it is best relished together in a group.


11. Infinity: Spend 30 minutes in the arms of the future. Infinity is a strangely designed maze that makes the participant battle through various lights and sound effects to find their way out. 


12. Jet Board Extreme: With the capacity to hold up to 16 people at once, the Jet Board Extreme provides one of the best Jet Boarding experiences in Gold Coast. 


13. King Tutt's Putt Putt: If you like putting up with your kids, King Tutt's Putt Putt is one place you should definitely visit. The place is embedded with 18 mini-golf stations and is embedded with various themes including the Jurassic Course, Ancient Egypt and Tutt's Challenge.


14. Old Time Photos: Travel back in time and enjoy taking some photos, old-time style.


15. Padlocked Escape Room: Dive into the depths of your mind and solve volumes of puzzles in order to find your way out of the room. All this while the time ticks; you have just got 60 minutes.


16. Planet Chill: It freezes here. Ice skating for kids, pool table for the adults and much more to do. At Planet Chill you chill.


17. QuackeR Duck: From the coasts, into the river alongside the man-made surfing reef, the QuackeR Duck has slowly gained a lot of popularity among tourists as one of the most entertaining aquatic rides for kids and adults.


18. Ripley's Believe it or not Odditorium: World's greatest magician and adventurer, Ripley has made a mark for itself worldwide. Venture into his world of 15 uniquely designed galleries that include a variety of relics, structures, idols and more.


19. Sea World Cruise: A grand Gold Coast cruise, popularly known for its sightseeing tour, the Sea World Cruise is one of the best cruises in the city. Tourists, apart from the beautiful sights, are able to enjoy a number of amenities including delicious food and drinks.


20. Skypoint Climb: Escape into 90 minutes of complete adrenaline-pumping experience, Skypoint Climb is a 270 m walk against gravity. This high altitude adventure is only for strong hearts. Upon reaching the top adventurers you can also admire a fascinating view of the city from the Skypoint Observation Deck.


21. Slingshot and Vomatron Amusement Rides: If you are looking to indulge in some nail-biting experiences and thrills, you are in for a treat at Slingshot and Vomatron Amusement Rides.


22. The Wax Museum: The art of Wax sculpting lives long with some gorgeous idols of various distinct celebrities including historians, movie stars, scientists, Royals and more A lot can be discovered at The Wax Museum of Surfers Paradise. 
Other Essential Information About Surfers Paradise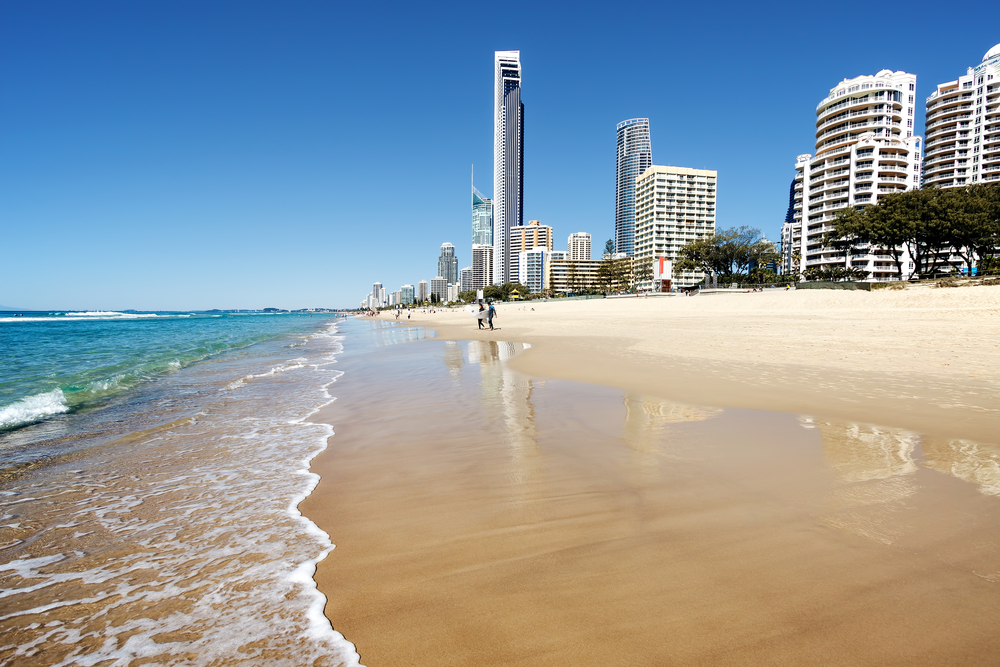 - Location:  Surfers Paradise, Queensland 4217, Australia

- Timings: 24 hours a day

- Entry fee: Starting at $150

- Facilities for visitors: Fitness Center, Accommodation Options, Clubs and Pubs, Restaurants, Sports, Shopping, Beachfront, Arts and Cultural Events and more.

- Distance from Gold Coast Airport: 27Km Via State Route 3


History of Surfers Paradise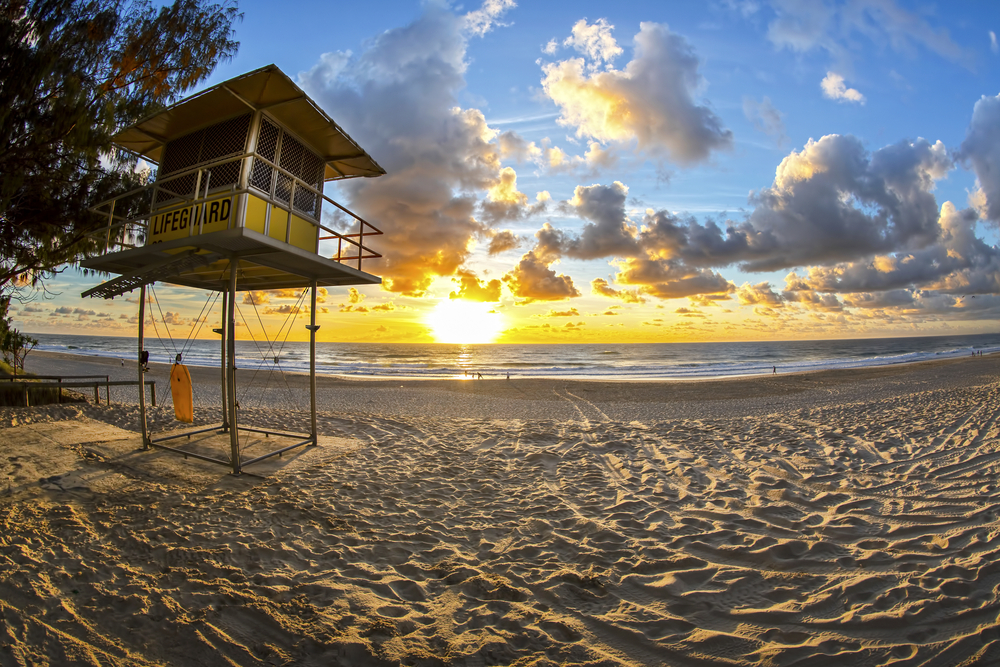 It is considered that James Beattie in the 1870s was the first person to build his farm on the land. Later the land was bought off by Johann Meyer who built the first-ever hotel for the tourists. In 1933 the place known as Elston was renamed Surfers Paradise.

From the early 1930s and through the decade, Surfers Paradise saw an enormous upsurge in tourist attractions with various businesses establishing themselves here. The place was booming and various hotels and restaurants too started putting up their shop at Surfers Paradise but, in an unfortunate trail of events, the place suffered a drastic downfall due to a fire that broke in 1936.

Most of the property in the area was damaged and things looked grim for Surfers Paradise. 
It took several years for the place to establish itself. However, at the end of the day, Surfers Paradise 2.0 re-established itself as the go to spot for tourists and holidaymakers in Australia.


Fitness Activities


As a tourist and a health freak squeezing in both health and holiday can be tricky. Not at Surfers Paradise. Here, visitors can enjoy various health and fitness activities. These include:


1. Mummylicious Fitness: A tailored fitness regime developed for mothers with their little ones. This outdoor activity focuses on distressing the body and channeling positive energy, helping you stay fit during your pre-pregnancy period.


2. Snap Fitness Surfers Paradise: Get some much-needed taste of the iron. The 24-hour gym opens every day of the week and it is designed specifically for the ones who need to get their daily workout done at any time of the day. The exercises here including, weightlifting, cardio, boxing, circuit training and more.


3. WickedBodz Fitness Center: A grand gym with numerous facilities, the Wicked Bodz Fitness Center is highly appreciated for its workout plans and tailored personal training regimes.


4. World Gym Surfers Paradise: If you are a professional bodybuilder and fitness enthusiast, this is one place you want to be. With weights of up to 70 kg, the gym is made for professionals. Weightlifting, cardio, boxing, calisthenics and more are the types of training one can indulge in here.

Heath and Medical Facilities


Surfers Paradise is also fitted with a ton of amenities pertaining to the well-being of the visitors. The health care facilities here include:
Pharmacy:

If you are in need of some urgent pharmaceuticals, the pharmacy here provides any and every kind of medicine. From general first aid to advanced medicine, the store is a great help to anyone who forgot to get their necessary medicine for the holiday.


1. Chiropractic adjustments: Surfers Paradise homes some of the best chiropractic practitioners in the city. With advanced relaxation skills, they help visitors not just with physical but mental health too. A great way to release stress, one must most certainly participate in taking some chiropractic adjustments.


2. Dentists: Tooth not feeling well? Or missed an appointment with your dentist? You can simply visit the dentists present inside the institution. From simple Dental Spa to Advance Surgeries, Surfers Paradise has an excellent set of dentists.


3. Physiotherapists: The building is also equipped with an array of physiotherapists who are dedicated to reliving you from all sorts of muscular pain from your body. The experts here deal with every kind of body pain and also recommend various exercises and long term remedies to cure extended pain.


Enjoy the Nightlife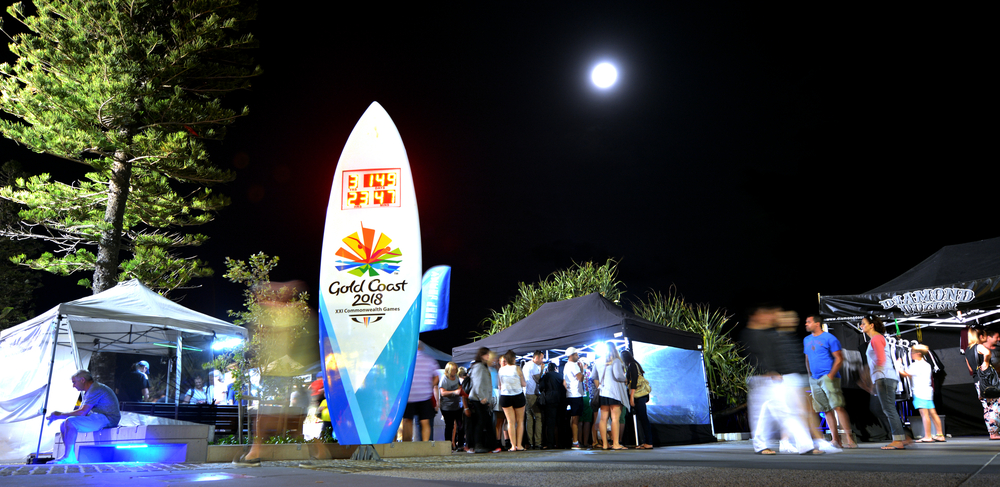 Surfers Paradise can surely be titled paradise for everyone who loves the night. With a ton of bars, clubs, and restaurants that are open till late night; stating that the best place to enjoy a happening night in the city is at Surfers Paradise wouldn't be wrong.

One can also enjoy live music played at the pubs mostly on the weekends and feast upon delicious food and wine from around the globe. Clock Hotel, Finn Mccool's and the Waxy's Irish Pub are examples of places one could visit at night to celebrate and rejoice. Nightclubs including Cocktails Nightclub, Asylum Nightclub, and the Elsewhere bar are made for  millennials.  One can simply spend the entire night partying here.


Sports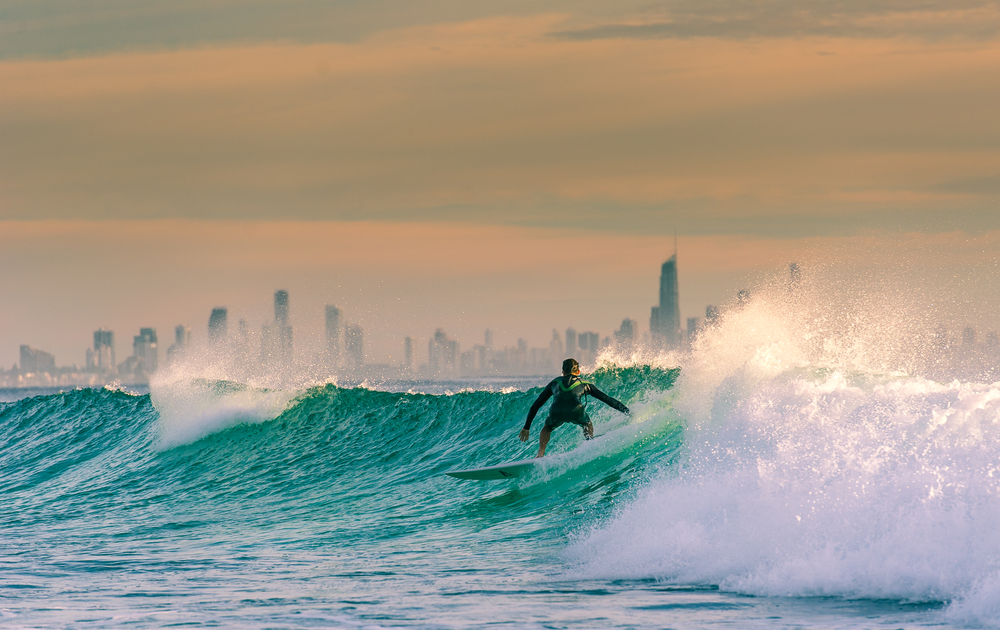 Well, the name Surfers Paradise indicates one thing that is 'sports' and you can be sure that there are a lot of sports to enjoy here.


1. Kayaking: The magnificent river delivers ample opportunity for adventurers to enjoy a thrilling kayaking experience. Establishments like the Australian Kayaking Experience can be found right in the vicinity of Surfers Paradise and all kinds of visitors can enroll themselves in the activity.

The packages include a half-day tour for Dolphin spotting and sunset kayak tour. Exciting, alluring and picturesque, if you are in a group, you must participate in the Kayaking experience.


2. Surf Coaching: Surfers Paradise, being the hub for surfers, equipped with a number of expert surfers.Surfers Paradise in its efforts to promote this enigmatic sport offers Surf coaching services. One such example of the very institute is Brad Holmes Surf Coaching. Fitted for kids above the age of 10 years, the coaching service is one of the best places to learn all about surfing.


3. Surfing: There is no better place in Gold Coast to enjoy a riveting surfing experience.

Annual Events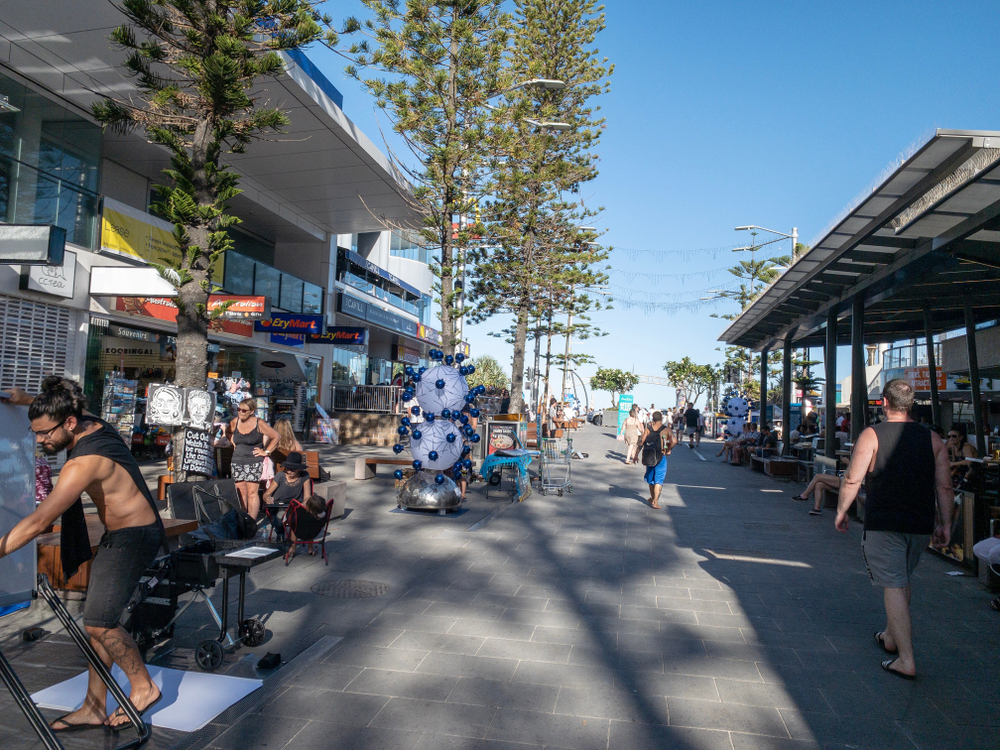 The tradition of organizing and executing some of the best music, dance, and art events among others at Surfers Paradise has been running for a long time. Some of the most common events the place hosts include:


1. Sand Safari Arts Festival: A fun festival for kids and large families, the Sand Safari Art festival incorporates enormous sandcastles and other pieces of sand art exhibits. The festival extends for more than 15 days and uses close to 270 tons of sand to bring the theme to life.


2. Australian Street Entertainment Carnival: From breathing fire to street dance performances, the festival brings in a variety of excitement to enjoy. One can also witness various local performances too. Held in the month of April, the festival is a must for every tourist who visits the place during this time. 


3. Festival of Film, Music, and Dance: Enjoy an open screening of your favorite movie, dwell in the local dance flavors and melodies, Festival of Film, Music, and Dance is also held in the month of April.

Where to Stay at Surfers Paradise


From luxurious apartments to villas fitted with a ton of amenities, Surfers Paradise serves some of the best accommodation options in Gold Coast.

11. Apartments:
For people who love to have a cozy space to ones with a knack for a view from their balcony, Surfers Paradise provides abundant apartment options.


2. Aegean Apartments: Spacious and lid, Aegean Apartments are equipped with double bedrooms, bathrooms, kitchen, laundry and a delightful view of the ocean from the balcony. Amenities of the place include both indoor and outdoor pool, spa, sauna, BBQs, tennis court, parking among others.


3. Anchor Down Holiday Apartments: Found in the vicinity of the mesmerizing Nerang River, Anchor Down Holiday Apartments deliver both one and two-bedroom accommodations, access to the lush garden surrounding the place, an outdoor pool, jacuzzi, BBQ and more. The place also has Food delivery available, WiFi and one of the best security services.


4. Aristocrat Holiday Apartments: If you are on a holiday with your family Aristocrat Holiday Apartments is the best place you can stay. The place serves one and two-bedroom apartments and provides instant access to local bars, shops, the coast, and the National Park. Top amenities of the place include an outdoor and indoor pool, sauna, tennis court (half), BBQ, spa among others. 


5. Breakers North: Stretched into 15 floors of sheer comfort, Breakers North is found in close proximity to the beach and holds spacious 2 and 3 bedroom apartments in all of its floors. Providing an extravagant view of the ocean with access to the garden and the white sand beach, visitors can enjoy a number of amenities here that range from the heated pool, sauna, spa and BBQ to tennis and more.


6. Break free Beachpoint: A delight for beach lovers, Breakfree beach point is found right on the beach of Surfers Paradise. What else? Spacious rooms with a glorious view of the ocean from the balcony, a few steps away from the shopping center, restaurants and more. Additionally, amenities like outdoor pool, BBQ area, heated indoor pool, spa, sauna and much more are all at your service here at Breakfree Beachpoint. 


7. BreakFree Moroccan: Fitted with luxurious 1 and 2 bedroom apartments, Breakfree Moroccan is perfect for both couples and family. A few minutes walk from all the happening places in Surfers Paradise, the place also comes with facilities like a game room, spa, BBQ, indoor pool, an outdoor pool and business center to name a few. 


8. Budds Beach Apartments: For everyone on a budget, Budds Beach Apartments is the place to be. In the vicinity of Budds Beach, the place is spread across 3 floors each with a variety of one-bedroom apartments. Top amenities of the place include a BBQ facility, a heated swimming pool and quick access to the beach.


9. Comfort Inn & Suites Mari Court: Personifying comfort, Comfort Inn & Suites Mari Court is a luxurious accommodation option for families on a vacation. Housing a grand array of 1 , 2 and 3 bedrooms, the place includes facilities like BBQ, swimming pool, heated indoor pool and more. The place is also in close proximity to various casinos and restaurants found in Surfers Paradise.


10. Condor Ocean View Apartments: A paradise for leisure lovers, this multi-storied building is home to an array of luxuries. The apartments here are tailored to fit the demands of families and comes with 1, 2 and 3 bedroom options. Top features of the place are an outside pool, indoor heated pool, sauna, tennis court among others.


11. Costa D'Ora Holiday Apartments: Equipped with 36 lid apartments, Costa D'Ora Holiday Apartments offers both comfort and accessibility. Various nightclubs, restaurants, and the beach are just a few steps away from the place. Also, an outdoor pool, BBQ, entertainment area, parking among others are facilities visitors can relish here.


12. Dorchester on the Beach: An AAA-rated hotel with bedrooms ranging from 2 to 3, each with a grand living room and a picturesque view of the ocean. 10 meters from the beach, the top amenities of the place include a pool, parking, dry cleaning and more.


13. Focus Apartments: Celebrated among tourists for being one of the top luxury resorts in Surfers Paradise, the place suits precisely for every kind of business and leisure tours. Facilities like an outdoor pool, BBQ, spa, sauna, children's pool, table tennis and more are highlights of the place.


14. Garfield on the Beach: Mesmerizing view, spacious rooms, modern decor and a ton of facilities, Garfield on the beach is a holidaymaker's delight. The place also comes with two bedroom self-service apartments with a private balcony.


15. Grosvenor Beachfront Apartments: Equipped with both one and two-bedroom luxury apartments, Grosvenor Beachfront Apartments come with facilities like an outdoor pool, BBQ, tennis court among others. 


16. Holiday Holiday: The definition of an extravagant holiday, Holiday Holiday is a 5-star resort fitted to perfection for family holidaymakers. The place also falls in extremely close proximity to various hotels, restaurants, clubs and shopping centers.


17. Ipanema Holiday Resort: A hip holiday resort with an outdoor pool, fitness center, spa, sauna and an alluring view of the ocean from the balcony, at Ipanema Holiday Resort, you are always encapsulated with luxury.


18. Marrakesh Apartments: Carrying the Moroccan theme, Marrakesh Apartments come with spacious rooms and a number of facilities like an outdoor swimming pool, BBQ, spa and sauna to name a few.


19. Marriner Views: Lying in extreme proximity to the beach, Marriner view comes with 2 bedrooms and 3 bathrooms apartments with an encapsulating view of the beach. Gym, sauna, spa and a tennis court are some of its major facilities.


20. Moorings on Cavill: Awarded as the best lodging facility in Surfers Paradise, Moorings on Cavill homes 1, 2 and 3 bedrooms elegant apartments and penthouse with a view of the sparkling river. BBQ, pool, children's pool, and WiFi are some of the facilities one can enjoy here.


21. One The Esplanade Apartments: Offering both 1 and 2 bedrooms decorated in the manner of a boutique, One The Esplanade Apartments are an elegant accommodation option for couples, families, and friends in groups.


22. Palazzo Colonnades: From BBQ to spacious rooms to sauna to a gym, Palazzo Colonnades is a one-stop stay for everyone looking for a compact accommodation option. 


23. Spectrum Holiday Apartments: Located right on Budd's beach, the Spectrum Holiday Apartments is suited with features like an outdoor heated pool, BBQ, Spa, Sauna, a tennis court, among others.


24. Surfers Beach Holiday Apartments: For everyone who loves the beach and beach activities, Surfers Beach Holiday Apartments offers 3 bedrooms spacious apartments with instant access to the beach.


25. Surfers Beach Resort II: Not right at the beach but just a couple of steps away, the Surfers Beach Resort II allows visitors to stay close to all the fun that happens both on the beach and around Surfers Paradise. Outdoor pool, BBQ and parking are some of its many amenities.


26. Surfers Chalet: Offering all sorts of 1, 2 and 3 bedroom apartments, Surfers Chalet is fit for all types of leisure, business, and adventure travelers.


27. Surfers Hawaiian Holiday Apartments: Spacious 1 and 2 bedroom apartments with an enormous living room, kitchen, a grand view of the dazzling river and more are few of the many features of this place.


28. Surfers International Apartments: Nestled right in the epicenter of Surfers Paradise, Surfers International Apartments is truly international with amenities like a heated pool, Spa, gym and more.


29. The Sands Holiday Apartments: Offering a glorious view of the ocean from each room, Sands Holiday Apartments carries all the ingredients that make a perfect hotel. Furnished with 1 and 2 bedroom apartments, the place also holds a number of lux facilities.


30. Surfers Riverside Apartments: Spacious 1 and 2 bedroom apartments with kitchen, laundry service and more, Surfers Riverside Apartments are both affordable and comfortable.


31. Trilogy Surfers Paradise Apartments: With an amalgamation of both modern and contemporary styles of decor, the place is known for its number of facilities. 


32. Villas de la Mer: If you are in a large group looking for the perfect accommodation, you are in for a treat with Villas de la Mer. With spacious rooms and a number of modern facilities, one should most certainly find a room for themselves here.


33. Waterways Apartments: Affordable and luxurious, Waterways Apartments hosts the perfect rooms for family couples and even solo travelers.


34. Wyndham Surfers Paradise: Expanded in 17 floors of sheer luxury, Wyndham Surfers Paradise is equipped with grand rooms, swimming pools, gym, spa and sauna among others.

35. Backpackers:
Are you a solo traveler or a backpacker looking for affordable accommodation options at Surfers Paradise? You can also visit places like Gold Coast Backpackers, Sleeping Inn Backpackers and Bunk Surfers Paradise among others to have a jolly time. These places are tailored for the backpackers.

Where to Eat at Surfers Paradise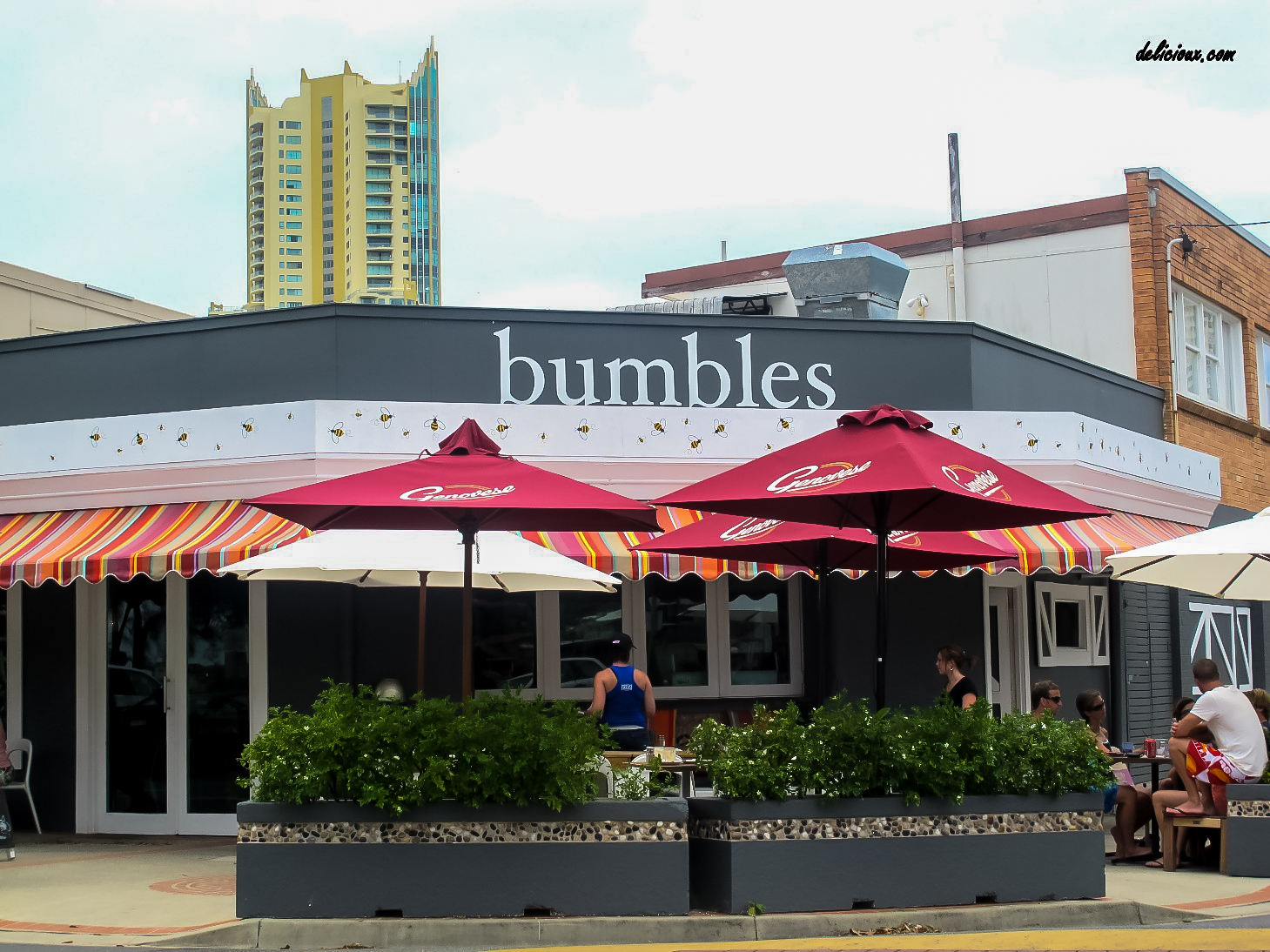 From the spices of India to the flavors of Italy, Surfers Paradise offers an array of restaurants in its premises. 

1. Cafe:
An early morning breakfast, a place to grab some quick snack or enjoy a soothing cup of delicious coffee after a long day of adventure, cafes at Surfers Paradise are one place that serves all kinds of moods.


2. Bumbles Cafe: Open between 7:00 AM and 10:00 PM, Bumbles Cafe is highly admired for it's delicious collection of breakfast options.


3. Crepe Addict: For everyone who has got a sweet tooth, Crepe Addict serves an array of delicious Ice Creams, smoothies, desserts and much more.


4. Pomeroy's Coffee & Tea: Equipped with a grand view of the lush greenery that sits right outside the cafe, Pomeroy's Coffee & Tea is the best place to enjoy some delicious coffee. Presenting a preference of more than 20 tea types, the possibilities of finding the perfect tea for your mood is extremely high here.


5. Sharetea: Celebrated and awarded for it's grand compilation of tea drinks, Sharetea expertise in delivering fresh tea and smoothies. The place is open all year round between 10:00 AM and 10:00 PM.


6. The Food Store: craving for some delicious sandwich? Or are you in demand for some healthy salad? Well, The Food Store has got you covered. From salads to sandwiches, cakes, wraps and more, your hunger settles at The Food Store. 


7. Zarraffa's Coffee: Premium coffee, delicious taste, Zarraffa's is best known for its quick delivery of coffee on the go.


8. 1,2,3 Baguette: This Swiss-style cafe amalgamates a variety of lip-smacking snacks including sandwiches, cakes, pizza and more.


9. Bubbo Dessert: Celebrated among tourists as the go-to spot for everything desserts Bubbo Dessert serves an array of tasty desserts including ice creams, waffles, fruit loops and more. Suits for anyone from a kid to an adult, relishing a taste of the deserts here should definitely be on your Surfers Paradise bucket list. 

10. Restaurants
: Every corner of Surfers Paradise is embedded with a restaurant unique from the other.


11. Brooklyn Depot: The captivating theme of Old Brooklyn in New York, Brooklyn Depot offers a blend of American cuisines ranging from delicious BBQs to brownies and a variety of drinks.


12. Central Lounge Bar & Dining: A perfect place to enjoy some delicious meals with cuisines ranging from American to Italian and Chinese. The place is also celebrated for its flavorsome collection of wine and cocktails.


13. Charlie's Restaurant Bar & Cafe: Serving customers for more than 35 years now, Charlie's Restaurant Bar & Cafe is one place that offers everything from a delicious breakfast to late-night dinner. The place is open 24 hours a day between Thursday and Sunday.


14. Clifford's Grill & Lounge: Fresh beer, savory food, and hip music, Clifford's Grill & Lounge is the perfect place to chill and enjoy a fabulous night. The place is also known for its healthy meal options including gluten-free dishes.


15. Elston Restaurant & Wine Bar: A modern bar with a happening atmosphere, good food, and fine wine, Elston Restaurant & Wine Bar is known greatly for its liquor and anyone from young millennials to the elderly find themselves at ease here at the Bar.


16. Hanlan's Restaurant & Bar: Delicious seafood is Hanla's specialty. Highly appreciated for its varied dining options, Hanlan's Restaurant & Bar is one of the few places that serves wholesome breakfast.


17. Hard Rock Cafe: Acknowledged worldwide as the best place to enjoy delicious food, drinks, and hip music, Hard Rock Cafe at Surfers Paradise is no different. With an all American theme, the cafe serves all kinds of liquor and American cuisine.


18. Hogs Breath Cafe: A paradise for health lovers, Hogs Breath Cafe has abundant food options ranging from burgers to salads, ribs and more. But the place is most known for its steak that is said to be cooked slowly for 18 hours before serving


19. Hurricane's Grill & Bar: One place you will find the best Steak in Surfers Paradise is Hurricane's Grill & Bar. People from across the city travel here to enjoy its flavourful dishes, steak, and booze. Pork, beef and chicken burgers along with healthy seafood and salad options are a must-try here.


20. Montmartre by the Sea: Nothing beats a delicious meal with a tantalizing view. Set just on the shores, Montmartre by the Sea is the perfect place to enjoy both a wholesome breakfast and a picturesque sunrise. If you like to dine outdoors then there is no better place for you than this.


21. Sandbar: This beachside bar is designed to deliver its customers with the perfect dining experience. Offering a variety of continental and Seafood cuisines among others with some fresh beer and wine, you are guaranteed to have a ball of a time here at the Sandbar.


22. Waves Buffet Restaurant: Serving platters of delicious cuisine ranging from Asian, Seafood, India and more, Waves Buffet Restaurants allows one to enjoy an affordable yet delicious dining experience.


23. Fables Restaurant: Dedicated to assisting the tourists with best seafood dishes, Fables Restaurant is acknowledged for its relaxing environment and delicious meals enjoyed best with family and friends.


24. Bombay Affair: Craving for some Indian flavors? Bombay Affair is the place you should visit. The restaurants offer a great atmosphere and delicious masala induced food that will leave your taste buds wanting more.


25. Govindas Surfers Paradise: An Indian themed restaurant dedicated to delivering the best in class vegan and vegetarian food options to the visitors, Govindas Surfers Paradise is the best place for all the health freaks and vegetarians.

Tips for visiting Surfers Paradise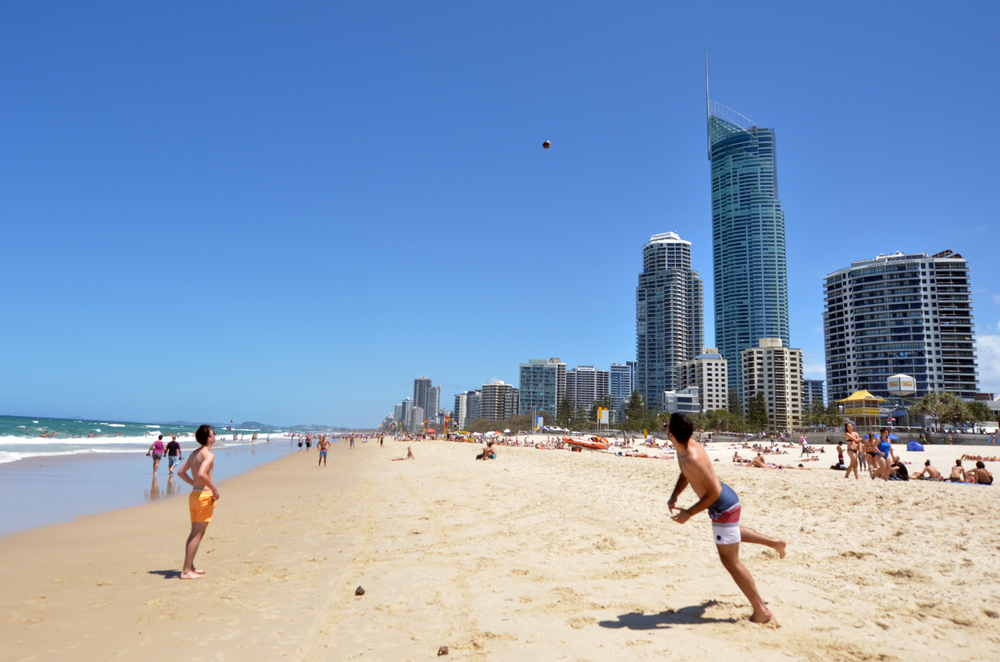 There are some very important pointers one must certainly consider while visiting Surfers Paradise.


1. There are a number of cost-effective accommodation options at Surfers Paradise.


2. On another note, if it's the peak season and you are looking to stay at Surfers Paradise, it is recommended that you book your spots in advance.


3. Stay a couple of days at Surfers Paradise and try to enjoy all the adventures the place has to offer including hot air ballooning. 


4. Enjoy delicious coffee and cuisine at the cafés in and around the place.


5. Make sure you check out the hip nightlife the place offers. It is one of the best in Australia.