About Paradise Beach
Paradise Beach or Plage Paradiso as it is known, is a popular tourist destination of Chunnambar. This Pondicherry beach got its name because of the peaceful experience it offers to its visitors. To access this beach, you need to take a boat ride from the town of Pondicherry. This is also one of the reasons why the beach got its current identity. 

This isolated beach of Pondicherry is a great weekend respite to enjoy with your family, friends, and relatives. After enjoying a boat ride from Pondicherry town to the Paradise beach, visitors usually relax on the extraordinarily soft sands of the shore. 

The beach route between Pondicherry town and the Paradise Beach itself is mesmerizing. It has an unparalleled charm with its thick mangrove forest cover making the backwaters appear green. If you had a chance to explore Paradise Beach immediately after the monsoons, the backwaters here appear fresh and lush green. 

An avid bird lover must surely get a pair of binoculars to spot on some rare bird species. If you have the photographic spark in your genes, this beach is a haven for you then. With the changing climatic conditions, the currents of the Paradise Beach turn out to be extremely high. It is, therefore, advisable to avoid getting close to the deep waters. 

The moment you feel hungry, approach the nearby shacks to find some quick foodstuffs or simply sip some fresh and tender coconut water. Since ages, people of nearby villages visit this beach early in the morning for some astounding sunrise views along the eastern coast. Apart from its picturesque beauty, the beach offers some exciting water adventures to spice up the journey of every adventure buff visiting here. 
How to Reach Paradise Beach
Paradise Beach is located at a distance of only 8 km from the central bus stand situated in the town of Pondicherry. However, the only way to access this beach is by a boat ride from the Chunnambar Boat House. This boathouse lies along the highway between Cuddalore and Pondicherry.

You can either opt for an auto-rickshaw or a bus ride to get transferred from Pondicherry Bus Station to the Chunnambar Boat House. You will reach Paradise Beach at the expense of 10 to 15 minutes.

Best Time to Visit Paradise Beach


For most of the beaches you might have come across, the best time to visit remains the year-end to enjoy either the Christmas Break or New Year Eve. Paradise Beach is an all-season beach with the significant tourist activity being concentrated in the winter months.

-Paradise Beach in Winters - The winter months from November to March is the best time to explore the natural beauty of Paradise Beach. It is the period when the beauty of the region amplifies with the retreating monsoon showers.

-Paradise Beach in Summers - As the beach has a serene environment, summers are best to enjoy and relax on the fine grains of golden sand and listen to the gushing sound of water currents.

-Paradise Beach in Monsoons – The early or late monsoon showers are also good to visit the beach. Just make sure that you keep track of the climatic variations so that you do not land yourself in any unexpected natural troubles. 
What Not to Miss at Paradise Beach
Things to do at the Paradise Beach –
There are myriads of things to enjoy at this pristine beach of Pondicherry – 

1. Photography – To begin with, the beach is a haven for photographers as it has attractions beyond your imaginations. Some sights and transitions will inspire even the non-photographers to put their idle hands to work and click some outstanding images.

If you happen to visit just after the showers have drained off completely, it is a cherry on the cake for you. The mangrove forests which guards the river banks soon become wrapped with a lush green layer of fresh leaves. If this does not excite you, you can click some pictures of the moment when the beach water enters the 'Sangamam'.

2. Play your favourite beach sport – It's always better to explore any beach with a big group as you will have plenty of moments to carry back with you. So, if you are with your friends, family or relatives, make sure to pack in your cricket or badminton or volleyball kit.

Fabled soft and golden sand of the beach will surely prove to be an ideal spot for your beach sport.

3. Walking – If nothing fits in your scheme of things simply stroll along the beach with bare feet or sit on the soft sand and enjoy your personal space. Try to be at the beach on a perfectly brighter day to watch the beautiful transitions of blue extending its arms to the horizons and rising beyond.

4. Eating – Although few in numbers, you still have some good shacks to try at the Paradise Beach. Do not expect fancy or costly items to be sold there. However, you can always have some hot bhajjis amidst a pleasant day outing. Do not forget to try the fresh and tender coconut water sold at few shacks here.

5. Enjoy the water adventures – Paradise Beach is known for its water sporting adventures such as Canoeing, Jet Skiing, or Kayaking. You need to check for their availability as these activities are not designed to be all available round the 365 days.

Attractions to Explore near the Paradise Beach –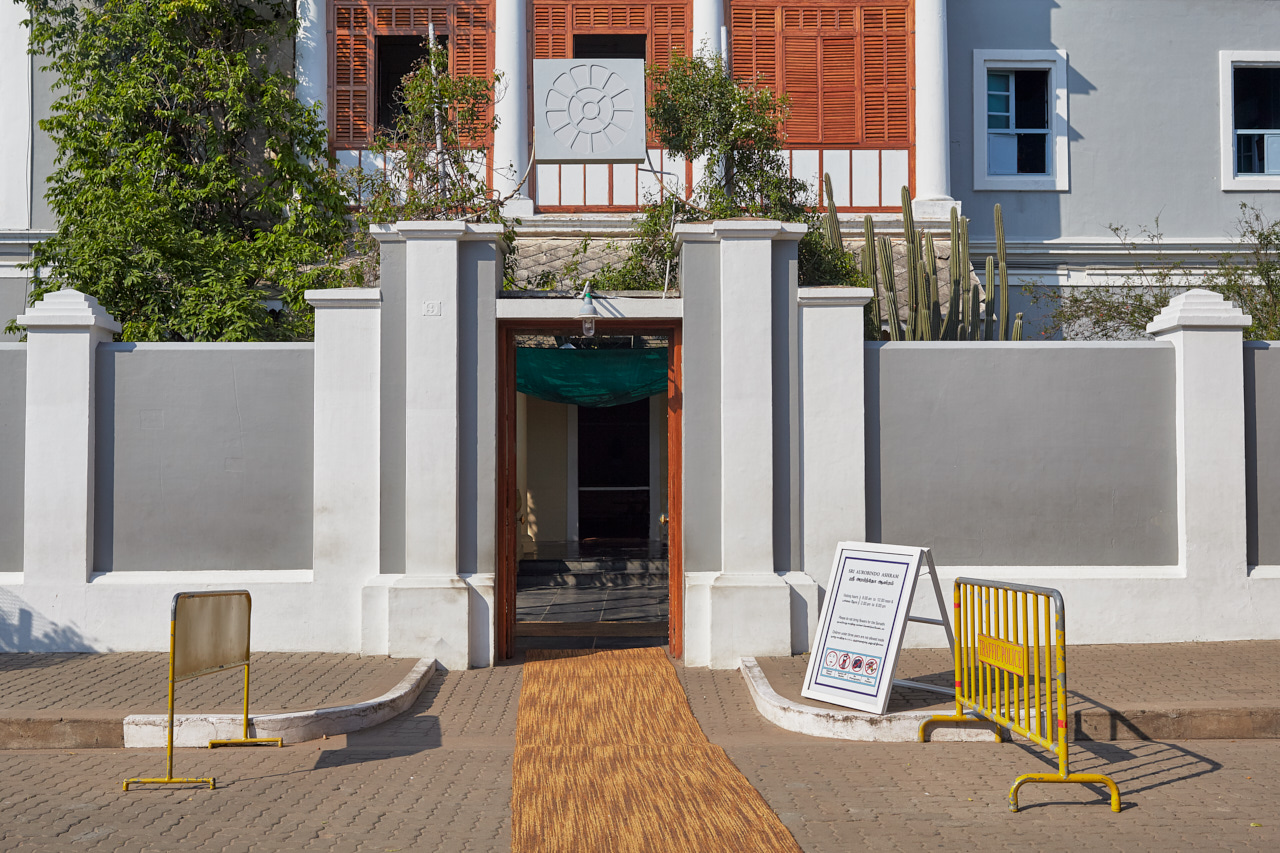 1. Aurobindo Ashram –
This ashram shelters a spiritual community of the disciples of Shri Aurobindo after his retirement. Aurobindo Ashram features a library for avid book lovers, a spiritual centre, and a courtyard with a samadhi.


Distance from Paradise Beach –
18.4 km (36 minutes)


2. Promenade Beach -
This beach is nothing less than a wonderland as it is blessed with heaps of tourist places – Statue of Joan Arc, War Memorial, Heritage Town Hall, Statue of Mahatma Gandhi, Old Lighthouse, Duplex Statue.


Distance from Paradise Beach –
13.6 km (30 minutes)


3. Chunnambar Boat House –
This is a quaint little hamlet with crystallized waters and pristine sand to enjoy a day outing with numerable water adventures. Recently, the dolphin spotting activity of this spot has increased the worth of this place amongst the Pondicherry travellers.


Distance from Paradise Beach –
7.6 km (17 minutes)


4. Arikamedu –
Arikamedu is an excavation site comprising of many amphorae, few columns, mortars and bricks. This is mostly considered as an abandoned land by the tourists, and only an archaeology loving heart will drag you here.


Distance from Paradise Beach –
11.3 km (27 minutes)


5. Auroville Beach –
  Auroville beach equally attracts the locals and far-off tourists. The serenity of this beach remains untouched as it is not exposed to human encroachment. Sunset views here often make it a delightful sight for the photographers to get some jaw-dropping images.


Distance from Paradise Beach –
24.5 km (47 minutes)


6. Auroville –
Matrimandir forms the chief attraction at the Auroville where you can watch a documentary video about the city planning and development. As the water pools in here from different angles, this place makes an excellent meditation centre to peep within. The mandir itself is a masterpiece brilliance with a 30-metre tall globe coupled with a lotus-shaped foundation urn. 


Distance from Paradise Beach –
24.5 km (47 minutes) 
Other Essential Information About Paradise Beach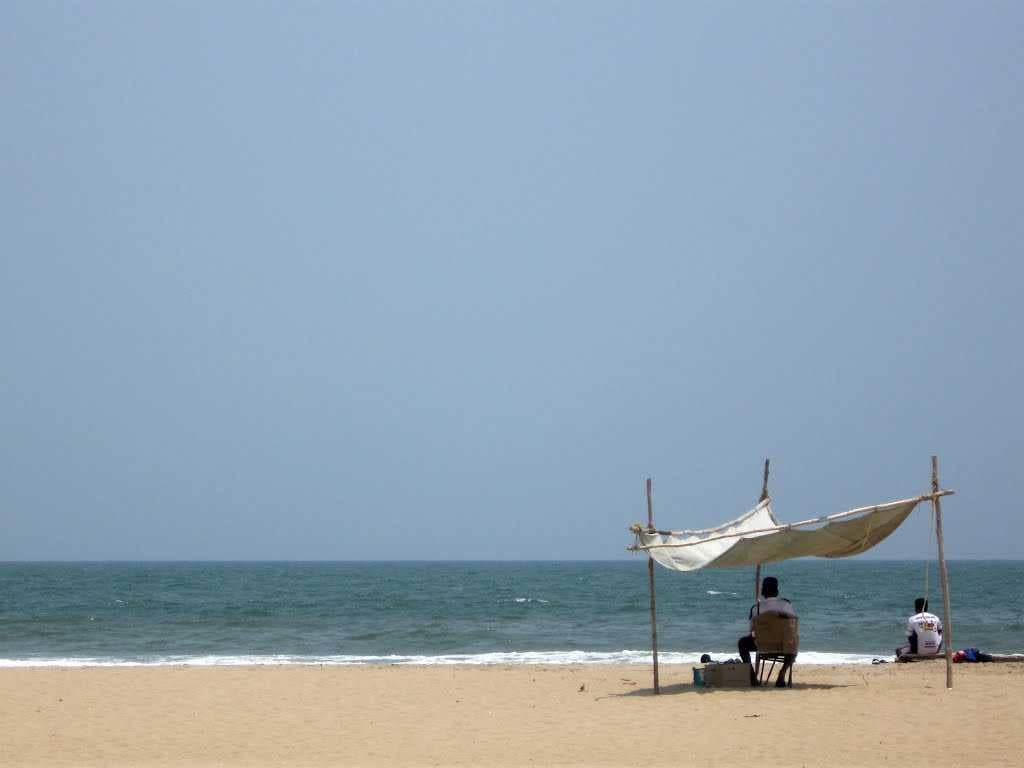 Location – Manaveli Rd, Chinna Veerampattinam, Puducherry 605007

Timings - The beach is subject to the availability of the ferry rides. You need to check with the ferry service provider for their daily schedules. Also, if you are keen on participating in the water adventures here, you need to check-in for their respective timings.

Entry fee – There is no entry fee for visiting the Paradise Beach of Pondicherry.

Visitor's Facility – There are porta-loos at one of the extreme ends of the Paradise Beach near the rocks. Just a stone throw distance, you will find the presence of many vendors selling refreshments. You may use it as a landmark to locate the porta-loos at the Paradise Beach.

Parking Facility - There are no parking facilities around Paradise Beach as the beach is only accessible through a boat ride. So, even if you are planning to drive to the beach on your own, you are supposed to alight at the Chunnambar Boat House.

You can drop your vehicle there at the boathouse as it has got a lot of parking space and then carry ahead with your ferry ride. You will just need to get a parking ticket to park your vehicle at the parking lot of the Chunnambar Boat House.

Distance from Pondicherry bus stand - The Pondicherry bus stand is located at a distance of 11.6 km from Paradise Beach. It will only require 23 minutes for you if you opt the Cuddalore Road.

Water Sports at Paradise Beach – Spending hours and hours on Paradise Beach is super fun as you have many water activities lined up here. To begin with, you can simply approach the fishing community there to take you on their fishing tour.

You can learn some necessary fishing skills from there and get acquainted with their fishing culture. Next, Paradise Beach is known for its canoeing, jet skiing, and kayaking adventures. But these watersports won't be available for you throughout the year. Make sure that you get enough information about their availability well in advance of planning your visit to Paradise Beach, especially for these water adventures.

Also, as the beach waters are quite deep, it is always advisable for you to take sufficient safety precautions. If you want, you can even venture into the blue waters of Paradise Beach and relax in the shallow areas.

Places to Stay near Paradise Beach – 

Here's a list of some of the best places to accommodate yourself near the Paradise Beach –

1. Shenbaga Hotel & Convention Centre – This is one of the tallest and biggest hotel's cum business convention centre in Pondicherry. Shenbaga Hotel & Convention Centre is known for its cozy suites, in-house amenities, and state-of-the-art convention and business centres.  The Majesty rooms here are designed after taking into consideration the comfort, efficiency, and style of their professional guests.

Distance from Paradise Beach – 1.5 km

2. Accord Puducherry – Accord Puducherry is a business cum leisure hotel sheltering 105 lavish guest-rooms and suites. Every roomhere is equipped with balcony to give you the best views of the scenic backdrop. Besides, it has got some extraordinarily large function rooms well-equipped with the latest state-or-art facilities.

If you have an important business-meet lined up, Accord Puducherry is the place for you.

Distance from Paradise Beach – 1.0 km

3. Annamalai International Hotel – Annamalai International Hotel is a 4-star luxury hotel in Pondicherry featuring around 70+ air-conditioned rooms. Every room here exhibits the brilliance of both traditional and modern settings.

Distance from Paradise Beach – 0.5 km

4. Anantha Heritage Hotel – Anantha Heritage Hotel of Pondicherry is a South Indian Heritage Villa featuring deluxe and standard types of accommodations. While your stay at the Anantha Heritage Hotel, you can be a part of their different activities - Heritage Walk, Scuba Diving, Cycle rickshaw rides, Auroville Charter, and Pondicherry Beach walk.

Distance from Paradise Beach – 1.4 km

5. Hotel Bon Sejour – Hotel Bon Sejour of Pondicherry is a beautiful manifestation of the cultural heritage of the town. It offers Bon Sejour suites, suites, deluxe and standard rooms facing the green lawn.

Throughout your stay here, you can head towards the La Table du Chef for some finest quality meals. Do not forget to try their cocktails at Freeze. Apart from a holiday accommodation, they do have banquets for conferences and business meets.

Distance from Paradise Beach – 1.2 km

6. Le Royal Park – At Le Royal Park, you have a plethora of accommodation options to choose from - deluxe rooms, executive suites, junior suites, royal suites, to take care of your comfort.

In addition they have banquets to schedule your conferences and business meets; best dining facilities serving both local and international cuisines; and wellness centres to take care of your health.

Distance from Paradise Beach – 0.5 km

Highlights of Paradise Beach – 
-This is the last beaches amongst the famous Pondicherry beaches such as Promenade Beach, Auroville Beach, and Serenity Beach. 
-Locally, the beach is well-known as Plage Paradiso. 
-The post-monsoon lush green beauty of the beach is still the reason why tourists flock in high numbers here. 
-If you take a look at the Paradise Beach from a distance, it resembles a round shape. This fact imparts the second name to the beach – Full Moon Beach. 
-As you get closer to the beach, the sand starts projecting a golden reflection through the surface of the blue waters. The sand which you find here is much softer and more beautiful than the one which you find at other beaches of Pondicherry. 
-Paradise Beach has got backwaters on its other side. If you are fond of water activities such as fishing and sailing, approach the estuary of water to set the environment right for you.
Places to Eat at and near Paradise Beach: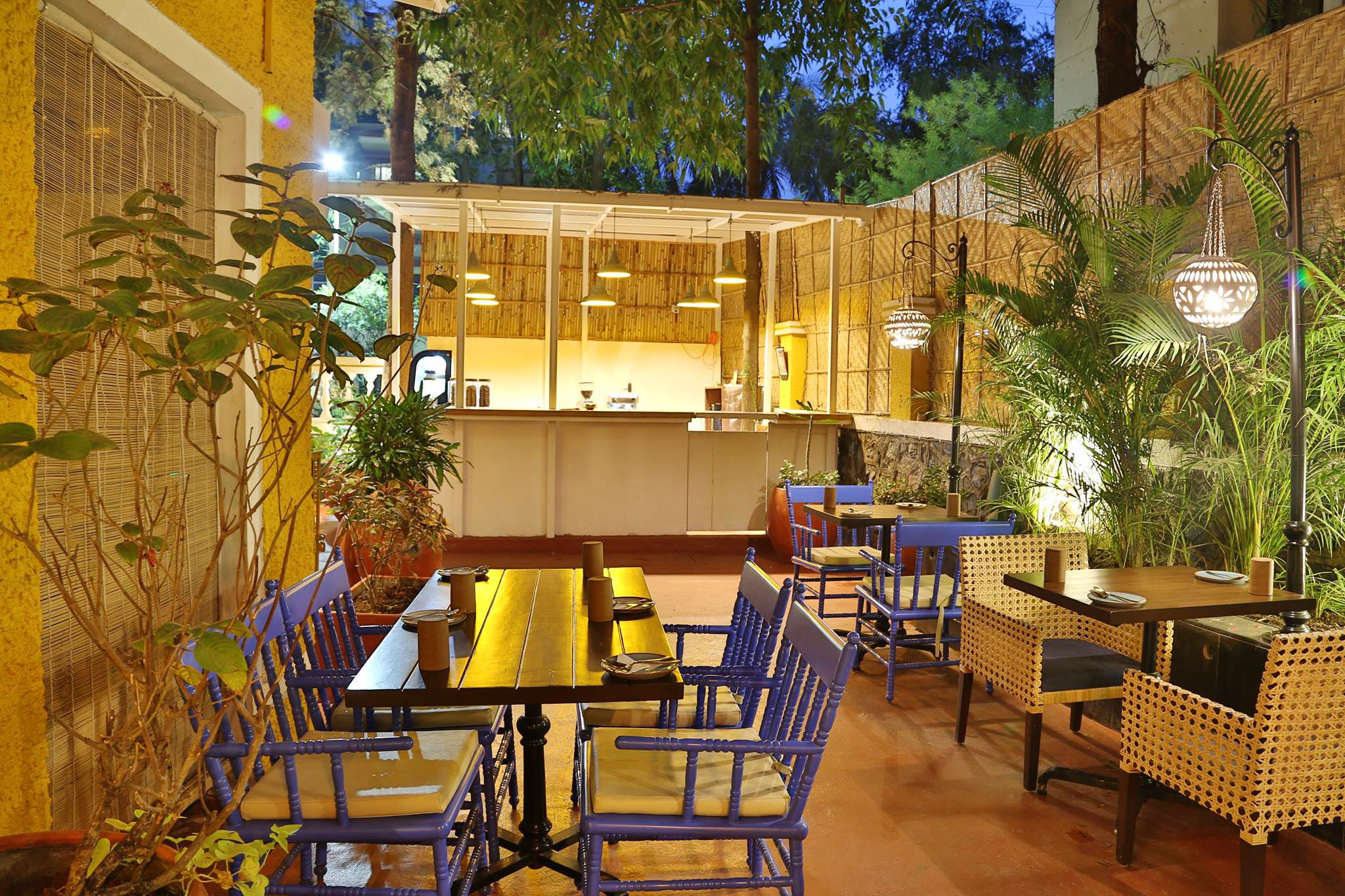 Here's a list of some of the best eateries which are easily accessible from the Paradise Beach – 

1. Flaming Dragons – This is a restaurant cum bar which is well-known for its Chinese cuisines. Chicken Manchurian, Schezwan & Dragon fried rice are worthy of trying preparations here.

Average Price Range – 700 to 2000 INR per head

Distance from Paradise Beach – 14.2 km

2. Hotel Govthaem – This is an excellent restaurant serving both Chinese and Indian style delicacies and cuisines. Besides, it has got a perfect and cosy ambience.

Average Price Range – 500 to 1000 INR per head

Distance from Paradise Beach – 0.1 km

3. Hot Bread – If you are looking for some quick yet hot stuff to eat, Hot Breads is the place for you to dwell. This is an Indian style café where you will find a wide array of bakery preparations.

Average Price Range – 100 onwards

Distance from Paradise Beach – 0.5 km

4. New Arabian Biryani Centre – This place is right for non-vegetarians. Out of their entire menu, their special chicken biryani is the most popular one. You can even munch on chicken rolls for starters and then go ahead with the chicken biryani as your main course.

Average Price Range – 200 INR onwards

Distance from Paradise Beach – 0.5 km

5. Haveli Vegetarian Restaurant – Asian vegan options are best to try at the Haveli Vegetarian Restaurant of Pondicherry. This is a family restaurant which is well-known for its affordable pricing.

Average Price Range – 200 INR onwards

Distance from Paradise Beach – 0.5 km

6. Finz – If you are in search of some luxurious place, Finz is an option for you. You will get both vegetarian and non-vegetarian preparations here. Grilled and stuffed non-vegetarian preparations are their signature dishes.

Average Price Range – 1000 to 1200 INR onwards

Distance from Paradise Beach – 0.9 km 

Tips before visiting Paradise Beach -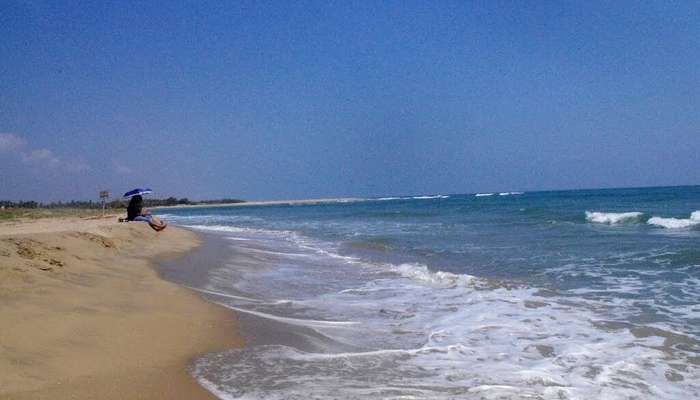 1. If you are planning to visit Paradise Beach in the daytime, it is better to lather a good amount of sunscreen. Also, put on your sunglasses and a wide-brimmed hat so that the sweltering heat won't disturb your free movements.

2. Always keep one extra pair of clothing with you. This will be useful for you if you are going to enjoy water sports there.

3. Make sure to carry your own bottle of water to keep yourself hydrated while you visit Paradise Beach. Besides, there are shacks around the beach where you can get fresh and tender coconut water.

4. Always carry your personal identity card and ask your children to carry theirs. This is crucial for security concerns.

5. In case of emergency situations, you may approach the locals to seek immediate assistance. Also, there are guards around the beach to guide and help you with emergency assistance.