About Fremantle Prison
Variously called Fremantle Jail or Fremantle Gaol, this 15-acre prison is now a World Heritage Site that attracts tourists from near and far, for its architecture and history. The site includes prison cell blocks, perimeter wall, gatehouse, tunnels and cottages and this is one of the best places to visit in Perth.

Fremantle Prison is also referred to as Fremantle Jail or Fremantle Gaol. The maximum-security prison, built from 1851 to 1859, was constructed to house prisoners from England. A quarter of a century later, in 1886, the local government took over the control of the prison and this led to the housing of prisoners from Australia.

The architecture of the Fremantle Prison is reminiscent of prisons from 19th century England and was designed to house workshops, a hospital and even a section for female convicts. Since 1991, Fremantle Prison has been opened as a recognized heritage site.

Various restoration construction has been done to restore the monument. The entire build up is being open for various uses like restaurants, restrooms, museum rooms etc. to attract more tourists. Fremantle Prison is the only lawful execution place in western Australia where more than 40 hangings have taken place between 1888 to 1984.

On 30 Nov 1991, the prison got close due to prisoner riots that lead to the damage of $1.8 million. Fremantle prison after closing got replaced by the high security Casuarina Prison.
How to Reach Fremantle Prison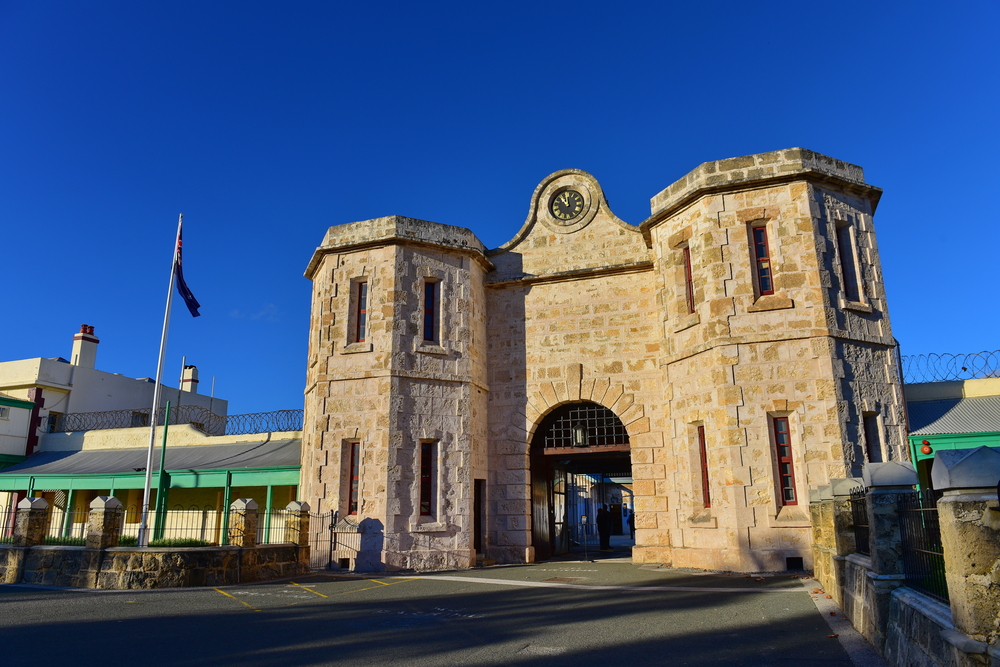 There are many ways one can take to reach the Fremantle Prison. Here is the breakdown of all the possible options:
Airport:
The airport closest to Fremantle Prison is Perth. You can reach the facility in around half an hour, either by the easily available public transportation or a private cab, from the airport. 
Train:
Numerous trains connect Perth and other cities to Fremantle. While planning a trip, it would be a good idea to club it with visits to nearby attractions, like the Maritime Museum and Fremantle Markets. 
Road:
You can easily reach Fremantle Prison by cab or through your own transport.
Best Time to Visit Fremantle Prison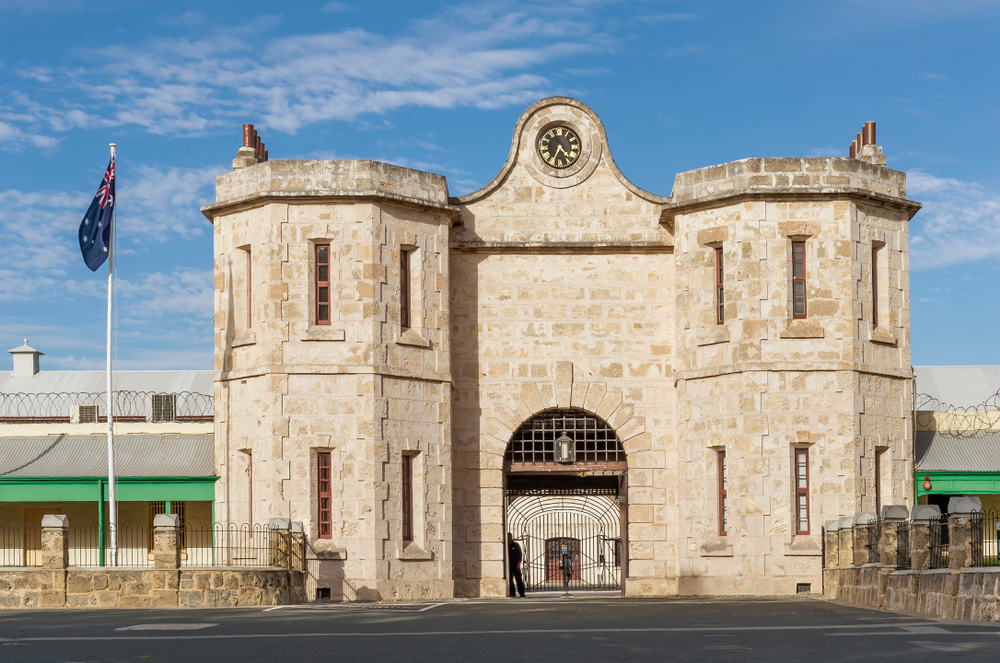 The facility attracts tourists from around the world. The prison is open for tourists throughout the year, from 9 am till 5 pm, closed only on Good Friday and Christmas. It's advisable to keep in mind the high temperatures during summer in Australia which extends from December to February. If you are visiting as a large group, plan early to be there on a weekday as it gets crowded on weekends and national holidays.
What Not to Miss at Fremantle Prison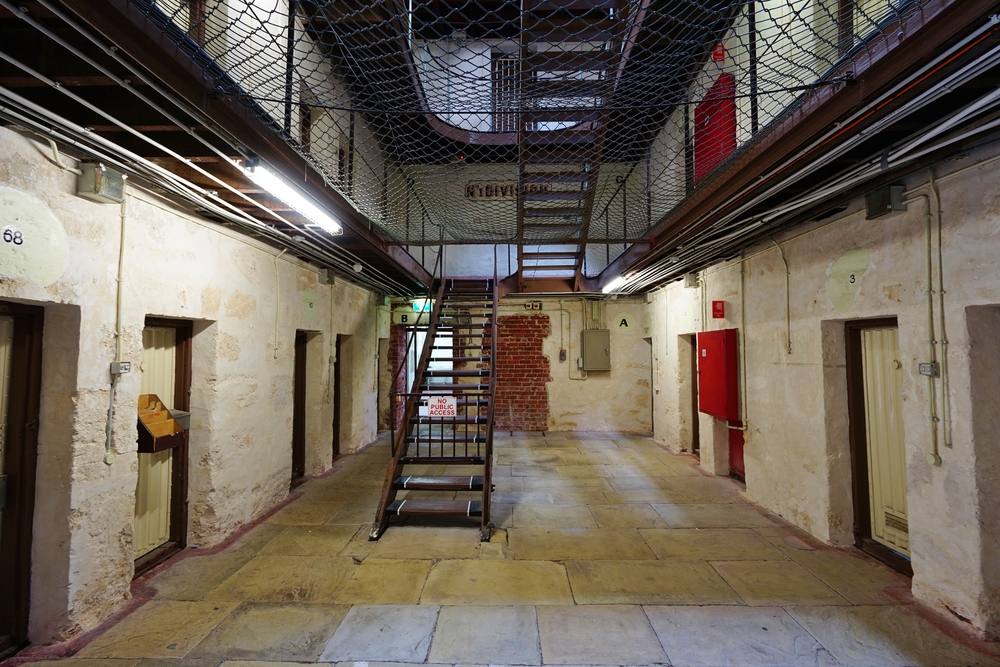 Fremantle prison offers a variety of tours and that is what sets it apart from other imprisonments. Instead of a predictable walkthrough, the facility offers visitors a variety of options to not just see the prison, but also envisage the penal system from the point of view of both inmates and administrators.
These tours give unique immersive experiences to experience the rich history and legacy of the facility. While some tours are more informative, others are interactive and will help you visualise the life of a prisoner in the 19th century. 
1. Convict Prison Tour
You can discover more about the foundation of the prison, the history of its construction, and about the convicts who built it in this tour lasting an hour and fifteen minutes.
2. Behind Bars Tour
Ever wondered what it would be like to be behind bars, that too in a 19th century Western Australian prison for convicts from another part of the world? Well, Here's your chance to literally get behind bars, spend some time in the exercise yard and other blocks and experience a day in the life of a prisoner.
3. True Crime Tour
It's one thing to watch true crime documentaries on television and completely different experiences when you learn about them in a prison. Discover the history of some of the most infamous crimes of the era, from bank robberies to brutal murders, the people who perpetrated them, the escape attempts at Fremantle and much more in this one of a kind tour.
4. Tunnels Tour
This is easily one of the most sought after tours at Fremantle, attracting tourists from all corners of the world. Here you have the unique opportunity to traverse through the labyrinth underground tunnels that were built by the prisoners as part of their prescribed hard labour.
5. Torchlight Tour
If you are weak-kneed, we suggest you avoid this, as it takes you on an unsettling tour into the dark and dreary side of prison life. Filled with upsetting yet intriguing true tales of convicts who were proven to be innocent and botched executions, this will give you an unforgettable glimpse into a unique world.


Places to Visit near Fremantle Prison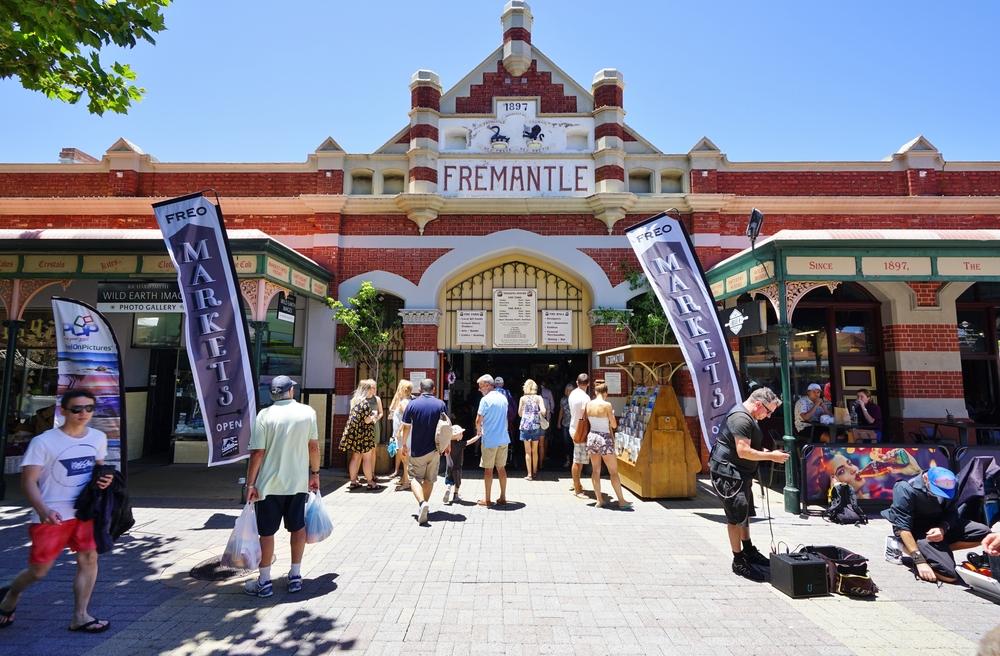 A visit to Fremantle need not be a single-destination affair. You can club it with an excellent array of options to make it a fulfilling holiday, whether you are travelling solo, as a couple or as a family. There is enough to see and do in and around Fremantle, and certainly, in Perth. From sun-soaked beaches to protected sanctuaries to shipwreck relics, there's plenty to discover in Fremantle. 
1. WA Maritime Museum
For those visiting Fremantle Prison, a tour to the WA Maritime Museum will be an added incentive. The museum features vessels, exhibits and even a tour of a submarine. 
2. Fremantle Markets
Another favourite among both locals and tourists is the Fremantle Markets, that has a captivating history dating from 1897. The Markets are famous for its local produce, products developed by indigenous communities, and the lively music at the premises. If you are in the mood for some delicious, locally sourced food, this is the place to go.
3. Rottnest Island
An exquisite island off the coast of Perth, Rottnest is renowned for its pristine white beaches and nature preserve. There are around 60 beaches for you to explore here. Ride a bike or rent a ferry, you will be mesmerised by nature at its finest. 
4. The Roundhouse
With twelve sides, this is Western Australia's oldest surviving structure. Constructed as a gaol, it has also served as a police station and residential quarters for police officers. 
5. The Shipwreck Galleries
For those interested in maritime history, a trip to the Shipwreck Galleries will be memorable. A rich repository of artefacts from famous shipwrecks, it's also an homage to a century of sea expeditions. 
6. Fremantle Fishing Boat Harbour
For those fond of seafood, an evening at the Fremantle Fishing Boat Harbour, with its sumptuous offerings and stunning views should be a part of the itinerary. After dinner, go for a stroll along the marina and look at the stunning horizon changing its hues. 
7. Fremantle Arts Centre
How many museums or art centres do you know that were lunatic asylums at one point in time? Well, the Fremantle Arts Centre, now famous for its art exhibitions, residencies, music and art education, had many avatars. At various points in its past, the Centre located in Freo, was a centre for women, a naval base and even a college. That history is worth your visit.
Other Essential Information About Fremantle Prison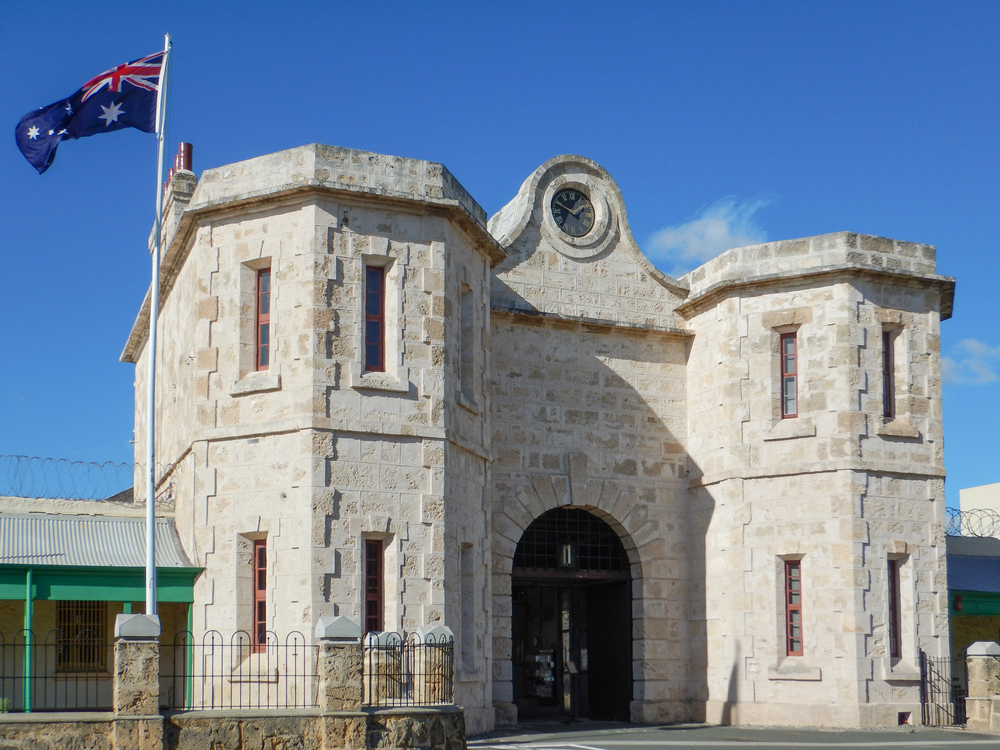 Location:
1, The Terrace, Fremantle, WA 6160, Australia 

Timings:
9 am - 5 pm, throughout the week. The timings are extended on Wednesday and Friday. The prison is closed on Good Friday and Christmas.
Entry fee:

- Prison Tours (Convict Prison, True Crime or Behind Bars): AUD 22 for an adult, a concession fee of AUD 19 per adult for a group of 10 or more, AUD 12 for a child and AUD 62 for a family.
- Prison Tour Package (Option of 2 prison tours): AUD 32 for an adult, a concession fee of AUD 29 per adult for a group of 10 or more, AUD 22 for a child and AUD 102 for a family.
- Triple Prison Package (Combining all three tours): AUD 42 for an adult, a concession fee of AUD 39 per adult for a group of 10 or more, AUD 32 for a child and AUD 142 for a family.
- Tunnels Tour: AUD 65 for an adult, a concession fee of AUD 55 per adult for a group of 10 or more, AUD 45 for a child and AUD 195 for a family.
- Tunnels & Prison Tour Package: AUD 75 for an adult, a concession fee of AUD 65 per adult for a group of 10 or more, AUD 55 for a child and AUD 235 for a family.
- Torchlight Tour: AUD 28 for an adult, a concession fee of AUD 24 per adult for a group of 10 or more, AUD 18 for a child and AUD 82 for a family.
- The Visitor Centre, Prison Gallery, Gatehouse, Gift Shop and Convict Cafe do not charge any entry fee.
Distance from Perth airport: 
Fremantle Prison is around 28 kilometres from the nearest airport in Perth. The distance can be easily covered in about half an hour.

Gift shop: 
There is a gift shop at the Fremantle Prison with a unique set of merchandise that's unlikely to be found elsewhere. These include souvenirs, replica keys of cells, outfits modelled after those of the convicts, t-shirts, etc.

Parking: 
If you are coming from Perth, it's a good idea to drive down or rent a car as there are other destinations along the way you would love exploring. At the Prison, there is paid parking facility available that has 60 bays. 

Venue for hire: 
While most monuments are tourist attractions and cultural sites, the Fremantle Prison is also interactive in a truly different way. The facility offers an incredible opportunity to hire parts of the premises for private functions including conferences, dinners and corporate events. This is a unique opportunity to impress your family, friends or office colleagues as they would have never had such an experience in their lives.

Visitor centre:
For the convenience of tourists, there's a Visitor centre at the prison that houses several devices used in the prison in the 19th century, an actual video reel of the prison from the past and panels with details on the history of the facility.

Convict depot:
If you or any member of your family was a convict at Fremantle, there is a database through which you can find articles and photographs from that era.

History of Fremantle Prison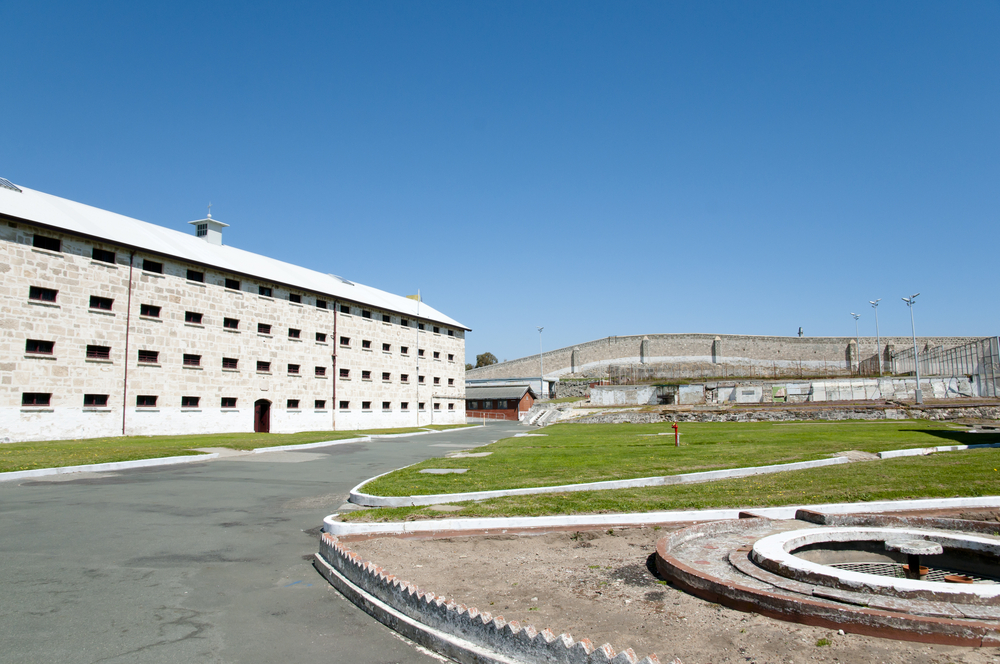 During the middle of the 19th century, there was significant demand for inexpensive and easily controllable labour in the country. The ideal solution for the colonial administrators was to use the services of those incarcerated.

Although initially, Australia wasn't keen to take the prisoners, they eventually agreed. When the convicts arrived, the administration realised that they didn't have a facility to house them in large numbers, and therefore, they were temporarily restrained to their ship.

The Comptroller General in charge of those incarcerated, Edward Henderson, started scouting for a site to construct a prison and zeroed in on Fremantle. 
In the early decades of the prison, prisoners convicted for less violent crimes were the majority of the inmates.
That situation changed as more violent convicts were sentenced to serve their time at Fremantle. This change in the prisoner profile, combined with an administrative culture rooted in the colonial treatment of prisoners, led to prisoner unrest and a major riot in 1988 that attracted worldwide attention.
The prisoners held some guards as captives, and in the ensuing fire, property worth $1.8 million was destroyed. Three years later the Fremantle Prison was shut down and the prisoners and the administrators were shifted to Casuarina, another maximum-security prison.
Among the incarcerated, there were some sentenced to death. Till 1984, around 40 of those convicts were hanged at Fremantle, the sole prison in Western Australia where executions were carried out. There were also some notable escape attempts in the history of the prison.

Some famous prisoners who managed to momentarily flee include Moondyne Joe, John Boyle O'Reilly and Brendan Abbott. Today the prison is an ode to a bygone era. Its colonial architecture and history continue to attract tourists. The 2010 World Heritage List of UNESCO added the prison, thus augmenting efforts to conserve it as a site of cultural and historical value.
The prison also housed prisoners of war and others under internment during both the First and Second World Wars. The number of inmates from the war reached 400 by 1945. Although there were several recommendations to shut down the prison, the most significant one being in 1983, it took another eight years for the facility to be decommissioned.
Eventually, it was decided that the former prison would be preserved as a site of historical and cultural importance under the aegis of the Fremantle Prison Trust.
Tips before Visiting the Fremantle Prison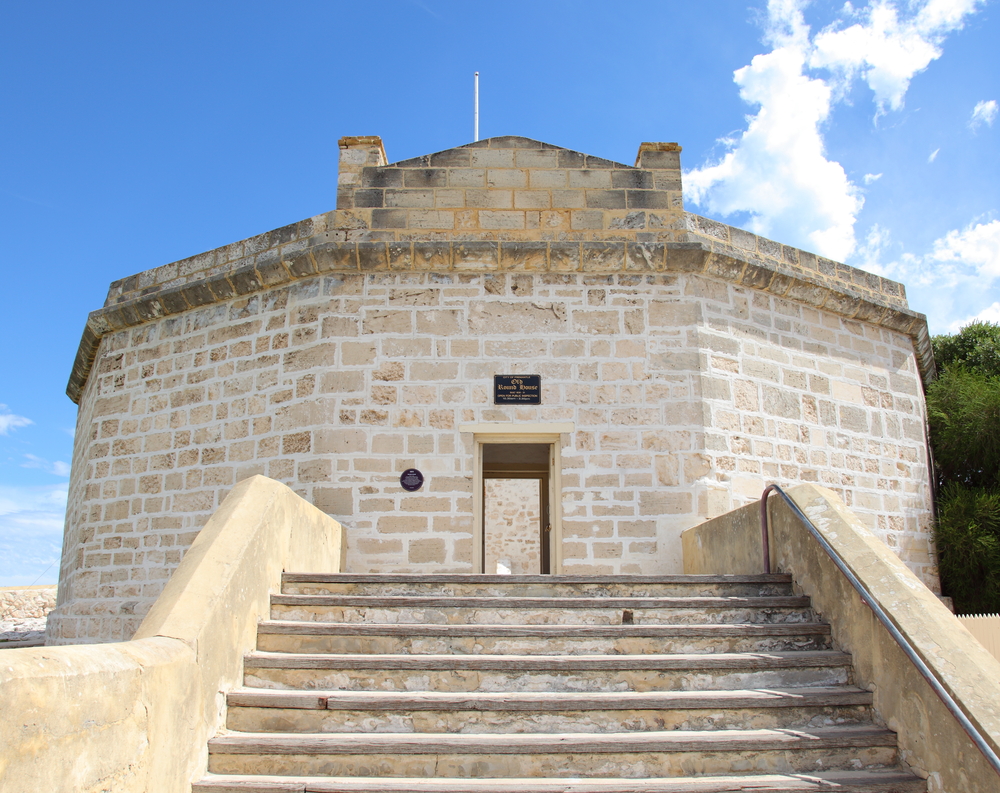 Fremantle prison can be very busy, overwhelming and sometimes confusing. You may take some time to adjust in the bewildering place and to learn how to stay safe, healthy and sane. In order to help you enjoy your trip, here are some clever tips you must follow.
- If you get nervous in congested spaces, avoid the Tunnels Tour. 
- Make sure you plan your visit to accommodate a trip to the other destinations too.
- Enquire at the counter or call ahead to find out how many tours and entrances have handicap access, in case you or anyone in your group might need it.
- Carry Umbrella to avoid sun and rain.
- You should prepare yourself for the big culture change.
- Be careful while walking on the sidewalk.