About Blossom Park
Blossom Park is an idyllic point situated at 3 km distance away from the main town of Munnar and close to the Pallivasal Hydroelectric Project. Expanding throughout 16 acres, the Blossom Hydel Park is an exotic land piece featuring a wide array of fresh flowers, lush green landscape, mountain butterflies, and embracing migratory waterbirds. The beauty of this park is further amplified by the Muthirapuzha River that trespasses its landscape. 

As well it is known for its natural flora, so is the case with its seasonal flora. A vast stretch of gardens, landscaped mountains, lawns, and artificial waterfalls – The Blossom Hydel Park is simply mesmerizing!You can either be a part of their adventure trails to get to know the evolutionary phases and the commercial worth of this park. Else, there are roller skating, nature walks, badminton, bird watching, and boating activities to be enjoyed here.

As you sail through the waters of the Muthirapuzha River here, do not miss the sweet fragrance of the various regional and seasonal flowers that bloom in here. People visiting here love to engage themselves in nature dances around the campfire lit and soft music being played in the background.

As you stroll through the park, you will be stunned with the exquisite views of the vastly stretched Western Ghats and that of the Kannan Devan Hill Tea Estates. The moment you walk through the solitary arms of Mother Nature here, you will be rejuvenated by a silent splash of cold air. Such is the beauty of this magnificent piece of wonderland!
How to Reach Blossom Park


The city center of Munnar is located at 1.3 km from the Blossom Hydel Park. As the distance is quite short enough, you can easily cover it with local transport or a hired cab. However, you can even prefer walking from Blossom Hydel Park to the Munnar City Centre.
Best Time to Visit Blossom Park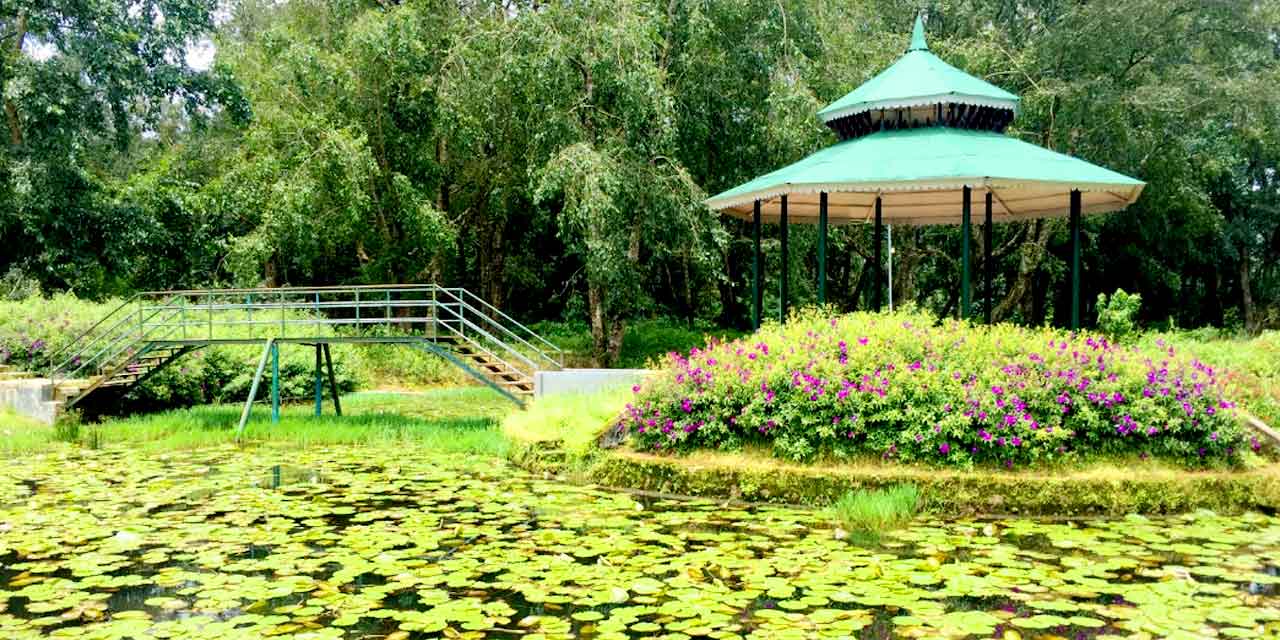 September to March is always the best season to plan your visit to the Blossom Hydel Park. This is the most idyllic time when the entire region remains extensively covered with a natural stretch of lush green vegetation. Also, it is the peak season flowering season where the fresh air accompanies sweet fragrances all around. The weather won't disturb you as the temperature more or less remains pleasant throughout the daytime.

The entire situation turns out to be a delightful experience to explore the beauty of this park. Apart from everything mentioned above, the Blossom Hydel Park schedules its flower show between the period from March and April. This is the time when you get to witness the unrivaled beauty of nature at its best.
What Not to Miss at Blossom Park
Things to do in Blossom Hydel Park –
Here's a list of things you simply can't afford missing while strolling through the Blossom Hydel Park – 

1. Allow your children to play at their reserved zone – There is a small area reserved for children to enjoy their free time. This place is well-equipped with sandpits, hammocks, swings, and other amazing rides for your children. All these rides are installed within a lush green grassy settlement. Apart from this, one can even find ropeways, boating, and treehouse facilities here. 

2. Bird watching – The natural settlement of the Blossom Hydel Park makes it an idealistic place for all the bird watchers to explore a plethora of birds that hover here and there.

3. Boating – As the River Muthirapuzha trespasses the Blossom Hydel Park, boating activity operates in its full-swing. You can spend some quality relaxation time along the banks of the River Muthirapuzha.

4. Recreational Sports – Apart from its natural setting, the Blossom Hydel Park is an apt location for all recreational sports. Trekking, zorbing, badminton games, roller skating, nature walks, and cycling are some fun-filled adventures to try here. 

5. Flower Show –This is the period when the park experiences its peak flowering season. To exhibit its wide array of flamboyant floral colors, the Blossom Hydel Park authorities schedule their flower show annually between March and April. The plethora of vibrant flowers that bloom during this period sends an open invitation not only to the butterflies but also to the nature lovers and wildlife photographers. So, if you are visiting during this period, just make sure that you carry your camera with you. Possibly, you might find a lot of happy moments to capture with your DSLRs.
Other Essential Information About Blossom Park
Location - 
Aluva - Munnar Highway, Near KSRTC Bus Stand, Moolakadai, Munnar, Kerala 685612


Timings - 
The Blossom Hydel Park opens sharp at 09:00 am in the morning and closes down by 07:00 pm in the evening. 


Entry Fee - 
The entry fee for the Blossom Hydel Park is 10 INR per head for adults and 2 INR per head for children below the age of 12 years.

Distance from the city center - 
The Blossom Hydel Park is located at a distance of 1.3 km from the city center of Munnar. It will only take around 4 minutes drive for you to get to your final destination. Just make sure that you drive through the NH85 to reach your destination on time.

Pallivasal Hydro-Electric Plant - 
This is a hydro-electric project being carried out across the River Muthirapuzha. This initiative is accounted for as one of Kerala's top initiatives and one of its kind, which became functional since 1940. This project falls under the category of the Southern hydroelectric region. It features a total installed capacity of 37 MW, and Kerala State  Electricity Board is the supreme owner accountable for its management and maintenance.

Back in the year 2002, the Hydro-electric plant underwent a major renovation. Presently, massive efforts are being undertaken for the implementation of the Pallivasal Extension Project to make the river completely available for drinking purposes.

Places to Eat near Blossom Hydel Park -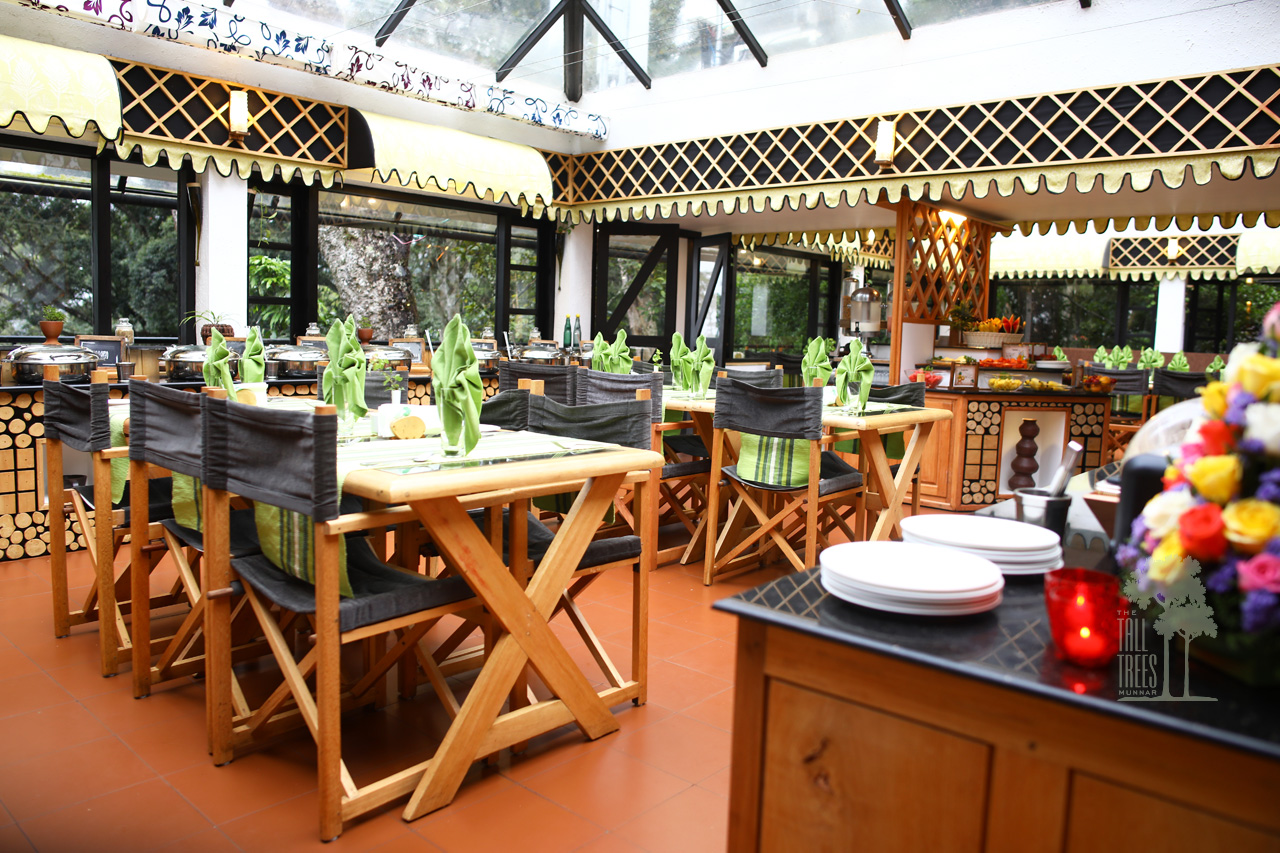 Here's a list of some of the best places to eat your meal near the Blossom Hydel Park -
1. Hill View Restaurant Munnar – 
The Hill View Restaurant of Munnar is an elegant multi-cuisine restaurant located within the premises of the Hill View Hotel. Tourists visiting here have acknowledged this place as a perfect option to plan on a candle-light dinner.


Distance from Blossom Hydel Park – 0.5 km 

2. Sree Krishna MG Hotel -
This is an excellent restaurant to enjoy your afternoon meals in Munnar. The food is phenomenal in taste and is being offered at highly affordable pricing. If you are looking for a sumptuous meal, the North Indian Thali is the unparalleled option to try here.


Distance from the Blossom Hydel Park – 0.5 km 

3. Royal Retreat – 
Royal Retreat serves all three varieties of delicious food preparations – Indian, Continental, and Chinese cuisines. This is a clean restaurant featuring a tea plantation view in its backdrop. 


Distance from the Blossom Hydel Park – 0.5 km .

4. Taste the Brews – 
This
is a vegetarian-friendly café famous for both its tea and some quick snack bites. Their egg-based breakfast is worthy of every single penny which you invest in it. 


Distance from Blossom Hydel Park – 0.6 km 

Facts about Blossom Hydel Park - 
Here are some interesting facts about the Blossom Hydel Park – 


1. Blossom Hydel Park is a part of the Kanan Devan Hill Tea Estates. It is set across the banks of the River Muthirapuzha. 


2. Spanning across a land cover of 16 acres, the region is an excellent breeding ground for both natural and seasonal flowering plants. 


3. The treehouses, artificial waterfalls, and ropeways complete the beauty of this park. 


4. The activities such as bird watching, adventure trails, nature walks, trekking, and boating adds-on a bold flavor to the Park's beauty. 


5. An annual flower show is scheduled every year at the Blossom Park when it is witnessing its peak flowering season.


Travellers' Tip before Visiting Blossom Hydel Park -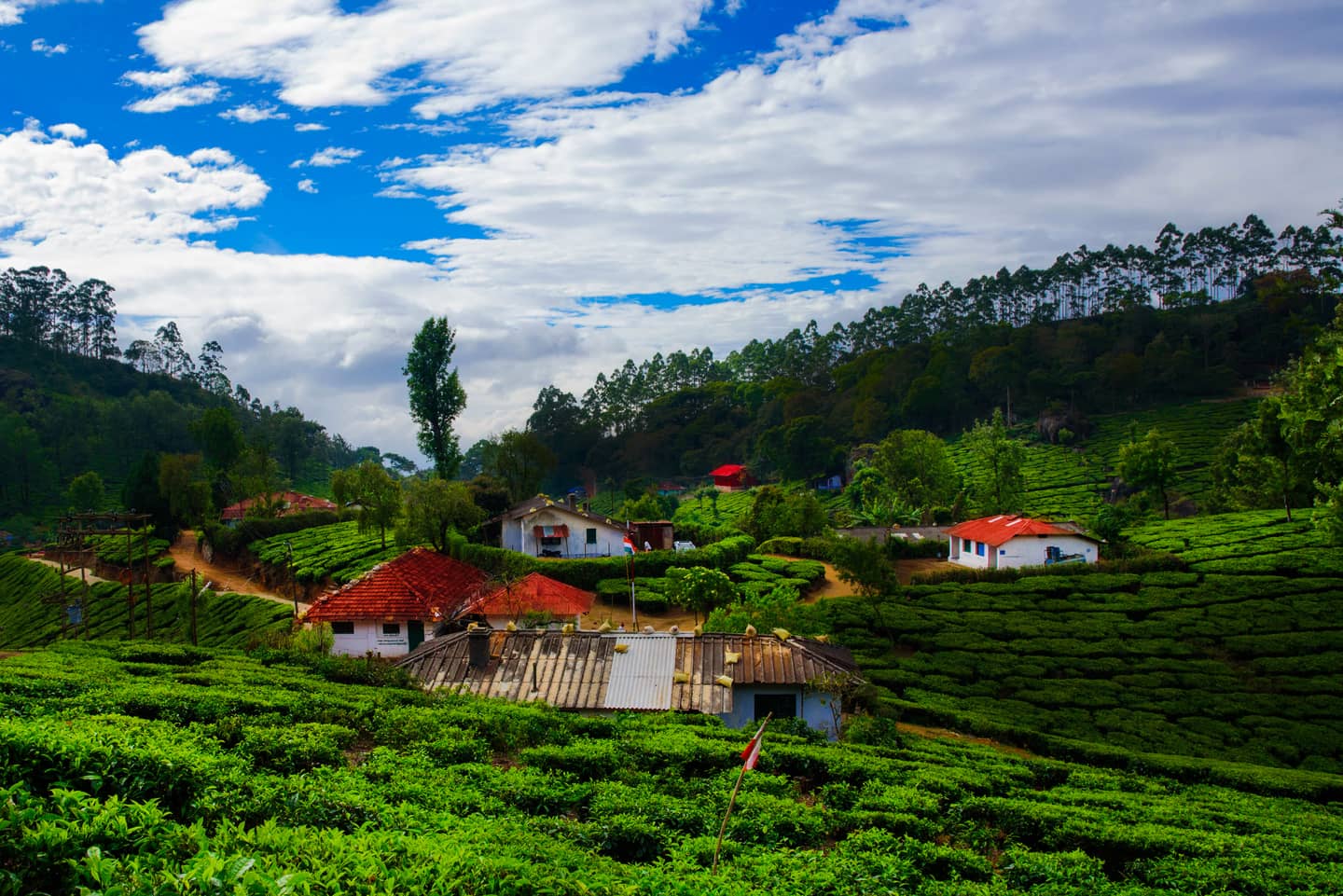 Here are some of the best tips to follow while visiting the Blossom Hydel Park - 


1. Make sure that you do not pick any plants or pluck any flowers here. Respect the pre-defined rules and regulations laid down by the park authorities. It is good to maintain a safe distance from all the plants here to preserve their beauty intact. 

2.
You won't be allowed to enter the artificial waterfalls here.

3.
If you are planning to travel to the Blossom Hydel Park via public transportation, it is better to start your day early. Also, it is advisable to leave the park between 05:30 to 06:00 pm in the evening. The frequency of the available public transportation decreases as the sky starts getting darker.

4.
If you are planning to go for a trek through the park, it is good to put on comfortable trekking gear. This will allow you to trek with ease.

5.
Carry a bottle of water to keep you hydrated throughout your visit to the park.