About Babulnath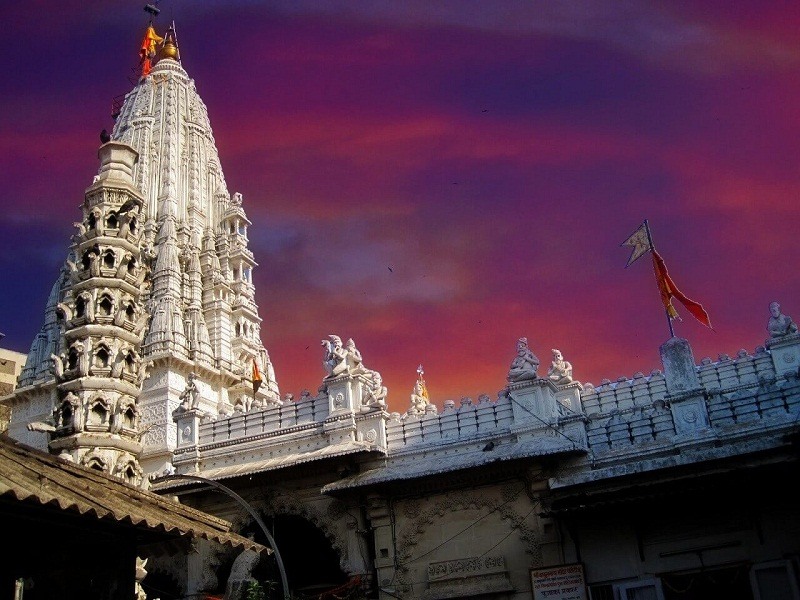 Whenever you are visiting Mumbai, Babulnath Shiva temple is a must-visit for inner peace and tranquillity. It is one of the oldest temples in Mumbai, which increases its importance in the eyes of the loyal devotees.

Its walls are specially carved with limestone that depicts the Hindu mythology, which travellers find it exciting at the first look.

At this temple, the beautiful marble flooring is specially brought down from Rajasthan. 
Thus, each step you take inside this temple feels royal and enchanting along with the daily devotees you can meet and greet, dressed in Indian attires. So, every moment spent in this temple is blissful with internal peace and devotion.

Moreover, you can witness devotees from different corners of the world who love to pay their tribute to Lord Shiva and other idols.

Once you enter the holy temple revered by so many Hindus and locals, you can find sculptures and idols of Lord Ganesha, Lord Hanuman, and Nandi with Kashyap. We would also advise you to buy a basket outside the temple steps before entering.

This basket will bring joy, happiness and fulfil all your wishes once you pay your heartfelt worship to Shiva and other lords like Durga Mata and Goddess Parvati at the centre of this temple.  

If you have any doubts regarding the same, you can always ask devotees around you or the priest to know how to get the prayer done with the basket that you buy.

On the other hand, idols of Goddess Parvati and Durga Mata are respectfully placed in the centre of this temple. What's even more special about this temple is that around 4 times a day, prayers for Lord Shiva are recited here.

This temple gets approximately a lakh devotees for Darshan during the Mahashivratri. The whole scenario is a sight to behold and capture in your hearts to narrate stories about back home.
How to Reach Babulnath
-  From Mumbai Bus Stand 

Officially there are around 10+ buses that take commuters daily to the Babulnath bus stop from different corners of Mumbai's bus stands.
Bus 28 boards from Dr. S.P. Mukherjee Chowk Museum, Bus 33 boards from PT. Paluskar Chowk, Bus 83 starts from Colaba Bus Station, and 92LTD starts from World Trade Centre.


On average, the journey of a bus will take about an hour from the farthest Mumbai bus stands to reach the Babulnath bus stop.
Best Time to Visit Babulnath
To witness the mesmerizing throngs of devotees in this temple, the best time to visit would be around Mahashivaratri and other Hindu festivals. Otherwise, if visitors wish to listen to devotional prayers, then this temple plays aarti/prayers for Lord Shiva 3-4 times a day.

The timings are: 6:15 am to 7 am, 11:30 am to 12:15 pm, 5:15 pm to 6 pm, and then the last prayer is at around 8 pm. Hence, it's up to you to decide if you want to visit, sit quietly, and listen to prayers to soothe the tension from the mind.
What Not to Miss at Babulnath
Places To Visit Near Babulnath -


1. ISKCON Chowpatty
: This famous temple is only 8-10 minutes away from Babulnath. Loyal devotees of Hindu religion and mythology can visit both the temples in a single day.
This ISKCON temple also has an auditorium and guest house facility.
So, travellers can easily stay here. Otherwise, specific youth and Sunday programs are also held here. The whole vibe of this temple is serene and peaceful as the devotees and the guardians of this temple are very nice and friendl

Currently, deities found here are Sri Sri Radha Gopinath with Sri Vishaka. Otherwise, Sri Lalita, along with other associates like Sri Nita Gaurachandra, is also present here.

And for spending a good amount of time at this temple, devotees can discover the latest Youth Yatras also.

2. Kamala Nehru Park: This park is at 3.4 km from the Babulnath temple. Locals also have termed as Shoe Park because of the giant lady's shoe slide inside. Here, visitors bring their kids to enjoy a small picnic.

The walkway inside this park at some places is muddy, whereas, at some corner, it's perfectly paved. There's a large fountain area to enjoy and feed the birds in the evening.

 There are beds of numerous plants and flowers, adorned with benches to sit and relax.


You must also know that this park is a part of Hanging Gardens. From the different corners of this park, visitors can enjoy the panoramic vistas of the Arabian Sea. This is only possible because it is located at the top of Malabar Hill.

3. Mani Bhavan Gandhi Sangrahalaya:
This museum is around 1.2 km far from the temple. If travellers are interested in knowing about Gandhi's life, they can visit this Sangrahalaya. 


Here, visitors can find Gandhiji's room, library, books, photos, and belonging. Earlier, this museum was where he lived, but now it has been turned into a museum. 

Earlier, he used to live in this building and hence, this museum has a special impression in his life. 

Also, one can witness Charkhas, quotes by Gandhiji, his snaps pasted on white walls along with some letters which he might have exchanged with freedom fighters and other politicians.


This building is simply of two floors, surrounded by ample greenery and quietness for the visitors to find calm around any season of the year. 


In totality, the history buffs will find this museum like a memory lane down the historical period when he was alive. It is mesmerizing to see through pictures the way he lived by his principles of non-violence.


4. Hanging Gardens: 
It will take visitors around 15-20 minutes, depending upon the traffic to reach Malabar Hills Hanging Gardens. They are also called Pherozeshah Mehta Gardens and are located at the opposite side of Kamala Nehru Park.


In fact, these gardens were built back in 1881 only to be renovated again in 1921. As the view goes, these gardens overlook the Arabian Sea, and the hedges inside are carved into different shapes of animals.

Hence, children do find these parks as a good picnic spot.


Moreover, tourists should take at least 2-3 hours out of the schedule to explore every corner of these parks.
Other Essential Information About Babulnath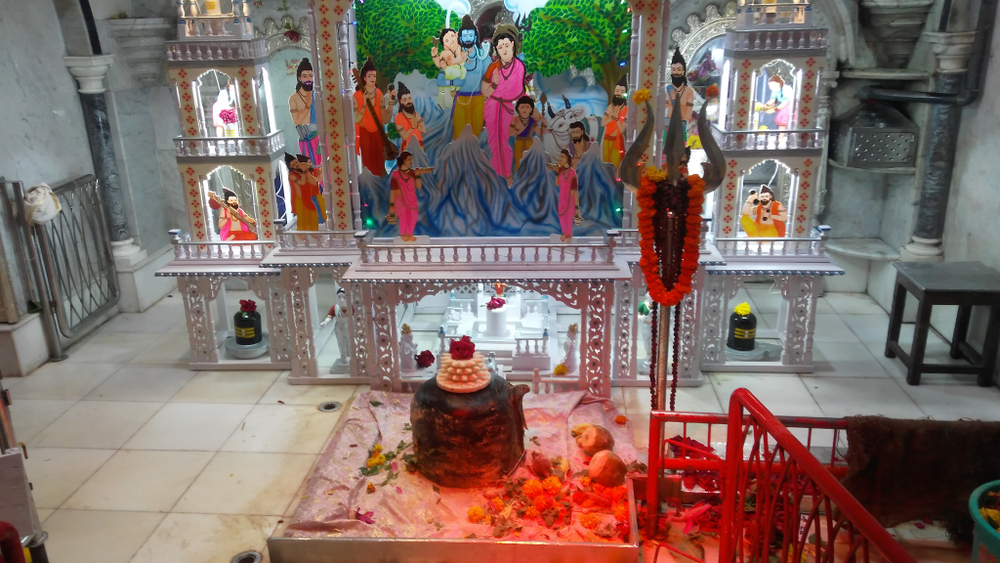 Location: 16, Near, Babulnath Rd, Chowpatty, Mumbai, Maharashtra 40000
 It is located in the vicinity of Girgaum Chowpatty, Mumbai. The area is slightly hilly.
Timing: From 5 am to 10:30 pm, this temple is open for devotees coming from all across the world. Any traveller or foreigner can visit the temple between this window of time.
Price: 
Free entry

Tips For Visiting Babulnath 
1.Preferably dress in an Indian/Hindu attire: When you are visiting this Hindu temple, as a respect to the elders inside and the idols of Lord Shiva and his family, it is always advisable to wear Indian attire like an Indian suit (women), and long kurta and pyjamas (men).

2. Buy the Prasad basket from outside: There are many vendors outside the temple who sell the items for a proper basket of Prasad that can be bought for the Darshan. You can easily purchase it in a few bucks.
3. Take care of your belongings when there's a crowd: It is to be noted that during the festival season, especially Mahashivartri, chances for theft are high. So keep your purse and bag safely tucked beside you.